Whilst travel to Italy may not be possible for most people in 2021, lots of you are obviously looking ahead to your holiday plans for next year so we thought we'd share our thoughts on the best places to travel in Italy in May.
May is a great month to holiday in Italy. With the exception of May half term, it's not a time when most families with school-age children are able to travel so you'll find less crowds, whilst the weather is normally excellent throughout the country with plenty of warm sunshine and not too much rain. The countryside is still beautifully lush and green, and not scorched by the Summer sun as it can be later in the season, and there are plenty of festivals and special events to be enjoyed. One of the world's most famous bike races – the Giro d'Italia – takes place each May, whilst some of the other Italian festivals of note this month include the Corsa dei Ceri in Gubbio. The month kicks off with a public holiday on 1 May when Italians enjoy the day off and many towns and cities will hold parades and celebrations to commemorate International Workers' Day. And then, it ends with the Cantine Aperte on the last Sunday in May, when visitors will find wine cellars all over Italy open their doors to the public. In other words, what's not to like about Italy in May?!!
So, here's our guide to the best places to visit in Italy in May.
Holiday in Puglia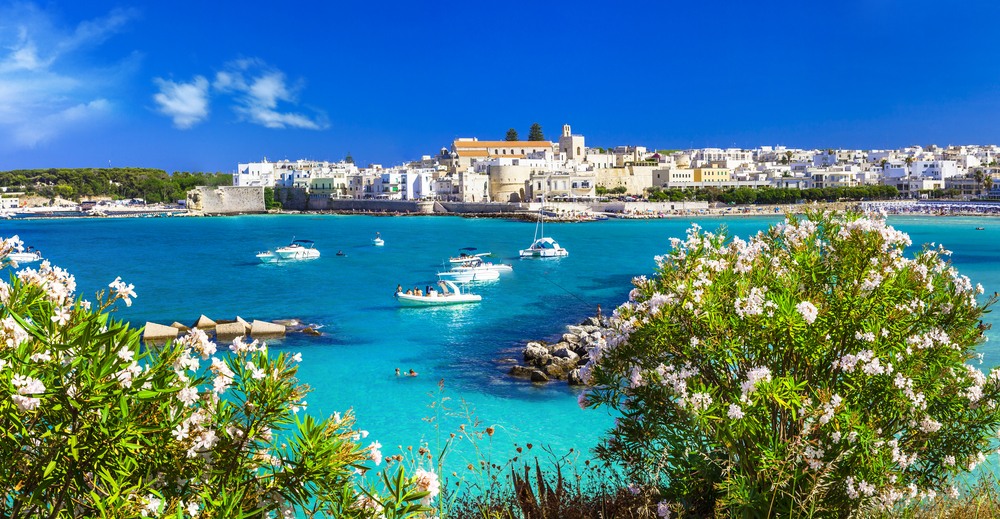 In the very South of Italy, Puglia is renowned for its soaring temperatures in the peak Summer months but in the preceding months of May and June, you'll find temperatures much more pleasant and sunshine pretty much guaranteed. May is the 5th warmest month of the year in Puglia and there is plenty going on in the region to keep you entertained. One of Puglia's biggest festivals – La Festa di San Nicola – takes place in Bari at the beginning of May, attracting thousands of pilgrims from all over the world. And there are plenty of other festivals in Puglia to get involved in as well including the Festa di San Cataldo in Taranto and the celebrations in Parabita in Southern Puglia towards the end of the month which mark the Matonna ta Cutura.
View our Puglia holiday rentals for your Puglia holiday.
City break in Florence, Rome, Milan and Venice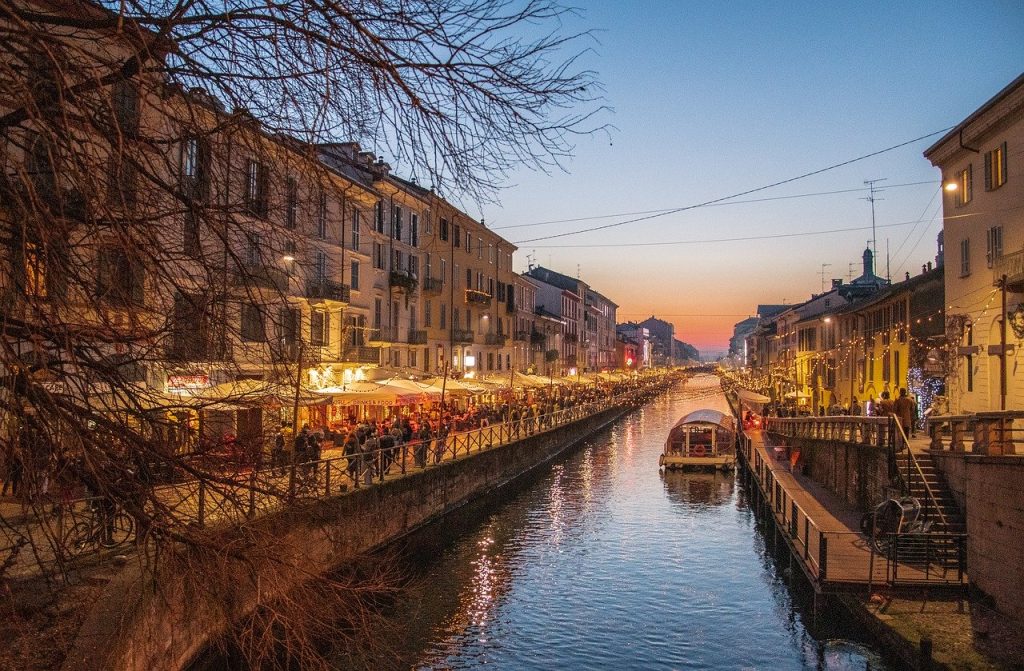 May is a good time to enjoy a city break in Italy. Temperatures in Italy's primary cities can soar in July and August making sightseeing rather uncomfortable, but in May, you'll find average temperatures around 22°C in Rome and Florence and just slightly cooler at 19°C in Venice and Milan. At night, things can still get quite cool though with lows of 11°C in Rome, so make sure you pack plenty of layers. And, if visiting Italy in May, you should be prepared for rain too so it's worth packing a coat just in case. That said, it's easy to dodge any showers on a city break to Italy, with plenty of incredible museums, churches and sights to see indoors.
View our Florence apartment rentals for your next city break in Italy.
Holiday in Umbria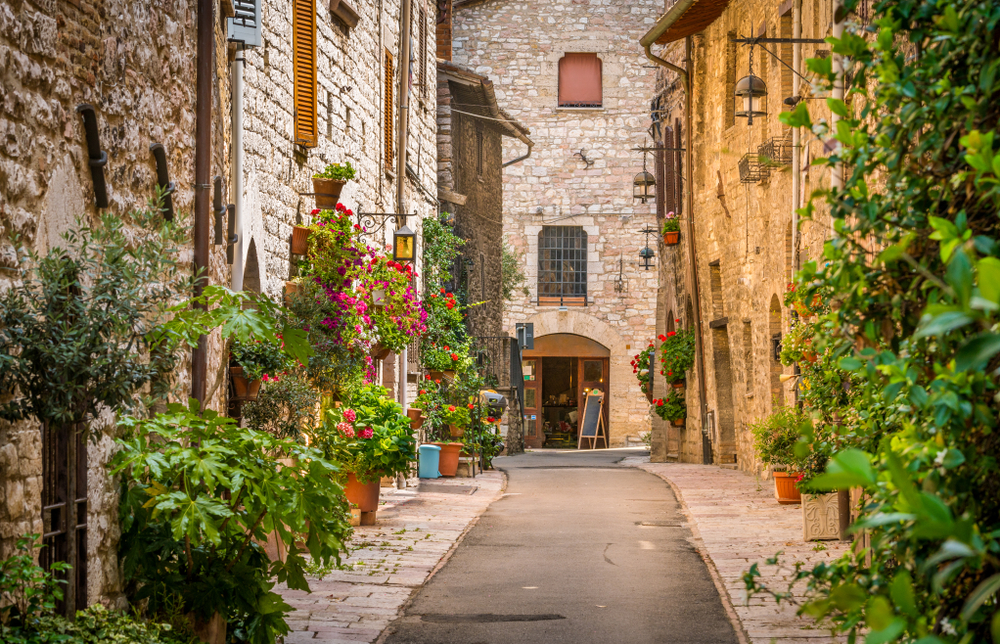 One of our favourite (and most colourful of) events in Italy typically takes place in May – the Infiorata in Spello – when the streets of the town are literally covered with a tapestry of flowers for 24 hours before being judged and destroyed. To see this spectacle for yourself is, in our opinion, reason enough to visit Umbria in May! But there are plenty of other good reasons too. Umbria is affectionately known as the 'green heart of Italy' and no month epitomises this more for us than May, when the region's fields are incredibly green but when you'll also find them blanketed with a colourful mass of wildflowers. The weather is warm and sunny and you will certainly be able to make the most of the pool at your Umbria villa rental! If you're in Umbria on the first Sunday of the month, then make the most of the free admission to state-owned museums and archaeological sites (something which takes place all over Italy).
View our Umbria villa rentals for your next holiday in Umbria.
Holiday in Sicily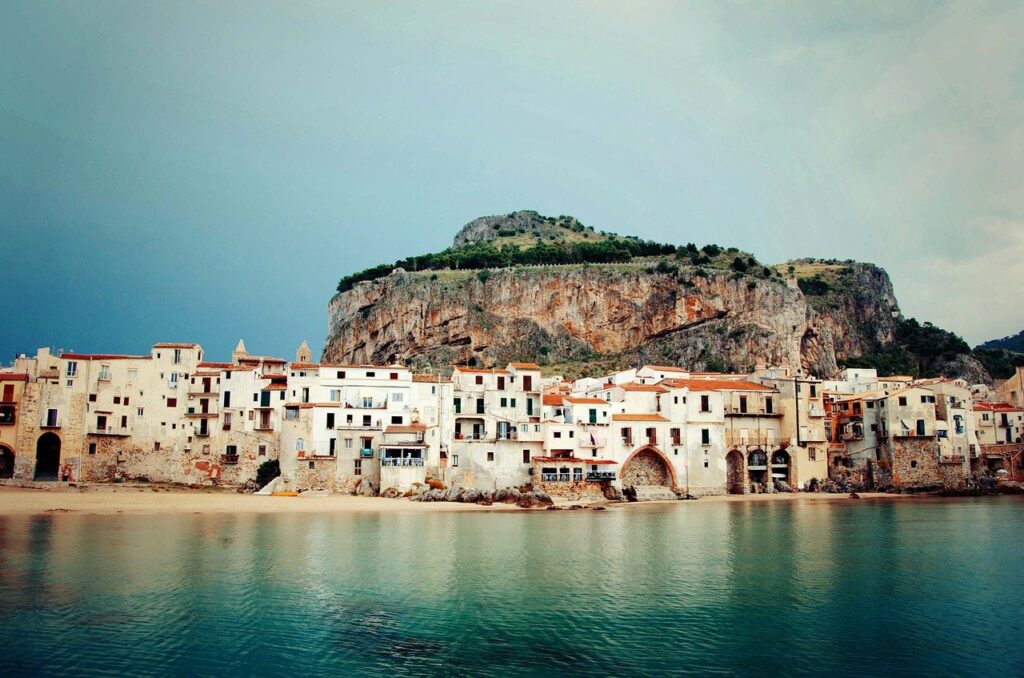 Just as with Puglia, temperatures are pleasantly warm in Sicily in May without being stiflingly hot. As in Umbria, you'll find rural Sicily blooming with wild flowers in May and, as in Spello, Noto in Sicily also has its own Infiorata Flower Festival in May when its streets are similarly carpeted with flowers. Sicily is an island with so much to see and do, and the pleasant May temperatures means that you can enjoy days on its beautiful beaches whilst being able to comfortably hike, cycle and explore Sicily's fascinating sights without sweltering in the heat. There are a number of festivals to enjoy in Sicily in May, among them the Mondello beach and water sports festival, the kite-flying festival in San Vito Lo Capo, the celebrations in Marsala around 11 May to mark the historic arrival of Garibaldi and Buongiorno Ceramica! when many of Sicily's renowned ceramic centres open their doors to the public.
View our Sicily villa rentals for your next holiday in Sicily.
Holiday on the Amalfi Coast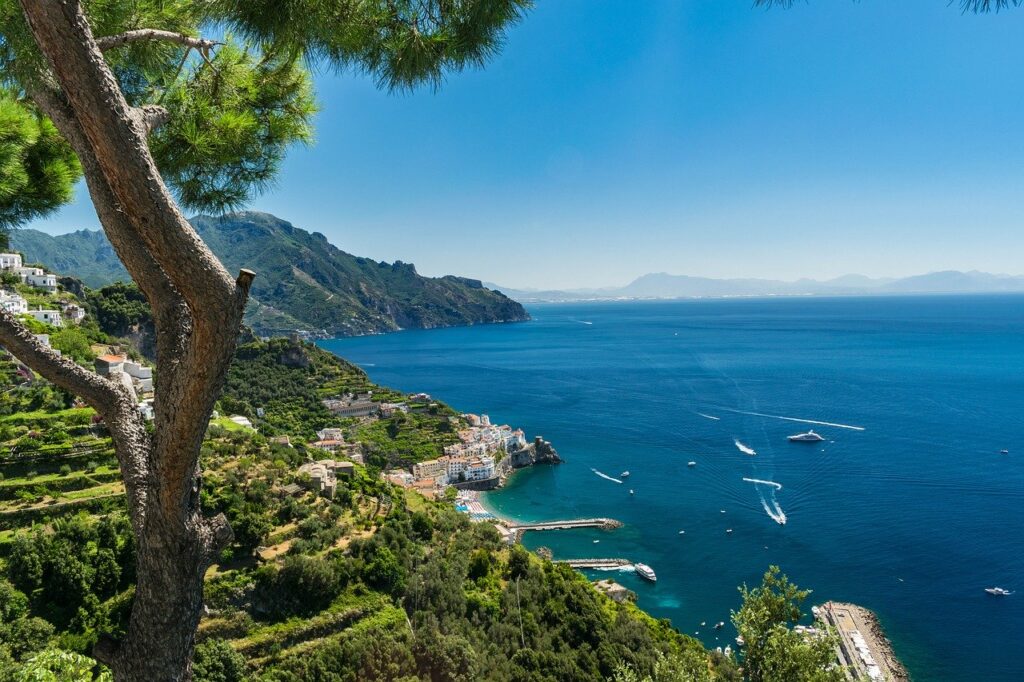 The Amalfi Coast is one of Italy's most popular tourist spots and can get extremely busy in July and August, when its clifftop roads frequently get snarled up with traffic. However, travel to the Amalfi Coast in May and you'll find plenty of warm sunshine but far less crowds to contend with. With highs of 23°C to be enjoyed in Naples at this time, it's always a great opportunity to enjoy some lazy days on the beach.
View our Amalfi Coast villa rentals for your next holiday on the Amalfi Coast.