If you'e thinking about a family holiday in Tuscany, the first thing to do is decide on your choice of accommodation. Tuscany villas and apartments are great options for those with children, giving you much more privacy and space versus staying in a hotel. They also tend to be much more economical. Bookings For You offer a range of Tuscany villas and apartments for your Tuscany holiday. Please do get in touch to discuss your requirements and we can recommend Tuscany accommodation best suited to your needs.
Once you've chosen your accommodation, make sure you book your flights. As a general rule, flight prices will be lower the earlier you book – closer to the date of travel they will only go up in price, so it pays to be organised and book early.
Once that is done, you can settle back and decide what to see and do during your stay. Despite initial appearances, there should be enough in all of the major Tuscan cities to keep your youngsters amused.
Florence has a surprising amount for the under 18 age group, with several museums catering specifically for children, including the Museo dei Ragazzi in the Palazzo Vecchio. The Leonardo da Vinci Museum also tends to be popular.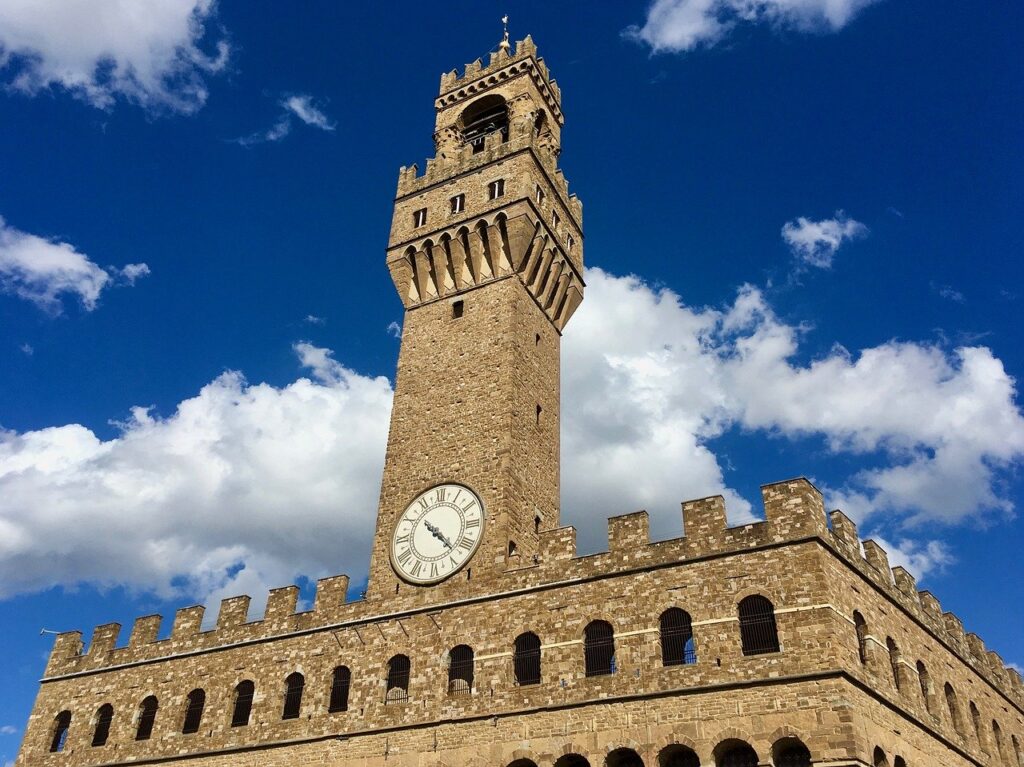 Our advice is not to try and cram in too much and don't make the mistake of dragging your youngsters everywhere on foot. Be creative – use the 'hop on hop off' buses as a way of enjoying a guided tour around the city. Alternatively, you could also tour Florence in a horse drawn carriage. Please click here for our full guide to holidays with children in Florence.
If you're visiting in the height of the Summer, and are concerned about the heat, then focus your holiday plans on activities you know will keep the children cool! One such place is the waterpark in Cecina Mare. The park opens from June to September each year, with free entry for under 3's and reduced rates for 3-11 year olds. There are a host of slides and pools to keep them happily entertained for the whole day!
Since the waterpark is near the coast, you might want to combine it with a trip to the beach. There are some superb beaches in Tuscany. Take a look at our guide to the best of the beaches along Tuscany's coastline to see which one would suit you. The waters off the Tuscan coastline are also home to a large school of bottlenose dolphins. Why not give your children a day to remember and treat them to a day with the dolphins? You can charter a yacht for the day and head along the coast to see if you can spot these amazing creatures.
Another easier way to spot sea creatures is at the Livorno aquarium. It's the largest aquarium in Tuscany where children have the chance to see anything from a starfish to a shark.
For those children who love animals, try taking them to the Pistoia Zoo. It's certainly the best of the zoos on offer in this region, with over 100 different species to see. Its intentions are also honourable as it focuses on housing endangered species, and has already successfully bred rare and threatened species including Caimans, ring tailed lemurs and Fennec foxes.
If you're looking for slightly warmer waters than those at the seaside or waterparks, you might want to try one of the thermal baths on offer in the region. How about the Saturnia hot springs in Cascate del Molino.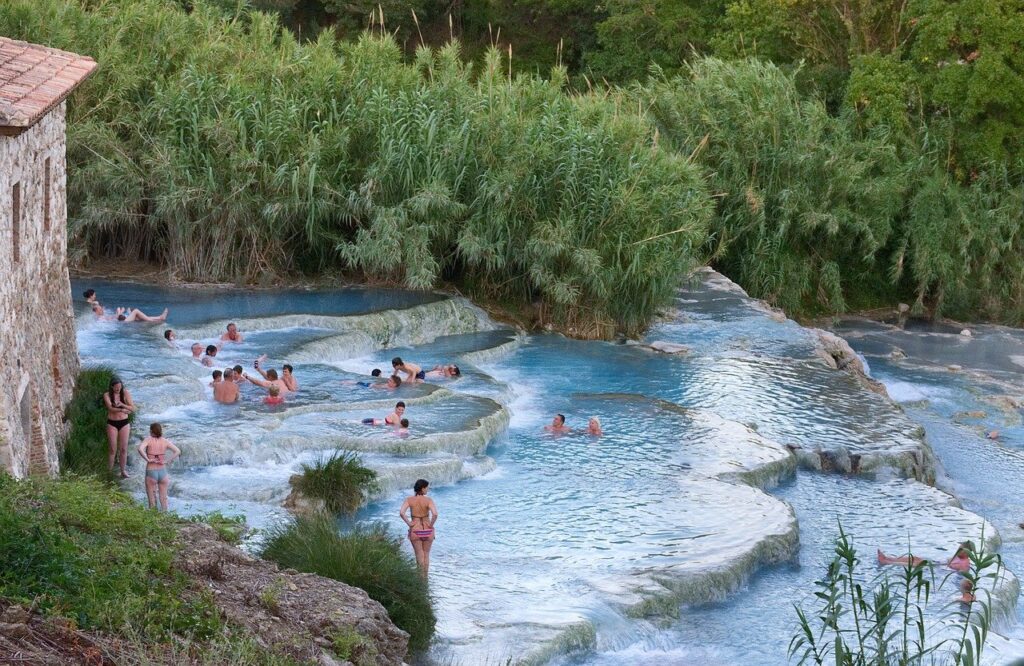 Here a swimming pool has been naturally created by the waterfalls of Molino and with water temperature a constant 37.5 degrees, it's a great place to wallow in the water for a few hours! Since the hot springs were originally founded by the Romans, you can multi task and also spend your time giving your little ones a bit of a history lesson!
Inland there are also some parks to visit. One is the Parco di Pinocchio in Collodi. Collodi itself is disappointing with little to see apart from a few stalls selling Pinocchio souvenirs and books. Reviews for the park are also mixed so take a look at the website before you go to check it's right for your little ones. 
For those more interested in dinosaurs, there is the Prehistoric Park at Peccioli where the owner has created replica dinosaurs from the tyrannosaurus to a 12 metre high brachiosauro. There is also a bear cave for the children to enjoy and a 'real' erupting volcano. The park is huge with over 30,000 square metres in total, dotted with picnic and recreation areas. Entry is cheap at only 3 or 4 euros per person.
If you're looking for a theme park full of adrenalin filled rides, then head to the Cavallino Matto amusement park. Jam packed with roller coasters, pirate ships, and high speed thrills, there is plenty here to keep your teenagers amused as well as younger children. Entry isn't cheap so make a day of it and get there early.
Finally, Tuscany is a region full of festivals. Do check out what festivals might be taking place during your stay as these are often extremely popular with children. Some worthy of note for youngsters include the Carnivale dei Ragazzi, held in February each year in Calci. Also in February is the world famous Viareggio carnival. There is also the Festa dei Bimbi in Casciana Terme in August.
Explore the family friendly villas in Tuscany available from Bookings For You for your next family holiday in Italy.