The Italian Lakes is a broad name given to the area in the North of Italy that includes a number of lakes, among them Lake Garda, Lake Como, Lake Maggiore, Lake Orta, Lake Lugano, Lake Iseo and Lake Orta. Each lake has it's own unique feel and flavour. For me though, Lake Maggiore always ranks up there as one of the best lakes to visit, whatever your age or interests. Lake Maggiore may be far less well known than neighbouring Lake Como and much quieter than Lake Garda, however it is certainly no less beautiful. With picture perfect lakeside villages such as Cannobio, Cannero and Ascona, stunning gardens and villas on Isola Bella and Isola Madre and a whole host of lakeside beaches and lidos to enjoy for those looking to put their feet up, it's a superb option for holidaymakers.
There are a number of hotels dotted along the lake shores. However, self catering accommodation is plentiful if you know where to look and offers you the advantages of having much more privacy and space. Self catering villas and apartments on Lake Maggiore also offer excellent value for money.
There are a number of styles of accommodation on offer, including ultra modern apartments such as this beautiful Italian Lakes 4 bedroom apartment at the Golfo Gabella residence.
With a large communal pool and separate children's pool on site, and situated directly across from the lakeside beaches, it's geared up to welcome families.
Alternatively, there are plenty of more traditional options, offering just as high quality accommodation but furnished in an older style, often so that the interior is in keeping with the age and style of the building. If you prefer a property full of character, then we can highly recommend this 3 bedroom Lake Maggiore villa in Meina which enjoys a large private garden and is just a minutes walk from the lake.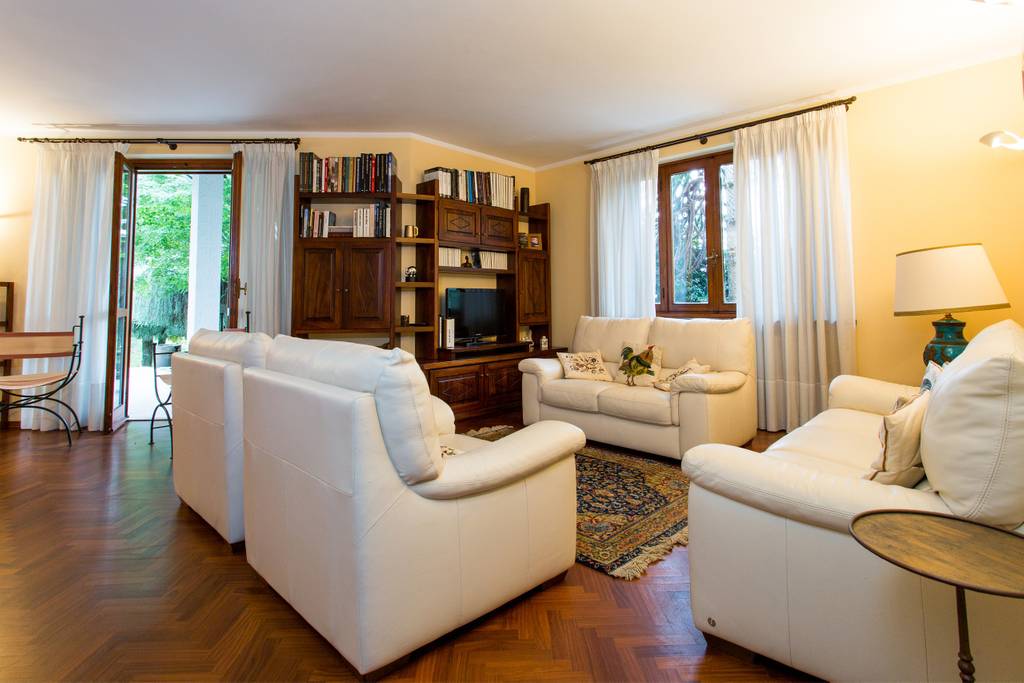 If you'd rather have your own private pool than swim in the lake (although we can't recommend lake swimming highly enough – the lake water is crystal clear and incredibly clean), then what about Villa Colmegna, a stunning family-friendly villa in the Italian Lakes with a large private pool and enjoying stunning lake views.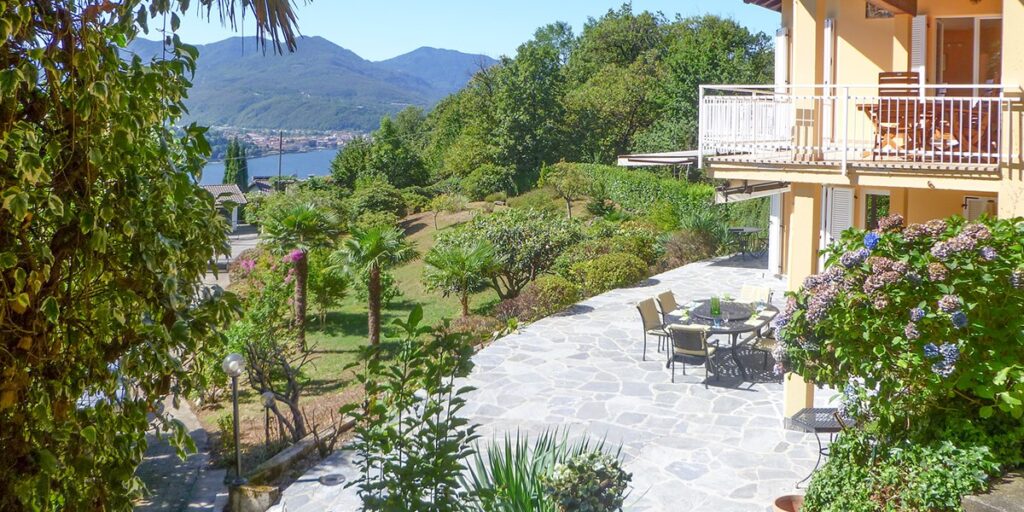 Whatever your choice of accommodation, do take a look at the fantastic array of self catering villas and apartments in the Italian Lakes courtesy of www.bookingsforyou.com.