Italy ticks every box when it comes to the perfect holiday, so whatever you're looking for, the Bookings For You team are pretty confident that we can find the right Italian destination for you. If you're a history buff, you'll love all the incredibly well-preserved Roman remains, archeological gems and elegant villas. If you're a foodie, then look no further – Italian food is among the best in the world. If you're simply wanting to collapse on a beach for the week, then with nearly 7500 km of coastline, Italy can boast some of the best beaches in the world. In 2019, a staggering 385 Italian beaches were awarded the prestigious Blue Flag status meaning that Italy has 10% of all Blue Flag beaches in the world! Whatever your 'thing' is, Italy will tick the box.
So here's some different Italian vacation ideas from the Bookings For You team which should help you plan you next holiday in Italy.
Italian Lakes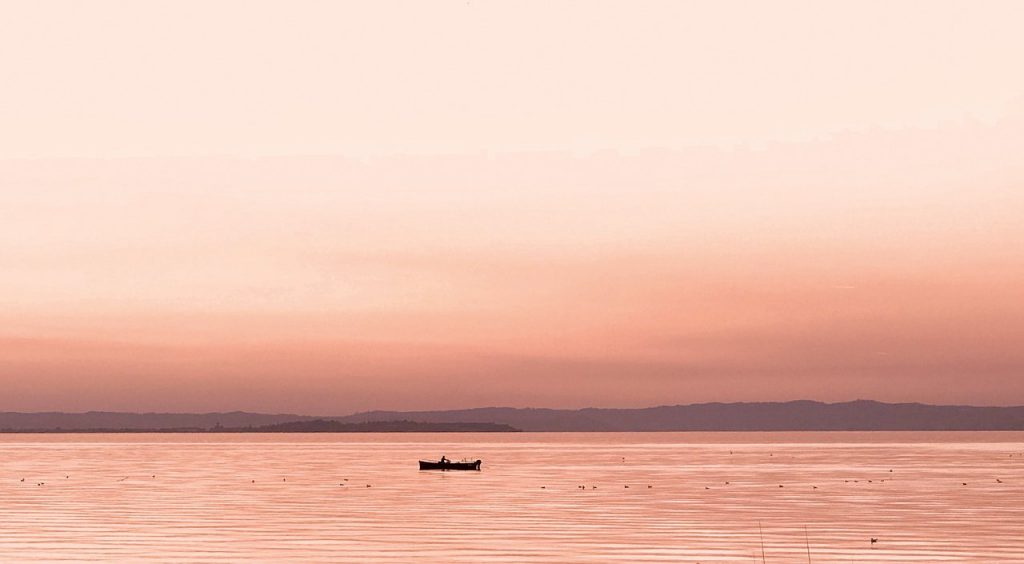 Perfect for: Nature lovers, fans of the great outdoors, water sports enthusiasts, romantic breaks, outdoor activities, families
The Italian Lakes are so diverse that this region of Italy appeals to most people, whatever their interests. If you're after a romantic break for two, then opt for the quieter setting of Lake Orta or perhaps the idyllic scenery of Lake Como where you can spend time together wandering through the beautiful gardens and stunning lakeside villas. If you're after a more high energetic stay, then perhaps opt for Lake Maggiore. Here you'll be able to enjoy plenty of water sports – sailing, windsurfing, paddle-boarding and waterskiing to name just a few – as well as having incredible scenery and beautiful lakeside towns and villages on your doorstep to explore. Or try Lake Garda where you'll find a theme park that the kids will adore as well as wineries where you can sample some of the finest Italian vino!
Check out our Italian Lakes villas.
Tuscany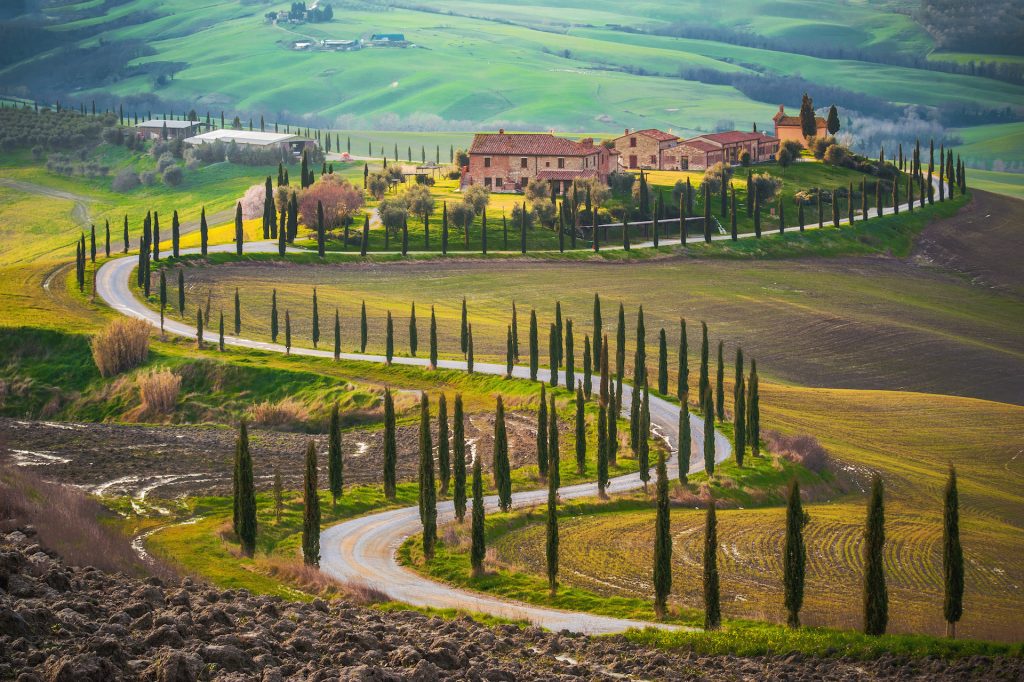 Perfect for: Art lovers, history buffs, nature lovers, keen walkers, beach lovers, wine lovers
Tuscany needs no introduction but actually it's a region that is surprisingly diverse and so has wide appeal. It offers the incredible rural landscape of the Val d'Orcia alongside the hustle and bustle, art and architecture of some of the most famous cities in the world – Florence, Siena and Pisa – as well as a coastline that boasts some stunning beaches and a landscape that is dotted with vineyards and olive groves.
Check out our Tuscany villas.
Umbria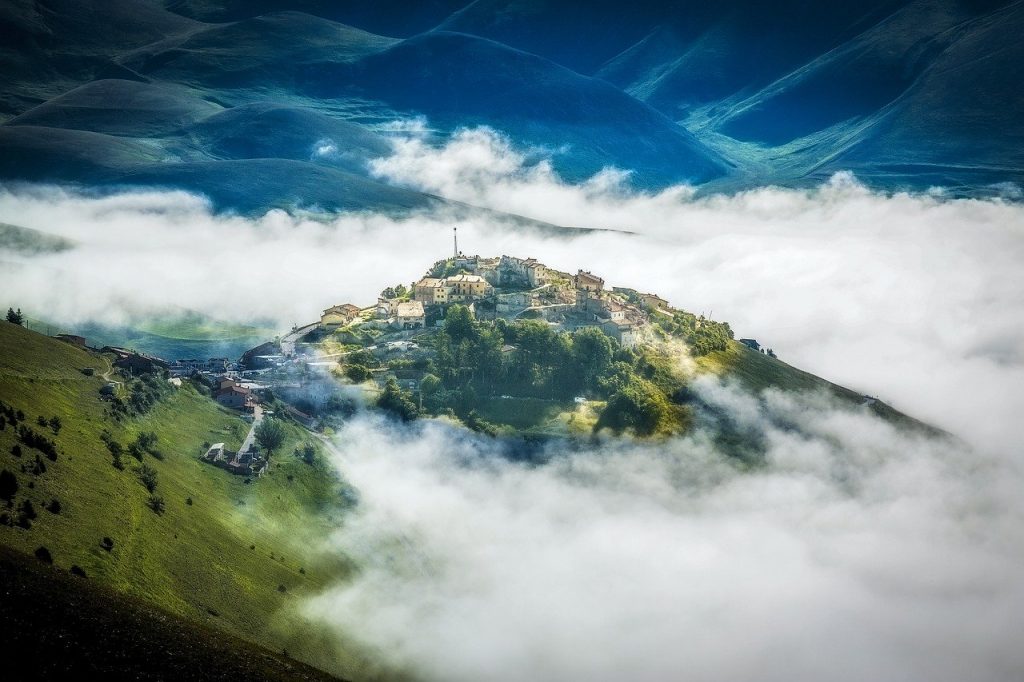 Perfect for: Art lovers, wine lovers, keen walkers, history buffs, nature lovers, culture vultures
Umbria isn't all that different in terms of landscape than its immediate neighbour, Tuscany, with beautiful rolling hills and immaculately preserved hilltop villages. However, you'll find it a lot quieter and usually much better value for money. Whilst it may not have the world famous museums that Tuscany can boast such as the Uffizi in Florence, its still home to some impressive masterpieces – the 13th century frescoes by Giotto in the Basilica of St Francesco in Assisi for example – but you'll also come across incredible artworks in the simplest of churches in the smallest of Umbrian villages.
Check out our Umbria villas.
Puglia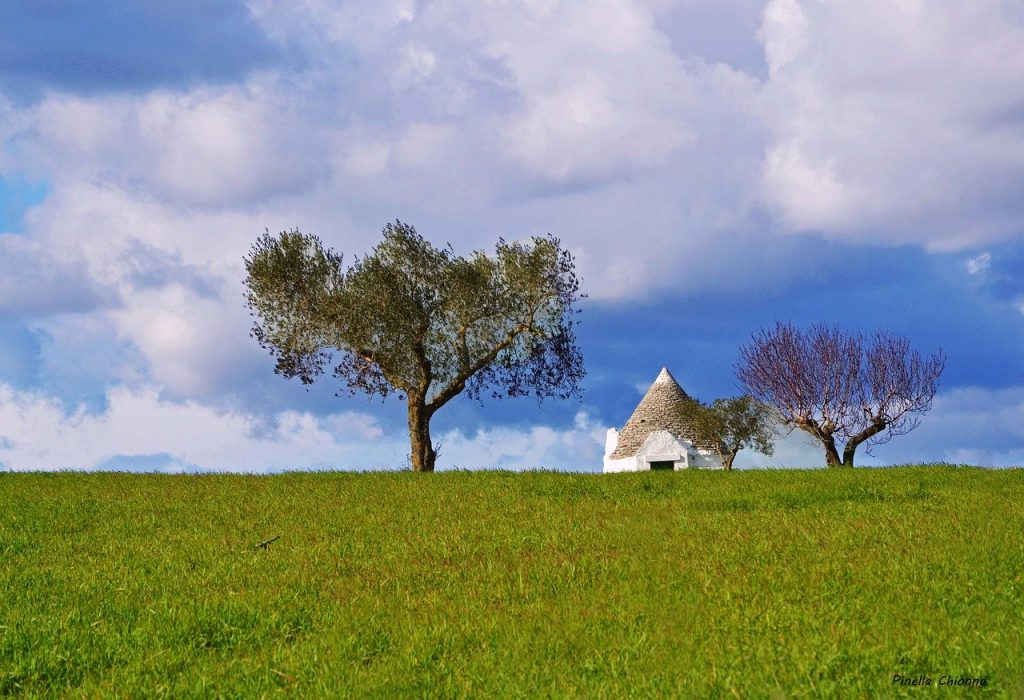 Perfect for: Beach lovers, foodies, families, wine lovers
In the last decade, Puglia has fast become one of the most popular tourist spot in Italy. With around 500 miles of coastline and an incredibly long Summer characterised by hot, dry days, it's not surprising that it hits the mark for sun worshippers and beach lovers. You'll find everything from rocky coves to long stretches of pale white sand here. One beach in Italy has even earned the nickname 'the Maldives of Italy' which perhaps gives you a feel for just how beautiful the beaches are here. But, even amongst Italians, Puglia is also known for its delicious cuisine. Home to burrata and orecchiette pasta, it also serves up some amazing fresh fish and seafood which are lip-smackingly good!
Check out our Puglia villas.
Amalfi Coast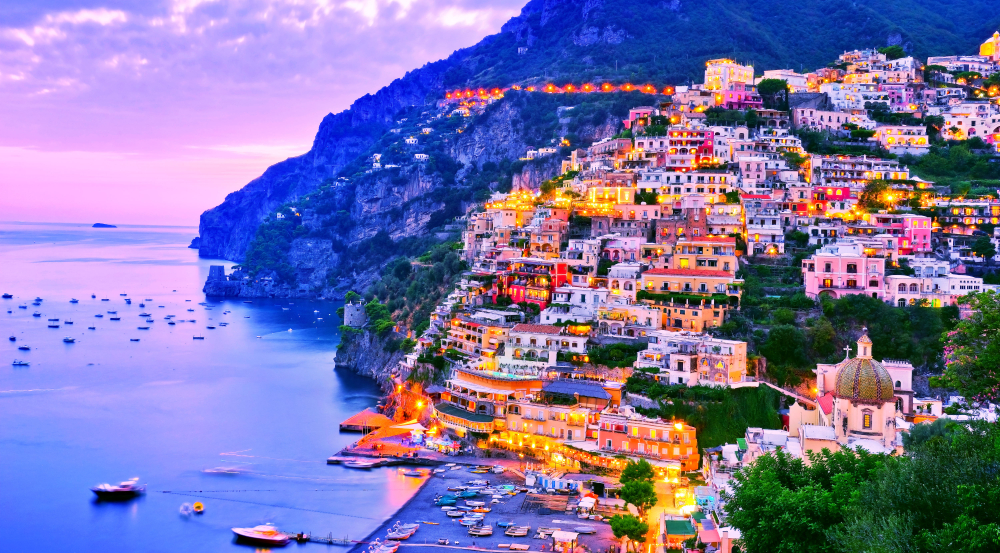 Perfect for: Romantic breaks, nightlife, outdoor activities, water sports enthusiasts, big pockets
This stretch of the Italian coast is characterised by dramatic cliffs that drop into the turquoise sea below. Often, charming towns and villages cling onto these rocks creating a picture postcard setting for your Italian vacation. Smaller villages like Ravello and Positano offer the perfect setting for a romantic break whilst the larger, bustling towns of Sorrento have a vibrant nightlife. The sea also provides ample opportunity to indulge in your favourite water sports. But be warned! This is also an area frequented by the rich and famous. The island of Capri attracts celebrities from the world over so you'll need big pockets to stay here!
Check out our Amalfi Coast villas.
Sicily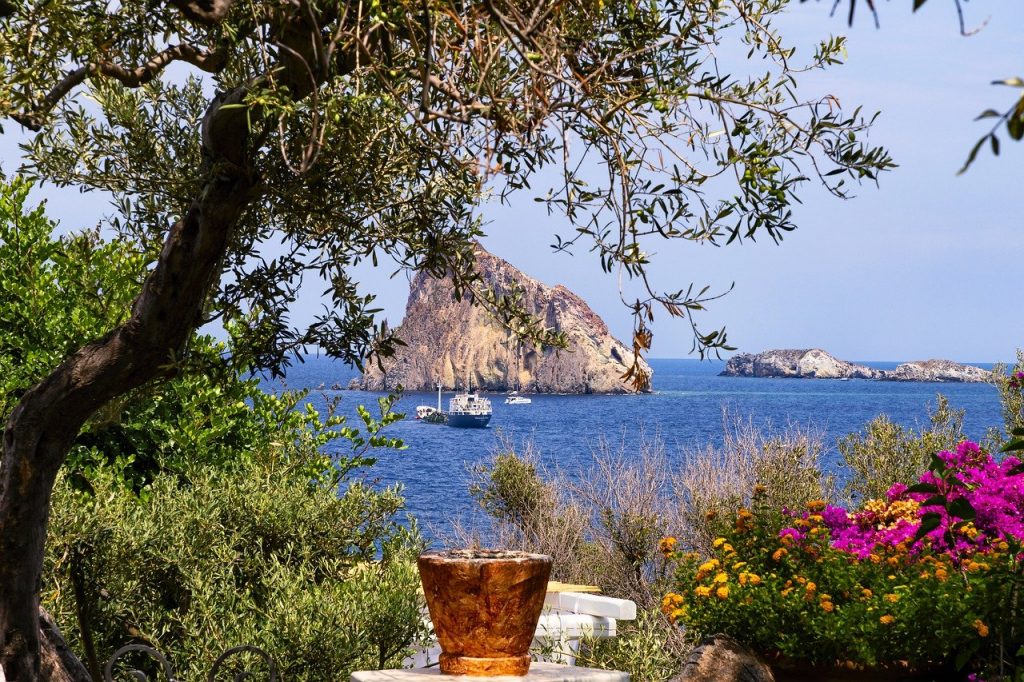 Perfect for: Foodies, beach lovers, culture vultures, keen walkers, fans of great outdoors, history buffs, families
Sicily is the largest of Italy's 450 islands. Perhaps not surprisingly given it is surrounded by crystal clear waters, it's the perfect choice for beach lovers. However, inland, Sicily is home to some incredible natural parks and wildlife. And of course, the island is dominated by Mount Etna. Keen walkers can hike up in the Spring, Summer and Autumn whilst in the Winter you can even ski down its slopes. But Sicily is also home to some of the most well preserved ancient ruins in the world. The Valley of the Temples is an incredible sight to behold as is the Ancient Theatre in Taormina.
Check out our Sicily villas.
Le Marche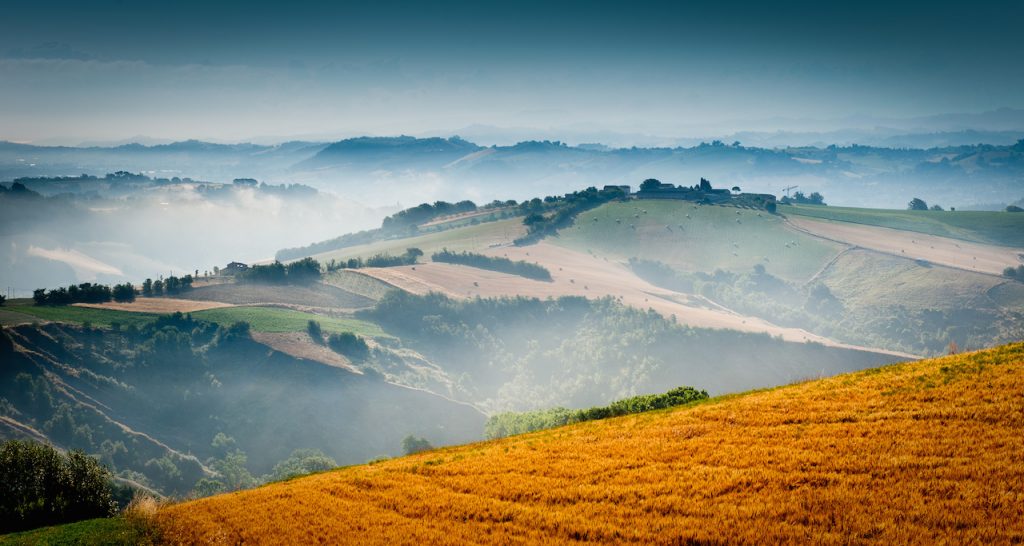 Perfect for: Nature lovers, beach lovers, art lovers, culture vultures
Relatively undiscovered, perhaps in part due to the lack of a major transport hub, Le Marche remains Italy's best kept secret. With Urbino at the centre of the Italia Renaissance, it can rival Florence when it comes to Renaissance art. But its rural landscape is also both dramatic and idyllic, its towns and villages are fascinating places to explore and its coastline is home to some beautiful beaches.
Check out our Marche villas.
Florence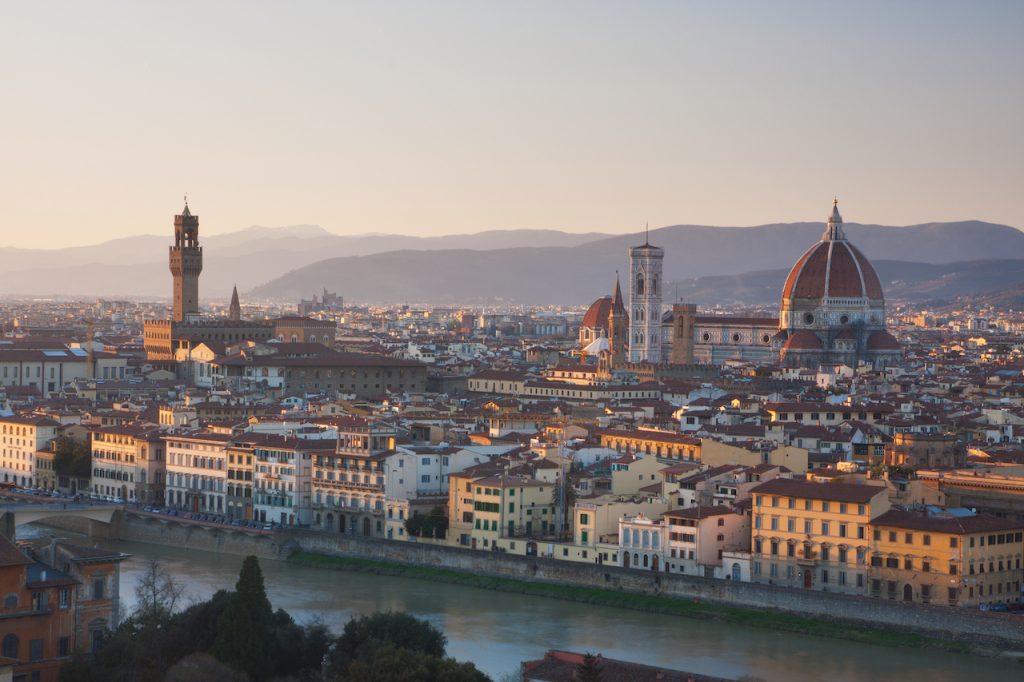 Great for: Romantic getaways, shopaholics, nature lovers, history buffs, art lovers
My favourite city in Italy, Florence is jam packed with spectacular art and architecture. From the Galleria dell' Accademia to the Uffizi and from the Duomo to the Palazzo Vecchio, there is a mid boggling amount to see. However, combined with all these awe-inspiring sites are also peaceful, picturesque gardens – the Giardino delle Rose, the Boboli Gardens and and the Iris Gardens to name just a few. And of course, with the Italian love of fashion and their expertise in leather craft, it's also heaven for avid shopaholics!
Check out our Florence apartments.
Rome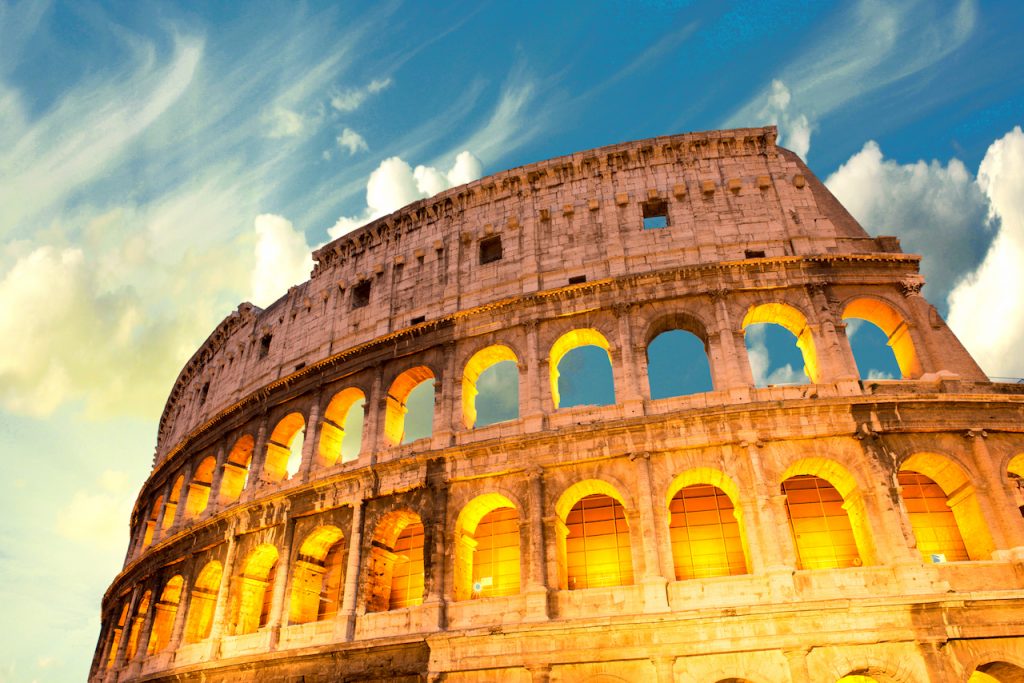 Perfect for: Romantic getaways, history buffs
Home to the Colosseum, Pantheon, Trevi Fountain and Spanish Steps and of course the gateway to the Vatican City (home to St Peter's Basilica), a trip to Rome is like stepping into a history book. There is an incredible amount of ancient history to discover as well as some of the most breathtaking art and architecture not least the Sistene Chapel. It's the perfect city to explore hand in hand with someone else.
Venice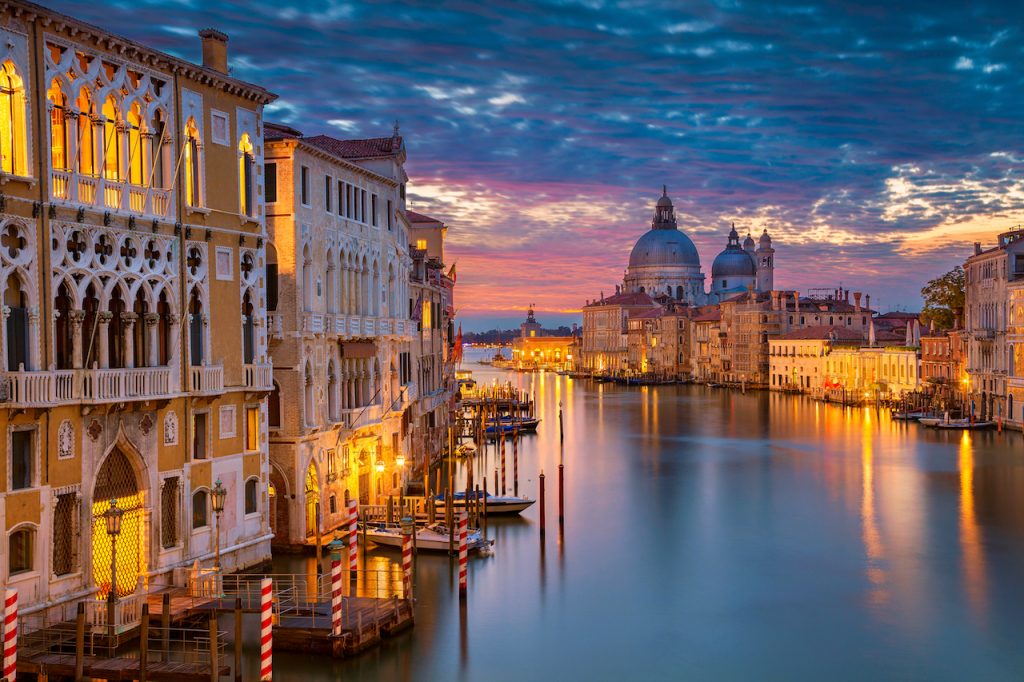 Perfect for: Romantic getaways, culture vultures
Venice must be one of the top three locations in the world that spring to mind when you're looking for a romantic weekend away. Affectionately known as 'The City of Love', Venice is the perfect destination to enjoy a honeymoon or to celebrate an anniversary. But, if you're not looking for a romantic break away, don't be put off! Everyone (even children!) will love exploring Venice's myriad of streets and canals. A gondola ride in Venice must be on most people's bucket list.
Do get in touch if we can help you find the perfect place to stay in Italy for your next Italy vacation. Or take a look at our website packed full of apartments and villas in Italy for your next trip.