There are literally hundreds of mountain bike trails on Lake Maggiore to be enjoyed, offering something for all fitness levels. Whether you're looking for a more relaxed, super easy ride or something more technical and challenging with plenty of steep hills to conquer, Lake Maggiore has it all. Much of Lake Maggiore remains off the main tourist trail and so cycling on Lake Maggiore also offers a real chance to be at one with nature, away from the hustle and bustle of life. Not to mention the delicious local food and culture which can be enjoyed en route!
We think mountain biking around Lake Maggiore is to be best enjoyed between April and October. However, the climate is mild all year round and you'll certainly see cyclists on the roads in the Autumn and Winter months.
One of the best places to find out more about the trails near to your Lake Maggiore vacation rental is at the local tourist information office. However, for those looking to plan some routes ahead of their stay, we thought we'd share some of our favourite places to enjoy mountain biking on Lake Maggiore…
Mottarone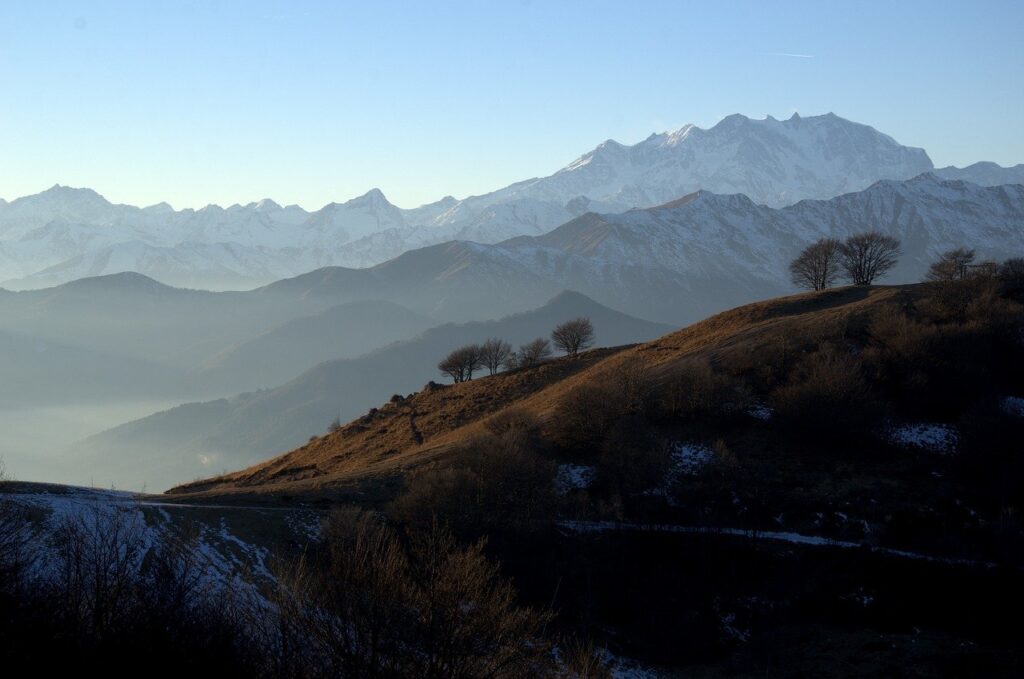 The mountains above Stresa offer a wealth of fantastic mountain bike trails to enjoy, some of which will even take you as far as Lake Orta. The views from up here are also incredible, with the opportunity to see all seven lakes from the summit. The landscape is quite rugged and wild and in total there are almost 300 km of trails to choose from, with something for all different levels of technical ability.
We recommend saving your legs and catching the Stresa-Alpino-Mottarone cable car from the Piazzale Lido in Stresa. It reaches a height of nearly 1500 metres above sea level in about 20 minutes. From here, you can make the descent from the mountain on your mountain bike.
This apartment near Stresa is the perfect place to stay on Lake Maggiore if you'd like to enjoy some mountain biking in this area. Offering cyclists somewhere safe to leave their bikes when they're not out cycling, and with a stunning infinity pool to come home to after a day on two wheels, it really does tick all the boxes!
Colazza
Not far from the Mottarone (and in fact, it's easy to cycle from one to the other), Colazza is another great mountain biking destination on Lake Maggiore offering bike and e-bike rentals and plenty of well maintained trails to suit all abilities.
Val Grande National Park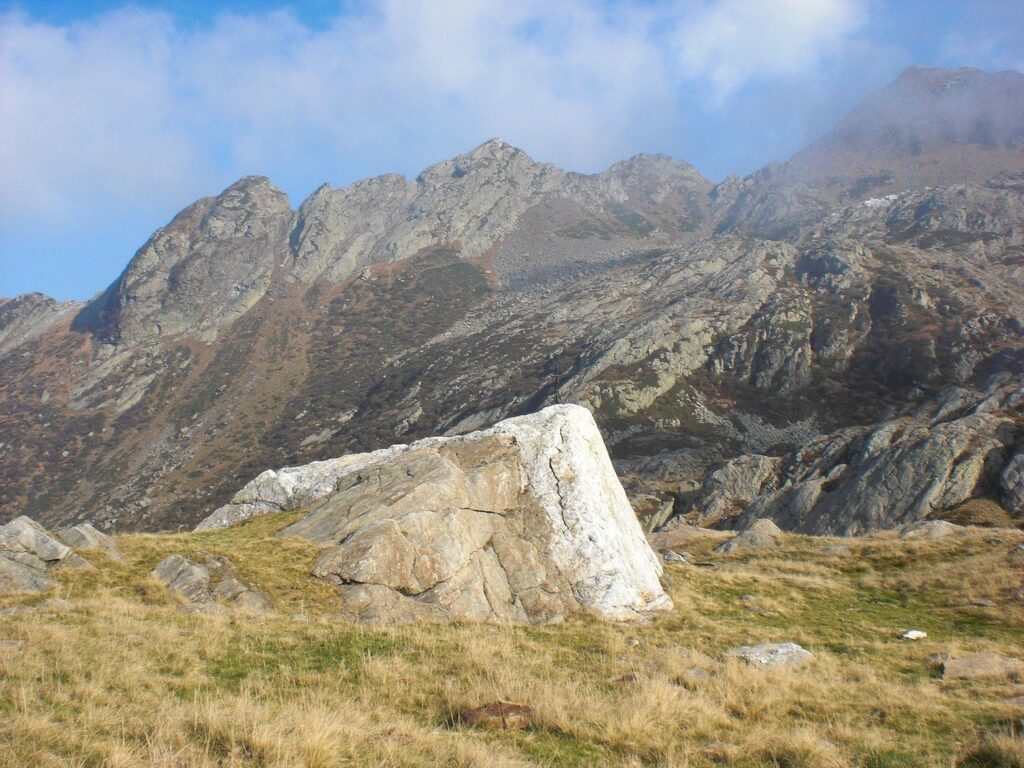 Val Grande is the largest wilderness area in Italy, home to a rich and varied plethora of flora and fauna and characterised by valleys and rugged mountains. In the past, shepherds lived in this area, but anyone who still lived here left after WWII following the actions of German troops against the Italian resistance in June 1944. In 1967, the area was designated a Strict Nature Reserve (the highest category of protected area) and it became a National Park in 1992. These days, it's home to an array of fantastic cycle trails (along with hiking trails), many of which are extremely challenging taking you over 2000 metres above sea level.
Ossola Valley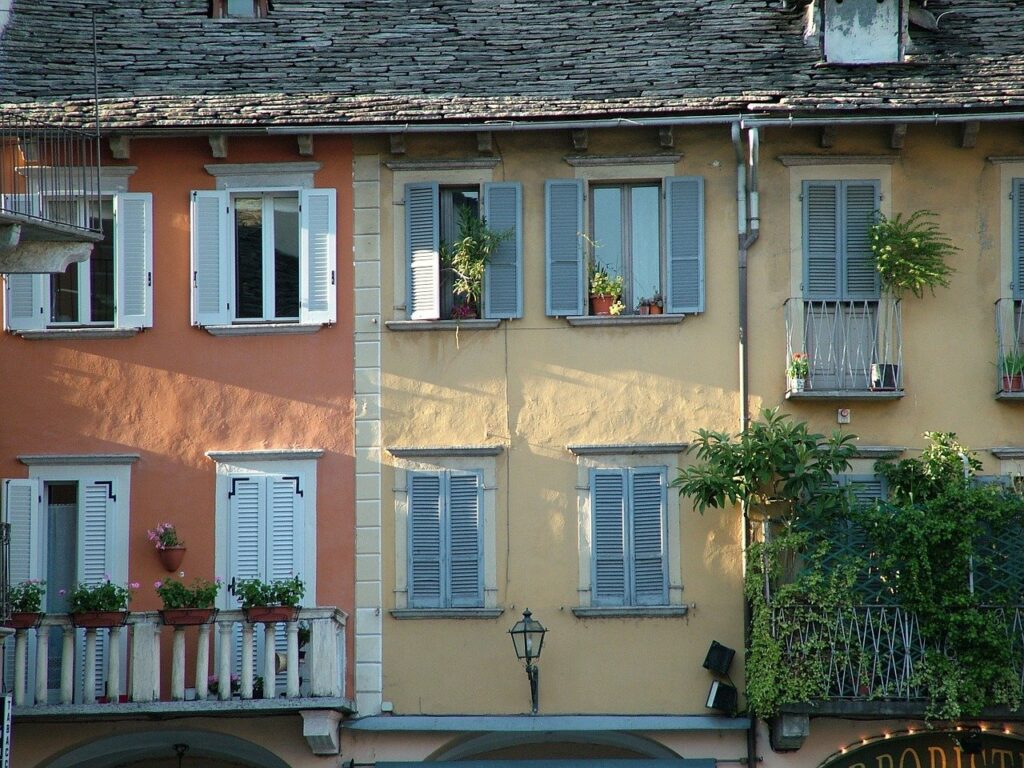 Sat to the North of Lake Maggiore, the Val d'Ossola sits within the province of Province of Verbano-Cusio-Ossola. One of our favourite rides here is along the Cadorna Line (a defensive system built in the early 20th century to protect the Po Valley and its industrial centres from an attack). Alternatively, another great option starts at Domodossola (the area's most important town) and leads to Vogogna, which is ranked as one of the 'Borghi piu belli d'Italia.' After some time spent mountain biking, why not head for a bit of adrenalin-fuelled fun on one of the most recent tourist attractions on Lake Maggiore – the Lake Maggiore Zipline.
Monte Tamaro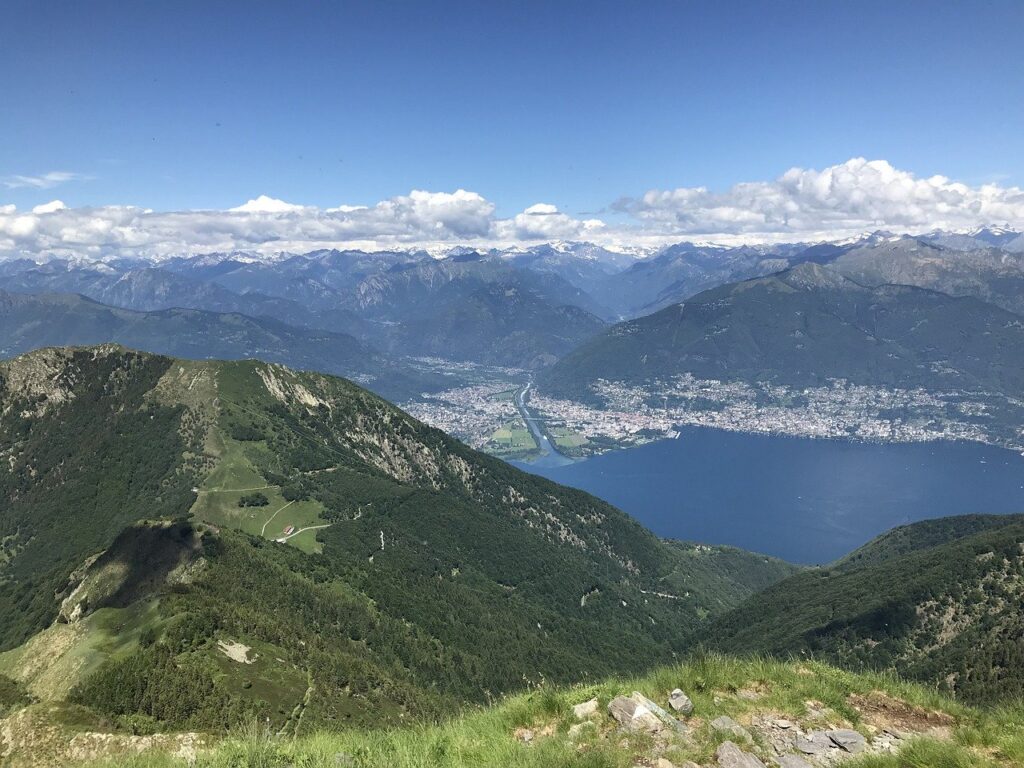 Take the cable car up to Alpe Foppa over 1,500 metres above sea level, where you will be met with incredible panoramic views over both Lake Maggiore and Lake Lugano below. There are a number of circular mountain bike trails that start and finish at the cable car station. For those on e-bikes, there is an e-bike charging station here too which is free to use. Whilst there, enjoy some of the other fun activities on offer such as the all-year round bob sleigh (where you control the speed you go at) or simply enjoy a bite to eat or a drink at the cafe. Or if you need to re-charge, how about a couple of hours poolside or in the spa at Splash & Spa Tamaro.
The shores of Lake Maggiore
Of course, cyclists don't need to head up the mountainside to enjoy a bike ride. The shores of Lake Maggiore are relatively flat and, with approximately 170 km of roads and tracks to explore around its perimeter, there is plenty for the cyclist to enjoy at the lakeside.  The area around the lake falls into 3 regions – the two Italian regions of Piedmont and Lombardy as well as the Swiss canton of Ticino. All three offer excellent opportunities for cycling.
We think Lake Maggiore is arguably the best of the Italian Lakes to cycle around, since the lake roads tend to be wider than those of neighbouring Lake Como and quieter than those of bustling Lake Garda.
Find out more about the towns and villages on Lake Maggiore that you may like to explore by bike at our A to Z guide to Lake Maggiore.
And find your perfect Italian Lakes vacation rental for your next cycling holiday on Lake Maggiore.