Over the years, the Bookings For You team have visited numerous villas in Tuscany, checking that they meet our exacting standards. We also visit each of the villas we manage to ensure that we can give our clients the best possible advice on the best villa for them. However, we were genuinely blown away when we visited Villa Ann earlier this year and wondered, could this be the perfect villa in Tuscany?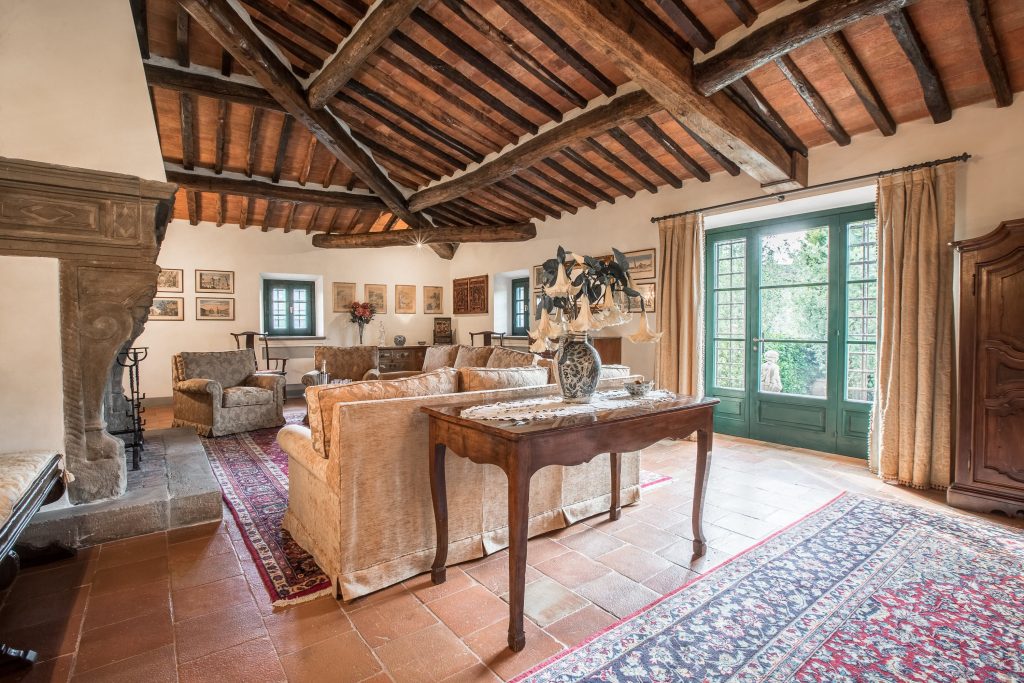 The property is owned by husband and wife, Alessandro and Ann, and the property perfectly captures their love of antiques and passion for art.
Inside, Villa Ann has 4 bedrooms and can comfortably sleep up to 10 guests. Complete with stunning private pool, a number of outside seating areas, BBQ area and health and fitness suite and enjoying incredible views of Tuscany, guests genuinely couldn't want for any more from their stay. Inside, the property is immaculately presented in a traditional style in keeping with this region. Our favourite room on the ground floor is the enormous open plan living and dining area with its exposed beamed ceiling, beautiful tiled floor and enormous focal fireplace however we also love the kitchen. In our book, the kitchen is the heart of the home, and this one certainly oozes character and soul. Upstairs, we can't decide which of the bedrooms we like the most. They are all so beautiful, each decorated with care and attention meaning that no one will be fighting over which room they want! Quite frankly, they're all stunning!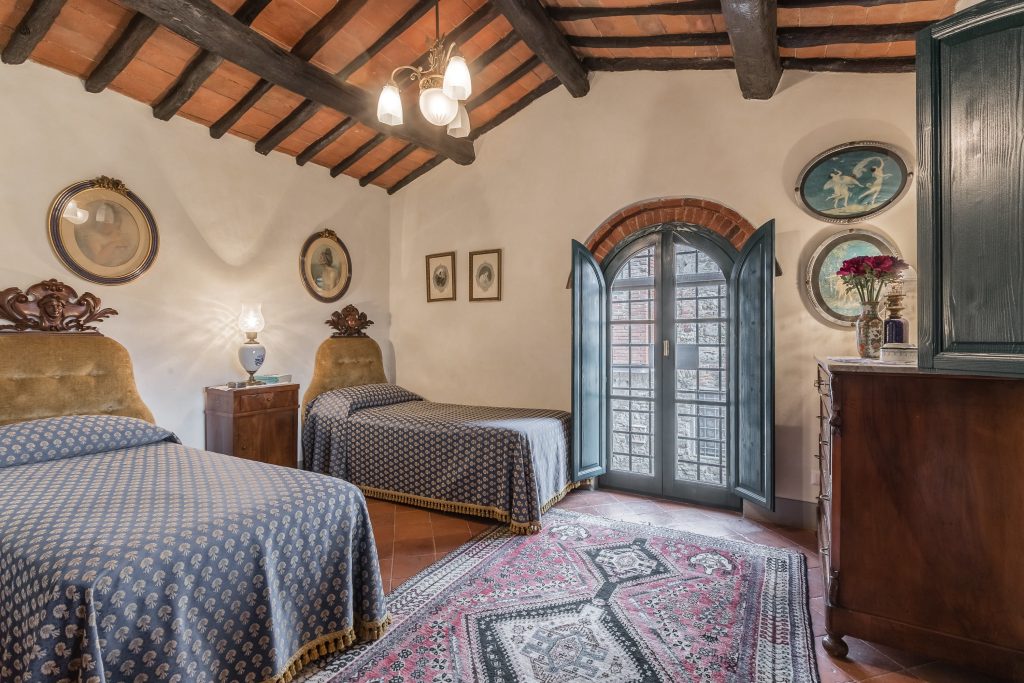 Whilst Villa Ann may look like it was built centuries ago, in fact this is a modern build which has used original historic materials to ensure that this new construction blends seamlessly into the Tuscan landscape, giving the appearance that it has been there for hundreds of years. When Alessandro took me on a tour of his villa, I was blown away by the passion, commitment and enthusiasm that he put into the 2.5 year project. Rather than using modern materials, he sourced historic bricks, beams, tiles and furnishings from a plethora of sources including other villas and country houses in the area that had fallen into disrepair. These include (among many other things) the massive beams that hold up the ceiling in the large living and dining area, the antique tiles with a carved Florentine lily and the huge stone sinks. However, some of the finds that he was most proud of are from a little further afield. The master bedroom is home to a pair of beautiful lacquered painted doors from an 18th century palace in Naples whilst the painted tiles on the staircase ceiling come from a restaurant in San Casciano and the large stone fireplace dating from the 16th century came from the South Piemonte region.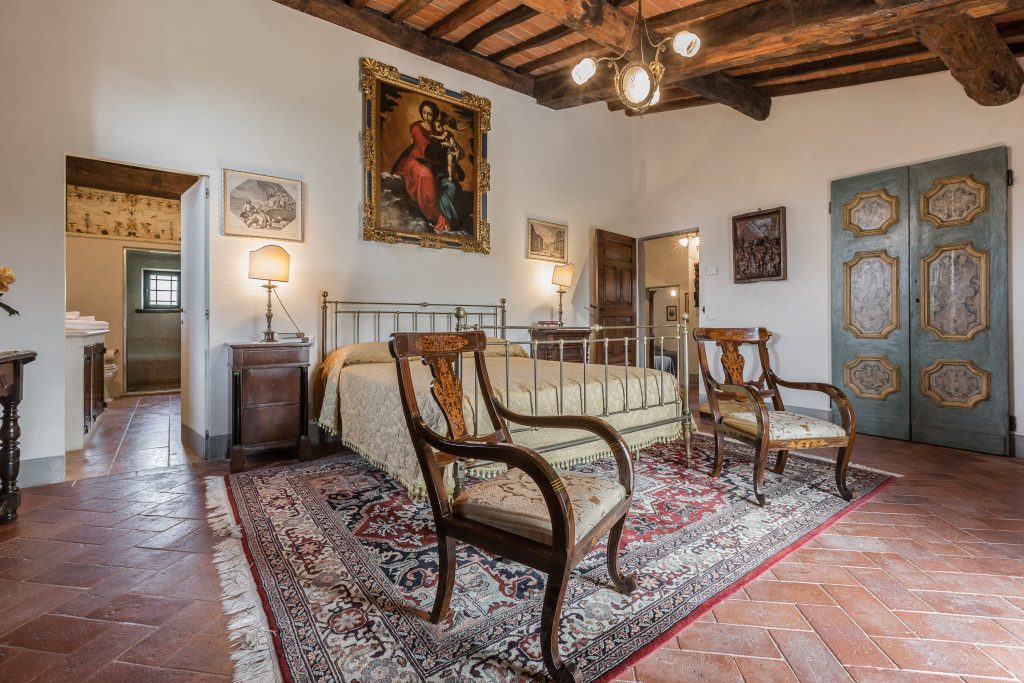 The finished result really is an absolutely perfect villa in Tuscany. I asked Alessandro whether, with the benefits of hindsight, he would have done anything differently. His response?!! 'Frankly not!' and I have to confess that I would agree completely. It really is so perfect, so full of character, so rich in history and yet, underneath it all, it offers the most up to date technology for 21st century living.
Whilst lockdown restrictions are now slowly being lifted in Italy, Alessandro has certainly not wasted the last few weeks at home. He has spent his time getting organised with his paperwork and reorganising his studio as well as enjoying plenty of time to read (especially on his favourite subject of art) and researching new ideas to make Villa Ann even more perfect… if that is even possible! And, of course, he is excited about welcoming guests back to Villa Ann again.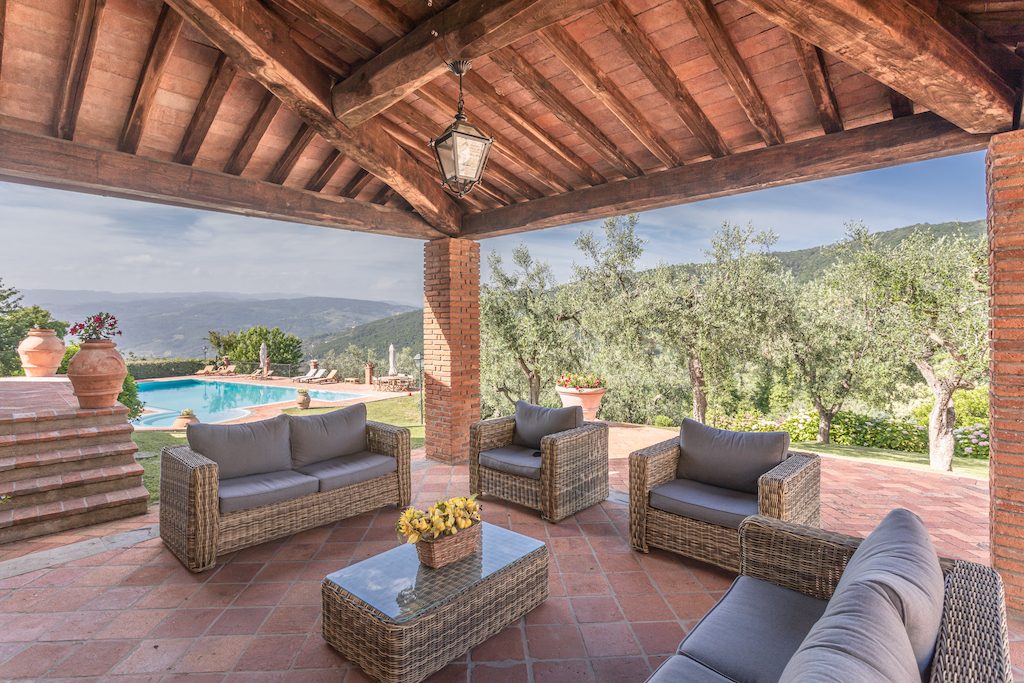 For those tempted to see the villa for themselves when travel is possible again, Alessandro will give you a very warm welcome on arrival. He will share with you some of the very best ideas on where to visit and, just as important, where to eat. There is, of course, the option of enjoying your very own private chef who will cook up a delicious meal in the comfort of your Tuscany villa rental. Or, just a few minutes up the hill from the villa is a restaurant – La Foresteria – which arguably enjoys some of the very best views in the world (as well as some of the very best food!)
Alessandro is not one to sit still though and despite what he has already achieved, he has lots of exciting ideas for the future. He plans to create a luxurious wellness and relaxation area, complete with home cinema, billiards room, games room, treatment rooms, jacuzzi, sauna, Turkish bath and brand new fitness room. Not only that but he'd like to create a genuine Tuscan cellar where guests can help themselves to some of the finest Italian wines and enjoy tastings of some of the incredible regional produce that Tuscany is so famous for. This certainly sounds ambitious. Is it realistic or just a dream?!! Who knows… but with what Alessandro and Ann have already achieved here, I certainly wouldn't put it past them!
For more information on rates and amenities at this luxury villa in Tuscany, please refer to our website listing: Villa Ann. Or take a look at our full range of villas in Tuscany.