If there is one thing that the COVID pandemic has taught us, it's surely the appreciation of being able to spend time with loved ones, family and friends. So many of us weren't able to see family for such a long period of time that we think that, all being well, 2022 holidays will all be about family reunions, get togethers with mates and a chance to just all be together and enjoy one another's company again.
So, on that note, we thought we'd explore some of our favourite villas in Italy which would be perfect for a reunion with family or friends. But first, here are some top tips to find the perfect Italy villa to suit everyone. Let our handy checklist help make your Italy villa holiday planning process go a little bit more smoothly!
How many bedrooms do you need? If you're a group of 12, a 6 bedroom property might in theory work for but if you're not all couples and perhaps have some siblings in your party who don't fancy sharing a room together, you may need to look for something with added sleeping capacity so that you have a few extra bedrooms to keep everyone happy!
Where do you want to be based? Do you prefer to be near a town with all the amenities that this offers or are you more the sort of family that prefers to eat in each night? In that case, you might instead be after something that offers complete privacy where you can make as much noise as you want and know you're not going to annoy the neighbours! Try and think about each member of the group to think what will work best for everyone. After all, whilst you may prefer the idyllic rural location miles from anywhere, any teenagers might prefer the opportunity to be able to enjoy some independence and head out for an afternoon gelato without the parents in tow!
What amenities do you want your villa in Italy to offer? Do you need your own private pool or are you happy to use the local beaches? Do you want any specific activities on site to keep you entertained whether that's a table tennis table or an entertainment system indoors? Is air conditioning a must? Make a list of 'nice to have' things that you're prepared to compromise on with your Italy villa whilst at the same time creating a list of deal-breakers that you just can't do without.
Are you planning to take any four legged friends? For many, your dogs are as much a part of the family as anyone so if you're wanting to take your pets with you, make sure you find a villa rental in Italy that is pet friendly.
What are you planning to do during your Italy villa holiday? Some people are happy to lie by the pool all day whereas others get itchy feet and need to be out and about. Find out what there is to see and do in the local area and make sure there is plenty to keep you entertained.
So now that you've compiled your check list, here are three of our favourite villas in Italy perfect for larger groups of family and friends.
Villa Marche, Le Marche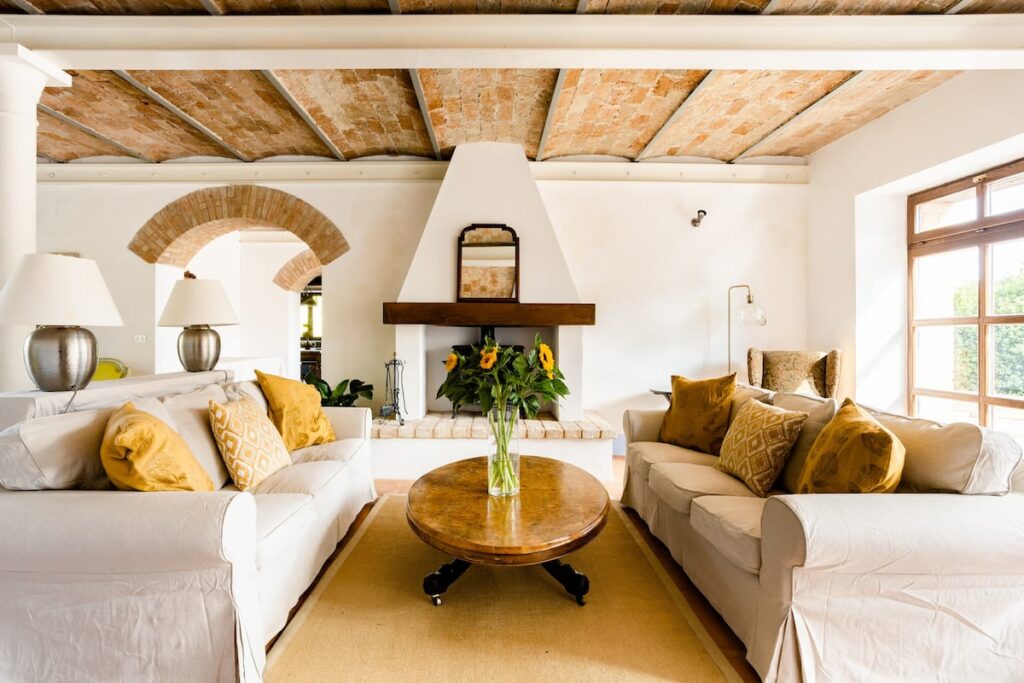 Sleeping up to 15 guests, this Italy villa is perfect for your next family reunion. We absolutely love the spacious open plan living and dining area, which is perfect for sociable get-togethers whilst preparing the evening meal. We also love the stylish living room with it's large comfortable sofas which is ideal for long chats. And, for those staying in the warm Spring and Summer months, the outside entertaining space if just as welcoming, with long wooden tables arranged under a charming terrace.
Villa Ermelinda, Italian Lakes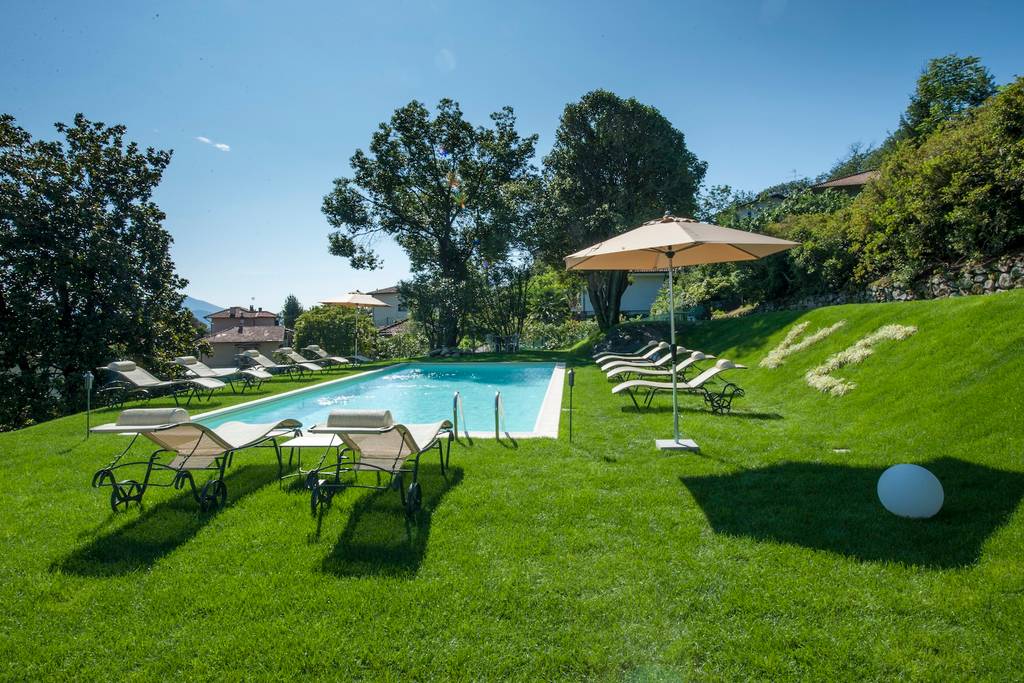 This Italy villa is immaculately presented and superbly equipped making it perfect for family reunions. As well as a private pool, you have your very own private wellness area and gym on site along with plenty of entertainment for the whole family including table football, table tennis and even a basketball area. Why not make the most of each other's company by hiring a private chef to cook up some delicious meals during your stay?
Villa Laura, Tuscany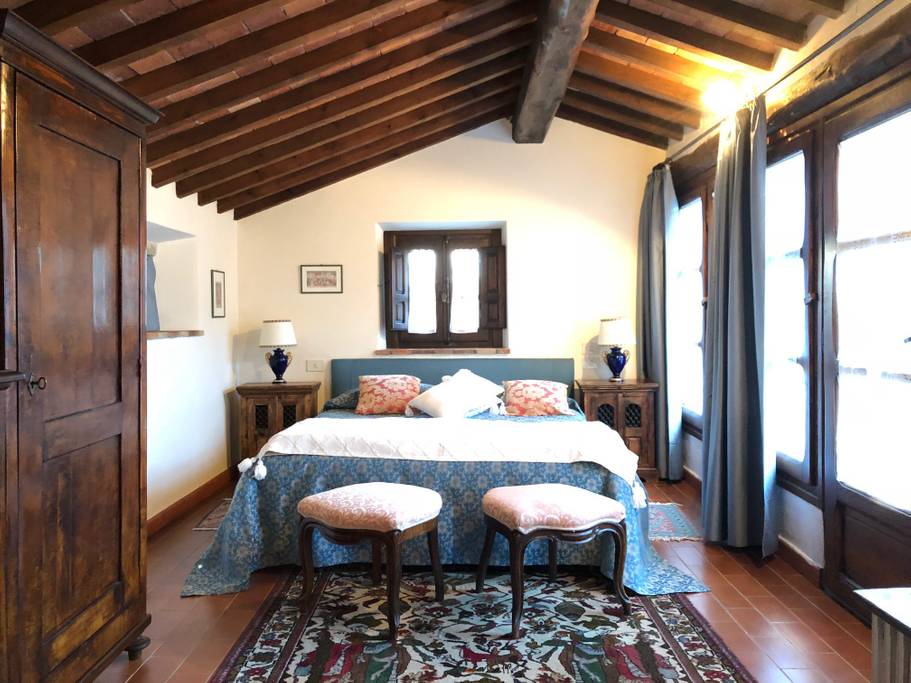 For larger groups and family reunions, this Italy villa definitely ticks all the boxes! The main villa can sleep up to 12 guests but if it's a case of 'the more the merrier' then there is also the option to rent additional apartments within the grounds to accommodate up to 20 guests in total. This works brilliantly for family reunions, giving people some privacy whilst still being part of a larger group. So if grandparents are rather partial to a lie in or prefer an early night whilst the youngsters prefer to stay up talking into the early hours, they can escape to their own private space within the grounds.
Discover the full range of Italy villas available from Italy villa rental specialists, Bookings For You, at our website.