For those looking for a villa with style that can comfortably accommodate large groups, searching for a suitable property can be difficult. So, we've done the hard work for you — below is a handpicked selection of properties that cater for fourteen guests or more.
Sleeps 14
Villa Collina
This truly stunning 7 bedroom villa dates from the 18th Century — although the property has medieval foundations.
Perfect for: Exploring the cities and towns of Italy; Florence is just 35km away, Arezzo and San Gimignano are 70kms and Pisa and Lucca are 90kms.
Casa Singerna 
This 300 year old six bedroom farmhouse is idyllically situated in the Tuscan countryside, surrounded by lake views and mountain vistas.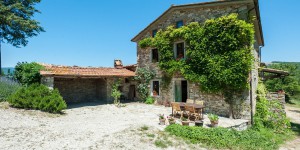 Perfect for: Family holidays — the bedrooms are well equipped for family sleepovers with bunkbeds for little ones, and the property has plenty of grounds for young adventurers to explore.
Sleeps 16
Palazzo di Piero 
This unique property dates back to the 16th Century, and has been in the current owner's family for over two hundred years.
Perfect for: Special occasions and celebrations; the castle can host weddings and other special events — there are numerous cottages within the estate, able to accommodate 58 guests.
Il Mulinaccio
This traditional 5 bedroom villa has gorgeous grounds and large private swimming pool. The property is well-equipped, and has an accompanying apartment within a converted barn.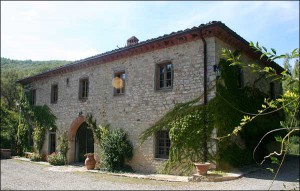 Perfect for: Those who like to be looked after; the owners live nearby and welcome all guests with an antipasto platter and glass of prosecco. They are available for catering and general holiday advice — please ask us for more information.
Sleeps 19
Villa Oliveta 
This villa is a beautiful 5 bedroom villa, renovated and restored to it's former glory. Alongside three apartments, it can sleep up to 19 guests — there're are two studio apartments, and a two bedroom apartment too.
Perfect for: Exploring the local area; guests can enjoy wine tasting and vineyard tours, and a trip to olive groves and olive oil sampling.
Sleeps 20
Villa Le Tornaie
Dating back to 1899, the is a large 8 bedroom villa which can accommodate up to 20 guests. The location is quiet and peaceful, the villa set amongst vineyards and ancient woodlands.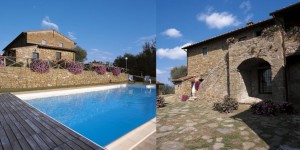 Perfect for: A relaxing break with family and friends. There's plenty of space for everyone without feeling overcrowded. The property comes with a wellness area, including gym, sauna, turkish bath and whirlpool.