For those looking for a villa with style that can comfortably accommodate large groups, searching for a suitable property can be difficult. So, we've done the hard work for you — below is a handpicked selection of properties that cater for fourteen guests or more.
This unique property dates back to the 18th Century, and has been in the current owner's family for over two hundred years. It is filled with incredible historic furnishings and artworks including beautiful frescoes, trompe l'oeuil paintings. It's also home to what the owners claim is the largest sit-in fireplace in Tuscany.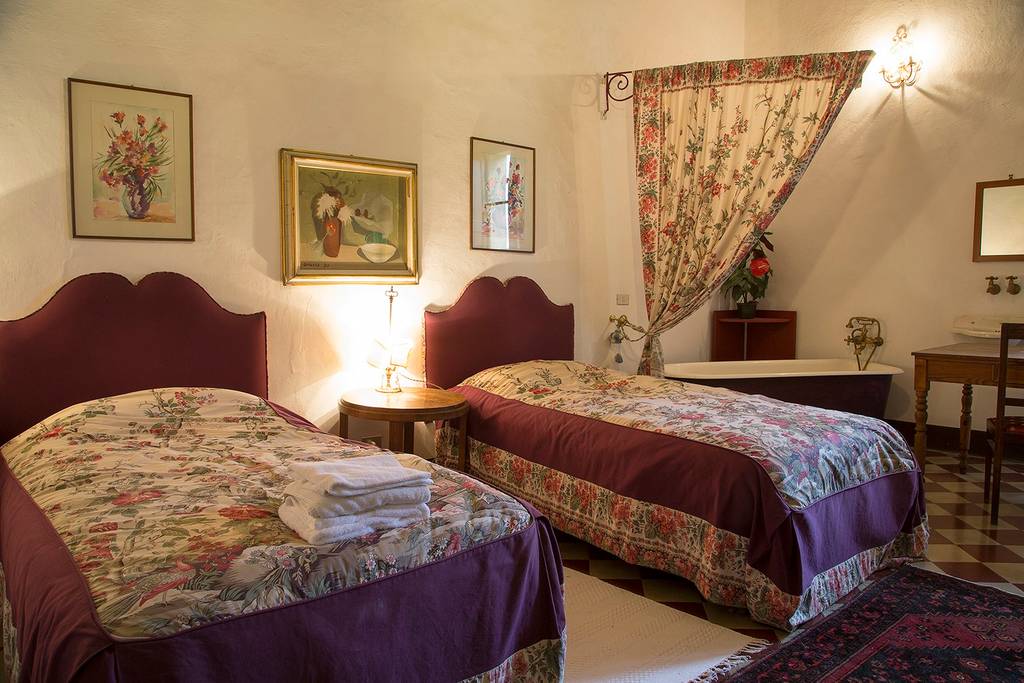 Perfect for: Those that have a love and appreciation for historic buildings, special occasions and celebrations; the castle can host weddings and other special events.
Sleeps: Up to 20 guests
This traditional 7 bedroom villa occupies a stunning spot and boasts a large private gated swimming pool. The property is well-equipped, and the set up works well for two families travelling together.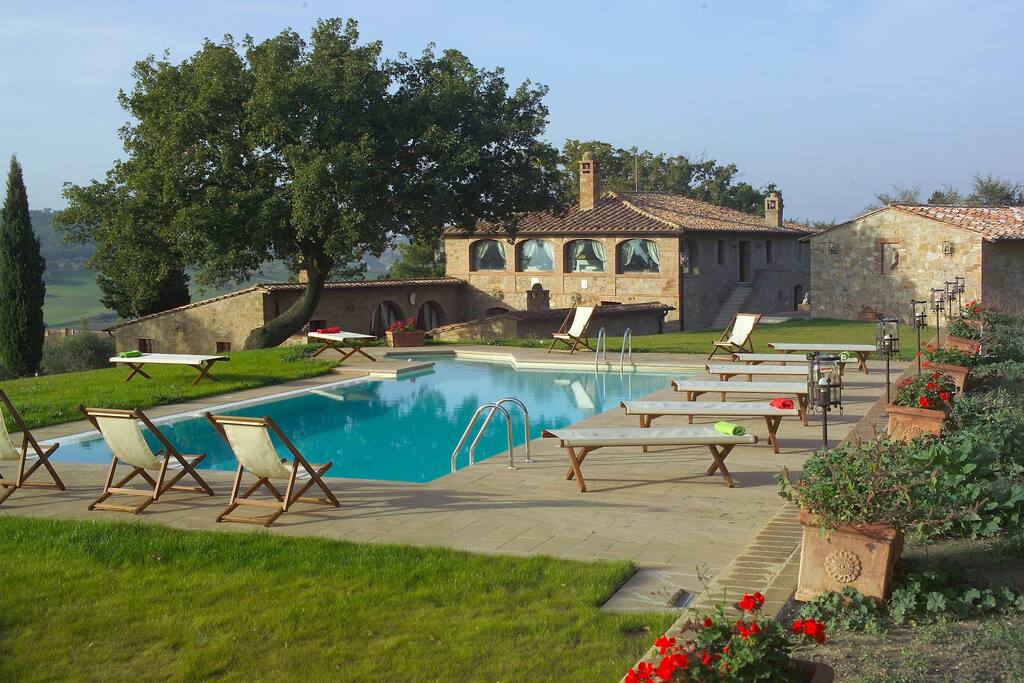 Perfect for: Those who like to be looked after; the owners live nearby and are available for catering and general holiday advice. It's also great for keen cooks who are looking to enjoy cookery classes at the villa.
Sleeps: Up to 14 guests
This villa is a beautiful 5 bedroom villa, renovated and restored to it's former glory. Alongside three apartments, it can sleep up to 19 guests — there are two studio apartments and a two bedroom apartment too.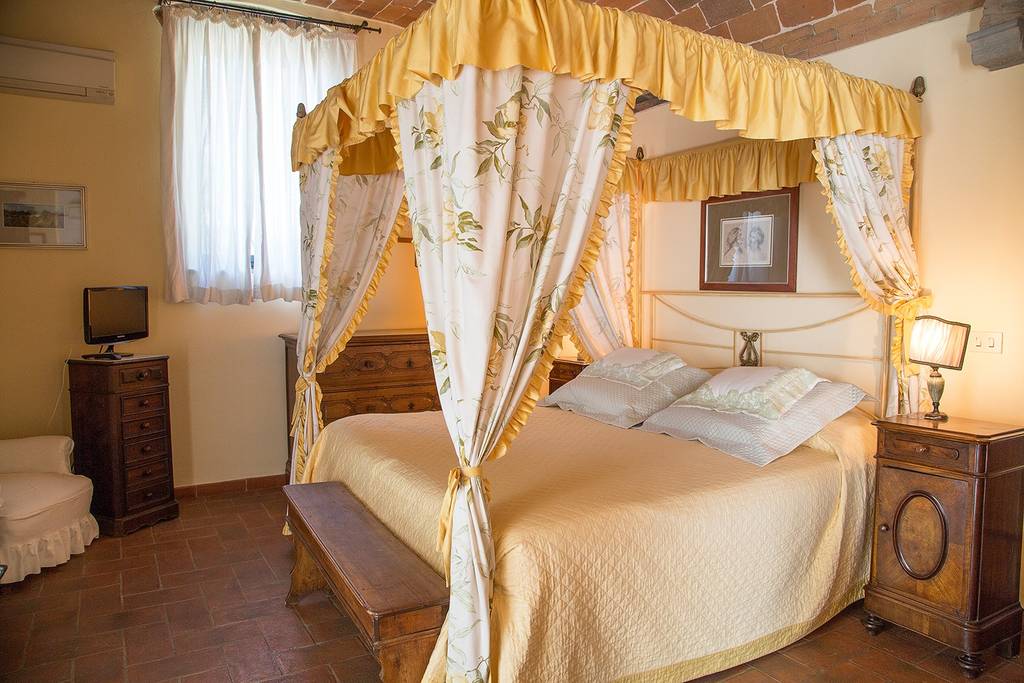 Perfect for: Exploring the local area; guests can enjoy wine tasting and vineyard tours, and a trip to olive groves and olive oil sampling.
Sleeps: Up to 19 guests
Dating back to 1899, the is a large 8 bedroom villa which can accommodate up to 14 guests. The location is quiet and peaceful, the villa set amongst vineyards and ancient woodlands.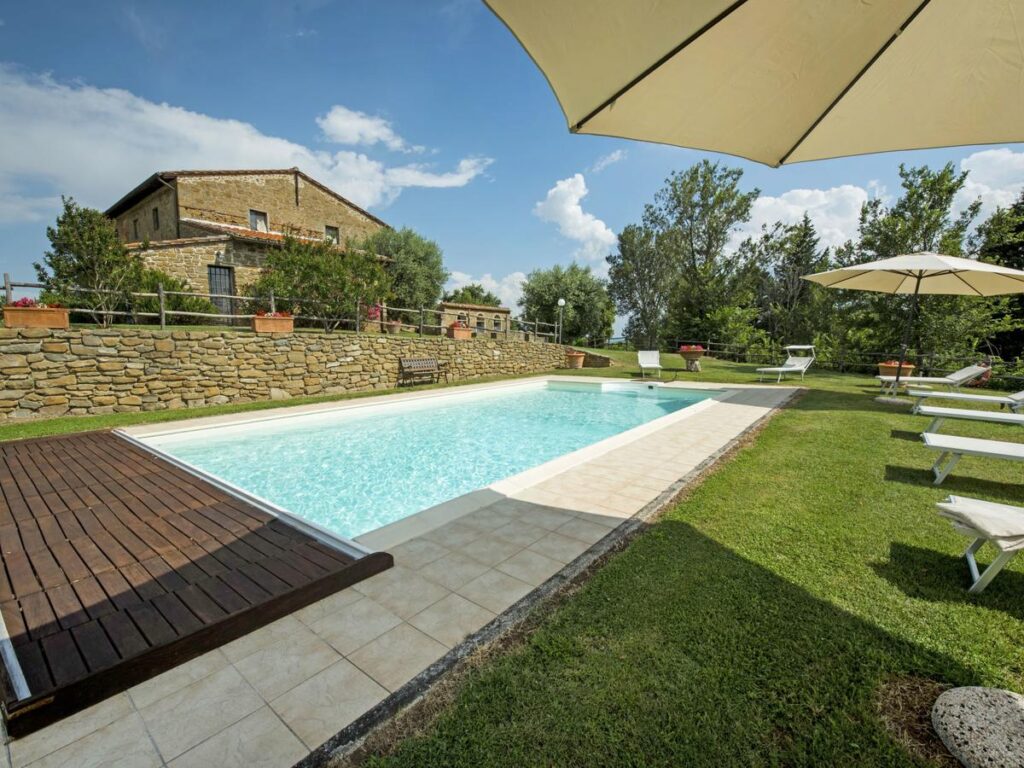 Perfect for: A relaxing break with family and friends. There's plenty of space for everyone without feeling overcrowded. The property comes with a wellness area, including gym, sauna, turkish bath and whirlpool.
Sleeps: Up to 14 guests
A stunning Tuscany villa near Volterra. Not only does it boast its own private pool but it also has an indoor spa area. Outside, the setting is idyllic surrounded by the Volterra hills.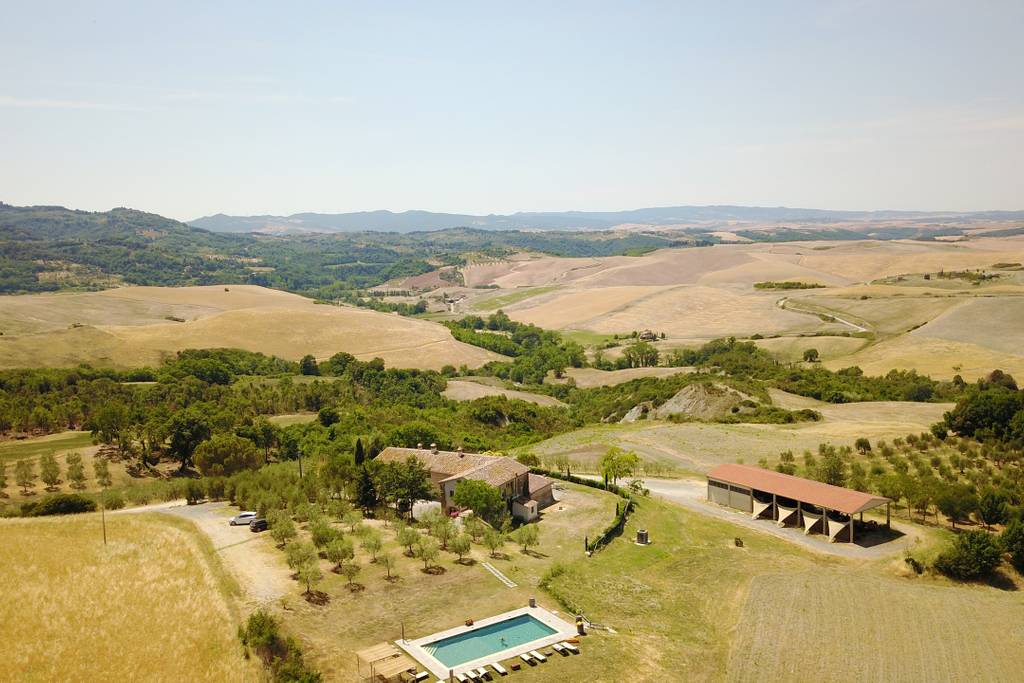 Perfect for: Weddings and celebrations; the owners just happen to own the most incredible catering company that organises special events whilst their parents own the best cake shop in Tuscany. For foodies, this place is a MUST!
Sleeps: Up top 20 guests
A beautiful, authentic and traditional Tuscany villa within walking distance of the walled city of Anghiari.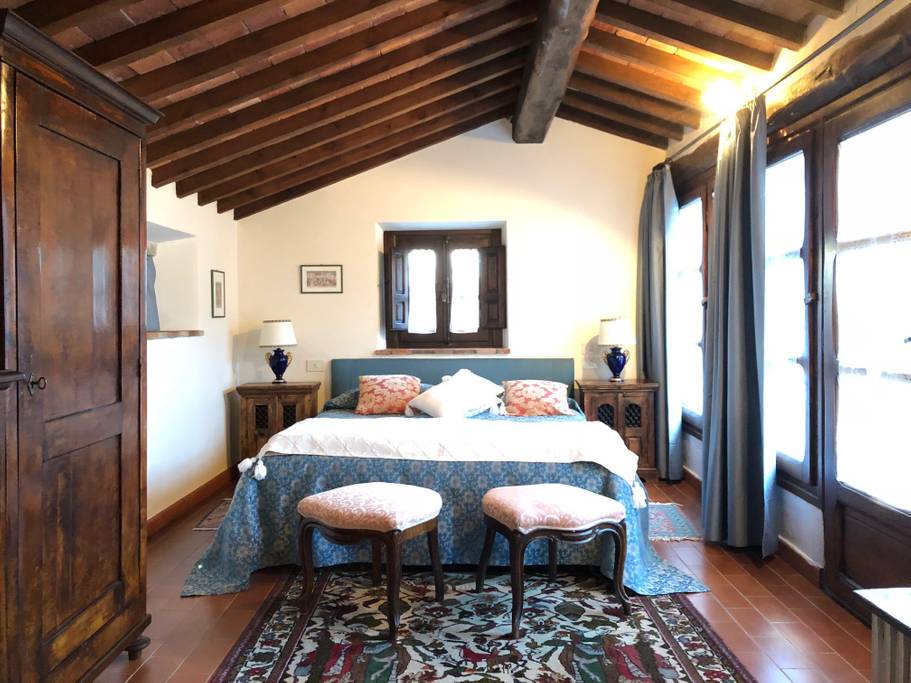 Perfect for: Large groups and those marking a special occasion as well as those who like to be looked after; the owner lives on site and, whilst you'll never see her unless you need her, she's always on hand should you want someone to book you a table, organise breakfast or arrange an excursion. In other words, she will make sure you're able to relax whilst she does the hard work!
Sleeps: Up to 20 guests