Arona is one of our favourite towns that nestles on the banks of Lake Maggiore. With its long lakeside promenade, idyllic squares and charming streets, it's well worth a visit. It's also easy to get to with good transport links both by rail and boat.
Arona's roots date back to Roman times but came to real prominence in the Middle Ages when it became the principal seat of the powerful Borromeo family and the home of Charles Borromeo, a cardinal who founded several seminaries and put in place a number of reforms during the counter reformation.
Here's our top 10 things to see and do in Arona.
1. Climb one of the largest statues in the world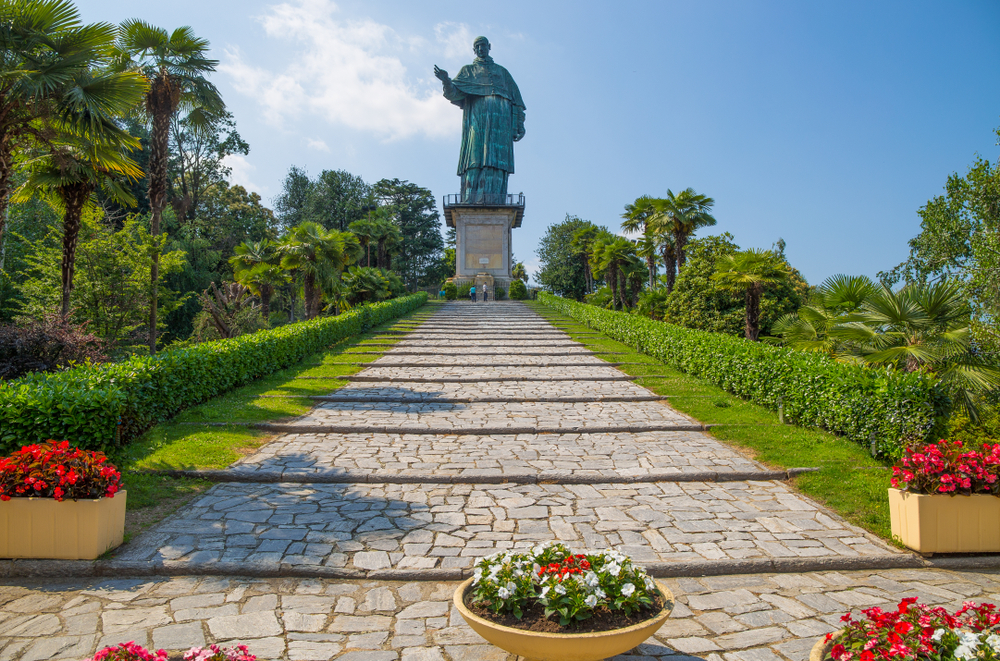 Do not miss one of the largest statues in the world located in Arona: The Colossus of St. Carlo Borromeo. In fact, until the Statue of Liberty was built in New York, it was the tallest statue in the world. Made of copper, it represents Charles Borromeo, the former Archbishop of Milan. Taking 84 years to build, it towers over 35 metres tall. It is absolutely amazing – in a nut shell it is a giant priest 23.5 metres high which stands on top of a 11.5 metre high granite pedestal – and you can climb the narrow stairs and ladders up into his head to peer through his eyes and ears to see some magical views. It's almost a spiritual experience!
To reach the statue, take the path that leads from the Piazza del Popolo in the centre of Arona. As well as the statue, the hillside sanctuary is also home to three chapels.
2. Go shopping!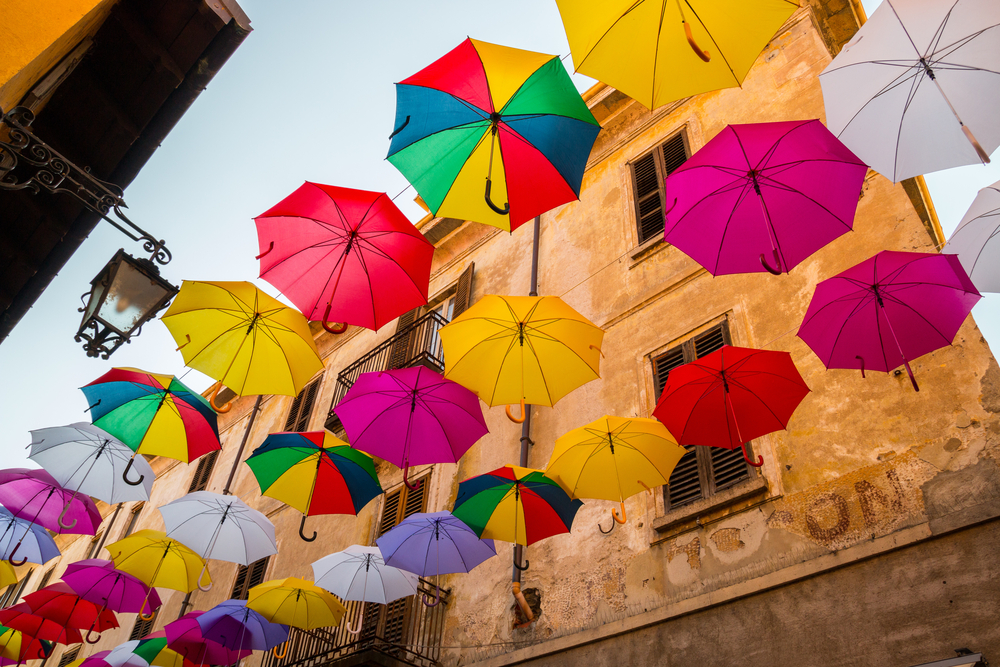 Under the cover of multi-coloured umbrellas suspended above you, take time to wander around Arona's shops and boutiques. There are plenty of lovely independent shops to tempt you to part with your cash! Or head to Arona on Tuesday and Friday mornings when you will find the town's weekly market.
3. Explore the ruins of the Rocca Borromeo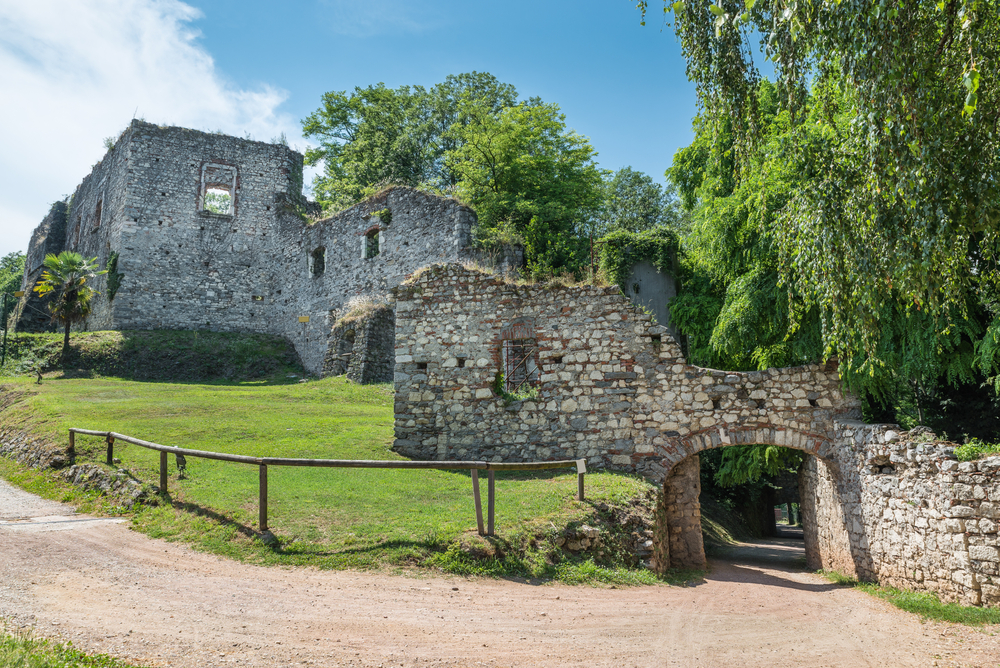 The Rocca is a military fortress that dates back to the 900s but which was reinforced in the 12th century to defend against the continued attacks by Frederick Barbarossa. In 1439, possession of the fortress moved to the Borromeo family who added a protective wall and a secret street. Unfortunately, the fortress was almost completely destroyed by Napoleon in 1800 but visitors today can still view the remains. The latter are set in a delightful park and also enjoy views of the lake.
The walk to the Rocca will take about 20 minutes from the lakeside but the views from the park and the fortress are well worth it.
4. Enjoy a passeggiata along the lakeside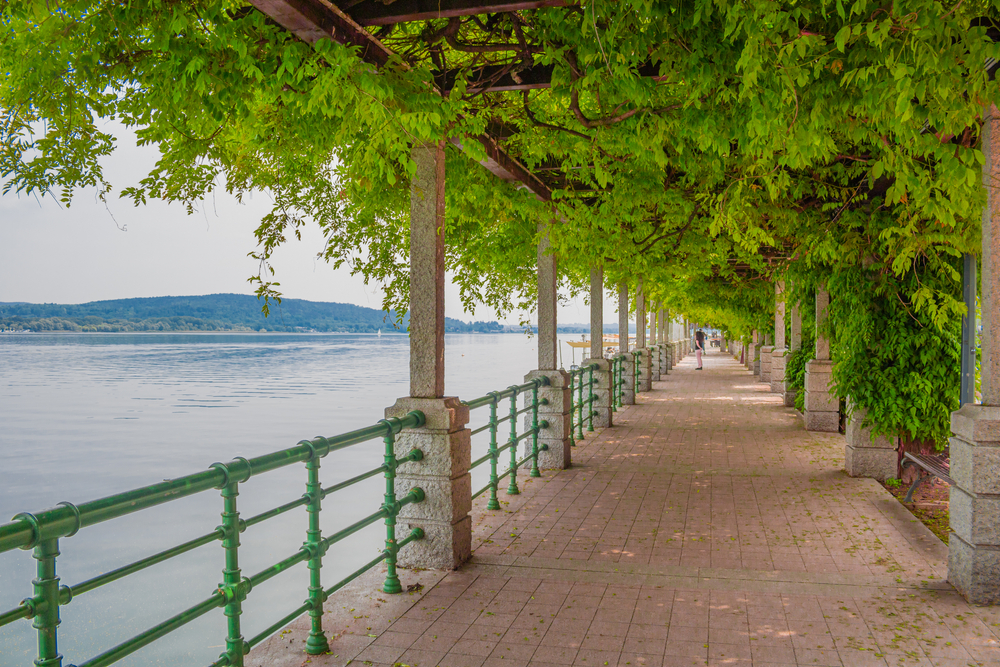 Arona has a very pretty lakeside promenade. Do as the locals do and enjoy an early evening passeggiata to take in the views across the lake towards the Rocca di Angera. You'll find Arona much quieter than its bustling and busier neighbour Stresa and you'll find plenty of benches where you can just sit back and relax.
5. Visit Arona's churches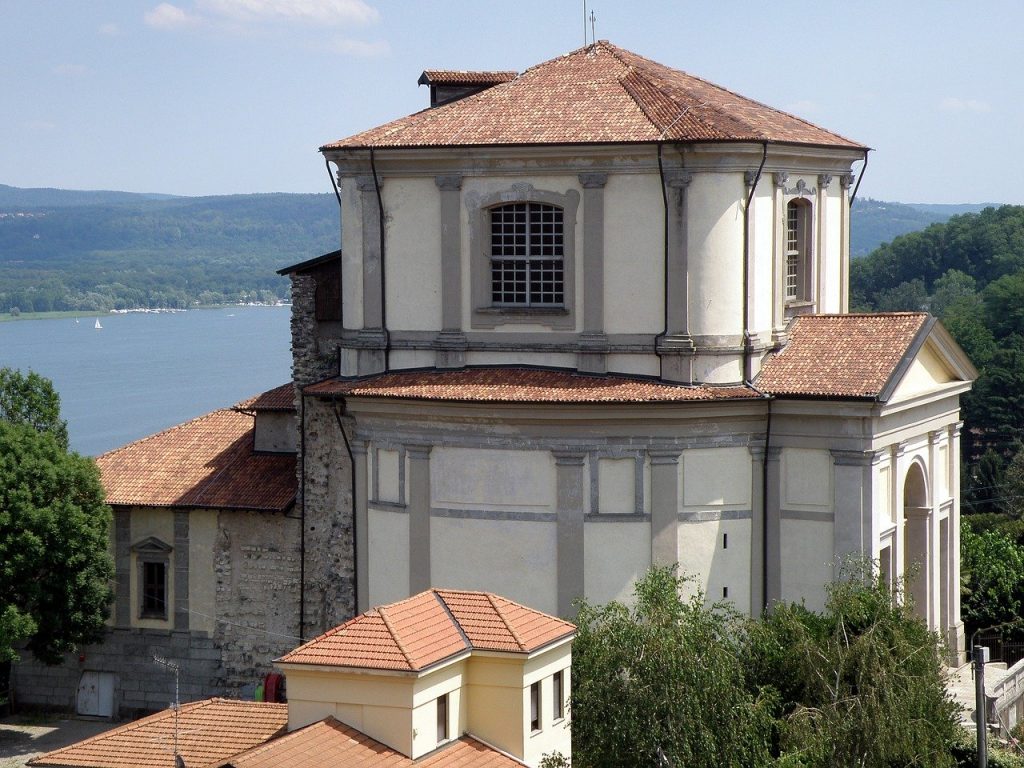 Arona has a number of lovely churches well worth a visit. These include the Chiesa di Santa Marta, the Collegiata della nativita di Maria Vergine, the Chiesa di San Carlo and the Chiesa dei S.S. Martiri. All contain some beautiful and valuable works of art and are worth a visit, even if just briefly.
6. Watch the fireworks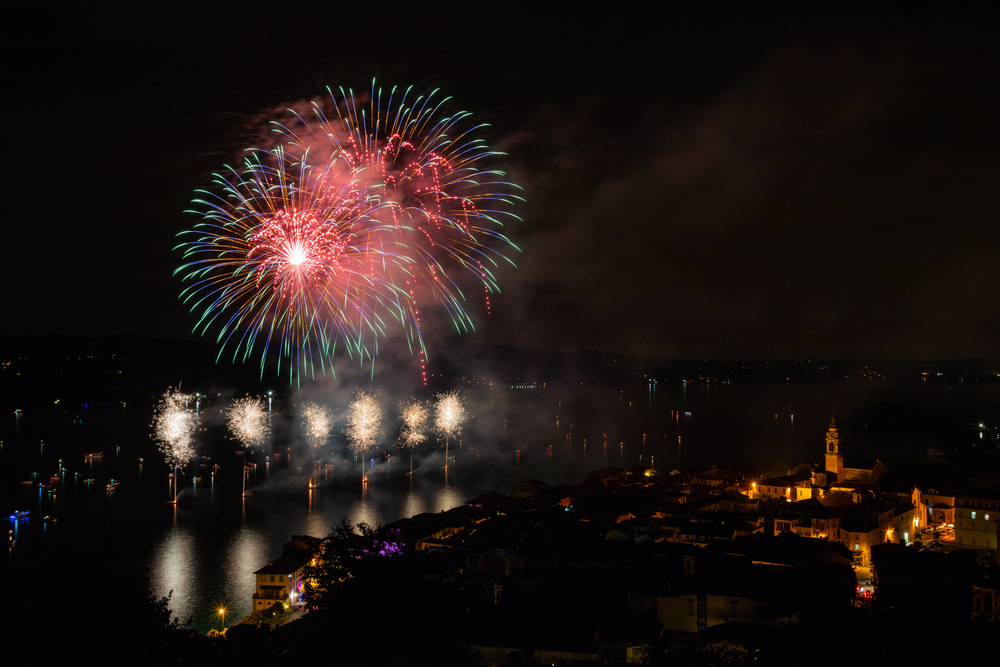 Every Summer, from late July to mid August, Lake Maggiore plays host to a season of firework displays. Arona always plays host to one of these events, with the firework explosions accompanied by music.
7. Visit a Museum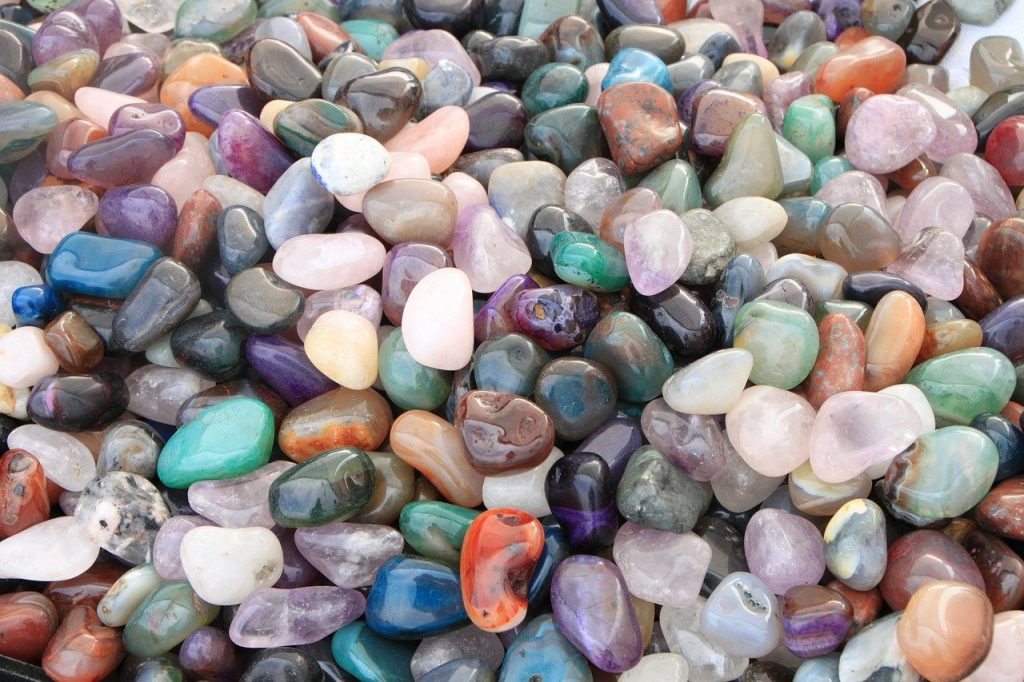 Visit Arona and you will come across a Mineralogy Museum, home to a number of displays of rocks, minerals and crystals. Founded in 1983, it is geared towards a younger audience interested in learning more about these various geological phenomena.
If you're more interested in history than geography, then head to Arona's Archeology Museum instead where you can learn about the area's history.
8. Marvel at Arona's villas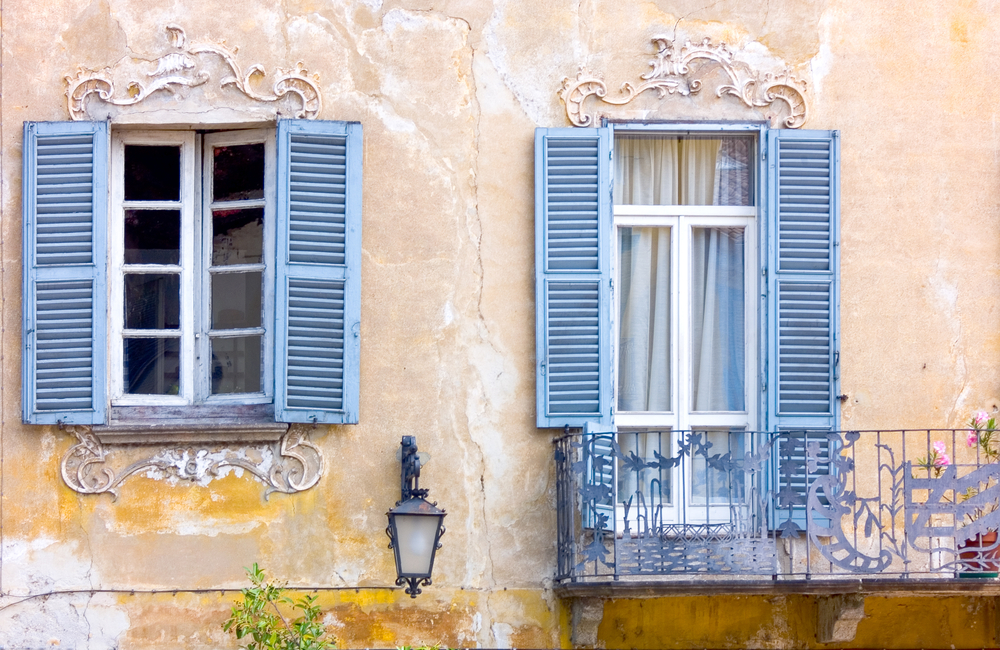 Arona is home to a number of beautiful mansions each surrounded by extensive gardens filled with brightly coloured flowers. These include Villa Ponti, built in the mid 18th century by Bartolomeo Pertossi but now used for art exhibitions and classical music concerts. Also in Arona is the extremely sumptuous Villa Cantoni, built near the ruins of the Rocca and surrounded by extensive gardens. And finally, there is Villa Zuccoli, still owned by the family of goldsmiths who purchased the property in 1870.
9. Head out on the lake in a boat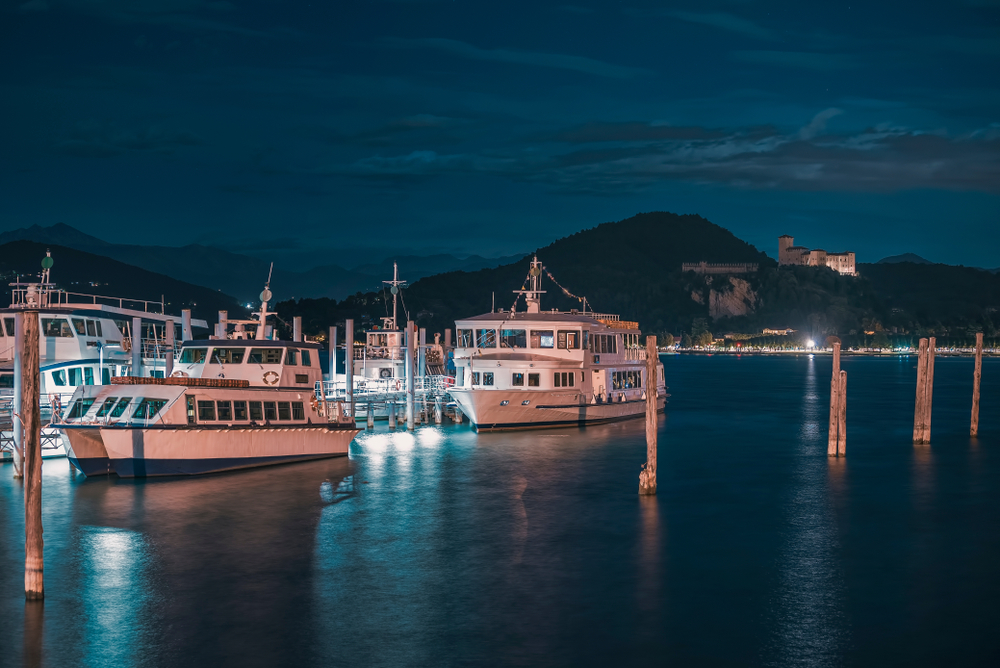 No trip to Arona would be complete without heading out on the lake. Buy a ticket and head out on one of the public boats that criss cross the lake all day long or hire a boat to enjoy a private cruise around the lake or even to enjoy a spot of fishing.
10. Enjoy an aperitivo in the Piazzo del Popolo
The Piazza del Popolo is Arona's main square and is the heart of the town. The Tuesday market used to be held here for centuries until it was recently moved to a new location. These days, the square is home to plenty of cafes and restaurants and no visit to Arona would be complete without enjoying a leisurely bite to eat or an aperitivo whilst marvelling at the stunning views.
If you fancy seeing Arona for yourself, then this apartment near Arona is the perfect base for your next stay in Arona. Or if you're needing something bigger, then this Lake Maggiore villa in situated in Meina, just five minutes drive from Arona.
This post was written in conjunction with Annette, a property manager and holiday itinerary planner currently living in Ispra, Lake Maggiore. If you would like Annette's help in planning a holiday in Italy, please do get in touch with us at Bookings For You.