Lesa is a lakeside town on Lake Maggiore, that is situated between the more well-known towns of Arona in one direction and Stresa in the other. It has a relaxed, tranquil feel to it and is a great base to stay for those looking to holiday in the Italian Lakes.
What to do in Lesa
One of the things we absolutely love about Lake Maggiore is the plethora of lidos on its shores and Lesa is no exception. If you're visiting Lesa in the Summer months, then you have to visit at least one of Lesa's three beaches. We are rather fond of the small triangular beach just 10 minutes walk from the centre of town. Otherwise, there is Lesa's Castellaccio beach which is a tiny, rocky beach but, be warned, it can be slightly painful underfoot! Or, Lesa's Erno beach is the largest of the beaches and is also the most well organised with a number of on site amenities. The last few years have seen considerable investment being made in this beach and a substantial amount of artificial sand has been brought in to create a welcoming, popular family-friendly beach with plenty of parasols, sun beds and other facilities to enjoy. It's also where you'll find a livelier, younger crowd at night.
Alternatively, if you prefer swimming in a pool rather than a lake, then head to the lido at Lesa. The lido here is part of a larger sporting complex that can also boast tennis courts and a gym so it's perfect for those interested in fitness. The pool itself is a good size and has the added bonus of both a spring board and high diving board. And, once you've finished your daily exercise, you can replenish your energy supplies in the on site restaurant!
There are plenty of other things to see in Lesa. Lesa has attracted rich and wealthy families to its shores for centuries and, as a result, Lesa is now home to a number of impressive villas and palazzi and their equally impressive gardens. In fact, it remains a getaway for the rich and famous. Villa Campari (built by the family that founded the famous Campari liqueur) is one of several properties owned by former prime minister Silvio Berlusconi for example.
Villas well worth discovering during your stay in Lesa include Villa Cavallini, which was bequeathed to the town of Lesa by Senator Cavallini, and Villa Stampa. In the early 19th century, the latter was home to the famous Italian author and writer Alessandro Manzoni, whose novel The Betrothed (I Promessi Sposi) is widely regarded as a masterpiece of world literature. These days, the villa is home to a bank as well as a museum dedicated to Manzoni. Here you'll find a number of documents and possessions belonging to the famous writer. Also of note is late 19th century Villa Correnti, Castello Florio and Villa Savio-Sozzani-Tavella, now home to a rather upmarket restaurant.
Lesa's two castles are the lakeside Castellaccio (also called the Nuns' Castle), originally built as a customs house and partially destroyed by flooding and the ruins of the old castle in the centre of Lesa.
As well as old villas and castles, Lesa also has a number of notable religious buildings worth seeing. These include the 12th century churches of San Sebastiano and San Giorgio as well as the Church of San Martino, Lesa's patron saint.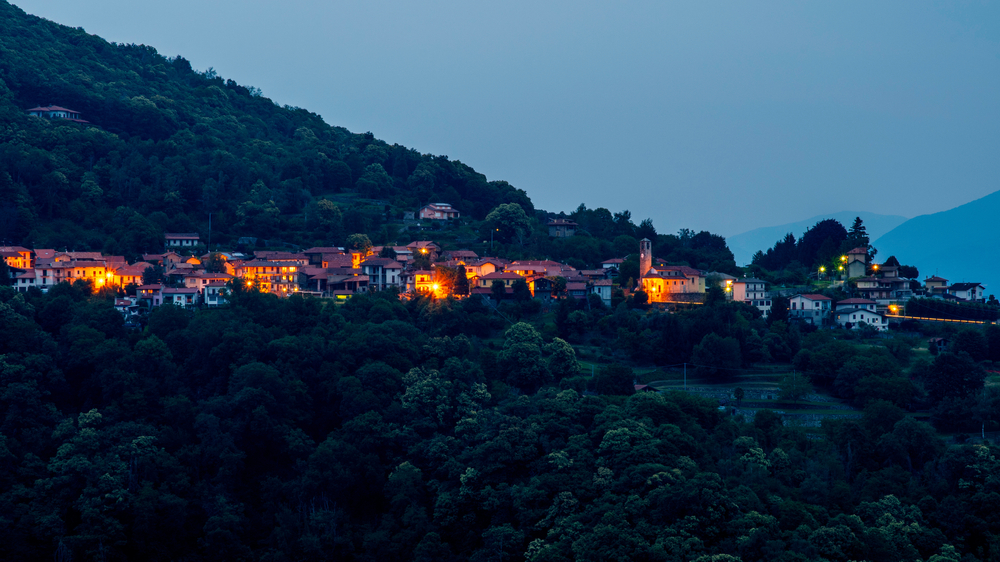 And don't miss the opportunity to leave Lesa's lakeside and to walk into the hills behind the town. Lesa has a number of smaller hillside hamlets well worth exploring including Solcio, Villa lesa, Comnago and Calogna, all connected by a series of paths and trails.
And, of course, Lesa's location makes it extremely convenient to explore all the other Lake Maggiore towns and villages.
Events in Lesa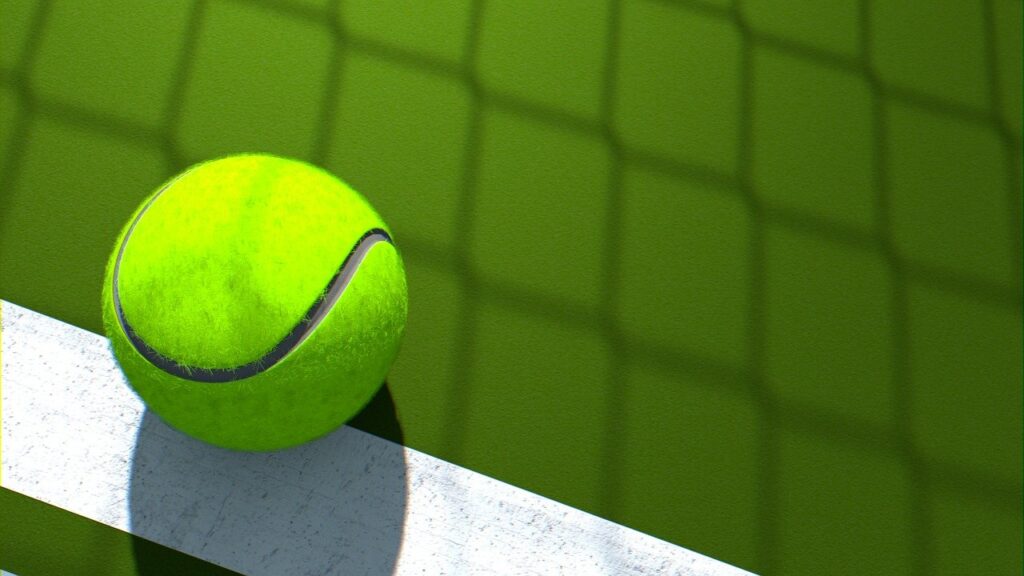 In 2021, Lesa played host to a international tennis tournament and there are plans that this will become an annual event. Held at Sporting Tennis Lesa, the brains behind the event are those of Gregorio Marenzi who is looking to return the club to the glory days of the 1950s and 1960s. The club is rather prestigious, set within grounds of nearly 4 acres and the event is already attracting players from all over the world to compete in the Lesa Cup for a prize pot of 25,000 USD.
Another annual event is Lakescapes which brings theatrical events to towns around Lake Maggiore, including Lesa. For details of performances, please refer to the Accademia dei Folli website.
Where to eat in Lesa
Borgo Dan Giovanni – This is a popular restaurant with the locals and serves excellent pizzas and boasts a good general menu.
Il Rapanello – This restaurant serves only fish and seafood. The owner is very happy to make suggestions both for food and the wine and some English is spoken by the Summer staff.
Battipalo – A more upmarket restaurant with seating right by the lake and an English speaking owner.
Where to stay in Lesa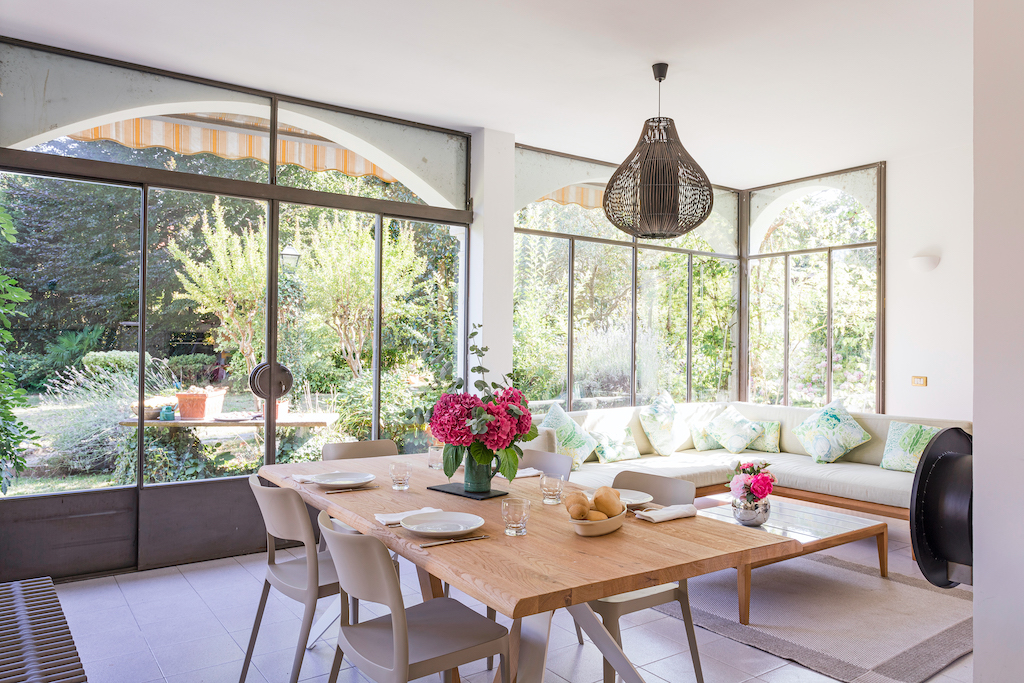 Lesa villas don't get much better than the aptly named Villa Lesa. This 2 bedroom villa in Lesa can comfortably sleep up to 4 guests and is set in beautiful, mature gardens all within walking distance of the heart of the town, its plethora of shops and restaurants and its beaches.
Alternatively, to experience life as a local, opt for the charming Apartment Manzoni, a real oasis in the heart of Lesa's historic cobbled streets. This recently renovated 2 bedroom Lesa apartment can sleep up to 5 guests and is truly in the heart of Lesa, sharing the street with a 17th century folly, town hall and a romantic botega.
Or, last but definitely not least, how about this larger 3 bedroom Lesa apartment. Whilst it may not be within walking distance of Lesa's restaurants and beaches, the incredible lake views and infinity swimming pool more than makes up for this!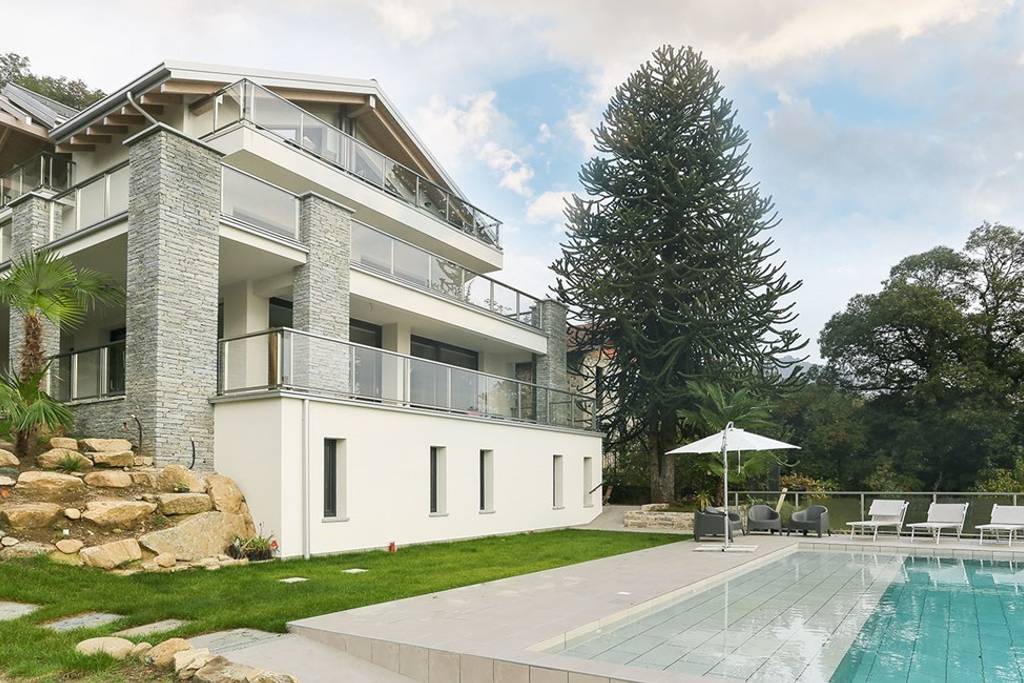 Alternatively, if you're looking for a hotel in Lesa, then check out Expedia for a great range of Lesa hotels at great rates.
How to travel to Lesa
By plane: The nearest airport is Milan Malpensa airport (MXP). From here you'll need to either take a taxi or a bus or hire a car. This journey will take around 50 minutes. Alternatively, you can also fly into Milan Bergamo or Milan Linate. The journeys from these airports is between 75 and 90 minutes by car.
By train: Lesa is about 90 minutes from central Milan by train. It is situated on the Milan-Domodossola line.
By car: It is easy to get to Lesa by car. Take the A8 motorway and leave at the A26 to head towards Gravellona Toce. Exit at Arona and take the SS33 in the directions of Stresa or, alternatively, exit at Baveno and follow the lake road in the direction of Stresa-Arona.
By bus: You can catch a bus from Lampugnano underground station in central Milan. Or, if flying into Milan Malpensa airport, we recommend you take the Alibus shuttle. This journey will take approximately 50 minutes from Milan Malpensa terminal 1 to Lesa but tickets must be pre-booked.
By taxi: A taxi from Milan Malpensa to Lesa will cost around 100 euros.
By boat: If you're staying elsewhere on Lake Maggiore, then Lesa does have a ferry terminal allowing you to use the Lake Maggiore boat network.
If you're working out how best to get to Lesa, try out Omio. This is a really helpful travel website, which is aimed at simplifying the journey planning process. You can browse options to travel by air, train or bus. Just enter your dates, departure and arrival destinations and it will allow you to compare the different options as well as to book tickets.
Check out all the Italian Lakes villas and apartment rentals available from award-winning Italy villa specialists, Bookings For You.