Piedmont is a region in Northern Italy, best known for its fabulous wines and Autumn truffles, beautiful mountains with plenty of wonderful ski resorts and a climate generally hot in the Summer and cold in the Winter. The region has many lakes nestled between its mountains and valleys, the most famous of which is Lake Maggiore. The lake has a vast area measuring 212 km². 80% of the lake sits between Piedmont and Lombardy whilst the remaining 20% is located in Switzerland, giving Lake Maggiore an absolutely fascinating vantage point, offering visitors an incredible diversity with a mix of culture, gastronomic cuisines and dazzling scenery!
For those looking to learn more about the part of Lake Maggiore that falls within the Piedmont region, property manager Annette reveals what she has learned about the region since moving there a couple of years ago.
Over to Annette to tell us more….
Firstly, an important thing to know is that VERBANIA is the name of the capital of this region, the province being that of Verbano-Cusio-Ossola (VCO). However, locals often call the area by the name Verbania, which to new comers (like myself last December) is pretty confusing! The region consists of many different towns namely Intra, Pallanza and Suna, along with smaller, lesser known towns and villages such as Antoliva, Bieno, Biganzolo, Cavandone, Fondotoce, Possaccio, Torchiedo, Trobaso, and Zoverallo.
It's an important area for provincial politics but more interestingly, it's famously known as the 'City of Gardens'.
Local transport in the area is very good. The Verbania-Pallanza link forms part of the Milan–Domodossola railway lines, whilst the ferry port situated in the heart of Intra offers convenient short trips to Laveno Mombello in Lombardy. The ferry service operates daily with foot and car access, sailing every twenty minutes, with the last ferry usually around 11.30 p.m.
So, what is there to see and do on in the Piedmont region of Lake Maggiore…?
The castles and villas of Lake Maggiore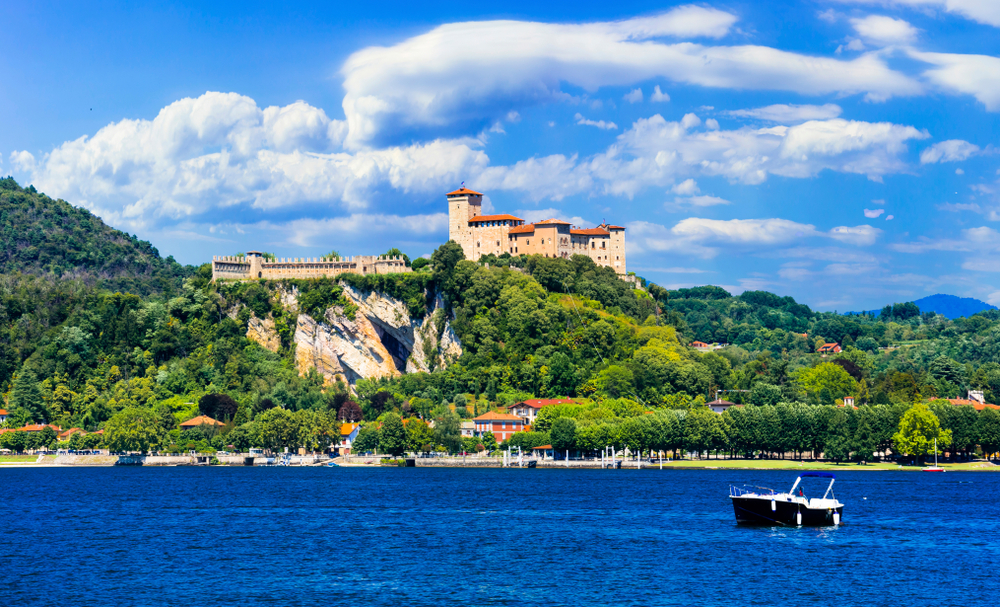 There are so many beautiful villas, fortresses and castles located around the lake and islands. These enrich the charm of the area whilst delving into its history and culture. The Castello Visconteo of Locarno, the Rocca of Arona and the Rocca Borromea Angera (housing an antique doll's museum), the Palazzo Borromeo on Isola Madre and Isola Bella, the eighteenth-century Villa Ponti in Arona and Villa Treves in Belgirate, are just some of the very interesting villas open to enjoy.
In addition, there is Villa Pallavicini with its zoological park and Villa Ducale (both located in Stresa), whilst Verbania is home to Villa Giulia and Villa Taranto and nearby Villa San Remigio. These are truly charismatic and offer much more than just beautiful gardens to stroll through.
To make sure that you're within easy reach of the castles and villas of Lake Maggiore, choose one of these perfectly positioned holiday rentals. This 3 bedroom apartment in Stresa is just minutes from Villa Pallavicini and Villa Treves whilst this 2 bedroom apartment in Stresa is a short walk from the boat stop where you can catch a boat to the palaces of the Borromean Islands.
Botanical gardens, parks and nature reserves of Lake Maggiore
Nature lovers in search of botanical gardens, absolutely must see Villa Taranto. It has more than a thousand plants and Alpinia and extends over 40,000 square metres. The Camelia Park in Locarno, Switzerland, should you decide to delve across the border (and we can recommend you do as it's such a pretty drive), is a natural beauty along with the National Park of Val Grande and the Natural Park of the Ticino Valley, the latter of which is a UNESCO biosphere reserve.
The islands of Lake Maggiore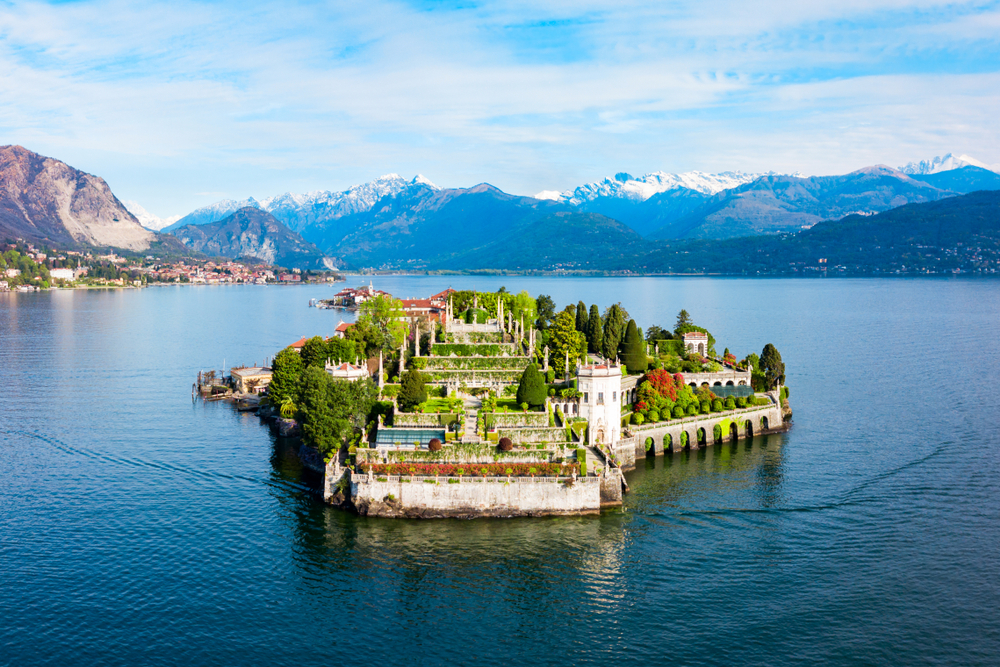 There are a total of 11 islands on Lake Maggiore, of which 8 are in Piedmont. These include the archipelago of the Borromean Islands including Isola Madre, Isola Bella and Isola dei Pescatori as well as the three islands that make up the Castles of Cannero, the island of La Malghera and the beautiful islet of St. Giovanni.
Find out more about all the islands of Lake Maggiore here. Or why not rent a villa overlooking the islands of Lake Maggiore? Villa Sereni is a stunning 3 bedroom villa in the Italian Lakes that has a wonderful view of the Cannero castles, whilst Casa Belva is a luxury Italian Lakes villa which boasts views over the Borromean islands.
Sport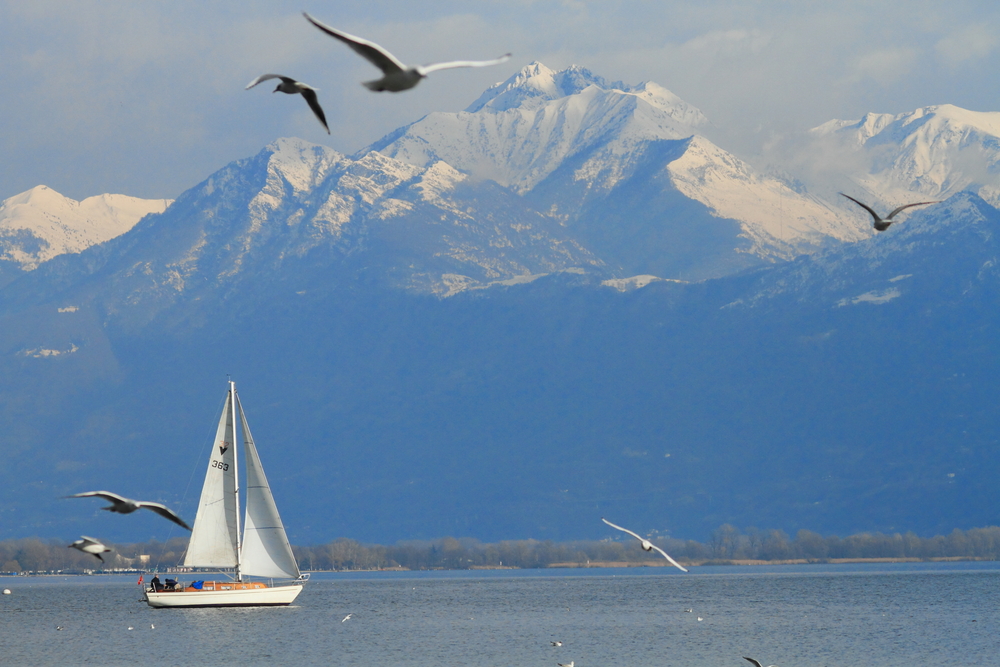 Lake Maggiore is a natural paradise for sports lovers. In the areas surrounding the lake you can practice sports such as hiking, biking, golf and horseback riding, immersed in natural landscapes of rare beauty. The lake waters are ideal for sailing, canoeing, yachting, water-skiing and scuba diving, with facilities on land offering various courses for athletes of all levels.
Many thanks to Annette for sharing with us the things she has discovered about this part of Lake Maggiore since moving to Ispra with her family.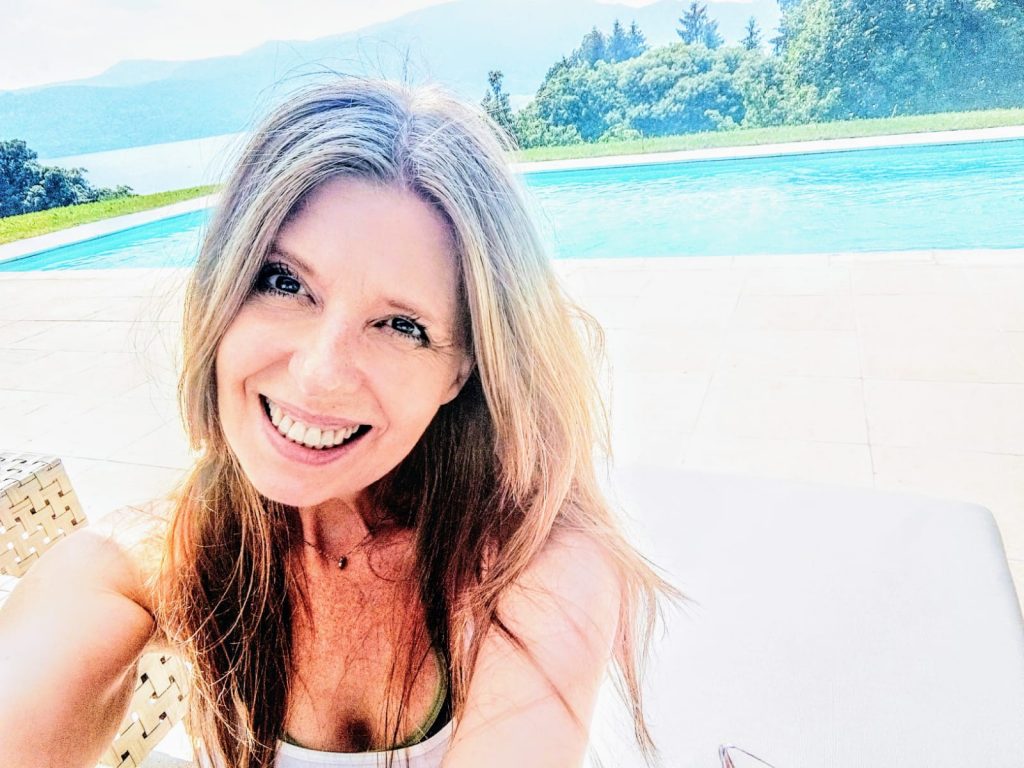 Annette has found this part of Italy the perfect base to pursue her many hobbies which include walking, art and writing, drawing inspiration from the landscape around her. Bookings For You are very proud to work with Annette on a number of the properties we work with in Northern Italy including this luxury Italian Lakes villa. It is really important to us to have a great team on the ground, providing help and support to our guests during their stay and Annette does a superb job in doing just this. She also loves helping guests ahead of their stay, providing bespoke itineraries for their trip, not just in the Italian Lakes but anywhere in Italy. If you'd like Annette's help in creating a bespoke itinerary for your next villa holiday in Italy, then do get in touch.