Tuscany has long been visited by admirers of art and architecture. Ever since the 18th century when it became an important stop-off point on the European Grand Tour, visitors have been attracted by its big cities – Florence, Pisa and Siena – as well as by its incredible countryside. Widely regarded as the birthplace of the Renaissance, one of the prime reasons people visit is to admire its cultural and artistic legacy. After all, many of the most famous Renaissance painters and sculptors were born here – Giotto, Botticelli, Michelangelo, Leonardo da Vinci and Brunelleschi – and their masterpieces can be seen in churches, museums and galleries throughout the region.
However, its artistic credentials arguably don't make it the ideal place for a family holiday. And yet, rest assured, if you're looking for a family-friendly villa holiday, Tuscany still manages to tick all the boxes! There is much more to Tuscany than its artworks and there is more than plenty for families to enjoy during their Tuscany villa holiday. No doubt, many families will simply be happy to relax by the pool at their Tuscany villa. But, if you're a family that prefers to be more active and enjoy some sightseeing during your Tuscany villa holiday, then here is our guide to the top 10 family activities to enjoy whilst on your Tuscany villa holiday.
1. Meet Pinocchio!
The story of Pinocchio – the puppet whose nose grew every time he told a lie – and his maker, Geppetto the carpenter, is a popular children's story the world over. The popular tale originated in Tuscany, the brainchild of Carlo Lorenzini who lived in Collodi.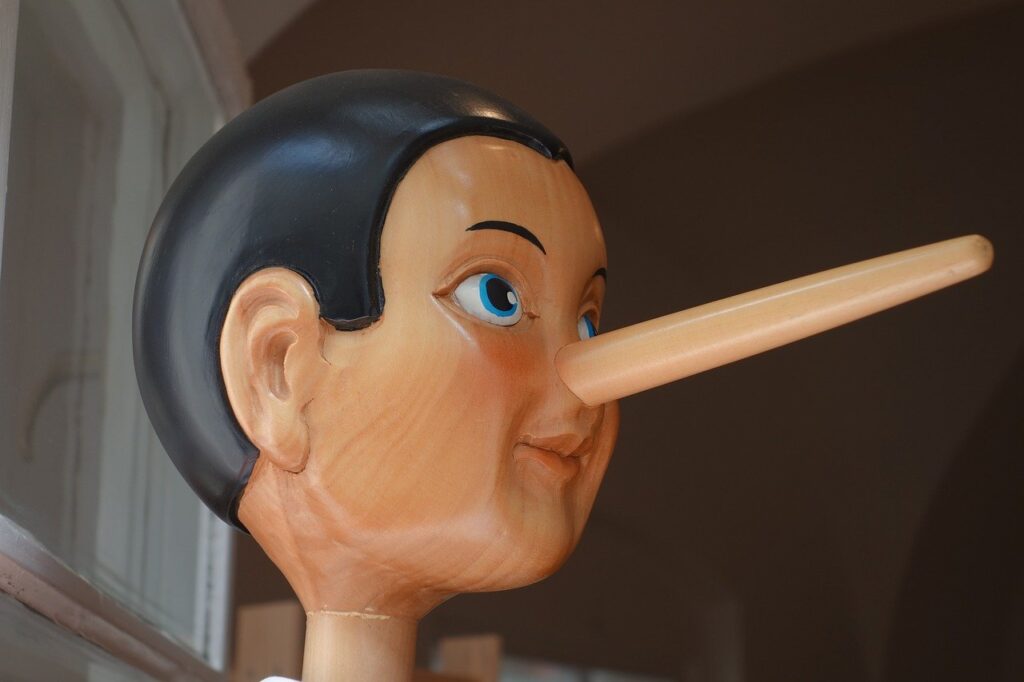 These days, the town is home to the world's tallest statue of Pinocchio along with a park that revolves around the puppet. It's a great day out for younger children who will have the opportunity to meet the characters from the book, enjoy some vintage rides, watch a puppet show or get stuck into some craft activities.
2. Head to the beach
Few people outside Italy think of Tuscany's beaches when it comes to booking their Tuscany villa holiday. But Tuscany's coastline stretches for 230 kilometres and is home to some of Italy's prettiest beaches, ranging from Forte dei Marmi and the Marina di Carrara in the north to the Maremma coastline and Porto Santo Stefano in the south. All Tuscany's beaches are renowned for their wonderfully clear waters. In fact, 19 of them received the coveted Blue Flag status in 2021 making them perfect for your family to enjoy on their Tuscany villa holiday.
3. Visit the Leaning Tower of Pisa
Whilst younger children may not thank you for visiting some of Tuscany's architectural monuments, Pisa's Leaning Tower seems to have a universal appeal amongst families. See if you can capture that obligatory photo of your youngsters propping up the tower or using it as the ice cream cone for their gelato! Definitely book skip the line tickets to the Leaning Tower in advance so you have the opportunity to climb the 300 steps to the top to admire the incredible views. From here, you will also be able to see the other buildings within the Campo dei Miracoli.
4. Enjoy a soak in the natural spa
If your children like the water, then there is nothing better than a visit to one of Tuscany's natural spas during your Tuscany villa holiday.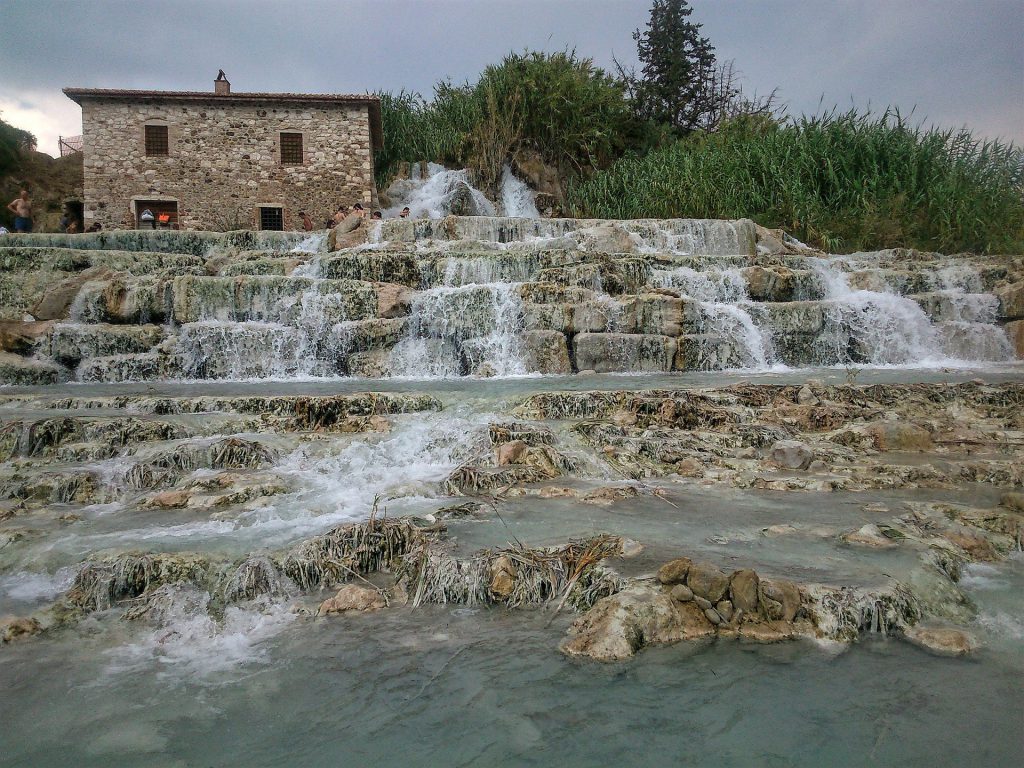 The most famous of these are the hot springs of Saturnia (Terme di Saturnia). Here, water comes out of the earth at an impressive 37 degrees centigrade and at a rate of 500 litres per second! There are a number of different pools and waterfalls to wallow in and children are welcomed. Do just be careful – this is a natural phenomenon and some surfaces may be slippery or uneven.
5. Enjoy a culinary experience
Tuscany, like anywhere in Italy, is renowned for its cuisine and we can highly recommend enjoying a culinary experience during your Tuscany villa holiday. A cookery class is the perfect family-friendly activity for all the family to enjoy on a Tuscany villa holiday.  Learn as a family how to make delicious freshly made pasta, pizza, gelato or even cheese. Or, if you want to be out and about enjoying the great outdoors, then opt for a culinary experience where you can head out with a truffle hunter and his dogs in search of truffles before enjoying these delights in a plate of fresh handmade pasta. Most classes like this are extremely hands on and interactive and then allow you to sit down, relax and enjoy the fruits of your labours.
6. Spend a day with the animals!
We think that Tuscany is home to one of Italy's best zoos. The zoo in Pistoia is home to more than 400 animals including giraffes, polar bears, lions, tigers and elephants. We appreciate that zoos aren't for everyone but, for those families who love animals, we can assure you that Pistoia zoo is absolutely passionate about conservation and education.
Alternatively, to see creatures in their native habitat on your Tuscany villa holiday, why not head to the sea for a dolphin and whale watching excursion? Unbeknownst to many, the waters around Tuscany's Versilia coastline are home to a school of bottlenose dolphins. It's also not unusual to see whales swimming off this coast. The CeTuS association are responsible for monitoring both and it's possible to head out on one of this group's catamarans to see them in their native habitat.
7. Shop for bargains!
This is definitely one of the family-friendly activities that will appeal to teens rather than younger children on your Tuscany villa holiday. Italy is the home of fashion and Tuscany is home to a number of famous fashion brands – Gucci, Ferragamo and Cavalli all originated in Florence. However, you don't have to have deep pockets to be able to afford Italian fashion in Tuscany. Instead, head to one of Tuscany's outlet malls such as The Mall. Here you will find high end brands at a fraction of the normal high street prices.
8. Take a stroll through the Tarot Garden
Tuscany's Tarot Garden (Il Giardino dei Tarocchi) is a garden like no other and children will love exploring its many pathways.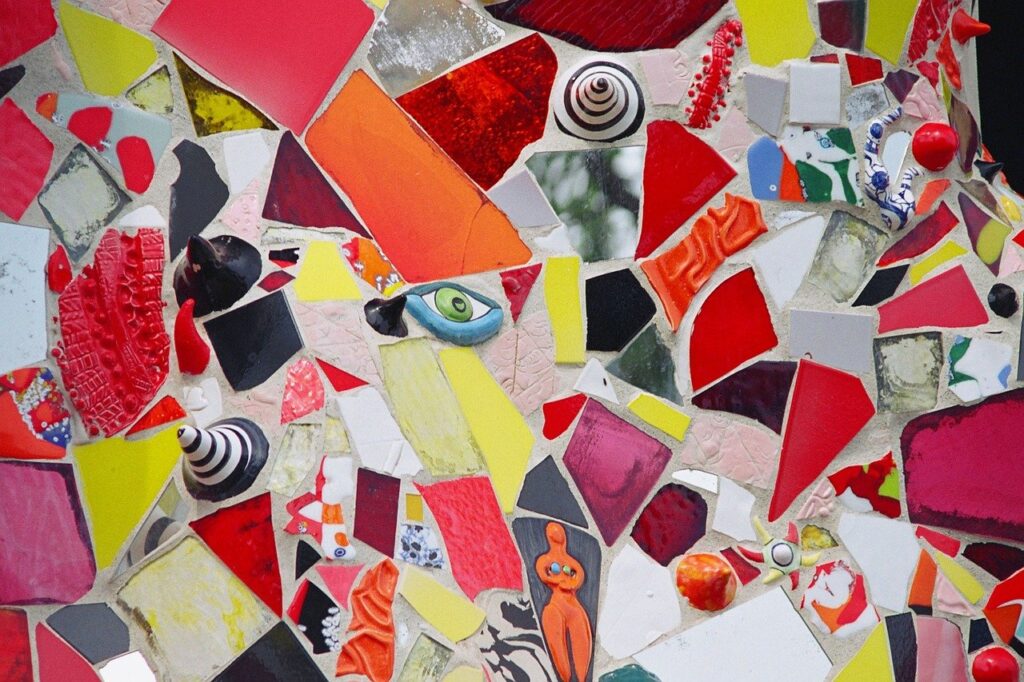 Best described as a sculptural garden crammed with modern art, the gardens are the creation of Niki de Saint Phalle. Inspired by his visit to Gaudi's Park Guell in Barcelona, he designed the garden's sculptures around tarot cards and the resulting space is bright, contemporary and very quirky.
9. Enjoy a day at the fair!
Tuscany can boast its own amusement park – Cavallino Matto – where you will find a plethora of rides to suit children of all ages. Or if you're needing to cool off from the Summer sun, why not opt for one of Tuscany's many water parks instead?
10. Discover Florence
We're the first to admit that large cities aren't always conducive to happy family holidays! However, we don't think any Tuscany villa holiday would be complete without exploring Florence. We think that Florence has plenty to keep everyone in the family entertained, whatever their age. Even some of the more 'grown up' attractions such as the Uffizi Gallery can be made family friendly by opting for a tailored family tour. Plus, there are plenty of green spaces you can discover in Florence to break up the sightseeing. Our favourite of these are the Boboli Gardens and the Rose Gardens. And, of course, children always seem to be able to explore more if there are regular breaks for gelato!
Tempted…? Then check out the Tuscany villas available from Bookings For You for your next Tuscany villa holiday.