This weekend should have marked the final of the 2020 Wimbledon Tennis Championships (assuming the British weather hadn't delayed play!) For obvious reasons, the tournament had to be cancelled this year but that doesn't mean you have to stop dreaming about being able to enjoy your very own tennis court whilst on holiday. Here's our top 5 villas in Italy with tennis courts for when you're able and happy to travel again.
Umbria villa with tennis court: Caidominici 8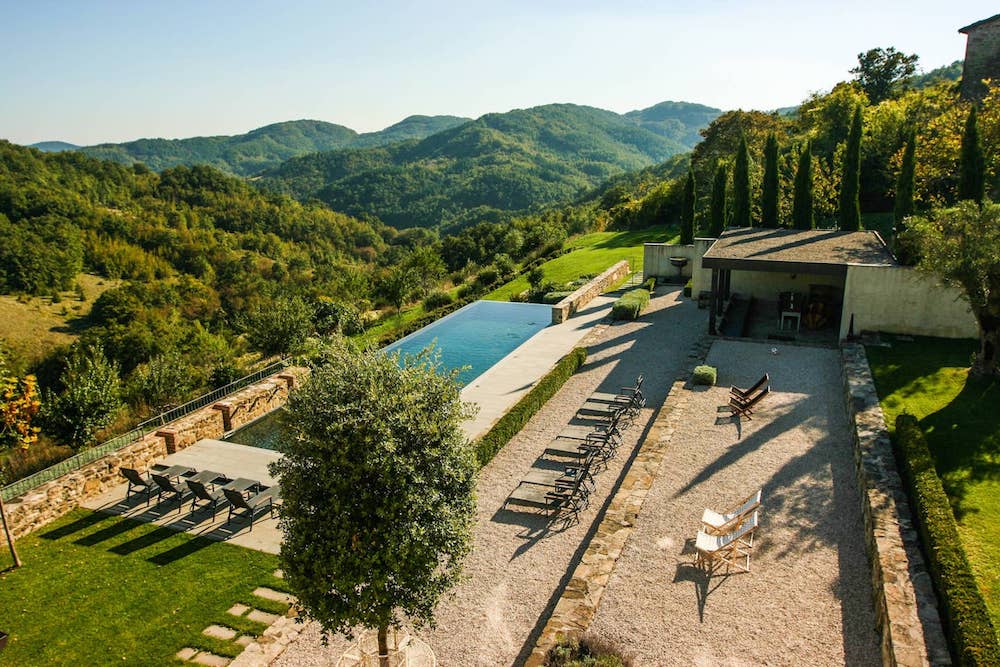 Caidominici 8 is a high-end, luxury villa in Umbria. In a quiet, rural location, it's the perfect property for those looking to escape the crowds. You'll find you can lose hours of the day just staring at the incredible views over the valley from the infinity swimming pool but, when late afternoon comes and it starts to get a little cooler, the tennis court is the perfect place to enjoy a bit of family rivalry across the net!
Italian Lakes apartment with tennis court: Casa Allegria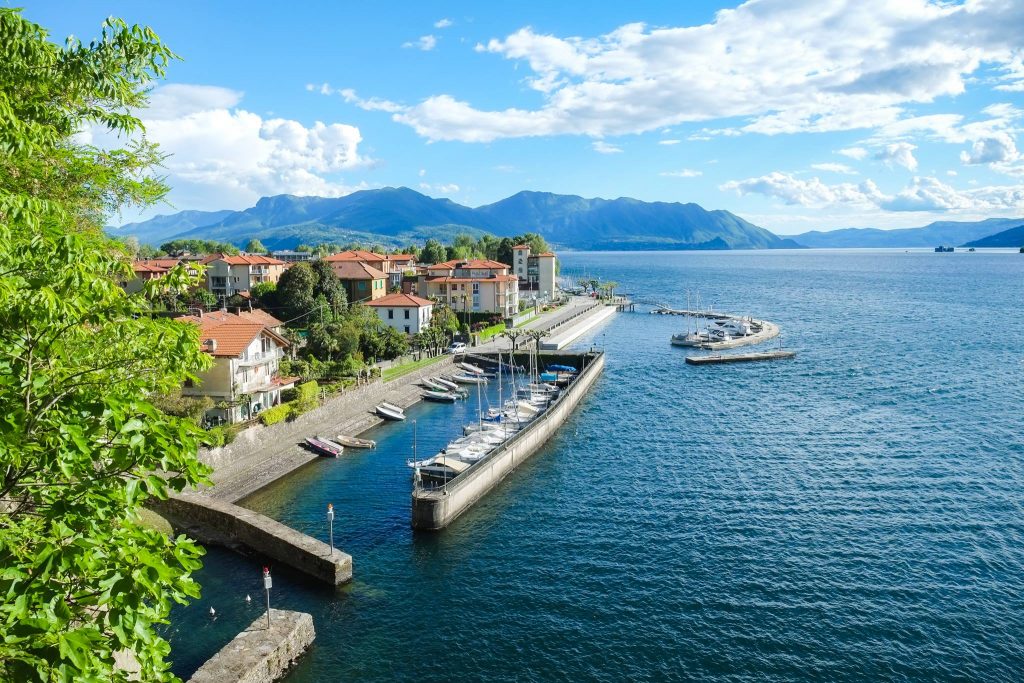 We have a confession to make… there isn't actually an on-site tennis court at Casa Allegria but you've got the next best thing… public tennis courts readily available just a few minutes walk away. It's a great option for those who love tennis but who are working to a budget and perhaps don't want to spend thousands on their next holiday.
Puglia villa with tennis court: Villa Badia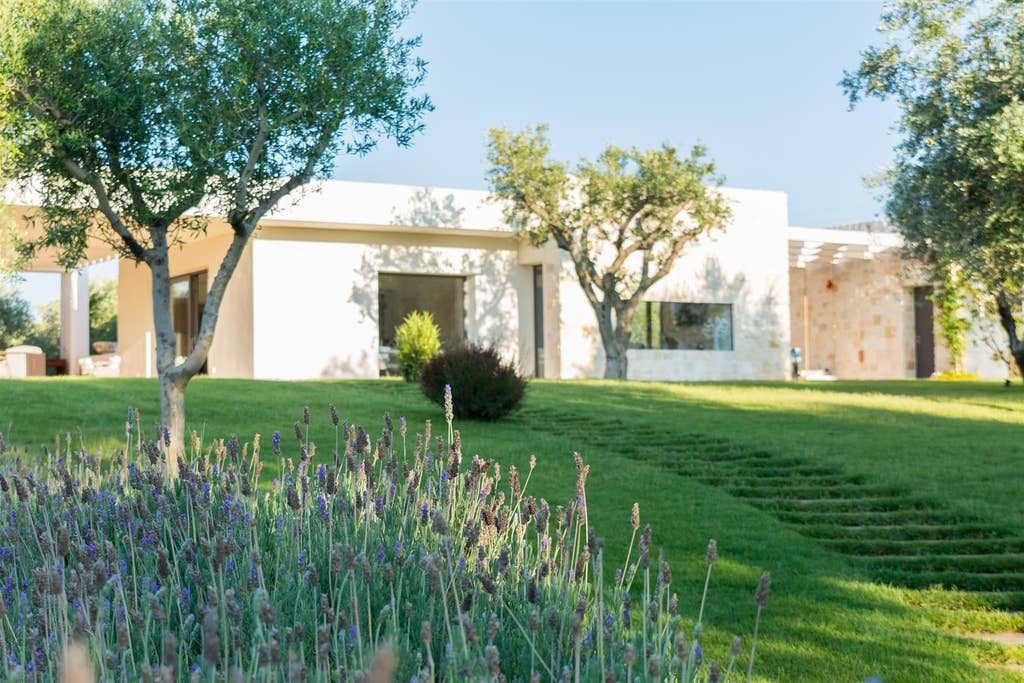 Villa Badia is a stunning, contemporary villa in Puglia. Set in 7 acres of grounds, there is plenty of space for a range of sports including tennis, football and volleyball. And since it comfortably sleeps up to 12 guests, you'll easily be able to put together a couple of 6-a-side football teams or a tennis singles or doubles tournament!
Umbria villa with tennis court: Villa Beatrice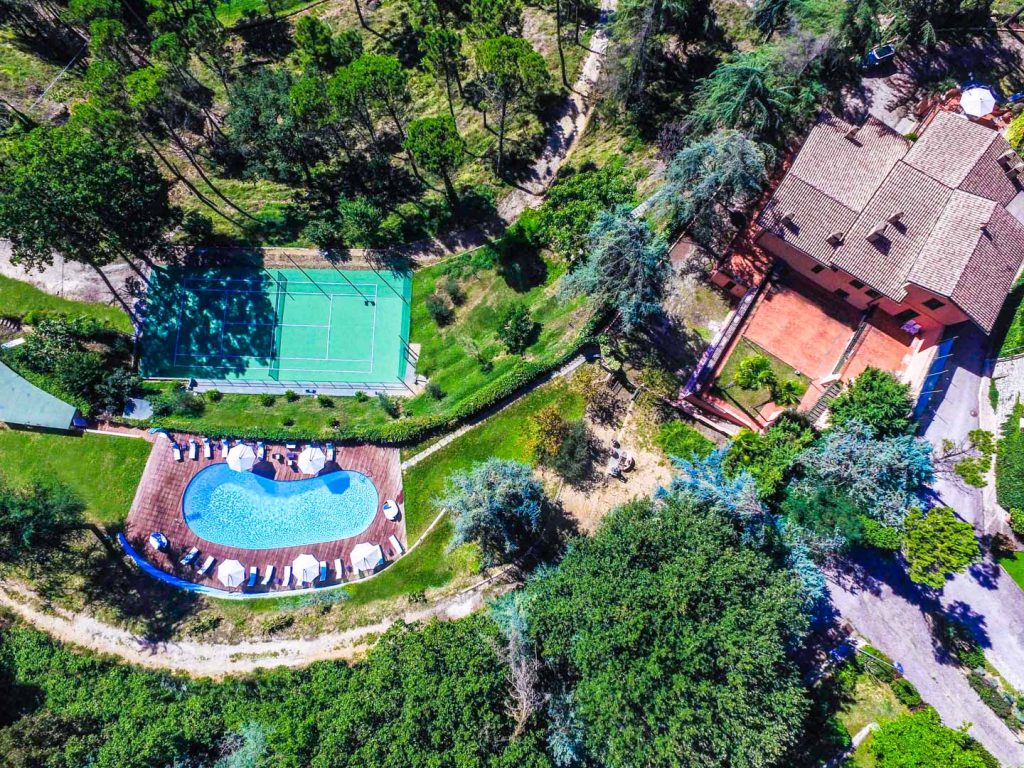 Not only do guests have their own flood-lit tennis court to enjoy at Villa Beatrice, but there's also a large private swimming pool, gym, spa area and table tennis table to make the most of outside, whilst indoors, there is a games room complete with pool table, gaming chairs and consoles. With a selection of restaurants within walking distance, you'll need an exercise regime to burn off all those calories from the delicious Italian cuisine you'll be enjoying!
Tuscany villa with tennis court: Villa Cristine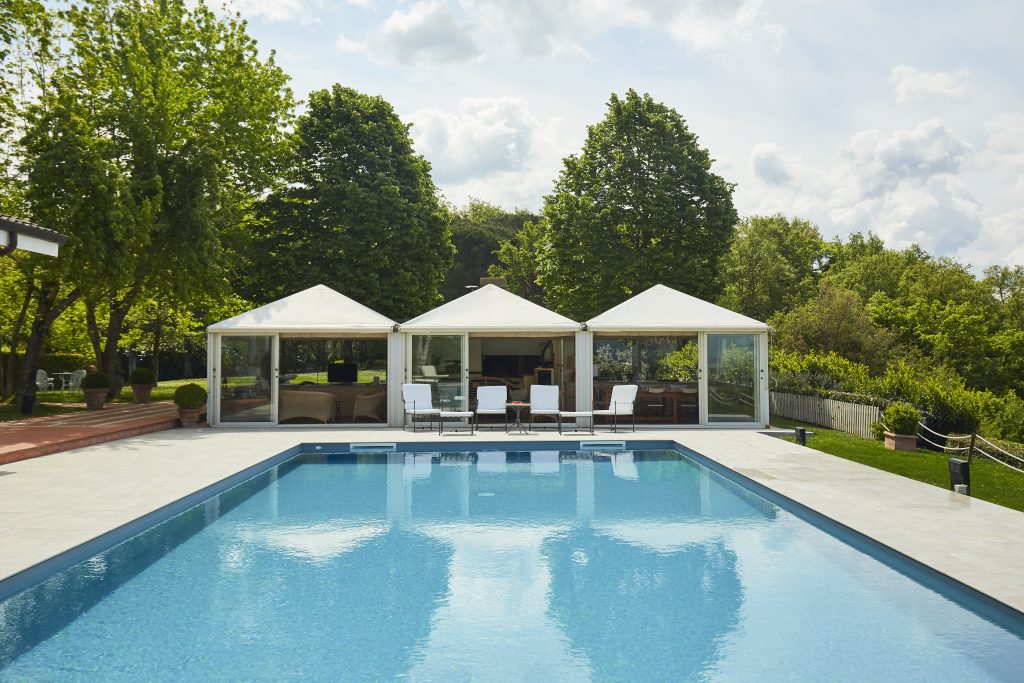 Villa Cristine is a stunning villa in Tuscany. Whilst it may not have a tennis court on site, guests enjoy access to an exclusive private tennis club during their stay, with plenty of balls and racquets available for you to use. Stretch and warm up in your private gym before heading to the club and then, once you're back at the house after your match, cool off in the private swimming pool or relax in your very own jacuzzi.
The Bookings For You team would love to help you plan a future trip. If you need help finding the perfect villa in Italy, please don't hesitate to get in touch with one of the team.