Whether for a large family reunion or a group holiday with friends, we take a look at some of our best properties for a group vacation in the gorgeous country of Italy.
The Residence, Puglia
This gorgeous eight bed luxury villa in Puglia sleeps sixteen — and all bedrooms have en-suite facilities. Not only that, if you're part of an even larger group, then there is the option to rent additional accommodation within the grounds of the estate. The kitchen is well-equipped with a range of appliances, and there's a large living room and dining room for you to relax in after a long day of sightseeing.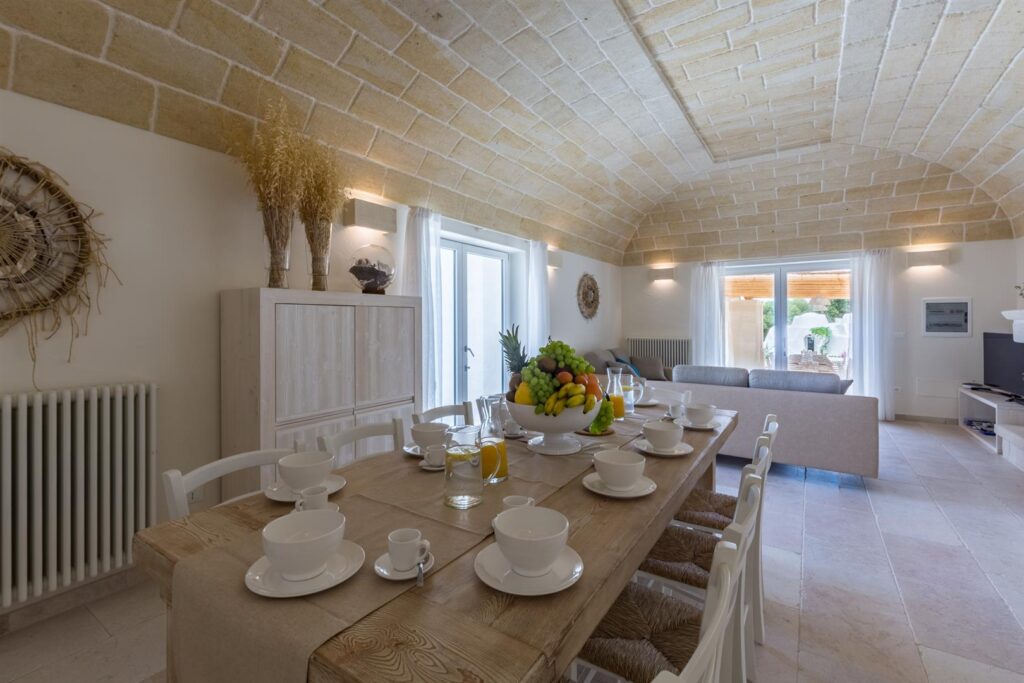 The property boasts not one but two swimming pools (one is a plunge pool on the roof) and, for those travelling with young children, there is even a play area in the grounds to keep them entertained. The location is ideal for day trips, with Ostuni, Alberobello, Locorotondo and Cisternino all easily accessible along with Puglia's stunning beaches.
Antica Dimora, Tuscany
For the larger groups, Antica Dimora is a large villa in Tuscany that can accommodate up to 20 guests in a wonderful location that backs onto woods but is a pleasant walk from the centre of the hilltop town of Anghiari. There's a pool, BBQ and plenty of space for al fresco dining — perfect for lazy summer evenings.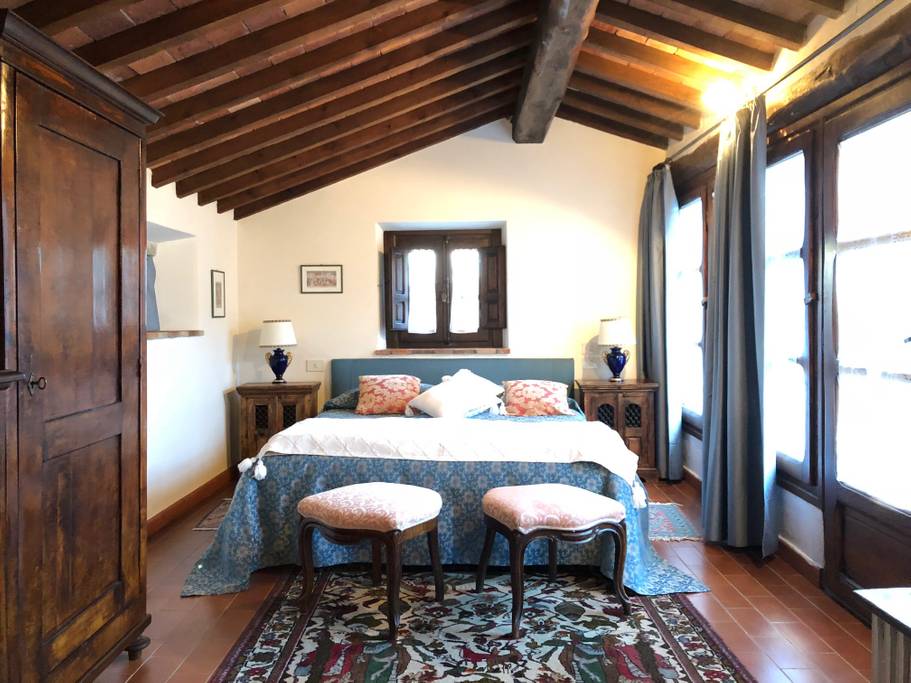 Accommodation is divided between a main villa and smaller, separate properties within the grounds, perfect if someone in the group prefers a bit of privacy during their stay.
Villa di Corsano, Tuscany
This 10 bed, historic Tuscany villa is the perfect setting for a large reunion with family and friends. The property is steeped in history and can boast some incredibly well preserved original features including beautiful frescoes and even the oldest seated fireplace in the region!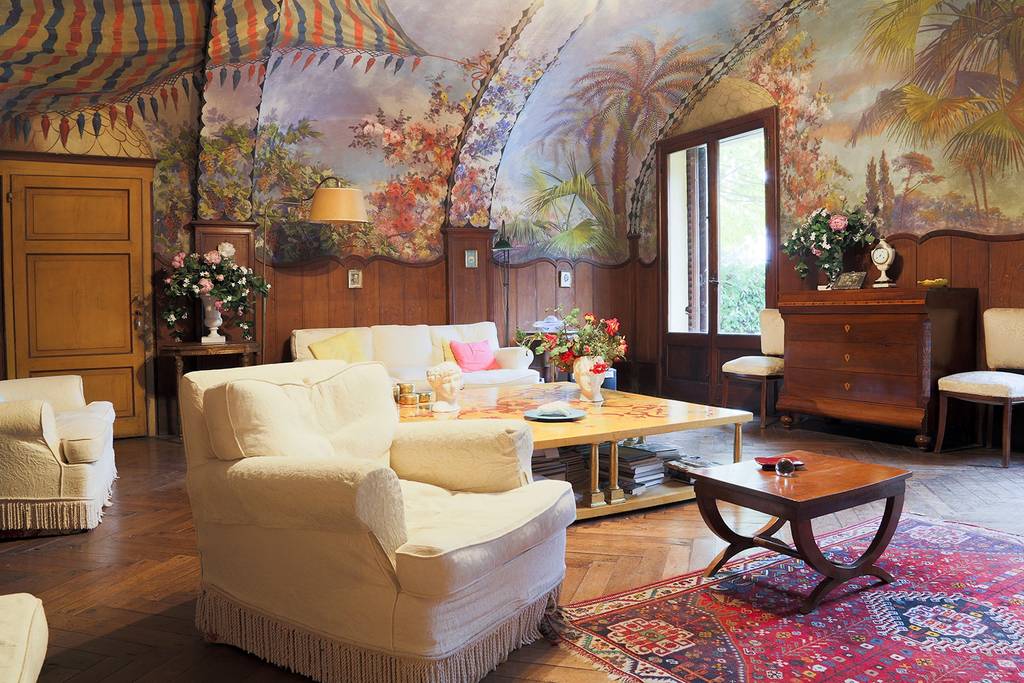 There are a number of local sites of historical significance to explore and guests have the added bonus of being able to walk to a fantastic authentic Tuscan restaurant.
Colombaio, Tuscany
This gorgeous six bedroom Tuscany villa enjoys wonderful rural views over the surrounding Tuscan countryside. The owners have meticulously renovated the property, and each year constantly improve and update it to ensure it continues to deliver over and above guest expectations.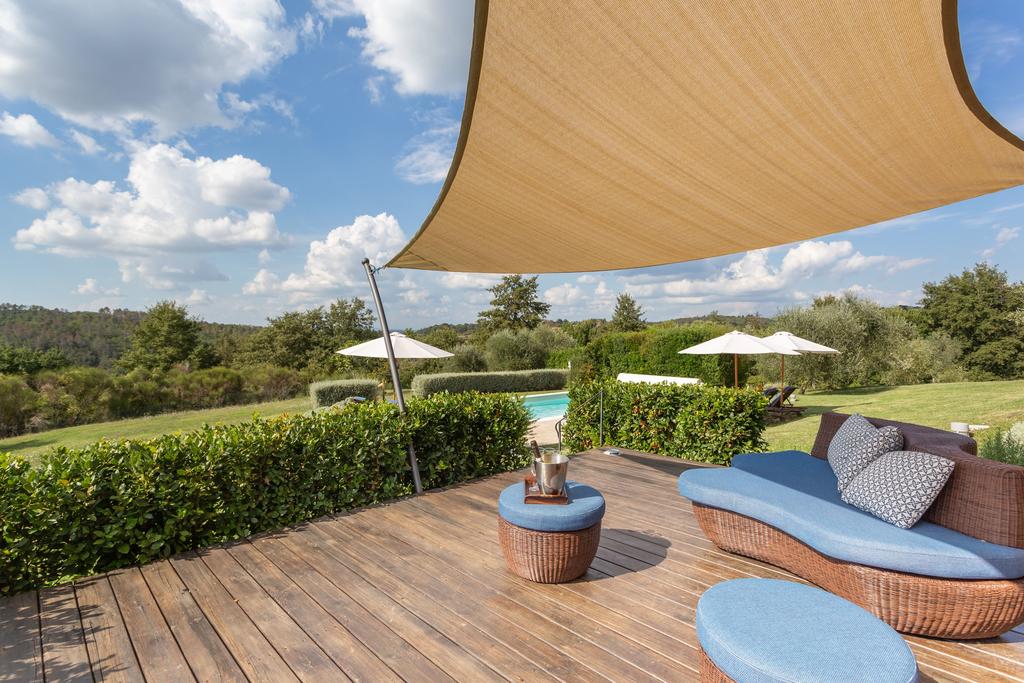 The property occupies an idyllic rural setting, which only adds to the rustic charm of this stunning old farmhouse. To add to your holiday, we're able to organise a chef to come and cook for the group or arrange cookery classes.
Assisi Villa, Umbria
This villa is a great place for groups looking for a relaxing break — its linked with a nearby spa resort, and guests are able to indulge in one of their beauty treatments or massages during the course of their stay here.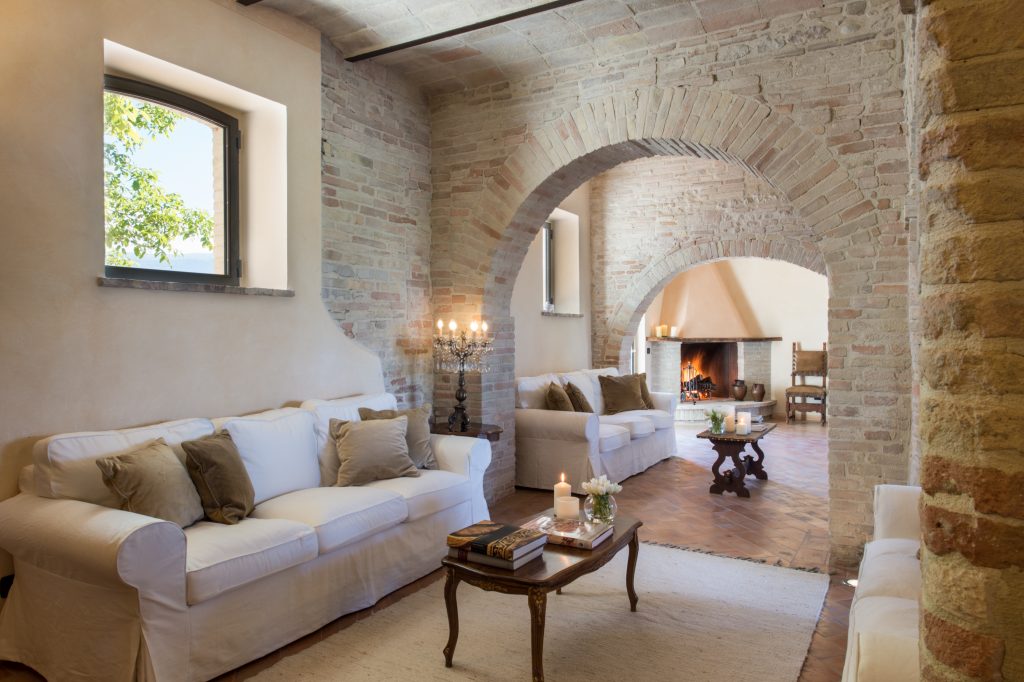 The villa has five en-suite bedrooms, two living rooms, a swimming pool and a jacuzzi. Traditionally decorated, the farmhouse also has a wood-fired oven outside for guests looking to hone their pizza-making whilst on holiday.
San Gimignano Villa
This amazing six bed, six bathroom villa near San Gimignano has incredible views towards the medieval hilltop town of San Gimignano. There's plenty of living accommodation, a well-equipped kitchen and utility room and bedrooms can be flexible between double beds or twins.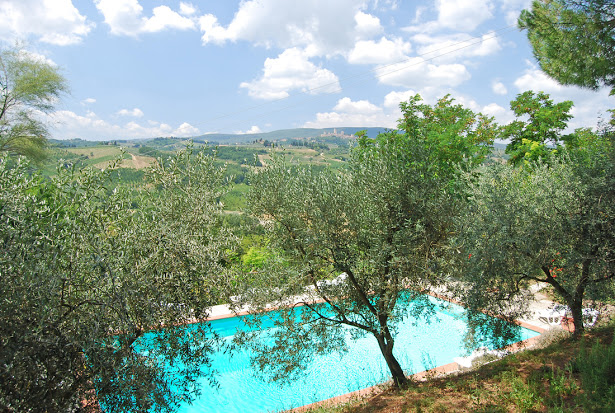 Outside, there's a seating area, pool, covered terrace and BBQ — the perfect place to spend a relaxing afternoon after morning exploring the wonderful town of San Gimignano.
Villa Maura, Sicily
Sleeping up to twelve, this Sicily villa is divided into a main 3 bedroom villa with 2 separate dependences — making it an ideal choice for two families looking to share a holiday but not living accommodation.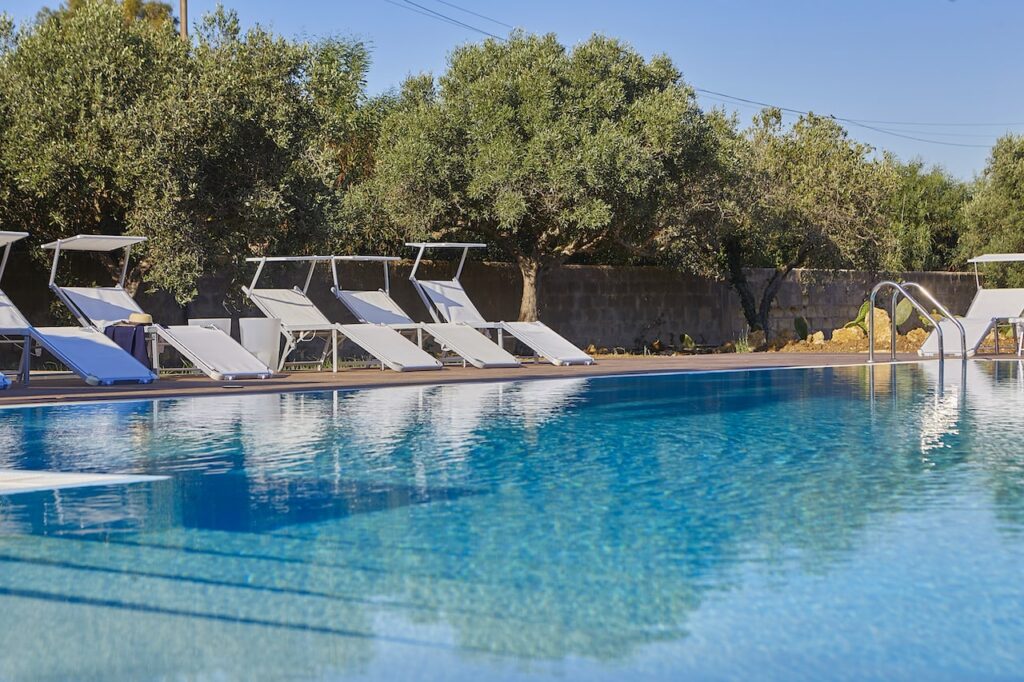 There's also an outdoor dining area, with BBQ and, of course, a private pool for guests to use. Not only that but guests also have their own private glass-fronted gym to work out in, set to enjoy views across the pool. Treatment beds allow guests to enjoy massages and beauty treatments during their stay.
Villa Stroncoli, Tuscany
One for larger groups, Villa Stroncoli is an eight en-suite bedroom villa which sleeps up to sixteen guests. The property enjoys views over Carbernet Sauvignon vineyards and the rolling hills towards Siena.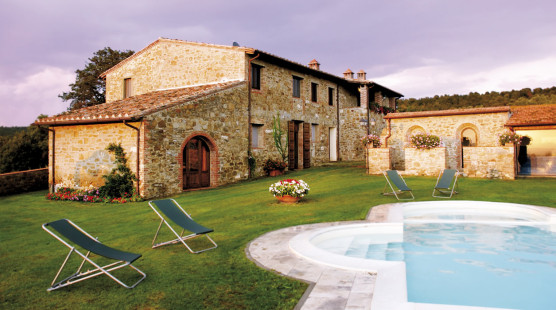 The grounds include a large swimming pool, jacuzzi and loungers. There's also an indoor garden room which also has a jacuzzi and gym area. The villa is extremely private, which makes it the perfect choice for a relaxing getaway — whilst still being close to local amenities.
Villa Lucchese, Sicily
This Sicily villa may only have 4 bedrooms but it can comfortably sleep up to 12 guests (and potentially more on request). This is a nature-lovers paradise!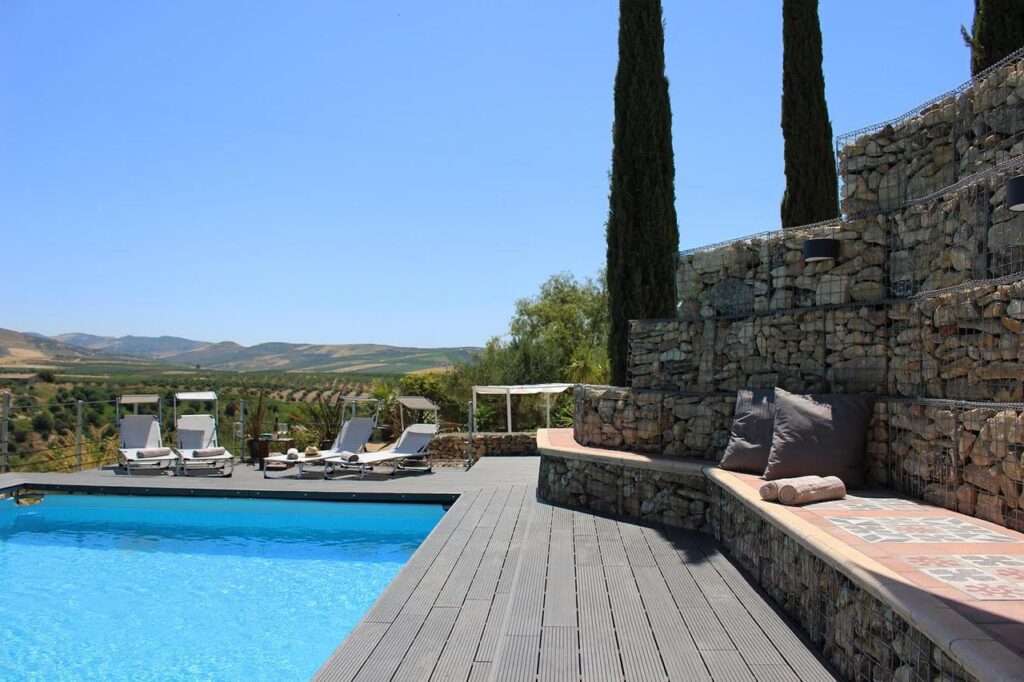 The villa is superbly equipped and surrounded by 10 acres of ancient olive groves. Not only that, but within the extensive grounds you'll discover rivers, streams and waterfalls, an abundance of fruit trees in the orchard and a superb vegetable garden in the 'orto'. There's also a BBQ, outdoor kitchen, pool and outdoor shower.
Caidomonici, Umbria
This eight bedroom Umbria villa is absolutely stunning and enjoys the most incredible views over the Umbrian hills. The property boasts fantastic accommodation; sympathetically renovated and offering the utmost in luxury living. Inside you'll find eight beautifully presented bedrooms, many with large ensuite bathrooms boasting roll top baths and oversized showers.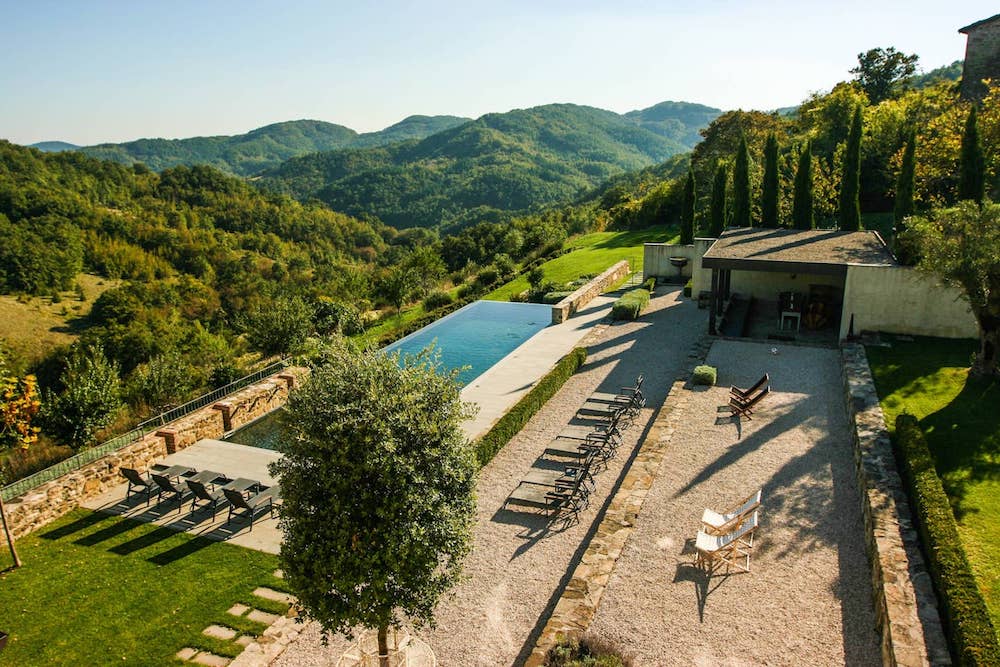 Outside, there's a beautiful courtyard and large swimming pool, with loungers included along with a tennis court and bocce pitch. For those who don't want to cook every evening, we can recommend the services of a local chef to prepare your meals for you.