Head to the beach
With over 500 miles of coastline, there are numerous beaches to enjoy in sunny Puglia, from long sandy stretches of pale white sand to small rocky coves, some of which can only be discovered by approaching from the sea. In fact, so white and sandy are some of its beaches that a stretch of coastline in the Salentino region is affectionately known as the 'Maldives of Italy.' Whether you are staying on the Adriatic coast or on the coast on the other side of Italy's heel, you will always be sure to find turquoise-coloured, crystal clear seas and an abundance of opportunities to relax and catch the sun's rays.
Enjoy the rides at the water park
Not surprisingly given its sunny climate, Puglia boasts a number of waterparks which are well worth a visit. Some of the largest include the Acquapark Ippocampo in the North of Puglia, Carrisland in Cellino San Marco and Splash. All have plenty of slides and swimming polls to keep both adults and children entertained!
Play a round of golf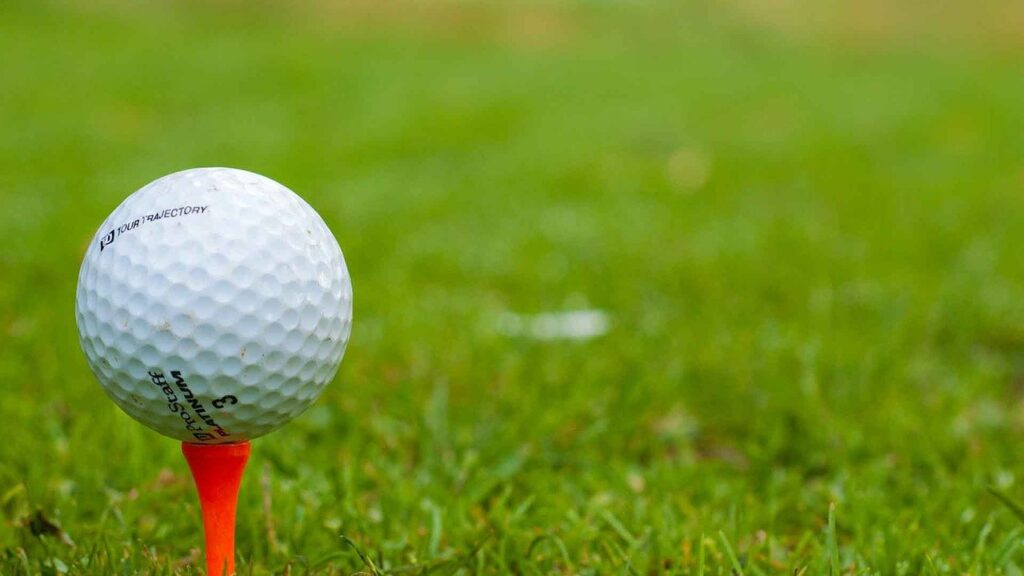 Whilst keen golfers may more usually think of Tuscany or even the Italian Lakes as top destinations in Italy to play a round of golf, there are a number of courses in Puglia for both the novice and more experienced players. Some of these include the San Domenico course located on the Adriatic coast (which brings its own challenges when it comes to dealing with the breezes coming off the sea), as well as the Acaya Golf Club near Lecce, the idyllic Barialto Club near Bari (where the course weaves its way through olive groves) and the Metaponto Golf Club with its wide open fairways and where the course moves through both olive and lemon groves.
Go on a safari
Perhaps not the first thing that springs to mind when you think of holidays to Puglia, but the zoo safari at Fasano is one of the region's most popular tourist attractions. Boasting to be the second largest wildlife park in Europe, visitors can stay seated in their own vehicles to view a variety of animals including lions, tigers, elephants, giraffe, bears, bison, yak and antelope. Once safely through the safari park, there is then the opportunity to explore even more species on foot.
Enjoy the thrills of the rides at Fasanolandia
Connected to the zoo safari park is Fasanolandia, a theme park with some thrilling rides including log flumes, roller coasters, ghost trains and dodgems. Many will test the bravery of even the most experienced of theme park riders!
Eat like a king
Whilst Italy is renowned for its excellent cuisine, there is arguably no better region in Italy to enjoy a meal out than in Puglia. Holidaymakers will find Puglia offers exceptional value for money and will find restaurants use only the most local and fresh ingredients available to them. Given the fact that most of Puglia is rural (the region's olive trees produce over 40% of Italy's olive oil), you'll find an abundance of local produce including flavourful vegetables such as fava beans, artichokes and peppers, incredible cheeses including burrata and ricotta, some fantastic seafood, as well as Puglia's own pasta which is shaped like little ears – orecchiete. The food is truly is low in air miles but rich in taste. You'll find the food to be varied, simple but delicious!
Find out how extra virgin olive oil is made
With 66 million olive trees in Puglia, there are plenty of opportunities to learn how local producers use these olives to create the delicious extra virgin olive oil. One such producer is the artisan dairy at Masseria Lamapecora. Visitors can enjoy a guided tour of the 2000 olive trees on this traditional family-run farm and learn about the olive oil production and, of course, enjoy some tastings. You will also get a chance to see the farm animals on the estate and help with the milking and then learn how this milk is used to produce a variety of delicious regional cheeses.
Go dolphin and whale watching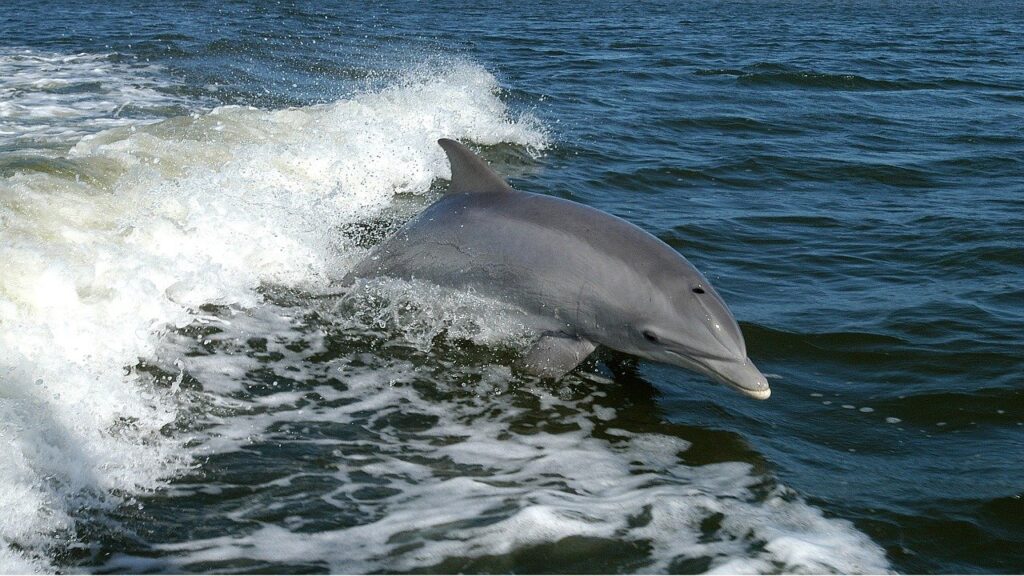 The seas around Puglia offer visitors the opportunity to glimpse plenty of animal species including turtles and plenty of types of fish from salmon to tuna and from swordfish to anchovies. In 2019, coral reefs were also discovered off the Puglia coast near Monopoli. However, the seas off Puglia also offer the opportunity to go dolphin and whale watching. The team at Jonian Dolphin Conservation based in Taranto run regular dolphin and whale watching excursions and here you can also learn about the great work they do. The best months to see these beautiful creatures are between June and October.
Explore the trulli of Alberobello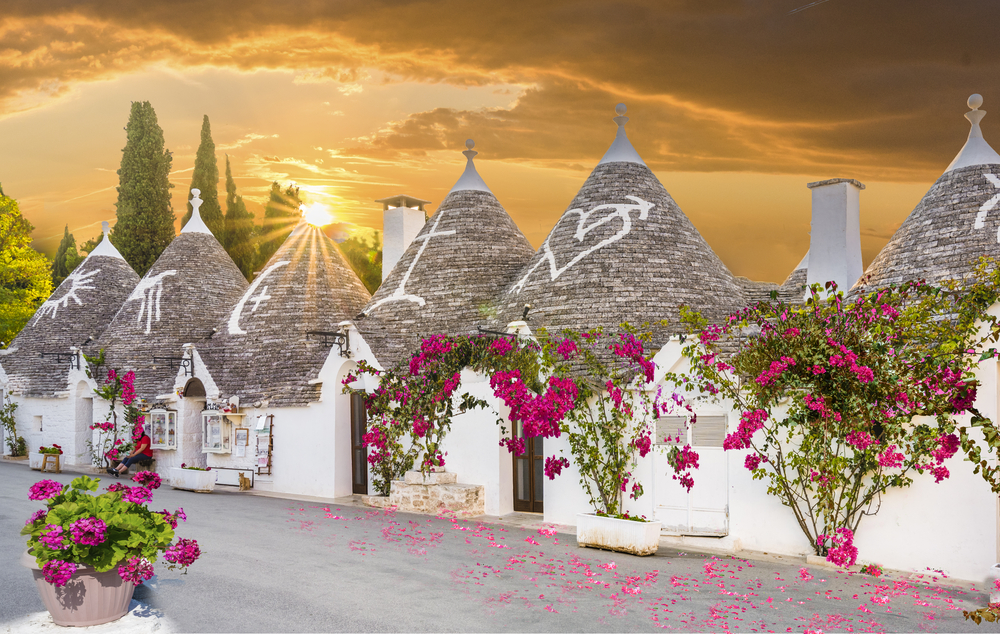 Probably the most well recognised landscape of Puglia is to be found in Alberobello. A UNESCO world heritage site since 1966, the town is home to a spectacular gathering of trulli (most easily described as 'hobbit' style houses if you're not familiar with them). Built from limestone, the white walls are both beautiful and striking. The trulli now serve a variety of purposes, home to shops and restaurants, private houses and B&Bs. To find out more about the history of the trulli and to discover how they would have looked in earlier times, head to the Trullo Sovrano or the Museo del Territorio 'Casa Pezzolla', a series of linked trulli which explain the history of the trulli and the town. Every Summer the town holds the Alberobello Light Festival where the towns historic old centre is illuminated. It looks incredibly pretty.
Skipper a yacht for the day
Puglian has the longest coastline of any of the Italian regions. Rent a yacht or a boat for the day and you can sail up and down the Puglian coastline. Certain beaches and coves are only accessible by boat so just moor up and swim to shore to enjoy absolute privacy on your own private beach for a few hours! Or perhaps enjoy a couple of hours at fishing out at sea under the expert guidance of your skipper.
Explore the 'White City' on a Segway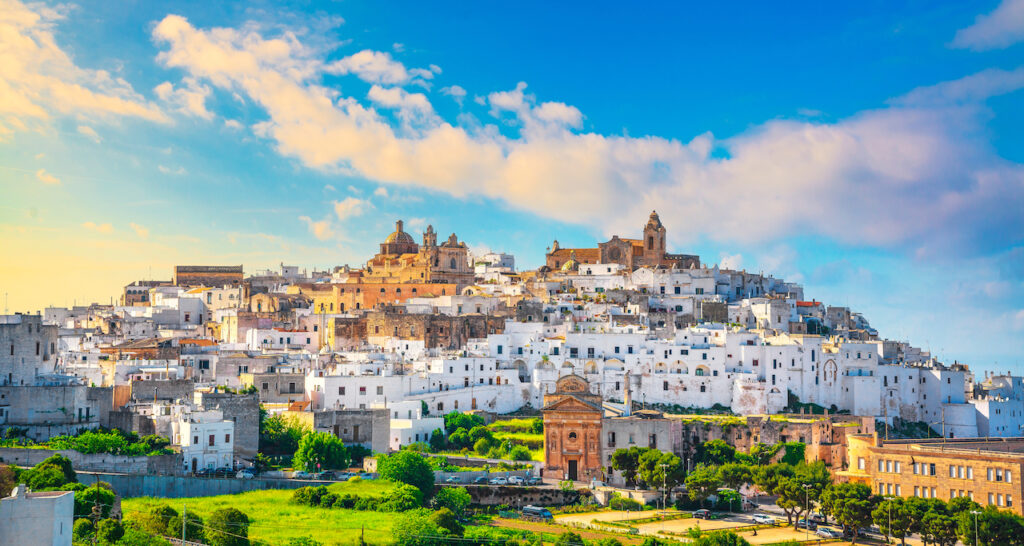 Ostuni is famously known as 'The White City' and it becomes very apparent why as you drive up to this hilltop town. It's a charming, characterful city full of narrow cobbled streets, interesting shops and lively bars and restaurants. It's very easy to explore on foot but if you wanted to try a more unusual way to discover the city, then why not try out one of the segway tours available.
Have a ride in a tuk tuk
If the thought of exploring Ostuni on two wheels leaves you a little shaky, why not try a trip in a tuk tuk instead? Whilst you may not be able to explore some of the narrower side streets of Ostuni as easily, it's still a fun way to get a good feel for the city as well as some insider knowledge from your local guide. Head to www.ostuniapecalessino.com for more details on options and pricing. Other tours of Ostuni including walking tours can be found at Get Your Guide.
Watch the ladies making pasta in Bari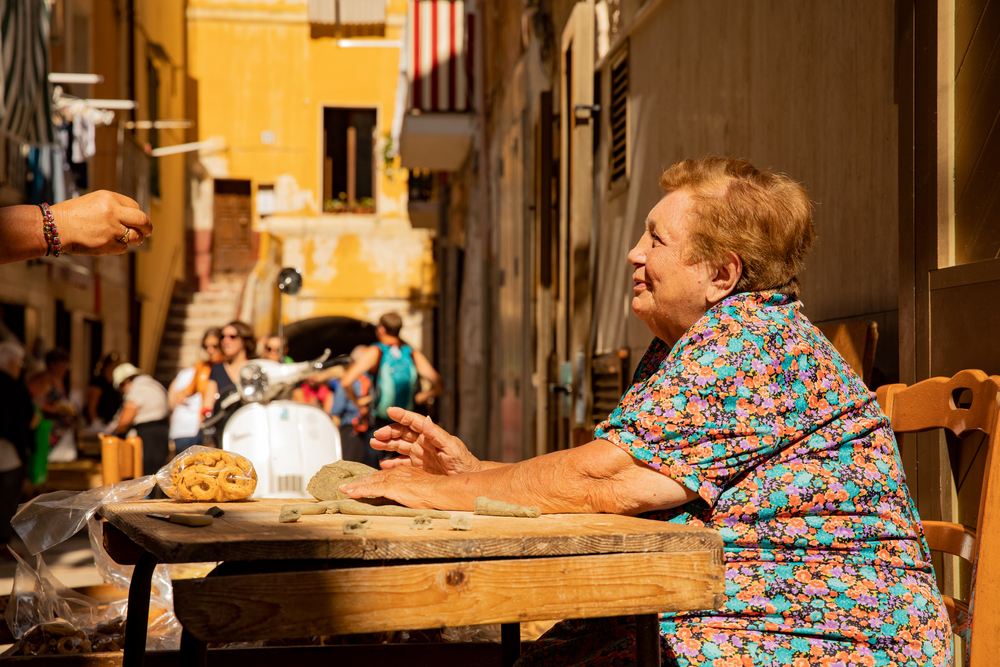 Bari is Puglia's capital city and is very much a city of two halves, made up of the commercialised newer town and the old town which is nestled between the Porto Vecchio and Porto Grande harbours. It's here that you will want to head to see ladies sitting on the streets rolling and cutting their pasta dough to form the region's most famous pasta – orecchiette. Of course, whilst here, there is plenty more to see in Bari as well not least the Basilica of San Nicola, one of Puglia's earliest Norman churches and resting place of St Nicholas.
Book a segway tour pasta experience in Bari where you can learn how to make pasta for yourself.
Visit the vineyards of Manduria
Puglia is famous for its full-bodied red wines using grape varieties such as Negroamaro, Primitivo and Bombino Nero. Wine enthusiasts should make a beeline for Manduria where there is a museum dedicated to Primitivo di Manduria wine. Or why not enjoy a wine tasting experience at one of the many vineyards.
Go on an adventure course
For the youngsters amongst you (or simply the young at heart), there are some great adventure parks in Puglia where you can test your climbing skills. These include the Ciuchino Birichino Adventure Park in Ostuni and the Adrenaline Zone in Bari but there are others to choose from. All have tree top adventure courses with different paths suitable for different ages and abilities.
Marvel at the flamingos
Flocks of flamingos live in the salt basins at Margherita di Savoia in the South of Puglia. The salt basins here are 20 km long and 5 km wide. August is the best time to visit when you will find the salt basins full. As well as flamingos, bird spotters will be able to catch sight of plenty of other bird species too including ibis, herons and curlews.
Enjoy a hike in the Gargano national park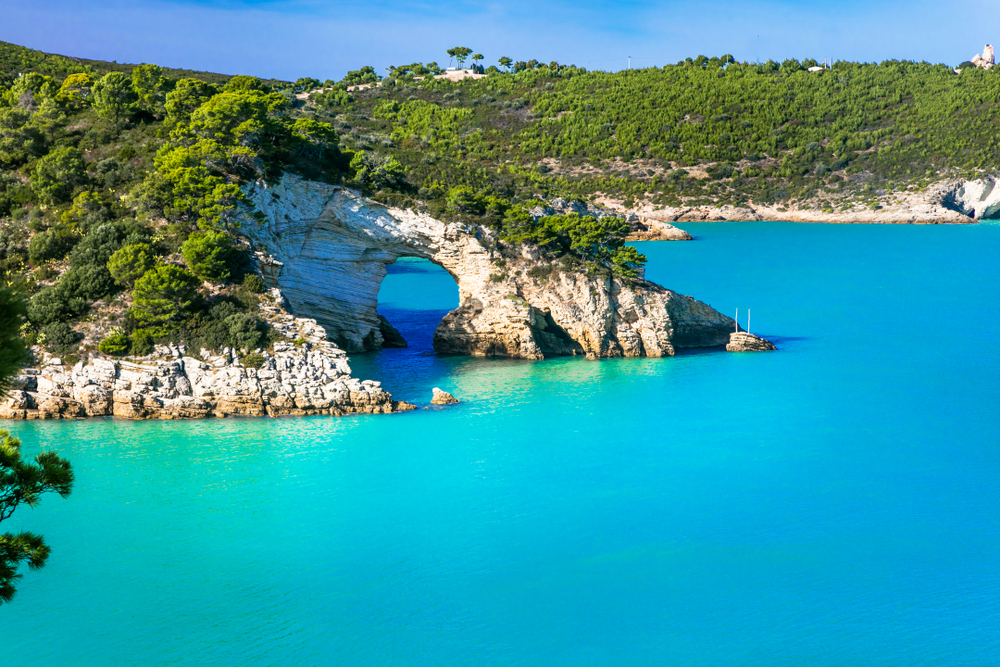 Visitors to Puglia often have an image of flat dry landscapes, filled with olive trees. But the Puglia landscape is one of contrasts. In the North of the region is the Gargano National Park which includes not only the dramatic limestone cliffs of the Tremiti Islands archipelago but also the Umbra Forest. The latter is a vast area measuring over 15,000 hectares offering numerous paths and trails for walkers. Forest are dense and meadows thick and lush. Maps are available from the visitor centre and museum located in the centre of the forest.
Go underground
The caves at Castellana – 'Grotte di Castellana' – are an incredible network of underground caves and are well worth a visit. Visitors can choose from two different guided tours. The first is a shorter 50 minute path ideal for younger explorers and those who want to just get a snapshot of the caves. The second is a longer 2 hour path, ideal for those who wish to learn more about this vast network of underground tunnels and caves. Tours are in multiple languages. It's worth checking the website ahead of your visit to familiarise yourself with tour times and to avoid a lengthy wait on arrival.
Get close up and personal with the sea life at an aquarium
Puglia is home to a number of smaller aquariums however probably the largest and best is the Acquario del Salento in S. Maria al Bagno. With both indoor and outdoor attractions, the aquarium has 17 seawater pools each allowing you to discover and learn more about the wildlife. There are also reconstructions of various shipwrecks.
Visit Matera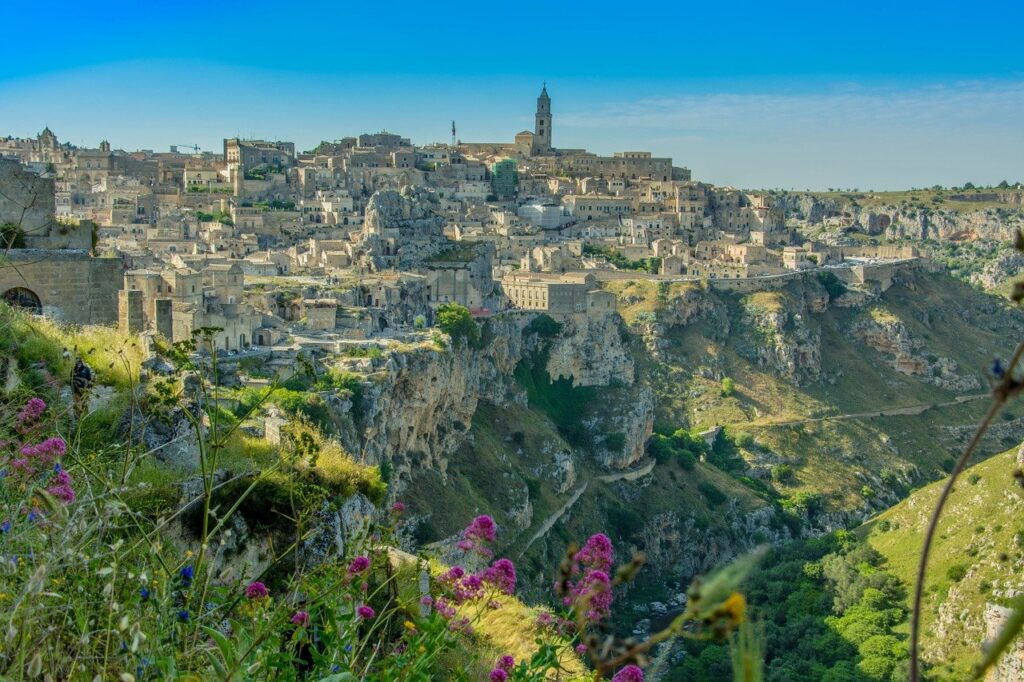 Whilst actually situated in neighbouring Basilicata, Puglia is a great base to explore this fascinating city and learn about its incredible history. Until the 1950s Matera was a place of immense poverty with many residents living within caves  – 'sassi'. Nowadays the city has been re-born and it's a vibrant, thriving place to both live in and visit. The sassi have been repopulated and dozens of restaurants, shops, B&Bs and hotels have sprung up to cater to the growing influx of tourists.
Enjoy a passeggiata in the 'borghi piu belli d'Italia'
Whilst you may be familiar with Puglia's larger towns and cities, there are plenty of other smaller towns and villages worth exploring. To make the most of your stay in Puglia, don't miss out on seeing the smaller villages too. Head there in early evening to enjoy a passeggiata with the locals. There are a host of villages in Puglia that are among the 'borghi piu belli d'Italia' (most beautiful villages in Italy). These include Locorotondo, Cisternino, Bovino, Specchia and Roseto Valfortore amongst others. Take a look at all eleven of the villages on the list at the official website.
Enjoy a cookery lesson
Wherever you go in Italy, you'll find that Italians are incredibly enthusiastic cooks and can't wait to share their knowledge with you. Their cookery skills, methods and recipes have usually been passed down from generation to generation and choosing to spend the morning or afternoon enjoying a cookery class will enable you to absorb some of this knowledge. Why not try a pasta making lesson? One of our favourite cooking classes is that offered in Lecce by The Cooking Experience. Gianna's enthusiasm and passion for food is infectious! Alternatively, why not get in touch with Salento Cooking Adventures. Use code SCA2019 when booking to receive a complimentary bottle of olive oil. More options for cookery classes in Puglia are available throughout Puglia at Get Your Guide.
Alternatively, for keen foodies there are other great food experiences to enjoy. Why not try a segway tour of Bari that includes gelato tasting? Or what about a street food tour of Bari by bike?
Go scuba diving
Perhaps not surprising given the beautiful seas off the coast of Puglia, there are plenty of companies offering the opportunity to try scuba diving. These include Immersion Bisceglie, the Delfino Diving Club, Diving Puglia and Dive Blu Bari. Those brave enough to explore the hidden depths off Puglia's coastline will have the opportunity to view some incredible wildlife. And not just that…. situated off the coast of the Torre Canne is the wreck of the Gulten Islamoglu, a ship that sunk in 1994.
See Neanderthal man
The Altamura Man is a human fossil discovered in caves near Altamura. Testing has revealed that it dates between 128,000 and 187,000 years old and it is one of the complete Paleolithic skeletons to be discovered in Europe. The skeleton is embedded in stalactites and so can not be viewed but a visitors centre has been set up close to the location of the cave where it is possible to learn about the discovery of the skeleton, see videos of the cave and 3D images of the skeleton.
Enjoy a guided tour or experience
One of the best ways to bring the region to life is to book a guided tour, tasting experience, wine tasting, museum trip, cycling tour or another similar options through Get Your Guide. If you really want to learn more about the region and better immerse yourself in its culture, then mixing with the locals and spending time with them via one of these excursions is a fantastic way to do so.
Take to the skies in a hot air balloon
For a different view of Puglia, why not take to the skies. There aren't many companies offering hot air balloon rides in Puglia but Landing on South Italy offers the opportunity to fly across the Valle d'Itria over the rooftops of the trulli and down to Matera.
Roar with the dinosaurs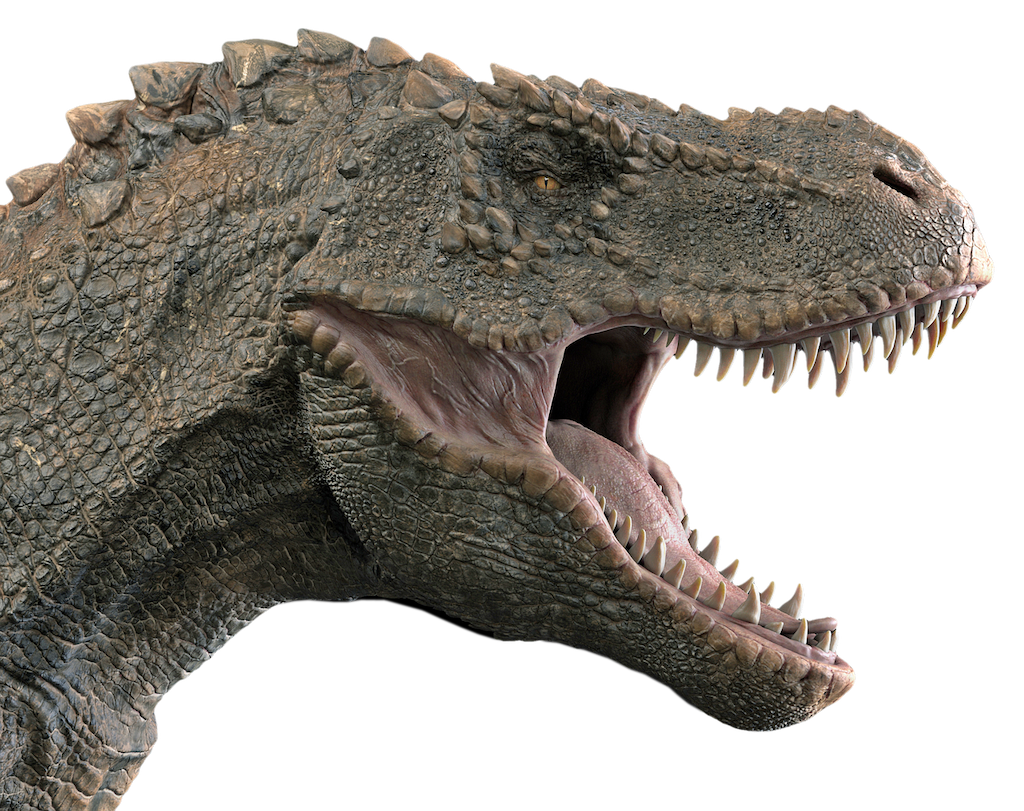 In Castellana Grotte there is a dinosaur park, giving visitors the chance to learn all about these incredible animals. Life size reproductions bring the creatures to life visually whilst guides provide plenty of facts and figures to increase your knowledge. There are lots of hands on opportunities for younger children to get their teeth into.
Find a partner and dance the tarantella
The region of Taranto in Puglia is home to the famous tarantella dance. The dance marks the ancient healing ritual to fight the deadly bite of the dangerous tarantula spider. Tambourines are constantly beaten and set in time to a rather frenzied hypnotic dance. It's a fabulous dance to watch. Some of the best opportunities to see the dance performed include at the Sagra di Ferragosto on 15 August each year in San Vito dei Normanni as well as at La Notte della Taranta later in the month.
Head to the city that hosts the annual world cliff diving championships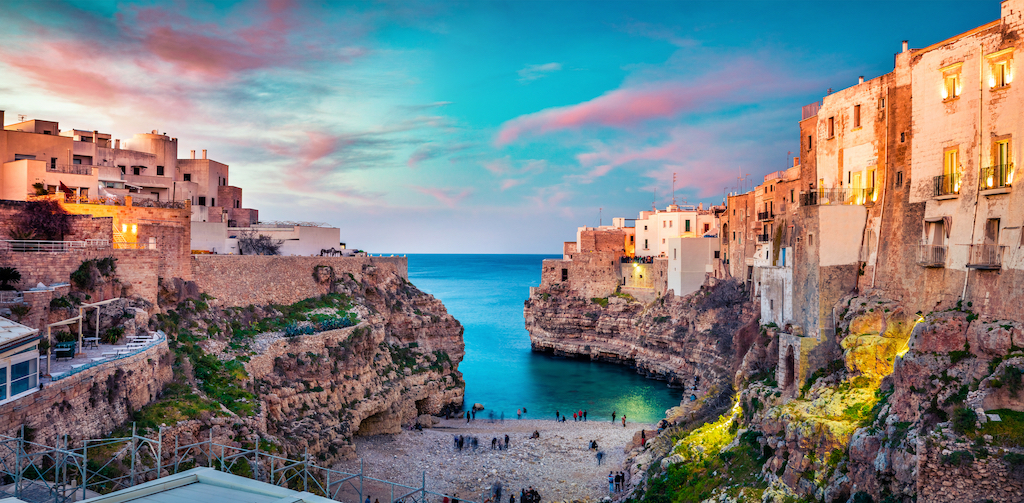 Polignano a Mare has hosted the Red Bull Cliff Diving Championships for a number of years now. If you're on holiday here in June when the cliff diving usually takes place, it's definitely a spectacle not to be missed. However, Polignano a Mare is definitely worth a trip all year round. Head through the arches in the old town walls and you'll be greeted with a wealth of narrow streets and piazzas to explore. The vibe is young and lively.
Marvel at the Living Nativity scenes
Also in Polignano a Mare but at a completely different time of year, visitors will find the Living Nativity Scene. Now an ancient tradition, hundreds of townspeople volunteer to literally bring the nativity story to life. Poligano a Mare is not the own town in Puglia to mark the Christmas period in this way. More than 30 cities in Puglia are involved and other living nativity scenes can be seen in Ostuni, Gallipoli, Oria, Tricase, Specchia and Canosa di Puglia. Many towns will also have Christmas markets running in parallel.
Visit the Chapel of the Dead in Otranto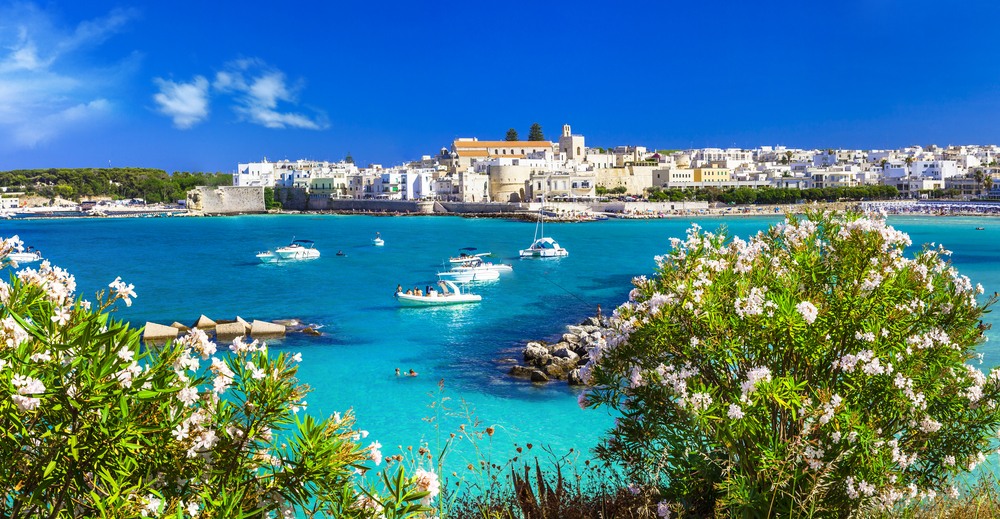 Otranto is a delightful and historic seaside town characterised by narrow alleyways, sandy beaches and a delightful marina. However, its Cathedral is rather more sombre. Here, the 'Chapel of the Dead' is home to the skulls and bones of a staggering 800 martyrs massacred back in the 15th century for refusing to convert to Islam. The sight of all these bones neatly arranged in 7 tall glass cases is not for the feint hearted! On a different note, take the time to also visit the Castello Aragonese which dominates the town.
Enjoy a concert at the Roman amphitheatre in Lecce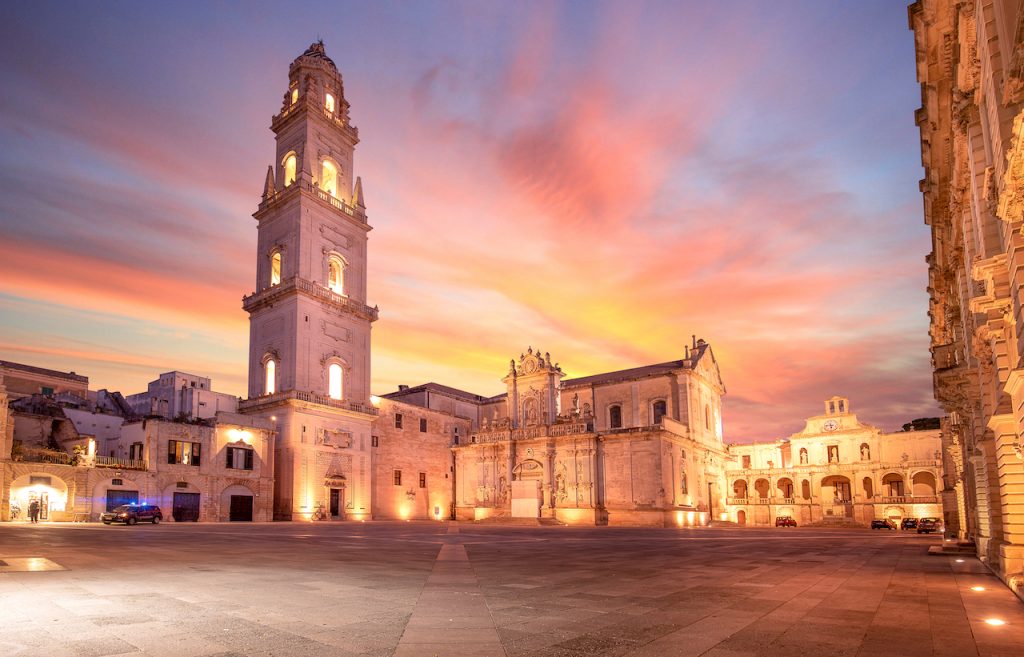 Lecce is probably most well known for its Baroque architecture but the city's history stretches much further back to Roman times and nowhere is this more evident than in the Anfiteatro Romano di Lecce. Excavated in 1938, the amphitheatre was originally five stories high, seating 25,000 spectactors. Nowadays, it can't host such grand audiences but it does still put on a series of concerts and plays in the Summer months. Seating isn't covered so make sure to put on plenty of sunscreen!
Find a guided tour of Lecce.
Head out on two wheels
Puglia is fantastic cycling country and it's well worth hiring bikes to explore the region. For the more active amongst you, you can opt for a traditional pedal bike whilst for those who perhaps find the pace a little too intense in the heat of the Summer sun, you could opt for e-bikes. Either plan your own route or get involved in an organised cycle tour. There are a whole host of itineraries including tours of the olive groves, a city tour in Brindisi or a ride along the Puglia coast. All will provide plenty of information about the region and way of life and will involve stops for you to soak up the regional specialities, history and culture of the area.
Contact www.maderabike.com for more information on cycle tours and bike rental costs.
Head out on horseback
If you're not sure about heading out on two wheels, then why not head out on horseback instead! Choose to gallop along the sand or ride amongst the olive groves inland. There are plenty of riding schools offering treks for all levels, from novice to expert riders and for both single riders and in groups.
Go back to Medieval times at Castel del Monte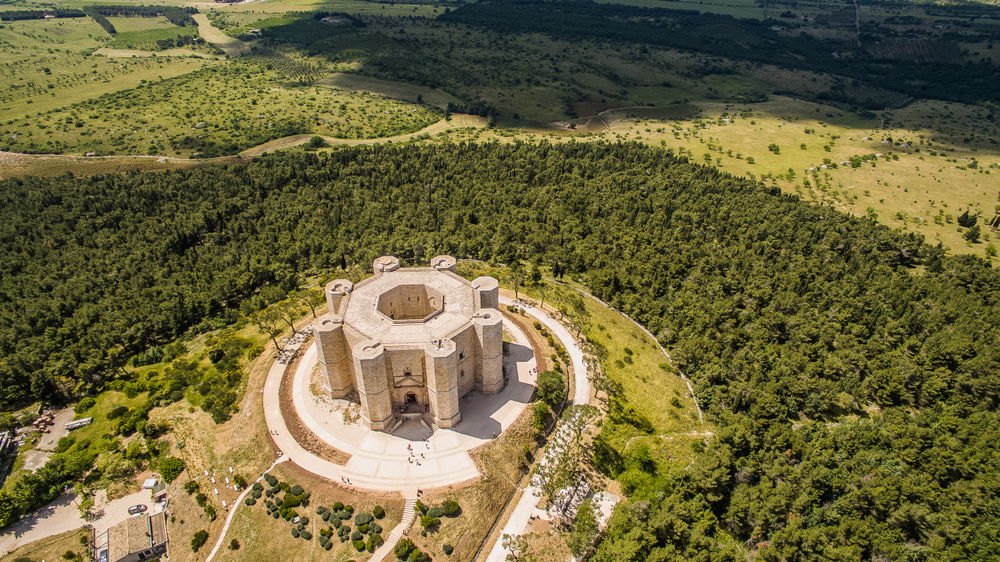 Yet another of Puglia's UNESCO world heritage sites, the octagonal shaped Castel del Monte was built back in the 13th century by the Holy Roman Emperor Frederick II. These days, it's one of the best-preserved castles in Southern Italy. When built, it was ahead of its time in many ways, not least in its plumbing system which takes the rainwater to use in the toilets and bathrooms. If you think the fortress looks familiar when you see it, that's because it is depicted on the reverse of an Italian 1 cent coin.
Soak up the atmosphere at the carnival
As with so many regions of Italy, Puglia joins in the carnival season each year. Carnivals offer a real insight into Italian culture and are lots of fun. One of the oldest carnivals in Italy is in Puglia, the Carnival in Putignano where colourful floats up to 50 feet in height parade through the streets. Floats are themed, often satirising current political figures or TV personalities.
Go back in time to the Bronze Age
Head just outside Giovinazzo is the Dolmen of San Silvestro, a tomb made of monoliths dating back to the Bronze Age. It's not the only example in Puglia. Probably the most important and well preserved dolmen in Puglia is La Chianca in Bisceglie but others include the Dolmen di Montalbano situated between Ostuni and Fasano and the Dolmen Albarosa.
Watch the fisherman unload their nets in Monopoli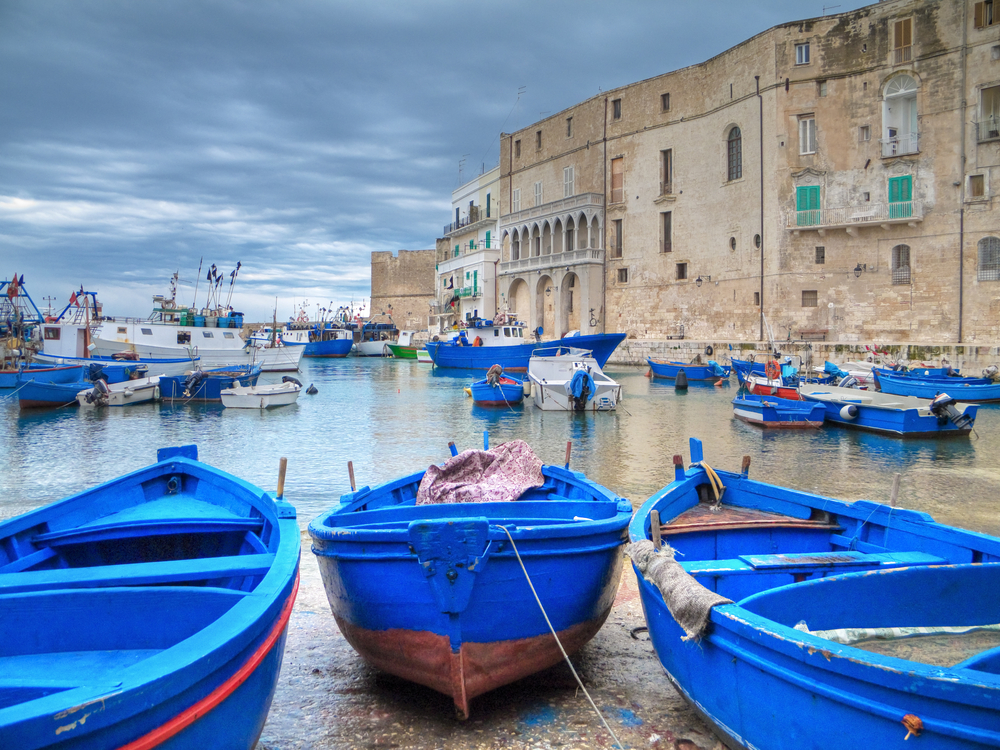 Monopoli is a prosperous fishing port, characterised by narrow cobbled streets, pretty fisherman's houses, piazzas and churches. Head to the little harbours within the port to watch the fisherman mending their nets or unloading their catch. The town is also home to the Castle of Charles V which dominates the town from its position perched on a promontory and surrounded on three sides by the sea. It's definitely worth a visit, if only to enjoy the fantastic views from the top.
Check out more in our Monopoli travel guide.
Admire the beauty and architectural structures of the Alta Murgia National Park
Yet another of the many UNESCO world heritage sites in Puglia, the Alta Murgia National Park extends from the Adriatic Coast all the way to the uplands of Luciano. Walkers will discover an abundance of wildlife including wild asparagus and mushrooms. However as well as the nature that is on offer, the park is also home to some interesting architectural buildings which reveal the history of the area. These include 'poste', buildings made of dry stone walls and which were used by shepherds to protect their flocks, as well as 'jazzi' used for rearing sheep.
Dive into the Poetry Cave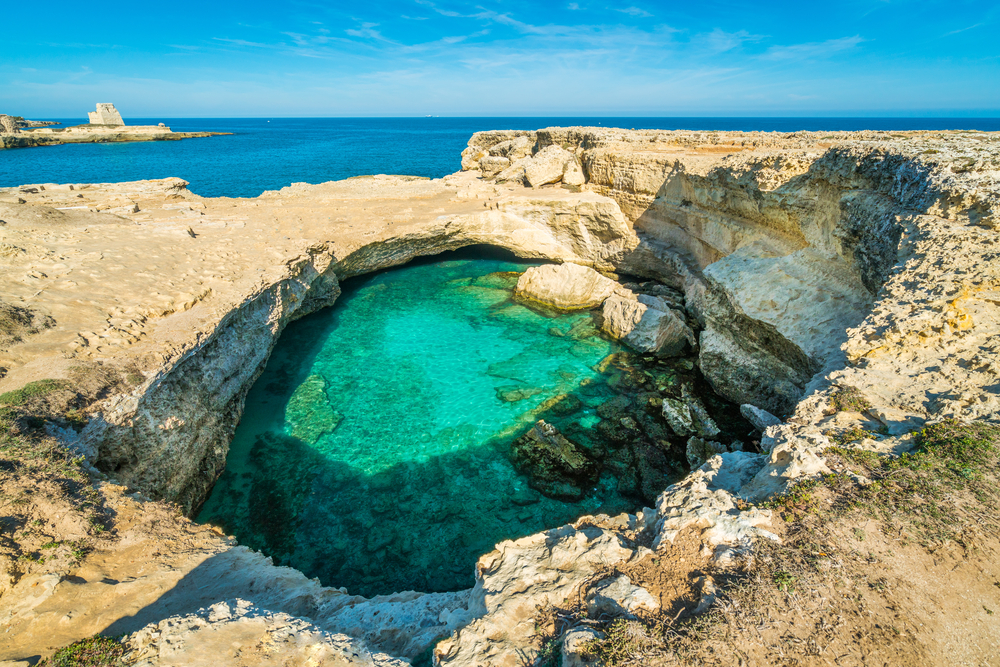 Just 30 minutes from Lecce, the Poetry Cave ('Grotta della Poesia') is a natural freshwater pool. One of the 10 most beautiful natural pools in the world according to National Geographic magazine, it offers visitors the most incredible opportunity to enjoy a swim. Take a dive from the cliffs into the crystal-clear water, or for more sedate access, you can also access the cave from the sea or at ground level.
Go snorkelling in the Violet Caves
Further North, off the coast of Puglia are the Tremiti Islands. The group of five islands have a chequered past. Not that long ago, they were used for the internment of political prisoners until the region of Mussolini. However, these days they are a popular tourist attraction, in large part due to the islands' clear waters and idyllic coves. So-called for the violets growing on its banks and also because of the violet tinted water caused by a particular type of seaweed, the 30 metre long and 6 metre wide Violet Caves are ideal for snorkelling with an abundance of fish, urchins and molluscs.
Enjoy a helicopter ride
San Domino is the largest island within the Isole Tremiti and holidaymakers can enjoy a helicopter ride out to the island at a surprisingly affordable rate. An experience that might normally be outside your budget is suddenly an option for many on this short 20 minute route from Foggio to the helipad in San Domino. And, whilst the trip may be short, the views are stunning every minute of the way.
Visit an underground oil press in Gallipoli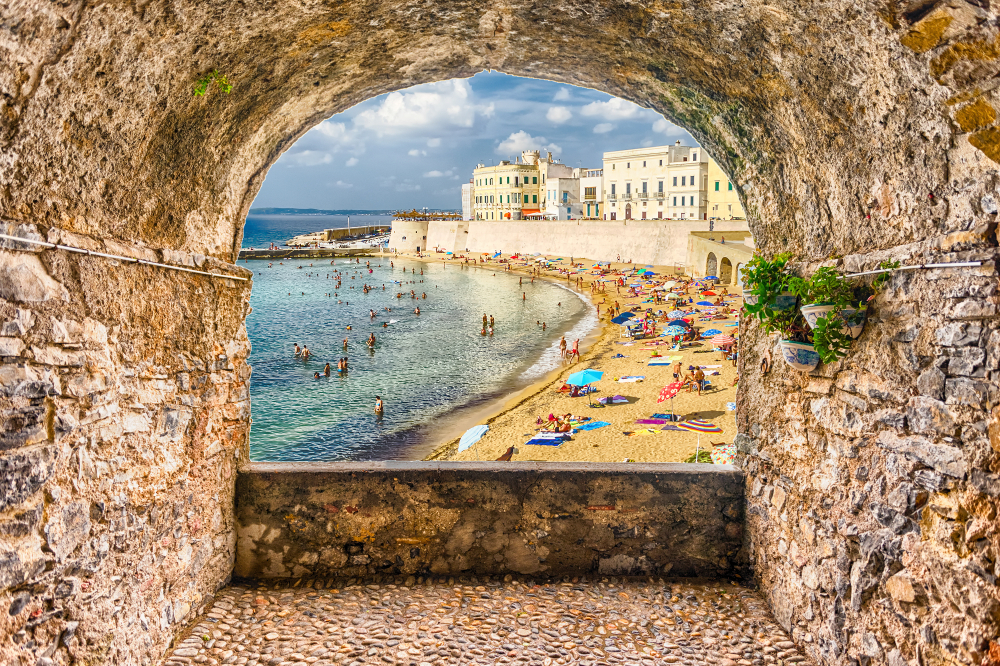 Once part of Greater Greece, Gallipoli has a fascinating history. It's worth exploring its old town but much of its history can actually be found underground. In the 18th century, Gallipoli was a busy and thriving commercial centre, most famous for exporting its lamp oil. Whilst these days we may be more interested in consuming the olive oil than burning it, in those days the oil kept cities as far as away as London in light. What made the oil so good was that it didn't smoke, meaning that it didn't turn lamps black. 26 ships left each day, shipping the oil throughout the Mediterranean and Northern Europe.
Visit the monument to Italian soldiers in Brindisi
Brindisi is a bustling city with plenty to see and do. It's worth visiting both the Castello Alfonsino di Brindisi (a 16th century defensive castle located at the port entrance) and the Church of Santa Maria del Casale (a 13th century church whose exterior is as fascinating as its interior). If you do visit Brindisi, then do also head to the 53 metre tall monument affectionately known as 'the rudder'. It's worth climbing to the top to enjoy un rivalled panoramic views over Brindisi.
Explore the canyons of the Terra della Gravine Nature Reserve
After the Gargano National Park and Alta Murgia park, the Tella della Gravine Nature Reserve is the third largest national park in Puglia. It is also a paradise for wildlife lovers with hundreds of species of animals, birds, flora and fauna. The landscape here is dramatic with 60 canyons and ravines through which ancient rivers used to flow, some as high as 500 metres above sea level. There are also a number of underground villages that can be explored in Mottola in the Petruscio ravine and also in the village of Casalrotto.
Gobble up the tastings at a food or festival
Italy loves any celebration of food and Puglia is no exception. Puglia plays host to a number of food festivals each year and it's well worth trying to coordinate your visit to coincide with one of these. It's impossible to list them all here but some of the most noteworthy include Non solo Fiera in Martina Franca, the Truffle Food Festival in Corigliano d'Otranto, the Negroamaro Wine Festival in Brindisi and the Mercatino del Gusto in Maglie.
Listen to a concert at a music festival
If you're more into music than food, then Puglia is home to just as many music festivals. From the Otranto Jazz Festival to the classical music Festival della Valle d'Itria, and from the Locomotive Jazz Festival through to La Notte della Taranta (which combines several music traditions including rock, jazz and classical), there will be a concert somewhere to appeal to all music tastes and genres.
Watch a fireworks display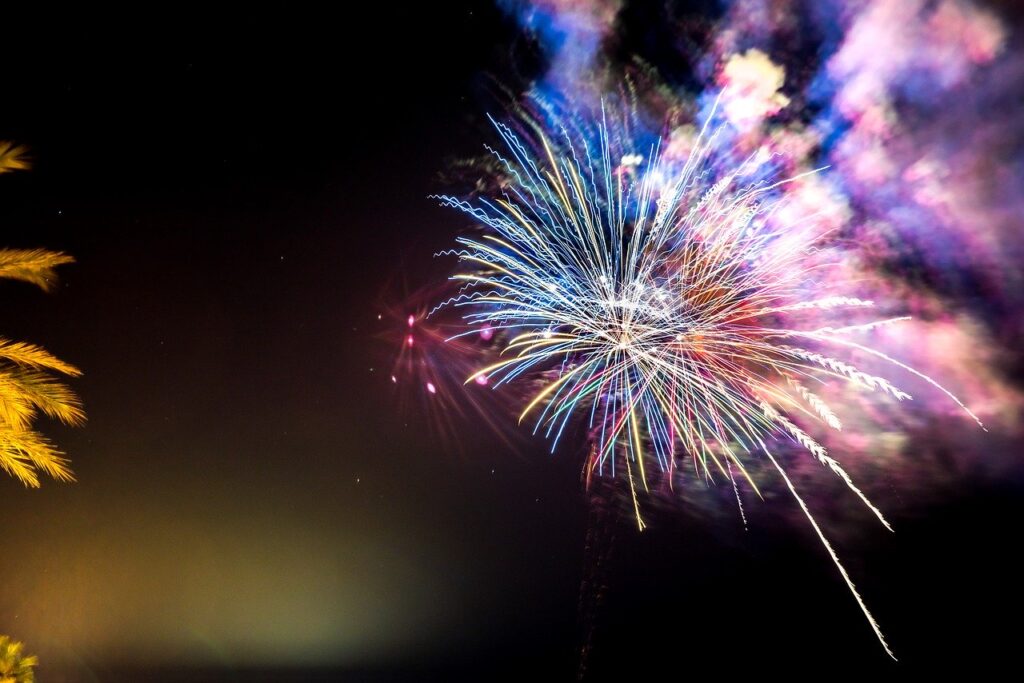 The Sagra Pirotecnica della Valle d'Itria is a hugely popular annual fireworks event in Puglia which attracts thousands of spectators keen to watch the impressive display. Be prepared for a late night though – the fireworks don't start until midnight but they are well worth staying up for. If you're not in Puglia at that time, then there are plenty of other fireworks displays to enjoy throughout the year. Head to Bari in May, for example, and you can take part in the Festa di San Nicola, an event which attracts thousands of pilgrims each year and when a large statue of St Nicholas (the original Father Christmas) is carried by sea by a colourful flotilla. The event finishes with an impressive fireworks display. There are a number of other annual events in Puglia which culminate in spectacular firework displays. Some of those deserving a mention include La Festa di Santa Domenica in Scorrano each July and La Festa dei Martiri Idruntini in Otranto and the Festa della Madonna di Leuca, both in August.
Stock up on ceramic souvenirs
Puglia has had a long tradition of ceramic and terracotta production. Italy has an annual 3 day event celebrating its strong ceramic tradition and in Puglia the most notable celebrations during this event are in Laterza and Grottaglie. However, all year round throughout Puglia you will find plenty of artisan businesses selling hand crafted ceramics. Probably the most famous and symbolic object you will see and which is produced in Puglia is 'il pumo'. The iconic rosebud shape is easy to spot but you'll find them in a whole host of sizes and colours. You'll spot pumi both inside and outside houses in the region, popular because they are supposed to bring good luck to every new venture in life, where it's a new business, home or relationship.
Choose a team to support in the palio
Whilst Siena in Tuscany may be the most famous palio venue in Italy, there are other palii to enjoy, including the palio which is part of the Torneo dei Rioni in Oria. This kicks off with a parade of over 800 costumed participants, dressed head to foot in Medieval garb and culminates with the palio where the four different districts of Oria compete in various Medieval tests to decide who is the ultimate victors. Whilst you can either stand and watch the parade for free or buy a seated ticket for a few euros, tickets to the palio itself are more expensive and need to be booked in advance.
Hit the shops!
Shopaholics will love the opportunity to purchase their favourite brands at discounted rates at the Puglia Outlet Village in Molfetta. Brands include Calvin Klein, Gant, Hugo Boss, Nike and Levi Strauss however there are over 140 outlets in total here. Otherwise, for full priced top designer brands, head to Bari. On Via Sparano you'll find all the top boutiques including Prada, Armani, Valentino, Hermes and more. Head in January or July to make the most of the annual sales.
Taste some of the Pane di Altamura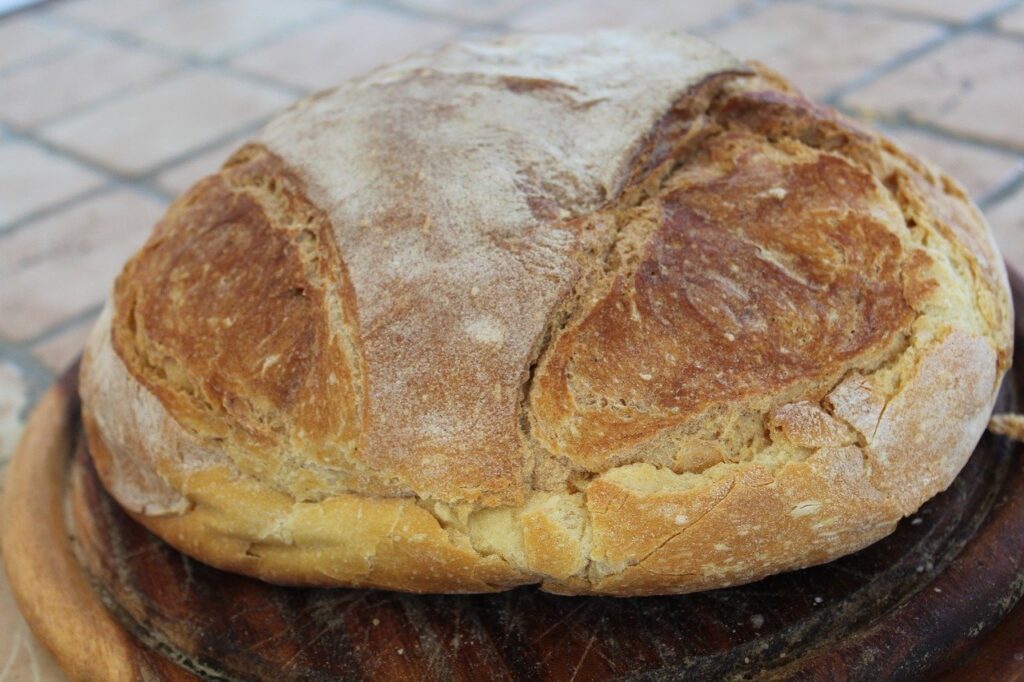 Each region of Italy has its own unique type of bread. The Pane di Altamura is arguably one of Italy's most famous and has a long illustrious history, described by the Latin poet Horace as 'the best bread in the world.' It is characterised by a very thick crust and enjoys Protected Designation of Origin status. Historically, homes wouldn't have their own ovens and the ladies of the town would prepare the dough at home and then take it to a public oven to bake. In order to distinguish one loaf from another, each family would have a unique stamp placed on the bread by the baker, a tradition that some families even carry on today. Head to the hilltop town of Altamura to sample it for yourself.
Discover the Rock Park of Lama d'Antico
The Lama d'Antico is a Medieval village, nestled amongst olive groves and home to cave dwellings, rock churches and frescoes. It's an astonishing place to visit and visitors can explore the ancient Chiesa Madre, crypt of San Lorenzo and the crypt of San Giovanni all dug into the rock and beautifully adorned with Byzantine frescoes. Also visible is the old mill, tannery and numerous houses again all dug into the rock. It is an archeologists delight.
Visit an astronomy park
Sidereus is Puglia's astronomy park. Holidaymakers can enjoy a guided tour of the park which takes about 2 hours. As well as being home to numerous telescopes capable of observing the moon, planets and other celestial wonders, it also houses numerous sundials, plenty of models of the solar system and a collection of meteorites. If you have a keen interest in space, then you definitely need to make a bee-line for the Sidereus Astronomy Park!
Enjoy a spa treatment
The pace of life is definitely slower in Puglia. Visitors should find that just being there will bring relaxation and calm and a break from the usual hectic way of life. However, for the ultimate in relaxation, take a trip to one of the many spa and wellness centres within the region.
Follow in the pilgrim's footsteps to an underground church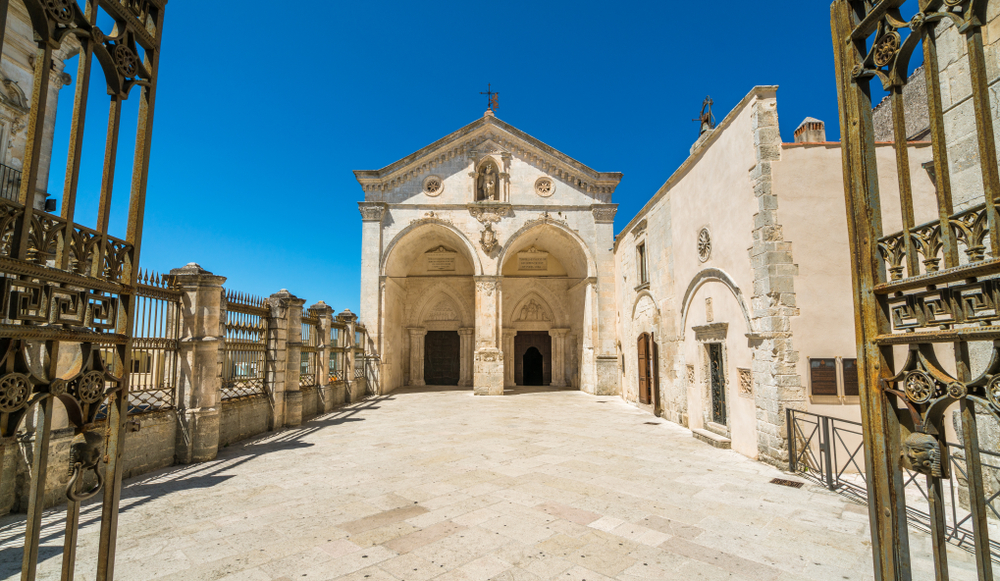 Situated in Monte Sant' Angelo is the Basilica Santuario San Michele Arcangelo, created around the cave where, back in 490 AD, the apparition of San Michele Arcangelo came before a shepherd. Over hundreds of years, the sanctuary has become a favoured destination for pilgrims and Popes and it is now a UNESCO World Heritage site. These days, there are four main elements to explore – the Cave of Saint Michael, the crypts, chapel and museum.
Explore scenes from the movies
Over the years, Puglia has formed the backdrop to many a movie and film lovers can easily craft their sightseeing around famous film sets. The 2014 romantic comedy 'Walking on Sunshine' was filmed in Puglia. And nearby Matera in neighbouring Basilicata was the backdrop for the 2016 'Ben Hur' remake as well as the Bond movie 'No time to die.'
Visit the weekly markets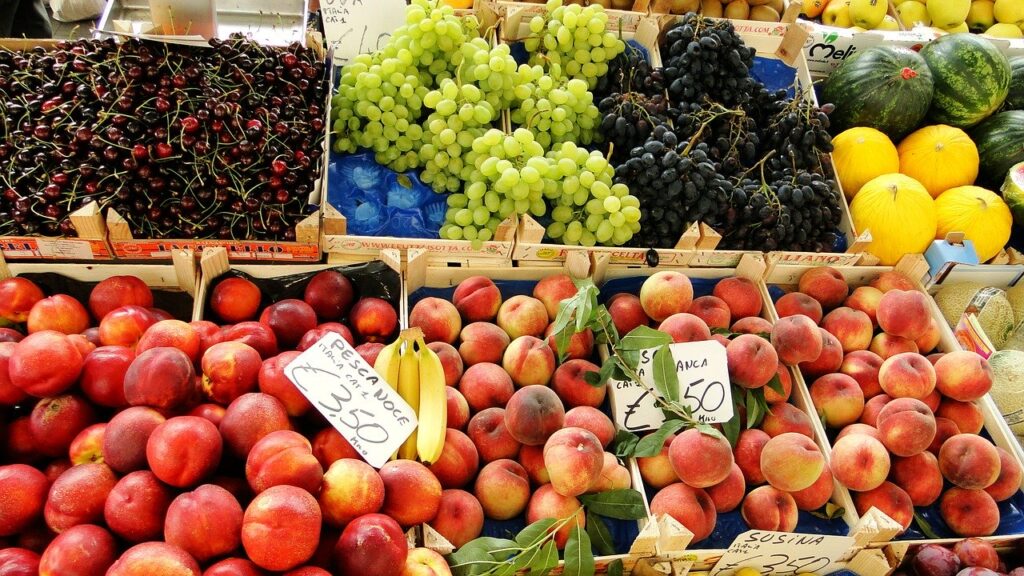 The most authentic way to shop during your holiday in Puglia is to head to one of the many weekly markets held in each town. Typically open in the morning, the markets are a great place to discover and taste new foods of the highest quality and freshness. Some of the largest markets include those in Cisternino, Lecce, Vieste and Andria on a Monday, Monopoli and Noci on a Tuesday, and Otranto, Gallipoli, Martina Franca and Putignano on a Wednesday. In the second half of the week you have markets in Alberobello, Brindisi, Porto Cesareo and Polignano a Mare on a Thursday and then in Locorotondo and Conversano every Friday. At the weekend there are markets in Castellana Grotte and Ostuni on a Saturday and Savelletri on a Sunday.
Spend the afternoon in a museum
There are an incredible amount of museums in Puglia covering an incredibly diverse subject matter. From the Archaeological Museum in Faggiano to the Museo dell' Olio d"oliva in Fasano and from the Museo del Confetto Mucci Giovanni in Andria (particularly popular with those with children since it sheds light on the process of making sweets) to the Rudolf Valentino museum dedicated to this famous movie star and his films, there is a museum catering for all tastes and interests.
Visit Trani cathedral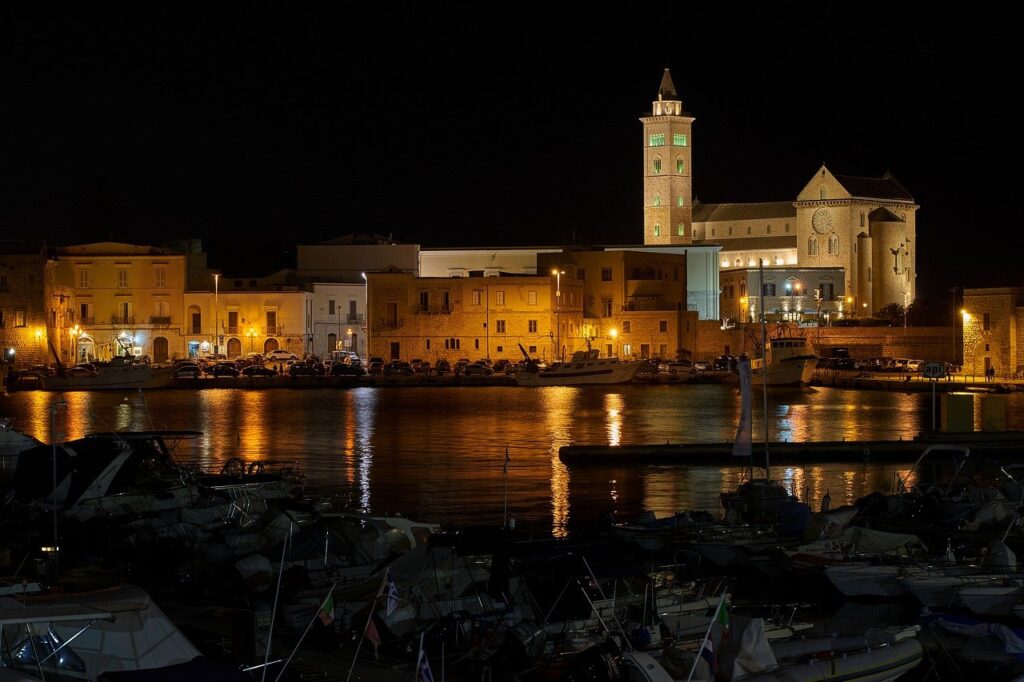 The cathedral in Trani stands out in the town. The soaring 59 metre bell tower and the remaining body of the building sits right at the waters edge, dominating the landscape from both the sea and on land.