The festive season is a wonderful time to visit the beautiful city of Florence. Not only do visitors have the usual wonderful choice of museums, art galleries and architecture to enjoy, but the city also hosts an annual Christmas market, known as the Weihnachtsmarkt (a German word meaning Christmas market). With over 50 stalls laid out over the Piazza Santa Croce, the stallholders come from the city of Heidelberg in Germany to sell their traditional Christmas wares, from decorations for your home and tree to stollen and Gluhwein (a German mulled wine). It's a not-to-be missed annual event and will certainly provide you with plenty of inspiration for your Christmas shopping!
If you fancy heading to the market, and need accommodation, then this contemporary 1 bedroom apartment in Florence is just a short walk from the Piazza Santa Croce. So there's no excuse not to try the mulled wine!! Plus, with its own private roof terrace, it's a great place to enjoy the fireworks in Florence on New Year's Eve!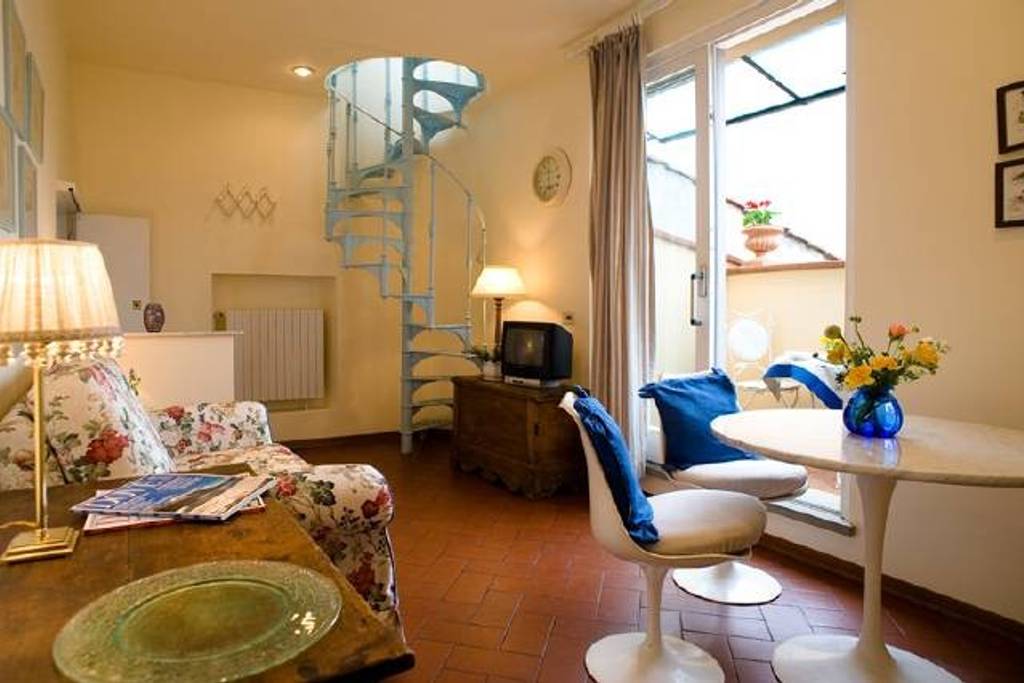 Or if you're part of a larger group, then this 3 bedroom villa in Florence will sleep up to 6 people….. so there's no excuse not to invite your family and friends to Florence this Winter!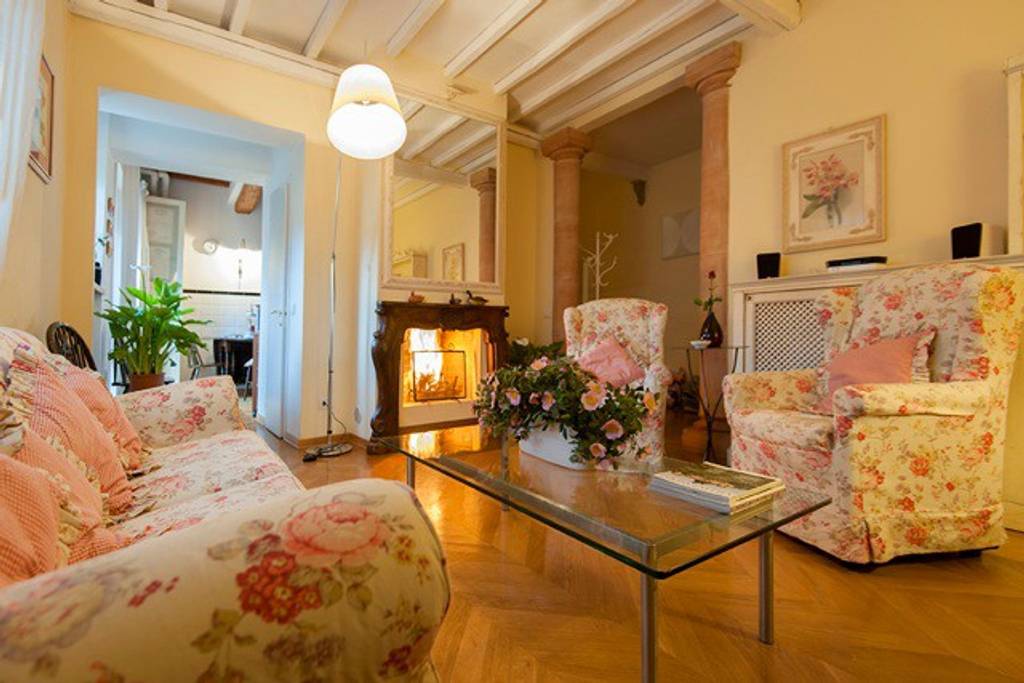 Of course, there are plenty of other opportunities to buy your friends and family some amazing Christmas presents in this wonderful city. Florence offers plenty of superb shopping options. The principal Florence shopping street is the Via de' Tornabuoni, where you'll find the showrooms of Italy's top fashion designers including Prada, Gucci, Dolce and Gabbana, Armani, Vavalli and Ferragamo. Of course, the city also offers lots of opportunities for cheaper priced Florence shopping, with high street stores in abundance. You'll also find a couple of department stores in the centre of the city too.
For those keen to 'bag a bargain' there are also plenty of outlet malls to choose from just outside the city. With the rise of the outlet mall, shopping in Florence doesn't have to be just for those with deep pockets! Take your pick from McArthurGlen's Barberino Designer Outlet in the north of Florence or try The Mall Florence to the south where you will find plenty of designer labels. Designers retailing at The Mall Florence include Alexander McQueen, Armani, Burberry, Fendi, Gucci, Hogan, Stella McCartney, Tod's, Valentino and Yves Saint Laurent. Both malls offer designer brands at fraction of their normal prices.