If you're thinking of a holiday in Tuscany this year, then it's worth taking a look at Bookings For You to see their choice of wonderful Tuscany holiday villas and apartments. Aiming to have something for every taste, budget and group size, Bookings For You have a range of Tuscany apartments and villas starting from 1 bedroom contemporary apartments to 10 bedroom traditional Tuscany farmhouses and villas.
Once you've sorted out your accommodation and flights, it's then worth planning what to see and do during your stay. Tuscany is a region in Italy brimming with character, charm and beauty. Unless you're staying for a long period of time it's likely you won't manage to see and do everything, so prioritise the activities and trips you want to make during your Tuscany holiday.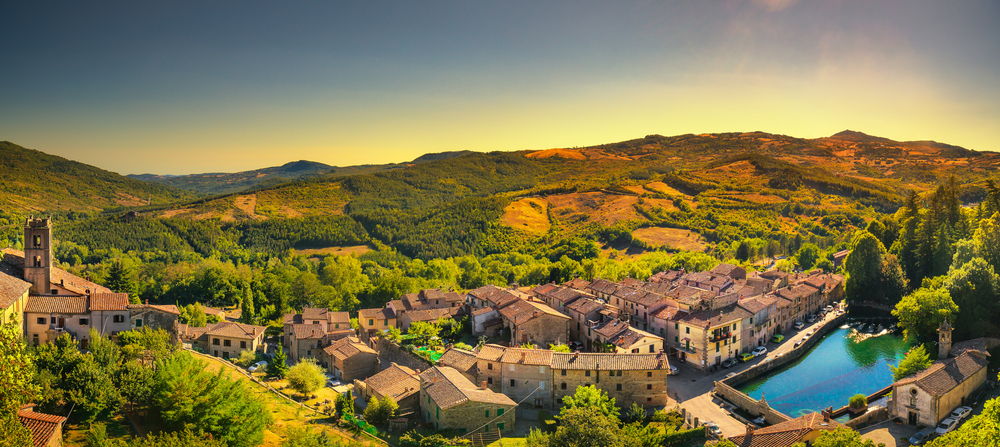 Certainly, there are some amazing towns and cities which you should ensure you visit during your stay. These are all great trips from whatever Tuscany villa or apartment you're staying in. Probably the most well known of these are Florence. Check out our guide to Florence, where you'll find the top 60 things to see and do in the city.
Just as beautiful is Siena. Renowned for it's world famous palio, held twice during the Summer months, Siena's dramatic black and white architecture is instantly recognisable.
Pisa is also well worth visiting. All too often people fly into Pisa now but fail to stop to see the city before heading to their Tuscany villa or apartment. It's worth taking the time to head into the centre. The famous Leaning Tower of Pisa is certainly where holidaymakers flock first, however, there is much more to the city.
Near to Pisa is the smaller city of Lucca. Whilst much smaller than some of the other cities, it's certainly no less beautiful or inspiring. The same is true of San Gimignano, Arezzo and Cortona, all well worth a day trip from your choice of Tuscany holiday villa or apartment.
Bookings For You has written a helpful guide to Tuscany's towns and villages which is worth reading ahead of your stay. There is also plenty of additional information about what to see and do in Tuscany during your stay, including information on the best Tuscany museums, where to find the best retail bargains, the most challenging golf courses in Tuscany and much more.