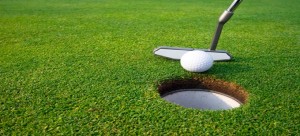 If playing amid olive groves and vineyard covered hills is your idea of the perfect round of golf, then Tuscany is certainly an ideal destination for a golfing holiday! With an abundance of superb golf courses right across Tuscany to choose from, you will certainly be able to play at a different course each day.
And, after a round of golf and drink at the club house, there are plenty of wonderful Tuscany villas and apartments to come back to. Bookings For You offer a fabulous range of Tuscany villas and apartments for your golfing holiday in Tuscany, Italy.
We have selected just a few of the golf courses which you may like to visit during your stay.
Ugolino Golf Club: Just 20 mintes south of central Florence, the Ugolino golf course in Grassina is the oldest golf club in Tuscany. Set in the heart of the Chianti region and only a few miles from the centre of the city, the spectacular hillside course has wonderful views over the Tuscan countryside. www.golfugolino.it
Medici Golf Club: Golfers can enjoy a round of golf at the Poggio dei Medici golf club, just 20 minutes north of the city of Florence.www.golfpoggiodeimedici.com
Le Pavoniere Golf Club: Il Pavoniere is another inviting layout, located approximately 40 minutes drive from Florence. Designed by Arnold Palmer, it's a challenging 18 hole course. www.golfclublepavoniere.com
Montecatini Golf Club: A complex course with the most difficult holes being 3, 4, 5 and 10. Don't get caught out by the natural water obstacles at 5 of the 18 holes! www.montecatinigolf.com
Castelfalfi Golf Club: Located in the heart of the Tuscan countryside between Pisa and Florence, the club offers both an 18 hole mountain course and 9 hole course lake course. www.castelfalfi.co.uk
Il Pelagone: A golf and hotel resort with a relaxed and friendly atmosphere. www.pelagone-golf.com
Tirrenia Golf Club: This is a 9 hole course near Pisa designed by an English architect, Ken Cotton. www.golftirrenia.it