One of the best things about holidays is sampling the local food, whether its Michelin grade dishes, finger-licking street food or uncovering the local delicacies — appetising or not. We know how important it is for some of our guests to be within walking distance of a local restaurant or two, so we've compiled a list below of places where our fantastic holiday properties are within walking distance of equally fantastic restaurants.
Baveno, Italian Lakes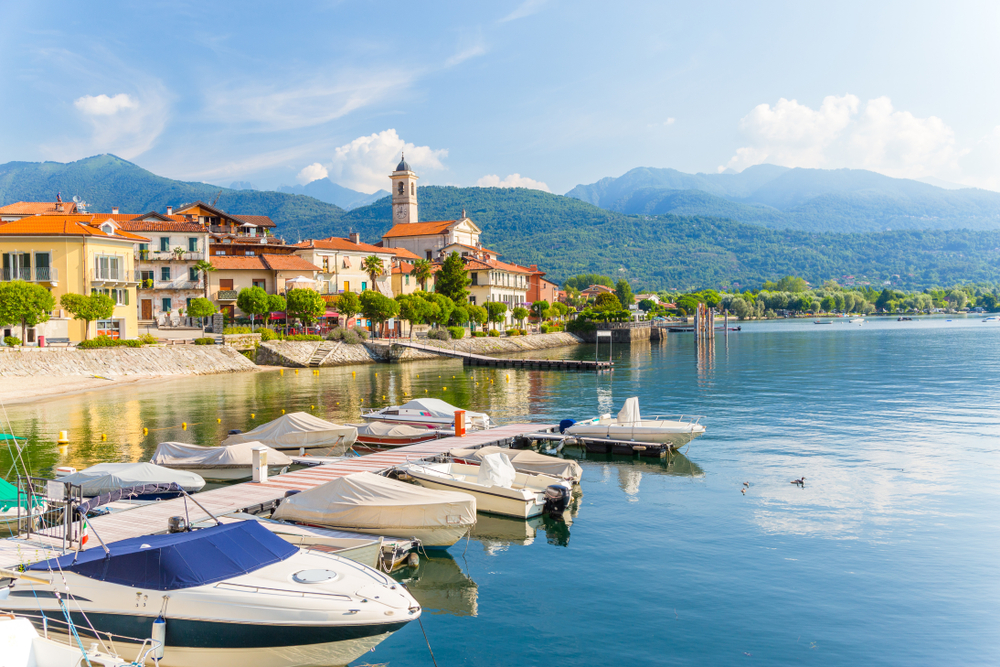 Located on the west shore of Lake Maggiore, this historic town has numerous restaurants for visitors to choose from. There's the incredible Ristorante Amelie, serving fantastic Michelin-worthy dishes, and Vistaqua — which has a breathtakingly stunning views over Lake Maggiore. If you can catch a sunset here, you won't be disappointed.
Apartment Roncaro: Two Bed Apartment near Stresa>
Spello, Umbria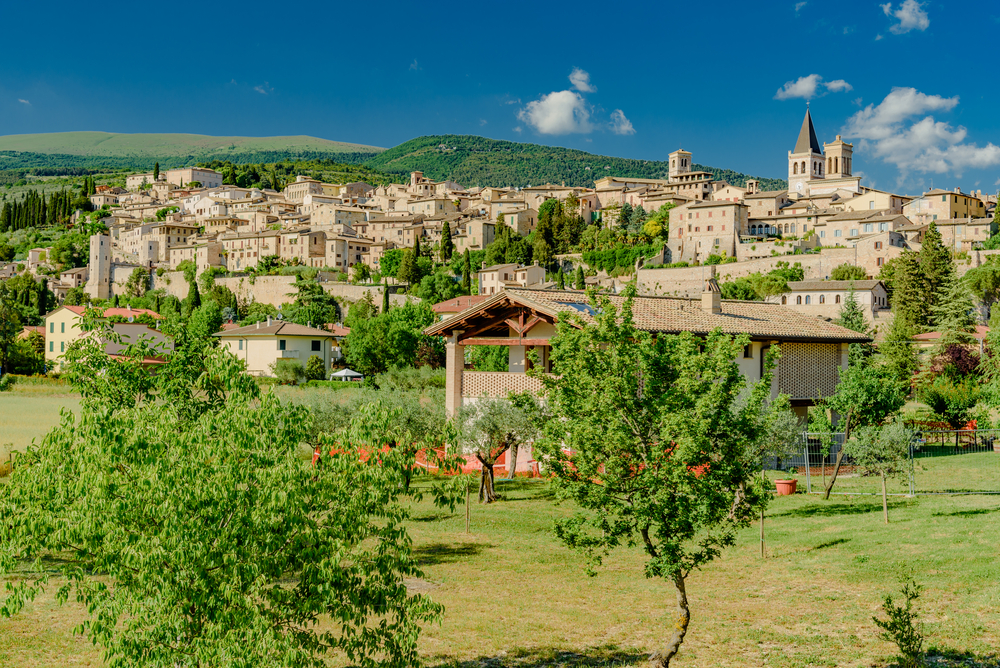 Foodies are spoilt for choice in the ancient hill town of Spello, where visitors can choose from close to forty places to eat. From the vaulted brick ceilings of Enoteca Properzio and La Cantina, to the panoramic views of the Umbrian valley from the terrace of Ristorante Porta Venere, the restaurants truly capture Italian food at its finest.
Apartment Patio: Two Bed Spello Apartment >  
La Casetta: Two Bed Spello Apartment >
Buonanotte Barbanera: 3 Bed Spello Villa >
Casa Giardino: 3 Bed Spello Villa >
Paciano, Umbria
Whilst Paciano might be a small town, it certainly makes up for it in restaurants. If you didn't fancy cooking dinners, you could spend a week here and not go to the same restaurant twice. There's Ristorante Il Poderaccio, which serves amazing seafood, Locanda Manfredi with panoramic views of Trasimeno lake and sublime fresh food, and Osteria La Loggetta which boasts truly authentic flavours on its menu.
We should also mention La Sosta Di Giano — a great bar with a wide selection of beers, wines, whiskeys and liqueurs. They also serve authentic Italian coffee, with tables in the main square.
Il Frantoio: One Bed Umbria Apartment >
Sagrantino: Two Bed Umbria Apartment >
Fonte Cicerum: 5 bedroom Umbria villa >
Florence, Tuscany
Of course we couldn't write this without mentioning Florence. Famed for its wealth of architecture, art and history it also will leave you spoilt for choice when it comes to dining decisions — there are hundreds of places to go when you're feeling peckish. There's Fermento 1889, which serves incredible Italian pizzas, and Bottega Conviviale — a fabulous wine bar which makes a great lunchtime treat.
Apartment Bellosguardo: One Bedroom Florence Apartment >
Apartment Cestello: Two Bed Florence Apartment >
Not inspired by any of the above? You can also walk to restaurants from any of these splendid properties in the Italian Lakes:
San Mamete 6: One Bed Lake Lugano apartment >
Casa Belva: 3 bed Italian Lakes Villa >
Apartment Tranquillo: Four Bedroom Apartment in Maccagno >
Villa Meina: Five Bedroom Italian Lakes Villa >