We've all been there. We're happily enjoying our holiday in Italy only to unexpectedly wake up to find all the shops shut that day. Italy has 12 national public holidays each year as well as up to one additional one per region. These include:
April 25th – Feast of St Mark – Venice : April 28th – Sardinia Day – Sardinia : June 24th – Feast of St John – Florence, Genoa and Turin : June 29th – Feast of St Peter and St Paul – Rome : July 15th – Feast of St Rosalia – Palermo : September 19th – Feast of St Gennaro – Naples : October 4th – Feast of St Patronius – Bologna : November 2nd – Feast of St Giusto – Trieste : December 6th – Feast of St Nicholas – Bari : December 7th – Feast of St Ambrose – Milan.
Most national public holidays in Italy fall on the same date each year and if that happens to be at a weekend, Italians won't get to enjoy a substitute day off in lieu. These numbers are in line with Austria but are more than most other European countries including France, Spain, Denmark or Germany. And, in comparison to Italy, here in the UK we enjoy just 8 annual public holidays.
We hope that this summary of Italy's national public holidays will help your holiday in Italy run a little more smoothly and ensure you're not caught out when the supermarket shuts early for the day! So what are the public holidays in Italy and when are they?
January 1st: Capodanno (New Year's Day)
The world's most celebrated festival, Italy is by no means alone in celebrating New Year's Day. In fact, with the exception of Israel, all countries that follow the Gregorian calendar have a public holiday on January 1st. The turn of the New Year is typically marked with fireworks at 00:00.
January 6th: La Befana (Epiphany)
January 6th marks the Feast of Epiphany, the ending of the Christmas period and the remembrance of the presentation of the infant Jesus to the three Magi. It is a national public holiday in Italy. Schools and businesses will be shut but you will find that a lot of shops remain open to make the most of the in store sales which started on 3 January.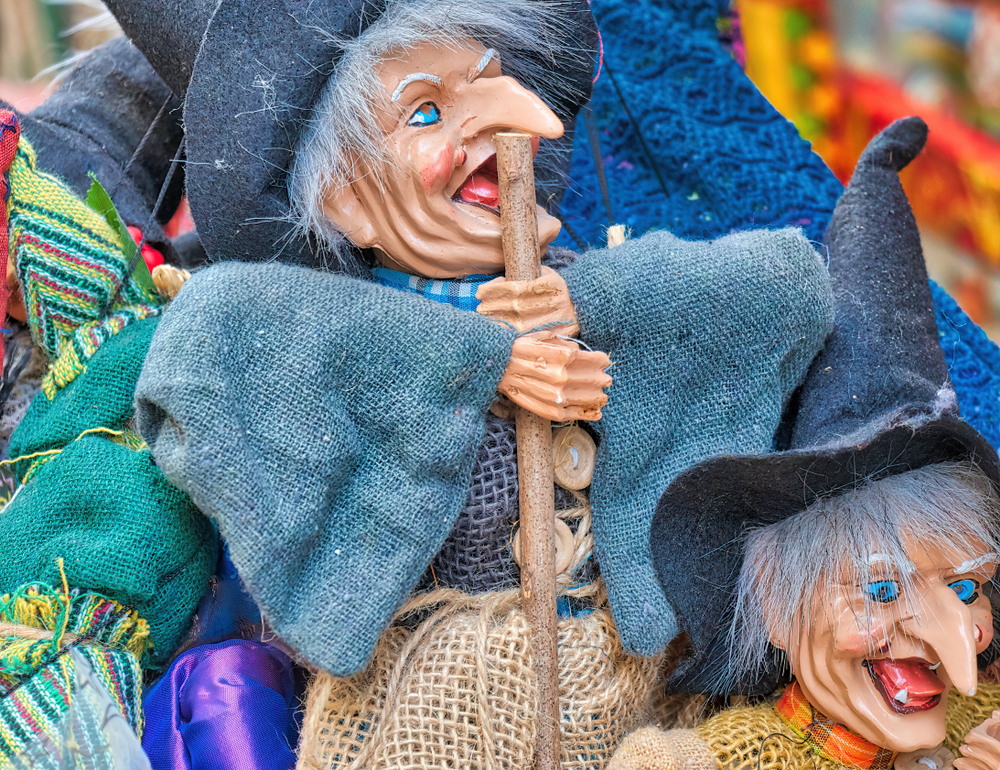 Befana is an old woman who delivers gifts to children throughout Italy on the eve of Epiphany. Traditionally pictured as a witch travelling on a broomstick, according to tradition she enters houses via your chimney and fills the shoes or stockings of well behaved children with toys and sweets. Those children who haven't behaved well during the year will find their stockings have been filled with lumps of coal instead! The tradition dates back to a legend that started back in the 13th century. So the story goes, on their way to see the infant Jesus, the Magi stopped to ask Befana for directions and asked her to join them. She refused at first, but subsequently changed her mind and tried to find the manger herself. However, her efforts to find the baby Jesus were in vain and so she gave the gifts she had brought to other children instead. And so, even today, she travels on her broomstick every year on January 5th looking in vain for the manger and instead giving her gifts to those Italian children who have left out a stocking or shoe.
There are also some specific events in Italy marking Epiphany. These include the Cavalcade of the Magi in Florence when hundreds of people don Renaissance costumes and parade on horseback through the city. The event dates back to the 15th century and was first organised by the Medici family. In Rome on this day, the Pope will also hold Mass in St Peter's Basilica at 10 a.m.
Pasqua (Easter Sunday) This will be 17th April in 2022
According to an IPSOS poll in 2017, nearly 75% of Italians are Catholic and less than a quarter of Italians are irreligious. With these figures, it's therefore perhaps not surprising to learn that Easter is one of the most important holidays in Italy. Visitors should expect to find major attractions closed and public transport much more limited than normal.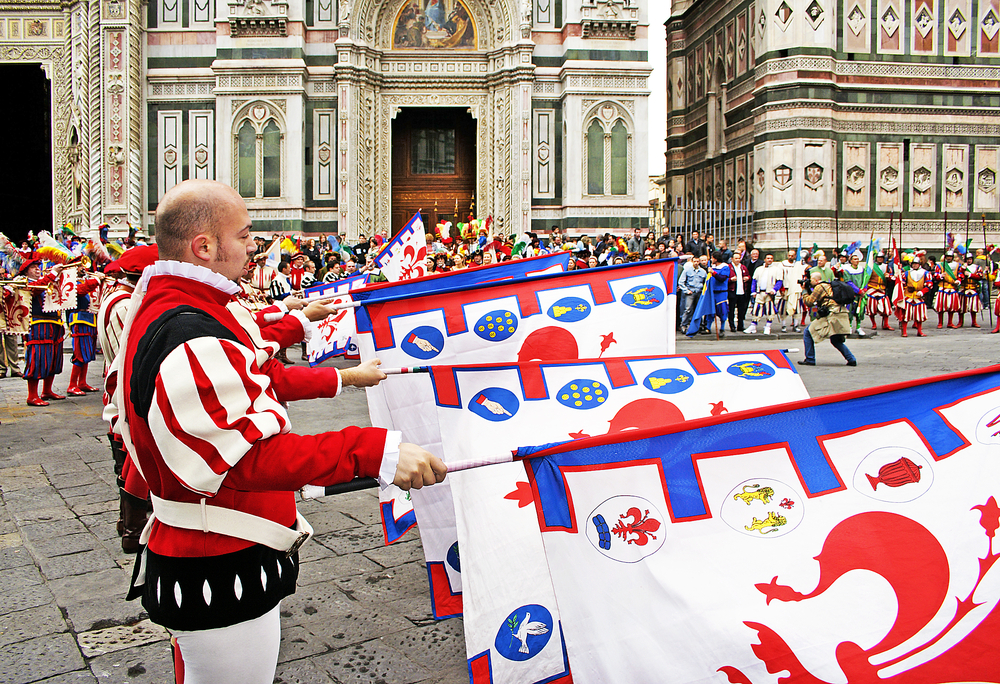 Easter Sunday will see a whole host of religious parades and celebrations taking place throughout the country. Of course, as the centre of the Roman Catholic church, Rome is the focal point of these celebrations with the Pope delivering Mass and the blessing 'Urbi et Orbi' at noon. However, Florence plays host to what we think is the most dramatic of Italy's Easter Sunday celebrations – the Scoppio del Carro (Explosion of the Cart), `During this event, a 400 year old wagon is pulled through the streets by a pair of oxen accompanied by drummers and flag throwers. Once it reaches the Piazza del Duomo, the Archbishop then lights the fuse of a dove-shaped rocket from the safety of the cathedral altar, which in turn flies down a wire to the cart setting off a spectacular firework display in the piazza.
Discover the best places to holiday in Italy at Easter.
Pasquetta (Easter Monday) This will be 18th April in 2022
Literally translated as 'Little Easter', Easter Monday is also a public holiday in Italy. It can also sometimes be affectionately referred to as Lunedi dell' Agnello (Lamb Monday) which is a clue about what Italians often tend to eat on this day. Otherwise, Easter Monday in Italy is very much a time to spend with friends. You'll often find Italians enjoying days out in the countryside on Easter Monday. After all, as the Italian saying goes 'Natale con i suoi, Pasqua con chi vuoi,' Christmas is the time to spend with family and Easter with whoever you want. That's not to say that there aren't organised events and celebrations. There are, such as the Palio of the Egg in Tredozio in Emilia-Romagna and the cheese rolling race in Panciale, but they're definitely fewer and farther between.
April 25th: Il Giorno della Liberazione (Liberation Day)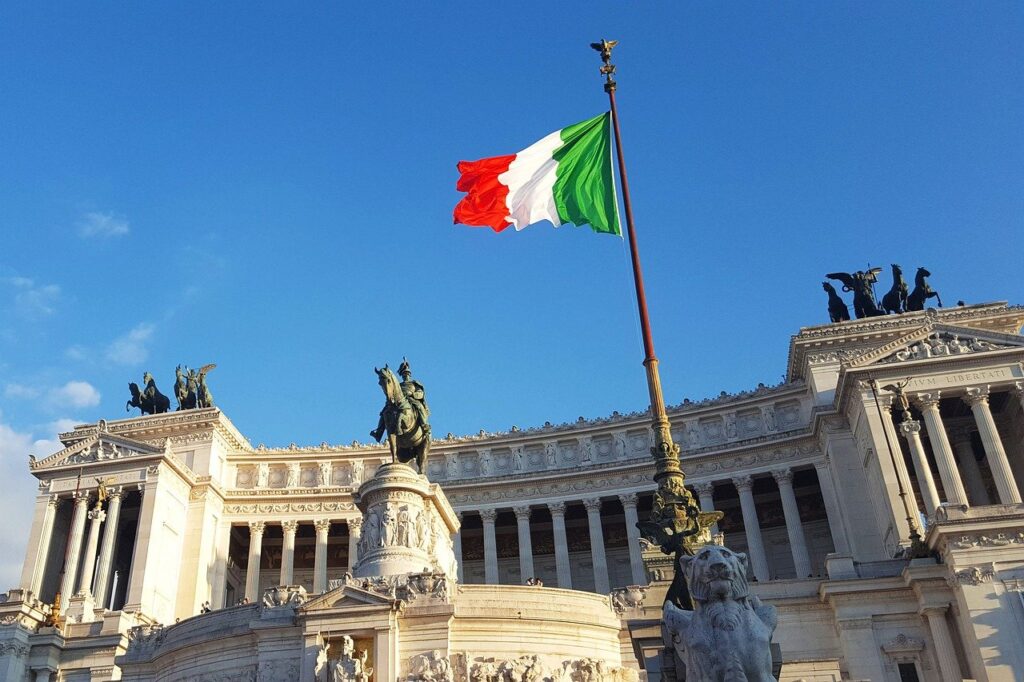 Celebrated since 1946, Liberation Day marks the liberation of Italy by both Allied troops and the Italian resistance during WWII along with the end of Nazi rule. It also honours the troops that died during the war, the partisan fighters that died as well as the civilian casualties. April 25th was chosen to mark this important event since it was the day when the key Northern industrial cities of Milan and Turin were liberated.
These days, expect to see gatherings taking place in towns across Italy. These may be in the form of political rallies, concerts or parades. In Rome, it is traditional for the Italian president to attend a ceremony at the Altare della Patria (Altar of the Fatherland) and to lay a wreath. It's also popular to sing the traditional folk son Bella Ciao, which tells the story of an anti-fascist resistance fighter who died fighting for Italian liberation and whose only wish was to be buried in the Italian mountains in the shadow of the flowers that grow there.
Once again, schools, offices and many shops will be shut, along with many museums and monuments. Public transport may also be much more limited than normal.
May 1st: Festa de Lavori (Labour Day)
Over 80 countries around the world mark 1st May as International Workers Day or Labour Day. In Italy, you'll find banks, schools and government buildings closed on Primo Maggio. Many private businesses will also choose to shut and supermarkets will usually have limited opening hours. No buses run on May 1st and trains will run on a limited timetable. Most museums and monuments in Italy will also shut on this day.
The biggest celebration to mark the day is in Rome – the annual 1st May concert (Concerto del Primo Maggio) – which is attended by around half a million people and which is televised live. For those in Rome at this time, be aware that this will result in several road closures.
Since Labour Day is so close to Liberation Day, you'll find that many Italians choose to take the last week of April as a holiday, making the most of the two official holidays.l
June 2nd: Festa della Repubblica (Republic Day)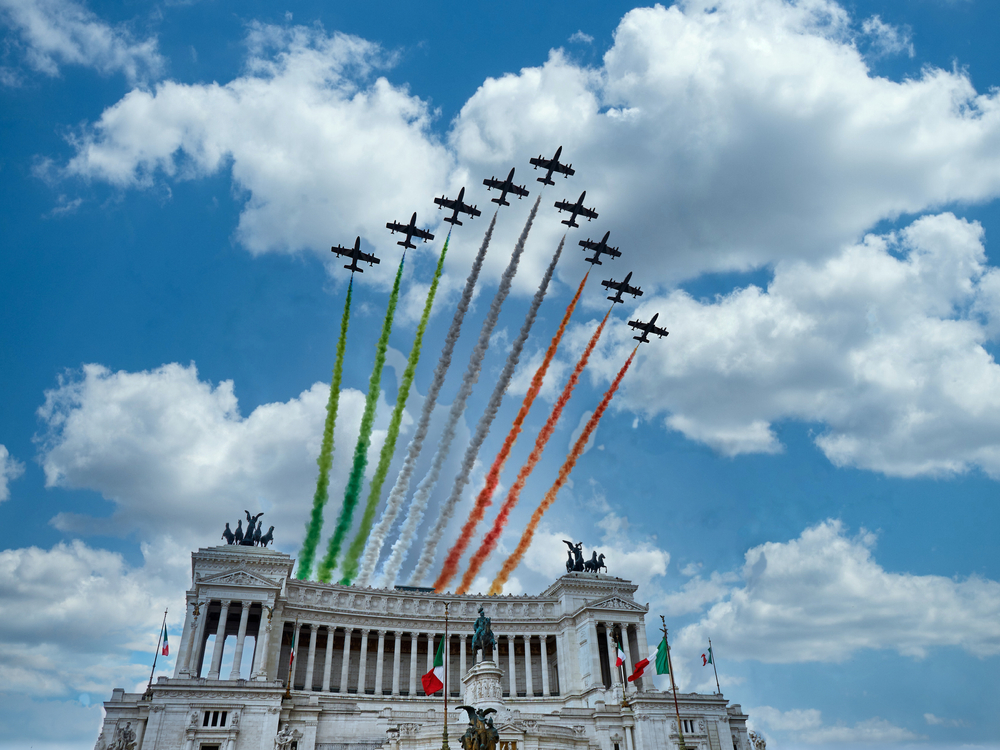 2 June marks the day back in 1946 when Italians voted to abolish the monarchy and form a republic. The decision was voted in by more than 12 million Italians, sending the male members of the Italian royal family into exile where they stayed until 2002. Expect to find schools, public offices and some shops shut.
The Italian President will always lay a wreath on the Tomb of the Unknown Soldier at Rome's Altare della Patria (Altar of the Fatherland), an event which is swiftly followed by a military parade along the Via dei Fiori Imperiali. Smaller towns may also have parades to mark the event. The events in Rome culminate in a flyover by nine of the Frecce Tricolori (Italy's version of the British Red Arrows) who soar above the parade sending streaks of red, white and green into the sky behind them. It's an impressive spectacle.
August 15th: Ferragosto
The Italian public holiday that seems to catch most foreign holidaymakers out, since it coincides with people's main Summer holiday in Italy, Ferragosto has both religious and secular connotations. First of all, 15th August is also the day of the Feast of the Assumption, commemorating Mary's assumption to heaven. However, Ferragosto actually became the modern holiday it is today during the reign of Mussolini. He declared the 15th august a holiday in his attempts to give Italy a national identity. The Fascist regime would organise special trips on this day, giving those less wealthy the chance to explore Italy and discover more about the country in which they lived.
These days, Ferragosto marks the unofficial start of Italy's summer holiday season and many businesses will choose to just shut down from this date until the beginning of September. Italians will typically escape to the coast and there are fireworks displays marking the evening celebrations in towns across the country. The good news for holidaymakers though is that you should find that most museums and tourist attractions will stay open, reflecting the fact that it is peak tourist season.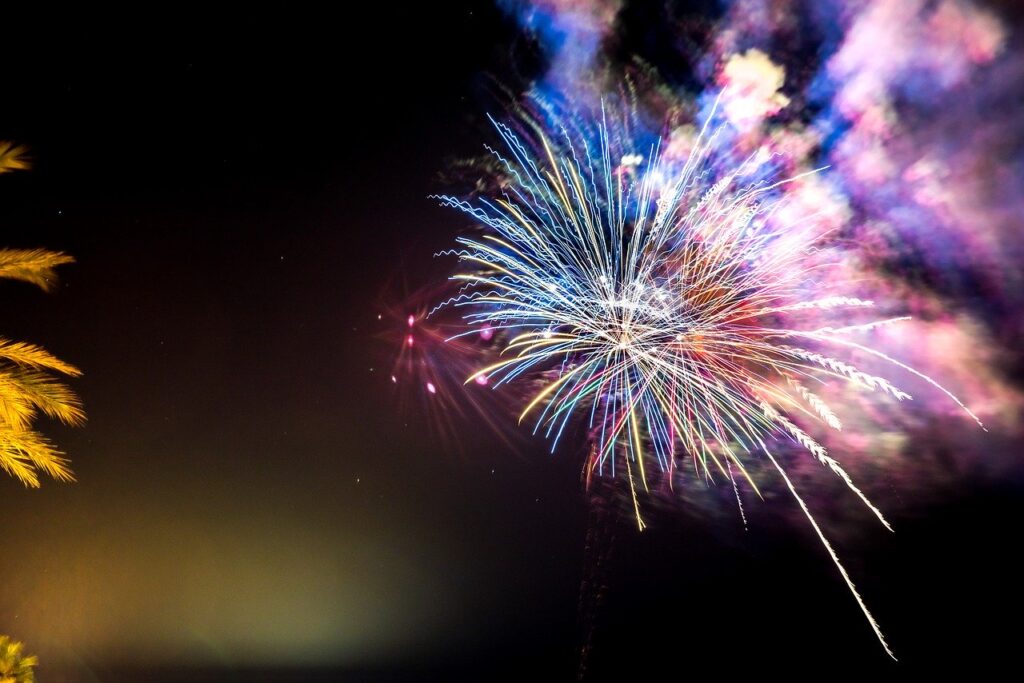 November 1st: Ognissanti (All Saints' Day)
All Saints' Day – also known as Tutti i Santi or La festa di Ognissanti – has been recognised as an official public holiday in Italy since 1949 and many organisations and businesses will now be closed on this day including government offices, banks, post offices and schools. The feast celebrates all the saints of the Catholic calendar and its origins date far back to the beginnings of Christianity.
December 8th: Feast of the Immaculate Conception
To mark the Feast of the Immaculate Conception, at an annual ceremony that takes place near Rome's Spanish Steps, the Pope will kneel in prayer and lay a wreath at the feet of the statue of the Madonna at the Piazza Mignanelli. All over Italy, many Italians will attend church to honour Mary and to similarly celebrate her conception free from sin.
This national holiday shouldn't impact holidaymakers too much though. Since the 8th December also marks the official start of Italy's Christmas season, shops tend to remain open. Just be aware that some towns may be a little busier than usual as many choose to switch their Christmas lights on at this time too.
December 25th: Christmas Day
Christmas in Italy is a special time. As with so many other countries around the world, Italians will celebrate the birth of Christ on 25th December. Expect to find everything closed as Italians spend time at home with their families.
December 26th: Festa di Santo Stefano (Saint Stephen's Day)
Saint Stephen was a Greek Jew who had converted to Christianity and who was appointed as one of seven deacons to help with organising the early Christian church. He was accused of blasphemy and stood trial at a Jewish court where his words angered those attending so much that he was dragged out and stoned to death. He became the first Christian martyr. Saint Stephen's Day is another public holiday in Italy and a chance for Italians to continue the festive celebrations. Families and friends will usually get together to eat up the delicious leftovers from the previous day.