So many of us missed out on travelling abroad this Summer and are, quite frankly, chomping at the bit to get away. If you're looking for a last minute half term holiday with the kids, then Italy is a great option. With something to keep all the family entertained, check out these Italy villa holiday destinations for your October half term getaway.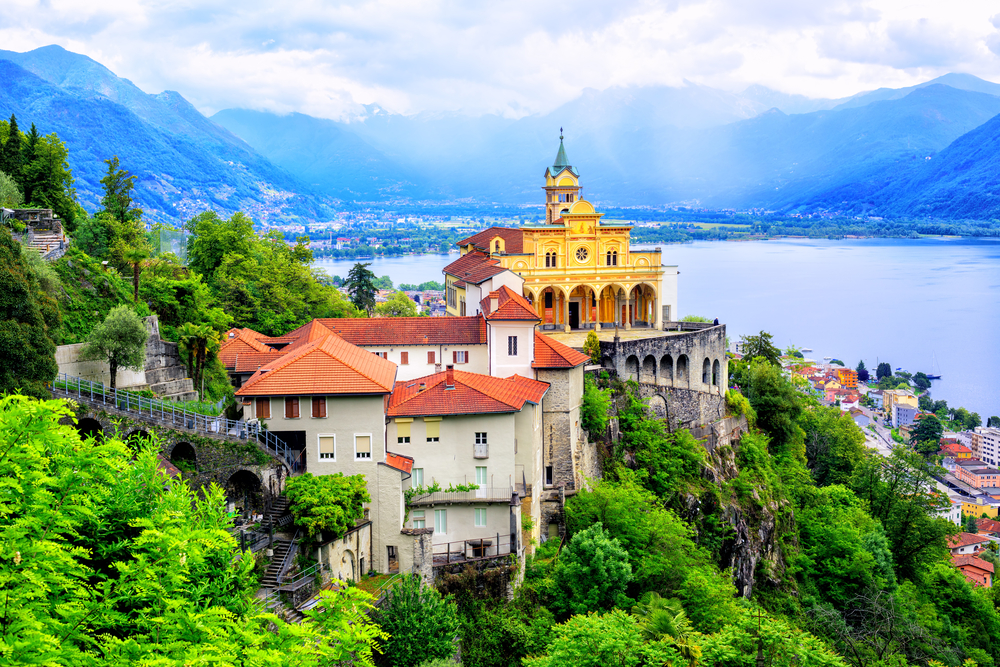 If you're a family that's into the great outdoors, then definitely opt for Lake Maggiore in the Italian Lakes.
For us, Summer on Lake Maggiore is all about lounging at the lakeside and swimming in the lake, however perhaps surprisingly, October half term on Lake Maggiore still offers families the option of lazy days in the water. It's not unknown for people to be swimming in the lake as late as October half term but, if you prefer the water a whole lot warmer, then head to Locarno where you'll find a lido that all the family will love. It boasts water slides and multiple pools to enjoy including a large hot pool outdoors that stays open even when it snows. Or head to the Splash & Spa waterpark where you can enjoy a drink at the swim up bar, enjoy the plethora of water slides on offer or relax in the sauna.
There is plenty to enjoy on dry land too. From incredible zip-line experiences to high rope adventure courses, from go karting to mountain biking and from days on the golf course to long hikes in the hills, there is so much to see and do on Lake Maggiore. Not to mention exploring the lakeside villages, enjoying some incredible lunches at some fantastic restaurants or perhaps trying your hand at cooking yourself thanks to one of our bespoke cookery classes. Oh… and did I mention the nearby chocolate factory with complimentary tastings on tap?!! If that won't make your children fall in love with Lake Maggiore, then we reckon nothing will!
With half of the lake in Italy and half in Switzerland, it also allows you the children to tick two countries off their bucket list in just on one trip. Combine it with a spending 48 hours in Milan and you'll have the perfect balance of city life and countryside relaxation on your October half term holiday.
Check out the Italian Lakes villa rentals available from Bookings For You.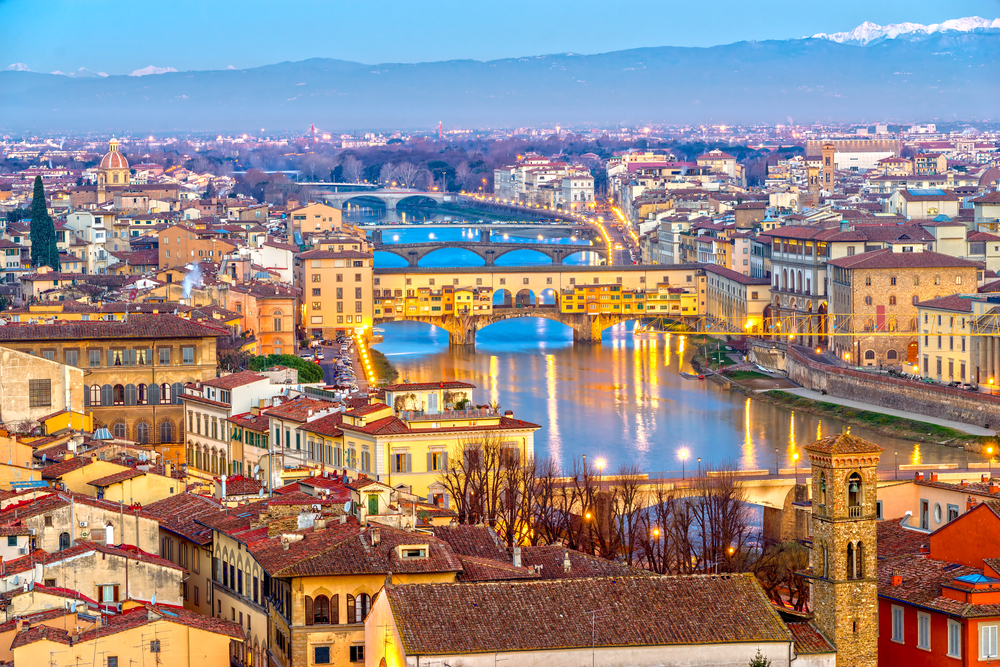 We love a city break! And we think that Florence can be the perfect family destination. There is certainly plenty for all the family to see and do on a family trip to Florence.
Older children will be able to appreciate the enormous wealth of art that Florence offers. The Uffizi alone is home to work by artists such as Boticelli, Titian, Leonardo da Vinci and Michelangelo. Not only that, but, as you stroll through the city's streets, you'll be amazed by the incredible architecture around every corner. From Brunelleschi's 15th century dome to Giotto's campanile, Florence is a city brimming with architectural beauty. However, there is plenty to entertain younger children too. Florence is a surprisingly green city with plenty of gardens for them to let off some steam. And there are now a wealth of superb family experiences in Florence to enjoy, from tailored tours to gelato making classes and cookery lessons. And let's not forget the food. Any Italian city is a delight for food lovers and all the family will love Florence's Mercato Centrale and weekly markets.
Check out the Florence apartment rentals available from Bookings For You.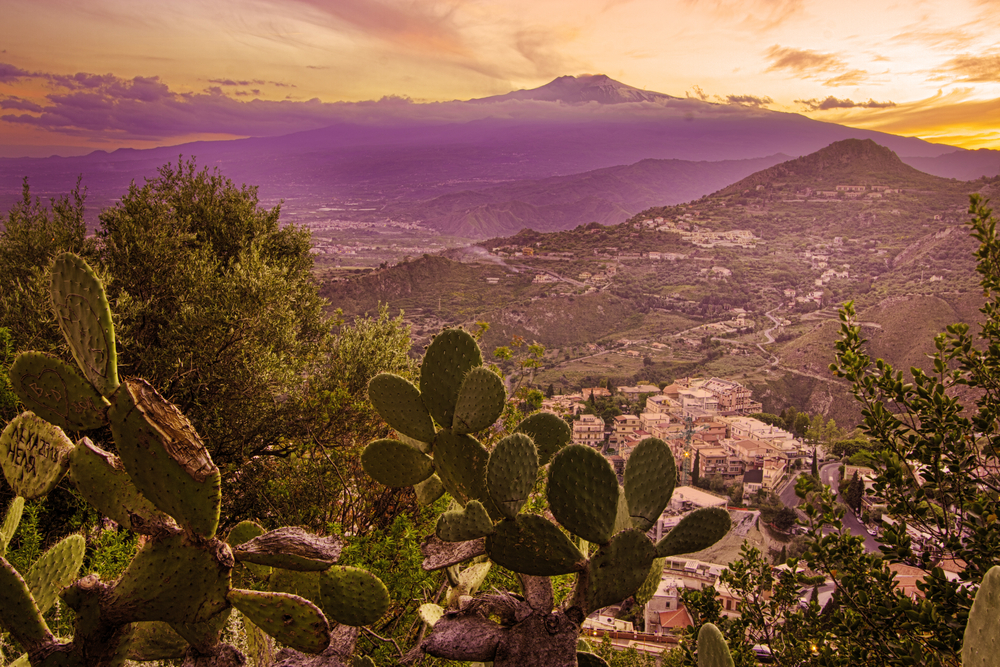 With over 250 days of sunshine to be enjoyed in Sicily each year, the island is a great option for those looking for a bit of last minute Summer sunshine on their October half term holiday before the Winter sets in back home. Whilst we can never be 100% sure about what the weather has in store for us, it's not unusual for Sicily temperatures to reach 22°C during the warmest part of the day in October, dropping down below this after sunset. Plus, whatever the temperature, you'll enjoy an average of seven hours sunshine in October versus just three in the UK.
In other words, days on the beach are certainly not out of the question. And there are certainly plenty of beaches in Sicily to be enjoyed. However, what we love about Sicily as an October half term holiday destination is that it also offers the chance to educate the kids without them even realising it! You'll find a wealth of Greek and Roman remains in Sicily. These include some of the best preserved ancient Greek remains in the Valley of the Temples along with the world's largest collection of Roman mosaics at Villa Romana del Casale. Remains that even the kids can't fail to be impressed by!
And, let's not forget Mount Etna! What child doesn't want to see a real life active volcano?!! Etna dominates the island and there are plenty of ways to reach its summit, either on foot, by donkey or even by helicopter.
Check out the Sicily villa rentals available from Bookings For You.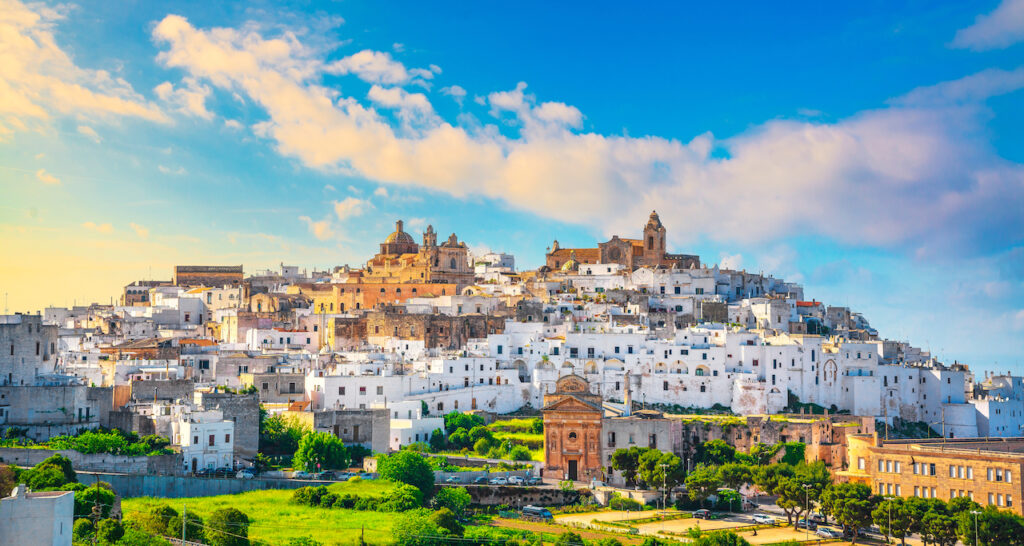 Like Sicily, Puglia is another Italian destination where you can enjoy a late blast of sunshine away from the autumnal air of the UK. Puglia average temperatures in October are around 17°C and the region can boast twice as many hours of sunshine a day compared to the UK at that time of year.
An October half term holiday in Puglia is a chance to really relax and unwind. Enjoy the slower pace of life in Puglia and explore the beautiful towns and villages of the Valle d'Itria – Ostuni, Locorotondo, Alberobello and Cisternino. And don't forget what's below your feet at the Grotte di Castellana, a fascinating cave network where children will usually gaze open-mouthed at the stalagmites and stalactites created over thousands of years.
If you'd like help planning an October half term holiday in Italy, then get in touch with one of the team at Bookings For You. We would be happy to suggest some family friendly villas in Italy to suit your taste and budget.