When it comes to family holidays, Italy will invariably be at the top of the list. Italy really does offer everything for you to enjoy the perfect family holiday in Europe – plenty of sunshine, an abundance of delicious food (and wine for the grown ups!), stunning scenery, a wealth of history, art and culture and plenty of child friendly things to see and do. Italy truly has something to offer everyone, whatever their age, and because of that we think it makes the perfect family holiday destination.
At the same time, there is a big difference between a holiday with babies and toddlers and a family holiday with teens. Travel with little ones and you'll need villas that offer baby equipment including strollers, highchairs and cots. Travel with older kids and you'll need to ensure that there is plenty to keep them entertained when back at your holiday home after a days sightseeing. And travel with teens and you'll also need to ensure that the technology can keep up with their needs!
In short, whilst Italy is the perfect country in which to enjoy a family holiday with so much that appeals to all ages, it's vitally important that your Italian holiday rental also meets your family's needs. We're confident that these family villas in Italy offer the perfect base for your family stay.
Check out our top 10 family friendly villas in Italy, ideal for your next family holiday in Italy.
1. Villa Sereni, Italian Lakes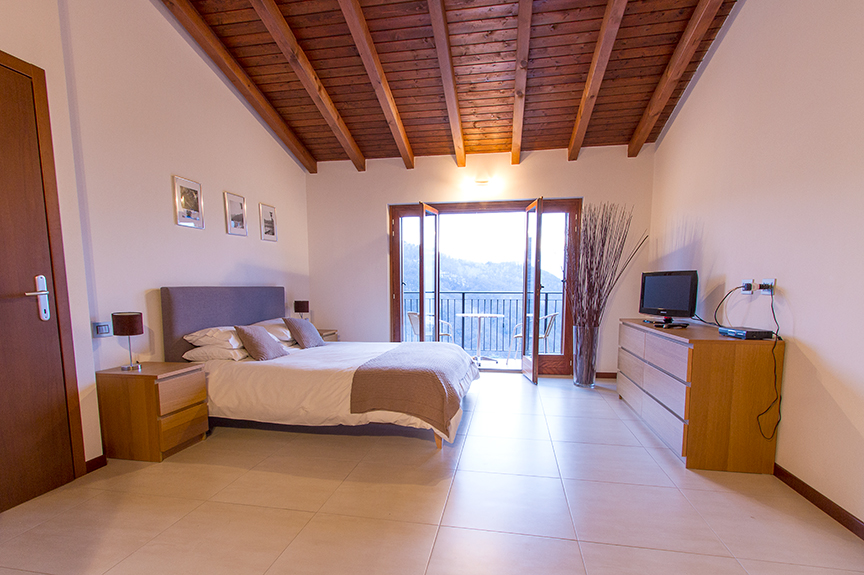 Villa Sereni is perfect proof that family holidays in Italy don't have to break the bank! Comfortably sleeping 6-8 across 3 bedrooms, the villa is in an idyllic rural hamlet overlooking Lake Maggiore. The owners have thought of everything to entertain the children. If you have toddlers in tow, you'll find an array of Early Learning Centre toys and Thomas the Tank Engine trains to enjoy, whilst older children can make the most of the selection of traditional board games as well as the XBOX games console and DVD library. Teens will love the fast WIFI whilst the grown ups will simply appreciate the peace and quiet and wonderful lake views.
2. Villa Assisi, Umbria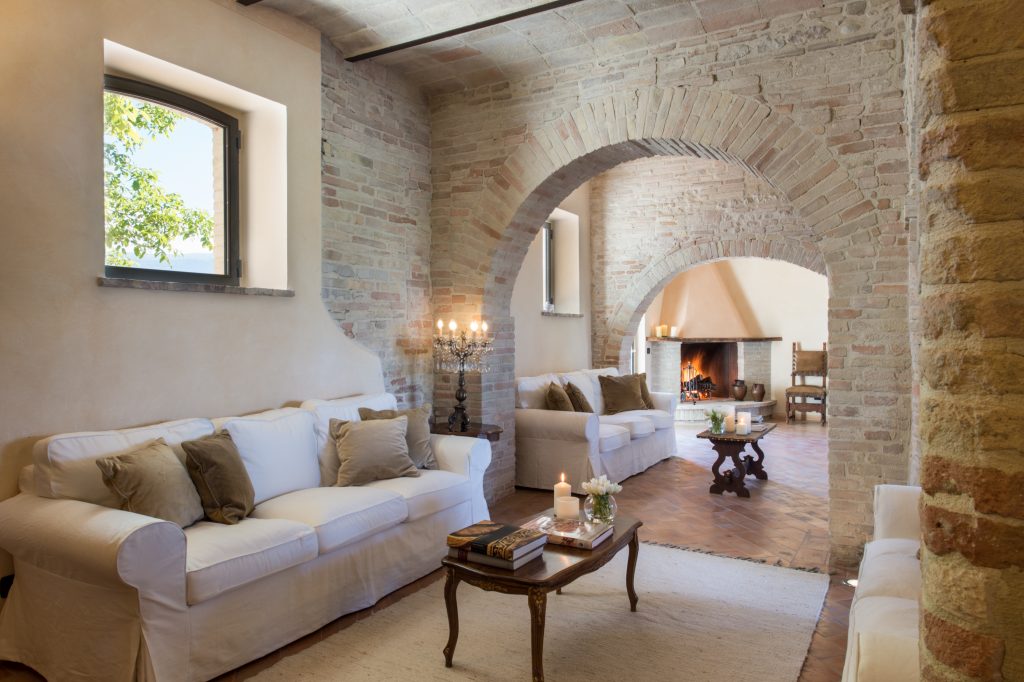 This Umbria villa offers the best of both worlds – the peace, quiet and privacy of your own villa with a whole host of hotel and leisure facilities within the estate to also enjoy. Children will love the five a side football pitch, bowling alley, bike hire and tennis courts whilst the grown ups will probably prefer the more relaxing spa and the on site restaurant.
3. Monastero di Favori, Marche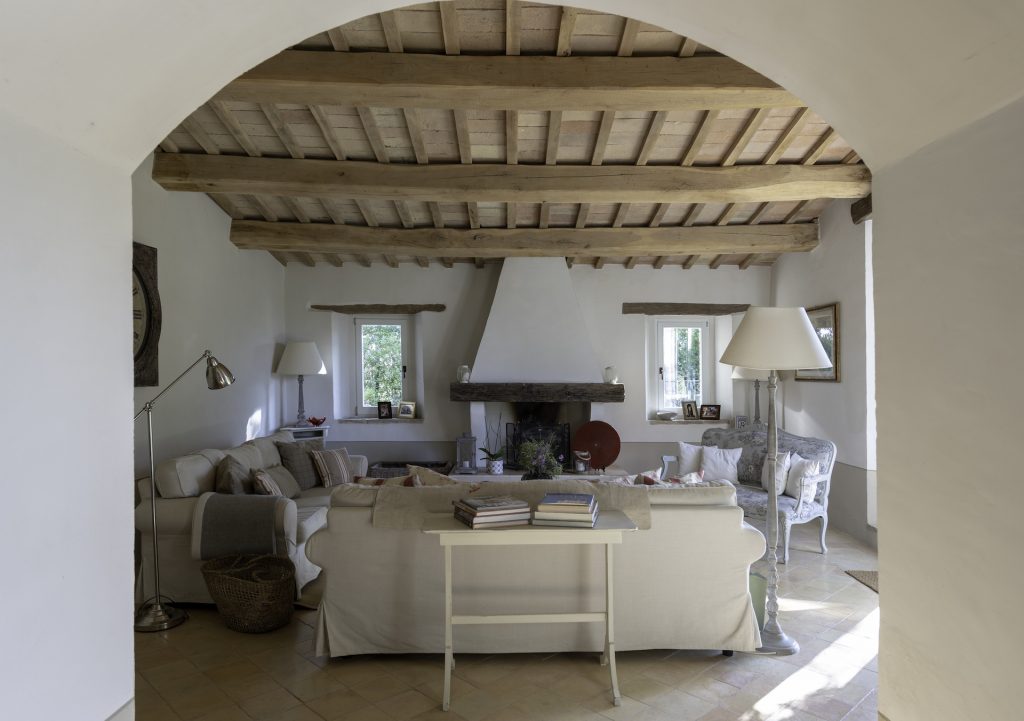 This Marche villa is the perfect family friendly villa in Marche, particularly if you're trying to re-create the sort of idyllic childhood experience you'd have enjoyed when young. There are plenty of outdoor garden games to enjoy as well as a charming wooden swing. But children will also love playing in the private pool and charming stream that runs along the bottom of the garden.
4. Apartment Tranquillo, Italian Lakes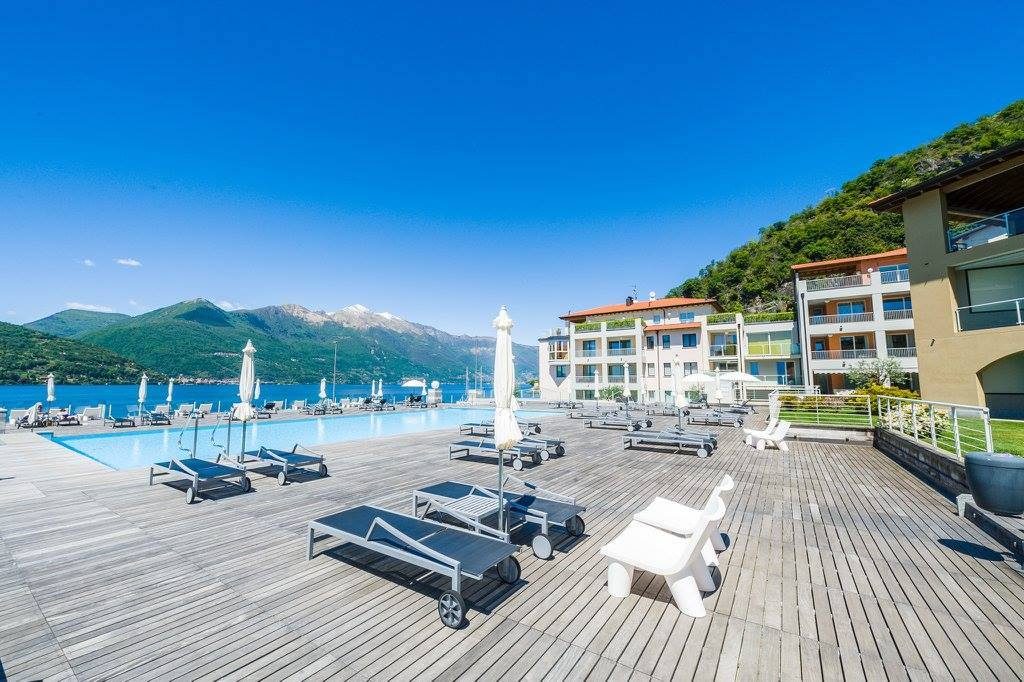 This Italian Lakes apartment ticks all the boxes on your children's wish lists when it comes to holidays! With a large swimming pool on site where they will have the opportunity to meet and play with other children, there's also a separate smaller pool for toddlers and infants as well as a beach just a few metres away. Bike hire is also available on site, whilst tennis courts and water sports hire are just a short walk away. Teens will also be able to enjoy and appreciate a little taste of freedom, being within walking distance of a number of local cafes and shops.
5. The White House, Puglia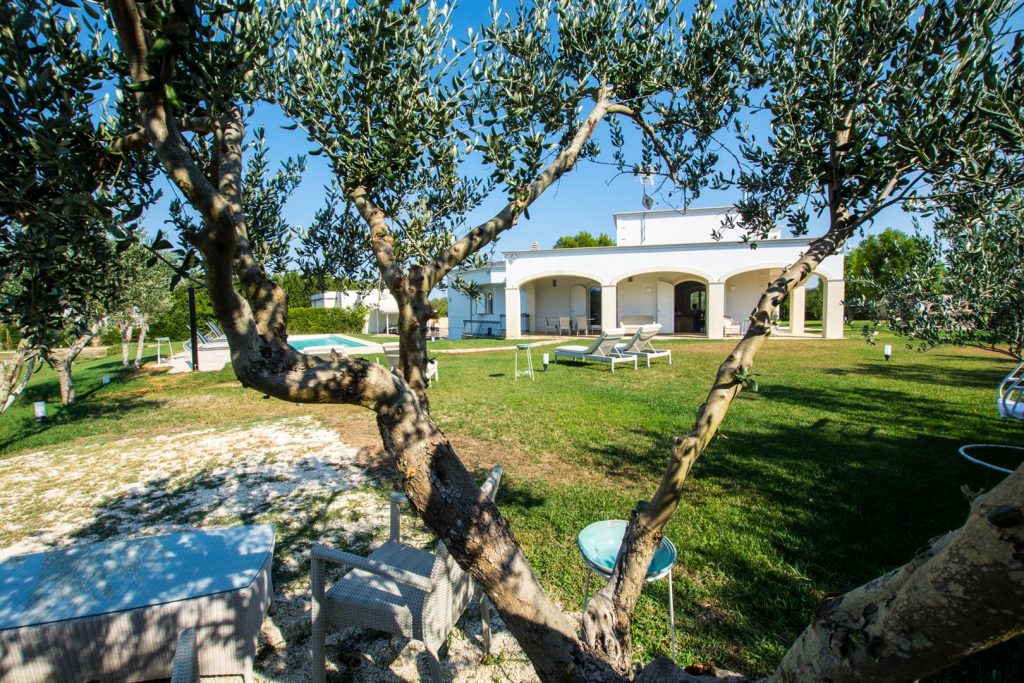 This villa in Puglia offers plenty of space for larger family groups so if you're looking to travel with grandparents (allowing you to have built in babysitters on tap!), you'll have more than enough space to accommodate everyone in this 5 bedroom Puglia villa. This rental is particularly perfect if you have football mad children. They will absolutely love the five-a-side football pitch within the garden… and they'll also love cooling off in the private pool when they've built up a sweat!
6. Casa delle More, Marche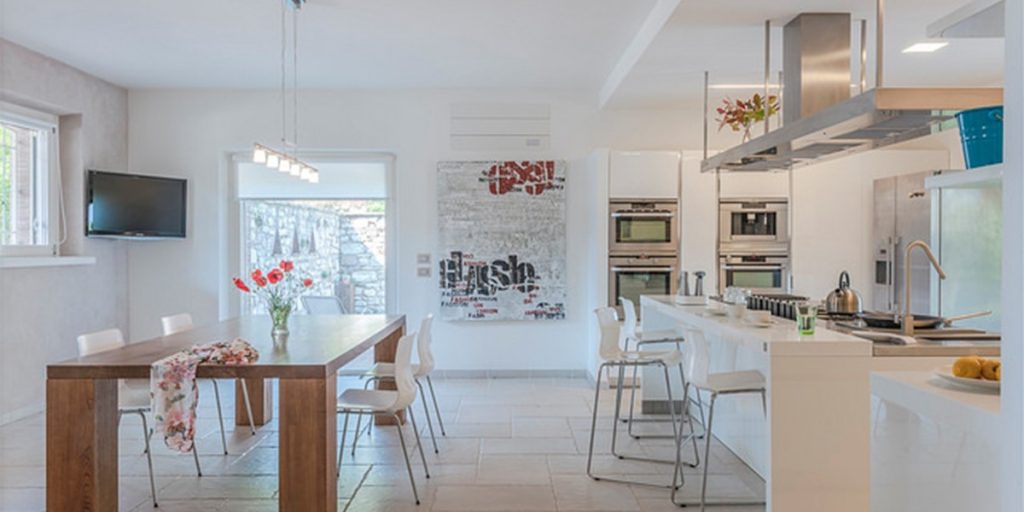 This 4 bedroom Marche villa in Italy lies in the heart of the Marche countryside. We think it's a fantastic option for families. The fourth bedroom is decorated with children in mind and, if you have little ones, then you will have the peace of mind of having a built-in stair gate. Outside, there is a private pool as well as a separate jacuzzi. But children will also love the extensive fruit and vegetable garden that is on site. You can't beat picking your own fruit and veg each day, or checking to see whether the hens have laid any fresh eggs each morning.
7. Fonte Cicerum, Umbria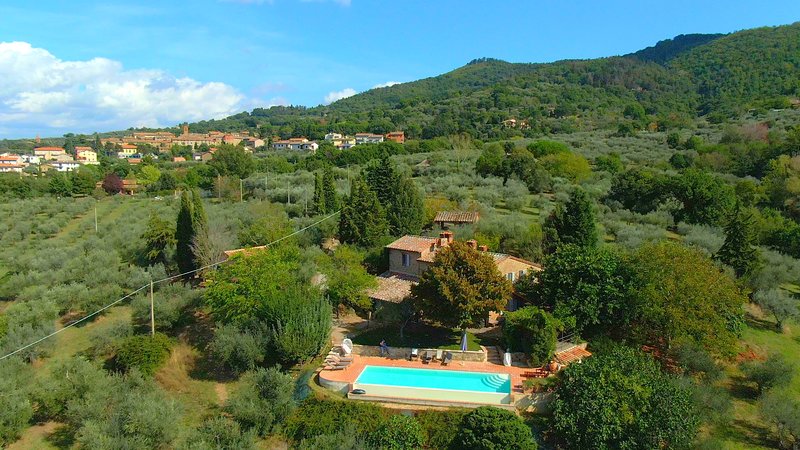 This family villa in Umbria is ideal for those with children. It really is in the most idyllic location…. with no neighbours to disturb, the kids can make as much noise as they want in the pool but families will also appreciate being able to stroll into the nearby village where there are a great selection of restaurants allowing Mum and Dad to have a break from the cooking!
8. Villa Alba, Italian Lakes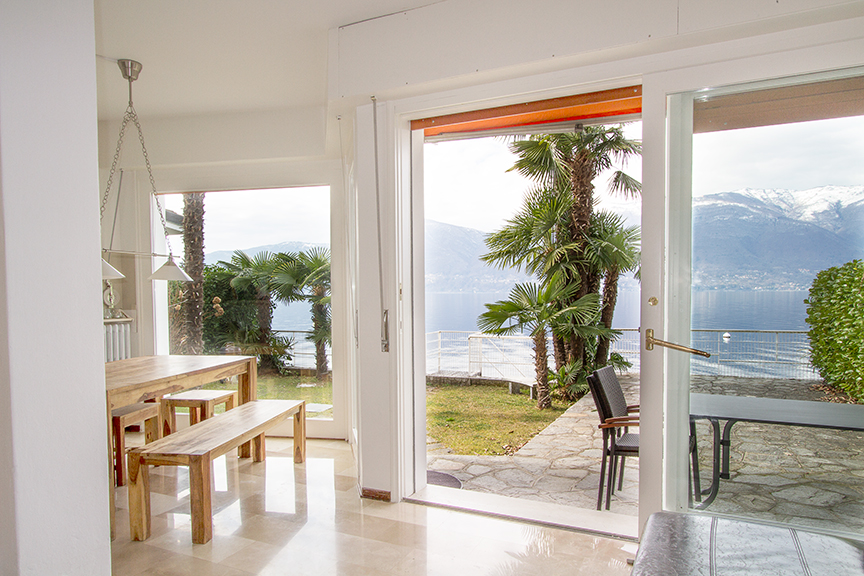 Villa Alba is a great option for families. If you're travelling with little ones, all the baby equipment you could need is on hand. But the location is also just perfect for children. Whilst the property is gated to ensure the safety of little ones, the beach is just a few steps away, along with the beautifully clean lake waters which are wonderful for swimming and playing in. To make your stay extra special though, we recommend you hire a boat during your stay. A mooring is available for those that do. Nothing can beat getting on to those lake waters. Zip across to Cannero or Cannobio, moor up and enjoy a spot of lunch, enjoy a peaceful hour fishing on the boat or try your hand at some water sports. Whatever takes your fancy, hiring a boat in the Italian Lakes opens up a whole host of other activities to enjoy during your trip.
9. Villa Papillon, Puglia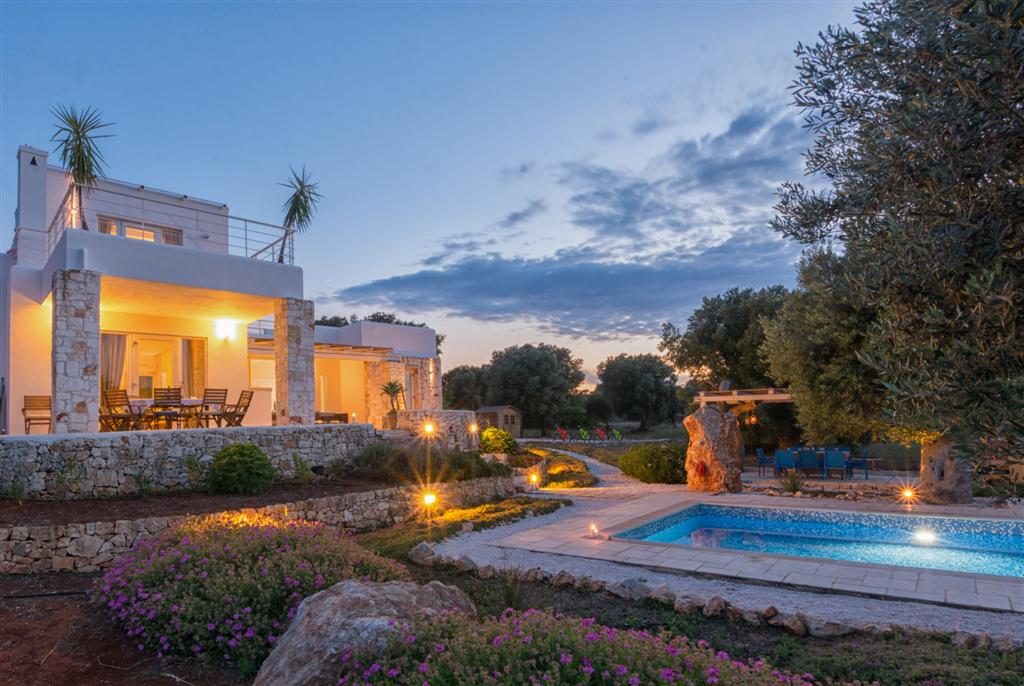 This 3 bedroom Puglia villa is a great family friendly option for your next trip to Italy. The children will love the pool, table tennis table and bikes whilst parents will love the first floor bedroom where you can sleep beneath the stars, along with the rooftop terrace which boasts wonderful sea views.
10. Villa Ermelinda, Italian Lakes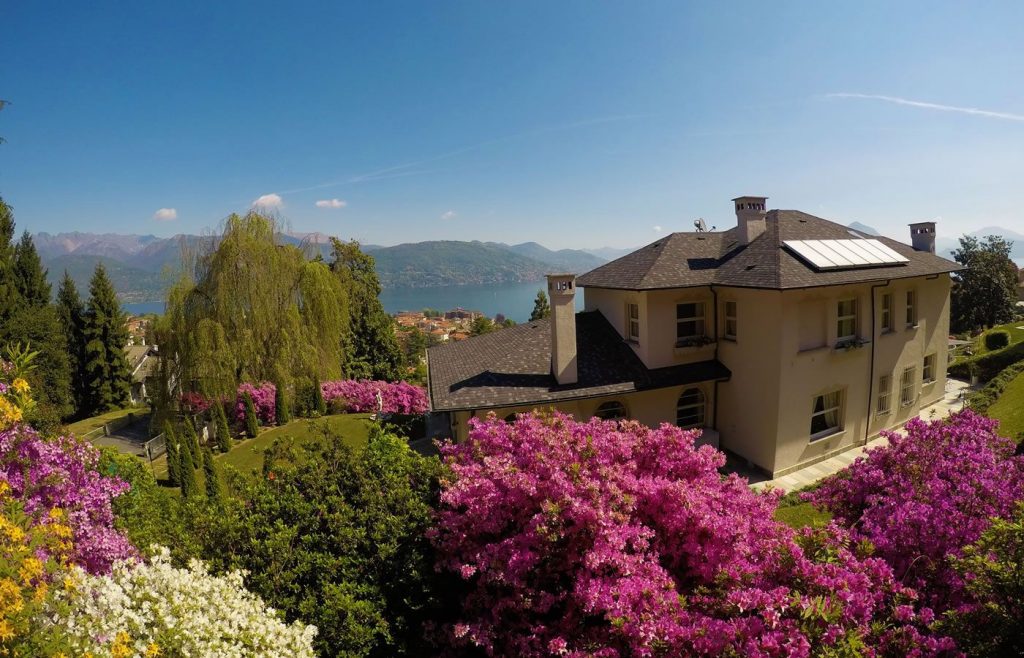 Another great option for larger families or multi-generation families travelling together, this luxury Italian Lakes villa boasts so much on site that it will be a struggle to tear yourself away to explore the surrounding area! Children will love the pool, basketball court, table football, table tennis and play area. With the children entertained, the adults can make the most of the health and wellness area that occupies the whole of the lower floor. This includes a gym, Turkish bath and jacuzzi as well as a massage suite, herbal tea corner and relaxation rooms. Massages and treatments can be arranged on request.
Browse through all the family villas in Italy on our site, or get in touch and we will do the searching for you!