Nothing can beat staying in a luxury villa in Italy. Italy ticks every box when it comes to the perfect holiday. Great food (and wine!), beautiful scenery, incredible art and architecture, fascinating history, wonderful people, superb weather… the list of reasons to holiday in Italy can go on and on! And when it comes to where to holiday in Italy, Umbria makes our top 3 every single time.
Here are our top luxury villas in Umbria, perfect for all the family, providing you with the perfect base from which to enjoy your time here. What is more, most of our Umbria villas have the added bonus of having private pools so you don't need to worry about keeping the noise down and disturbing other users.
Villa Giardino, Spello
This is the villa in Umbria that truly offers everything… stunning views over the rolling hills of Umbria to one side but to the other you'll be straight into the ancient cobbled streets of Spello within walking distance of a wealth of restaurants, cafes, boutiques, shops and bars. Whilst the property goes back centuries, the decor is colourful, vibrant and contemporary, reflecting the owners love of travel and inspired by her many adventures around the world. Guests will want for nothing during their stay here. Just be warned… after you've left, you'll want to come straight back to experience it all over again!
Sleeps: Up to 6 guests
Prices from 72 euros per person per night
Caidominici 8, Pietralunga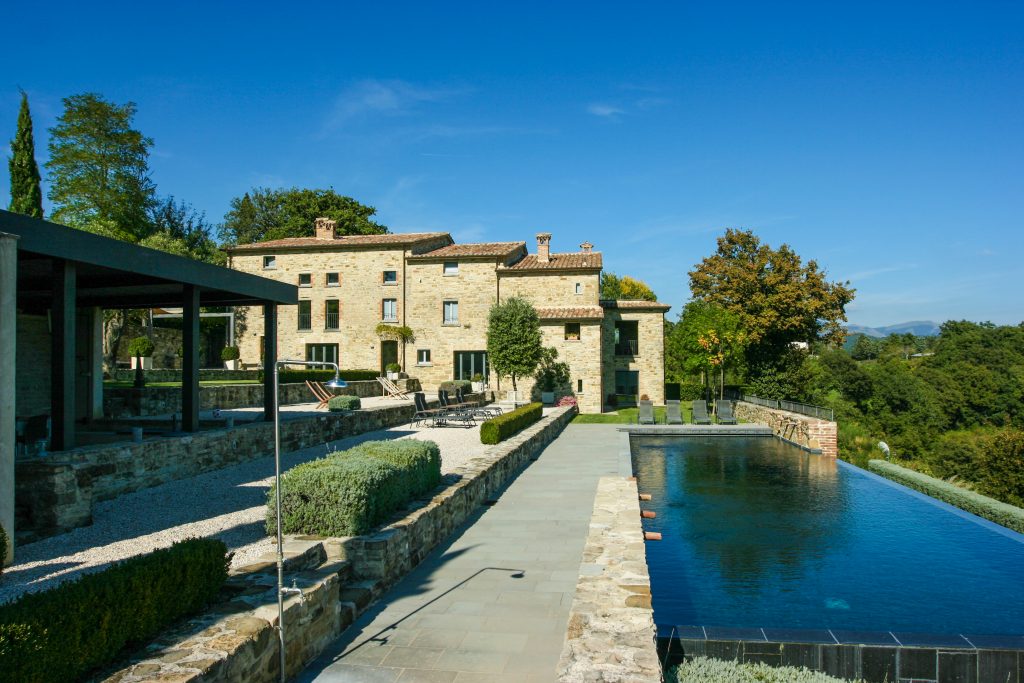 If you're a larger group looking for a luxury villa in Umbria, then look no further! This 8 bedroom villa in Umbria sleeps up to 12 in the most exclusive of settings. With incredible views over the valley below from your private infinity swimming pool and with a tennis court, bocce field and table tennis table to provide entertainment outdoors as well as a cinema room indoors, this is the perfect villa for lazy family holidays in the sunshine. For the ultimate in relaxation, make the most of our private chef service available on request or why not get one of our team to do your shopping for you so that you don't have to waste time in the supermarket when you could be at the pool?!!
Sleeps: Up to 12 guests
Prices from 125 euros per person per night
La Casetta, Spello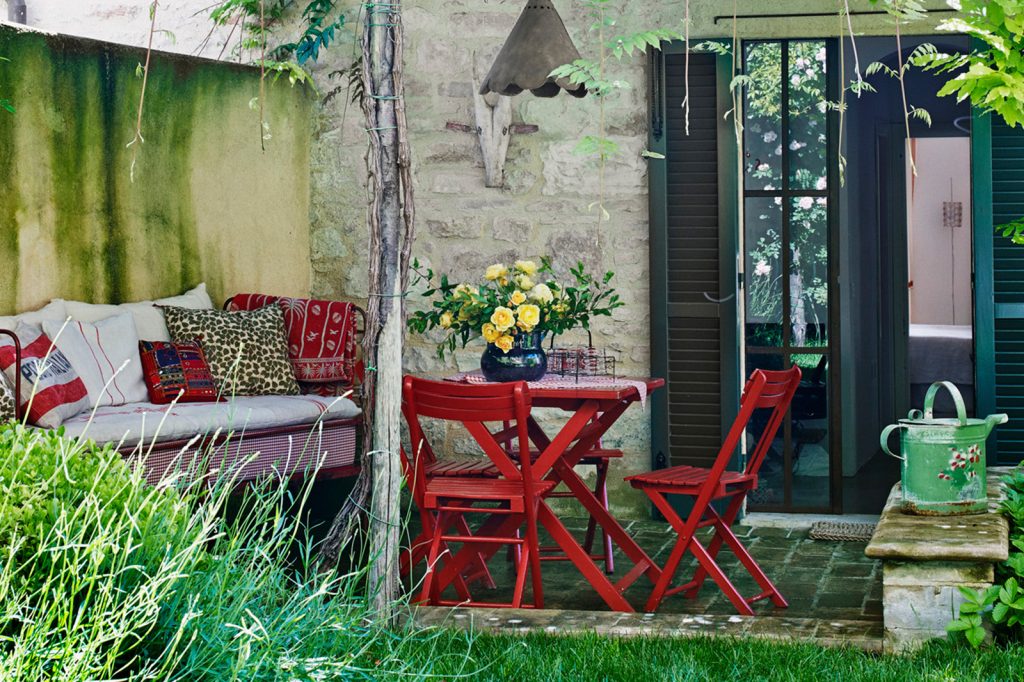 Just to prove that you don't need to be travelling as part of a larger group to enjoy a luxury villa in Umbria, La Casetta is a stunning villa rental in Spello sleeping up to 3 people in 2 bedrooms. The decor is absolutely charming and the private walled garden and covered terrace simply idyllic. The setting is quiet, peaceful and private but you're within walking distance of some of Umbria's best restaurants.
Sleeps: Up to 3 guests
Prices from 70 euros per person per night
Villa Assisi, Assisi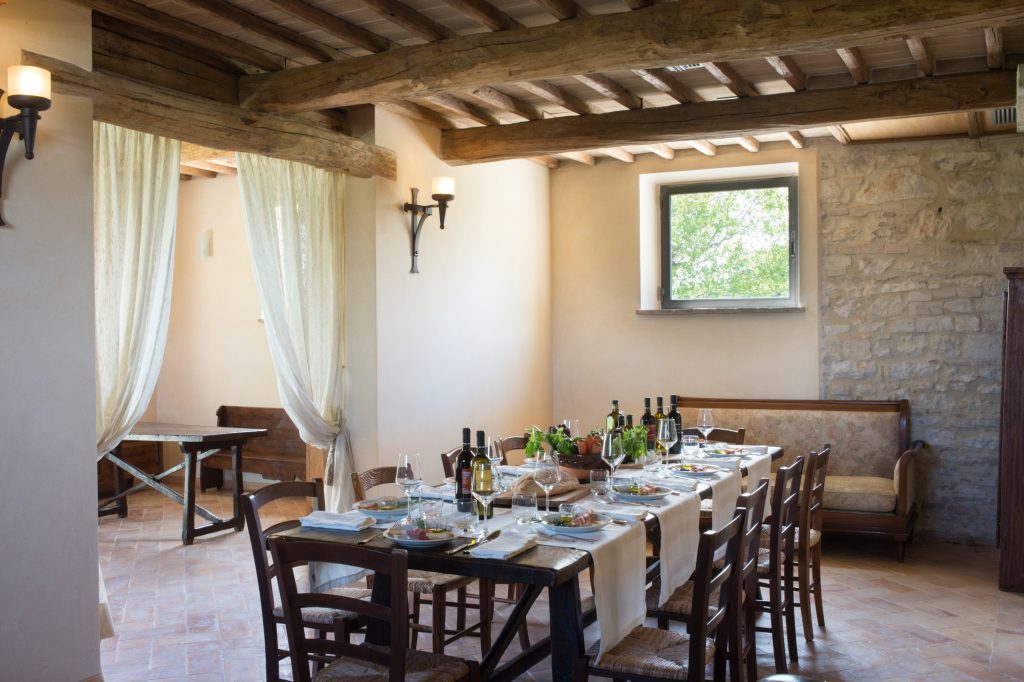 A much more traditional villa in Umbria, Villa Assisi provides guests with the opportunity to stay in an authentic Umbrian villa whilst enjoying many of the more luxurious perks more associated with a hotel stay. The house is situated on a large estate which also boasts a spa, football pitches, tennis courts, archery field, restaurant and more. In other words, there is plenty to keep both adults and children entertained! For those who like to venture out to enjoy some sightseeing, views of the famous city of Assisi can be seen from the villa and it's just a few minutes journey into the heart of this spectacular and important pilgrimage destination.
Sleeps: Up to 10 guests
Prices from 37 euros per person per night
Villa dei Falco, Fraccano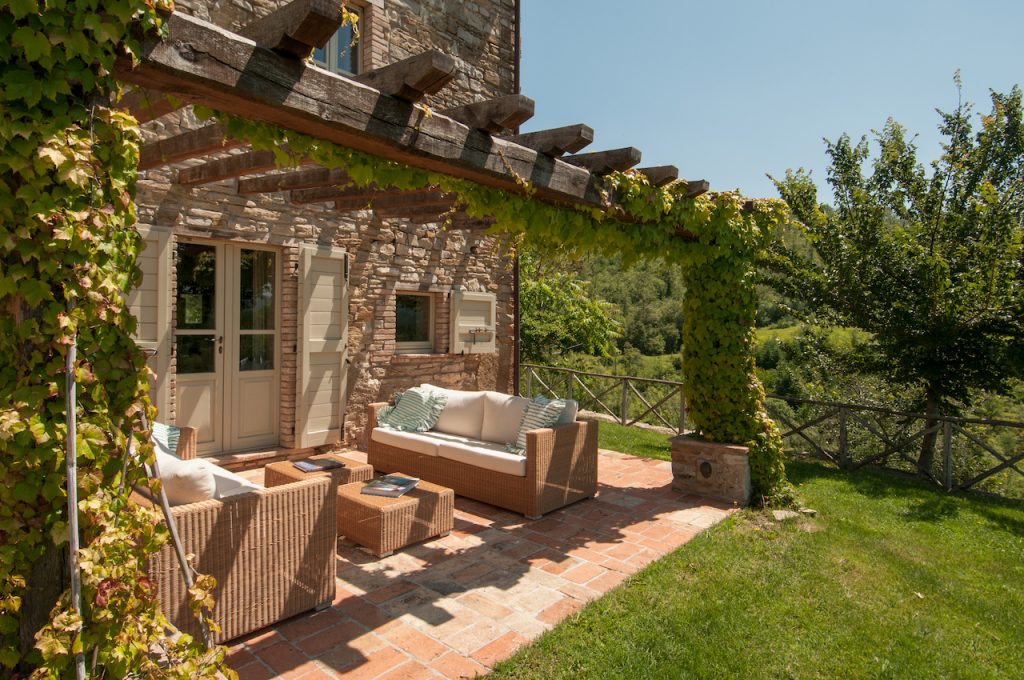 This is an absolutely stunning 6 bedroom villa in Umbria, beautifully furnished to an extremely high standard and located in the most idyllic of settings. Located in the heart of rural Umbria, the house enjoys spectacular views and its relatively elevated position means it's perfectly placed to make the most of the cooling Summer breezes that comes down from the hills. It's a beautiful Italian villa with an English twist – croquet, badminton and boules are all on offer to guests along with table tennis and of course the opportunity to take a dip in your private swimming pool!
Sleeps: Up to 12 guests
Prices from 67 euros per person per night
If we've whetted your appetite but you fancy checking out all our villas, then take a look at the full range of Umbria villas available to rent on the Bookings For You website.