Lake Maggiore is one of Italy's lesser known lakes but this is just one of the many reasons why it's also our favourite lake in Italy. As beautiful as Lake Como or Lake Garda but without the crowds, there is an incredible wealth of things to do on Lake Maggiore. We find that guests that choose one of our villas on Lake Maggiore soon fall in love with the lake as quickly as we did when we first discovered it over a decade ago. So, here are our top 10 ideas on how to spend a day on Lake Maggiore.
Visit the beautiful gardens of Lake Maggiore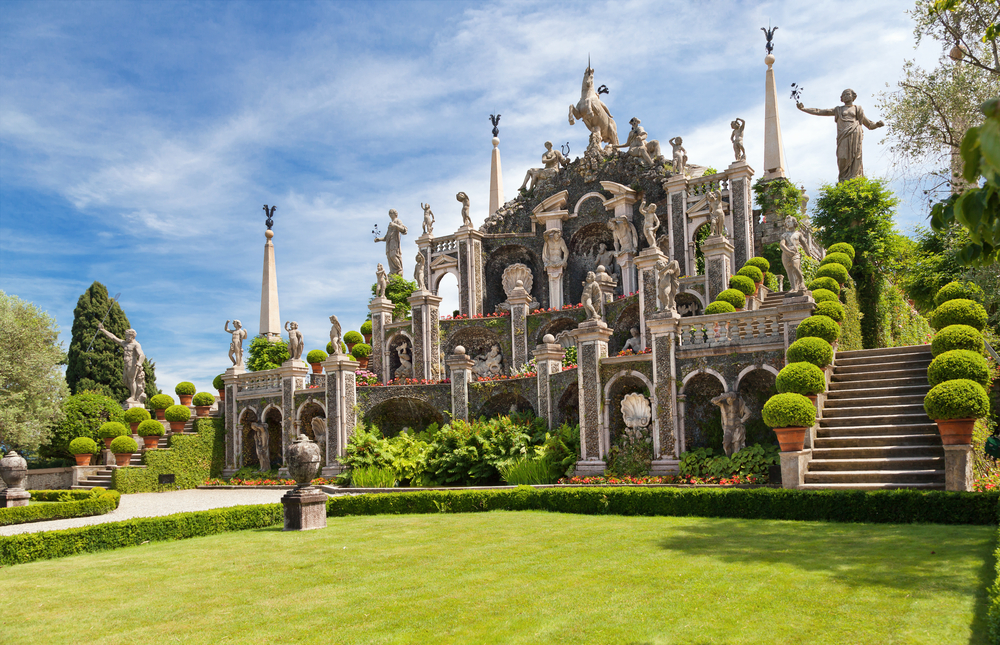 Whilst Como may be famous for its incredible lakeside villas and exquisite parklands, Lake Maggiore can more than give Lake Como a run for its money when it comes to spectacular gardens.
Top of the list must be the incredible gardens on the Borromean Islands. Here, the gardens of Isola Madre and Isola Bella are best viewed in the Spring when the azaleas, camellias and rhododendrons are in full bloom. The two islands have very different styles of gardens so both are worth visiting. Whereas Isola Bella has Italian style gardens 37 metres tall and laid out over 10 different terraces, Isola Madre is much more styled on English landscaped gardens of the period. Here, you'll find budgerigars flying above you and peacocks walking around perfectly manicured lawns at your feet whilst the variety of flora and fauna that flourish in the mild climate on both islands is quite astounding.
Book your hop on hop off boat trip to the Borromean Islands.
But, whilst these may be the most famous gardens of Lake Maggiore, these are by no means the only gardens worth visiting. At the other end of the lake is San Pancrazio, the larger of two Brissago islands, renowned for its botanical gardens that span an area of over 2.5 hectares and are home to around 1500 different plant species, including azaleas, rhododendrons, Japanese palm trees, camellias, Japanese banana, cypress, magnolia, agaves, and yucca. Find out more about the islands of Lake Maggiore.
And on the shores of Lake Maggiore there are yet more gardens to explore including Villa Taranto and the Giardino Alpinia situated above Stresa amongst others.
Insider tip: Try and head to Villa Taranto during the Feast of the Tulip at the end of April when you may be one of the lucky visitors that receives a complimentary plant to take home with you (1 in 5 tickets has a special stamp on it which allows you to collect your free gift).
2. Spend the day at the beach on Lake Maggiore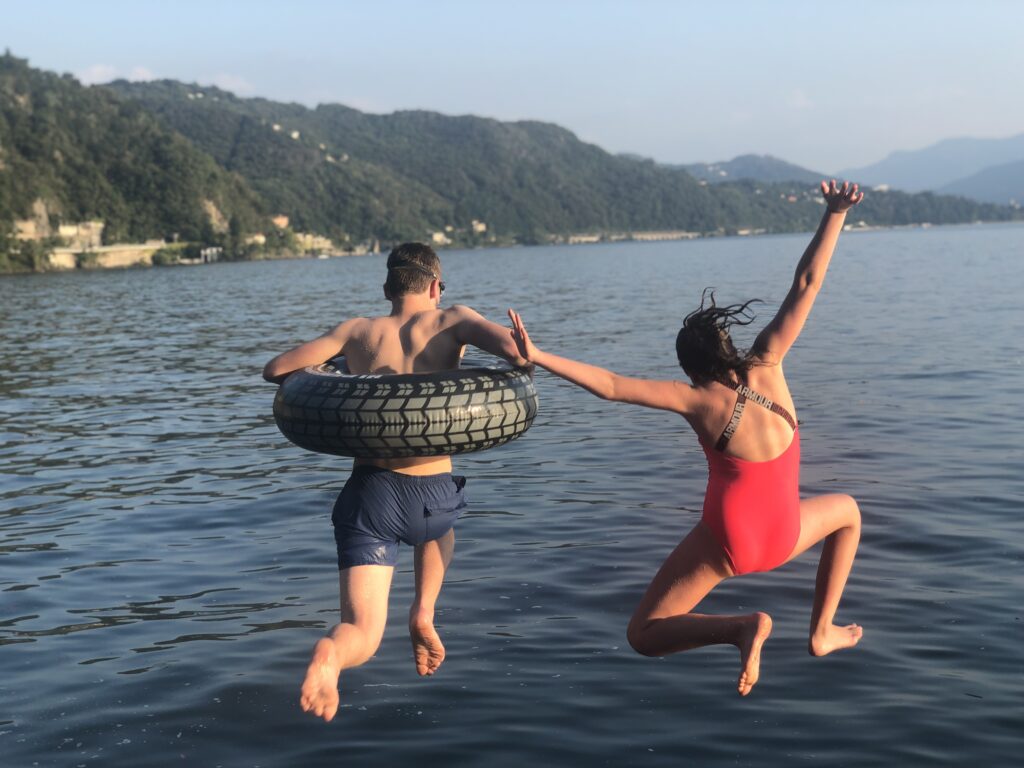 Lake Maggiore can boast a plethora of beaches, all of which enjoy access to the crystal clear and clean lake waters which are wonderful to swim in. You'll find everything from small pebbly coves to lakeside lawns on Lake Maggiore as well as longer stretches of sand and areas of stone and gravel. Some of the most family friendly beaches are to be found at Arona, Ascona, Cannobio, Dormelletto, Maccagno and Feriolo (one of the few places with a sandy beach so perfect for those children that like to take a bucket and spade with them) whilst those with a more lively feel include Baveno and Lesa and Meina (all of which become particularly lively at night). All are great places to spend the day.
Check out the best beaches on Lake Maggiore on our blog.
Insider tip: Head to the lake at the end of the day when everyone else has headed home. The light between 6 pm and 7 pm is beautifully soft, there is a calm and stillness to the lakeside and we think there's no better time to enjoy a swim!
3. Enjoy water sports on Lake Maggiore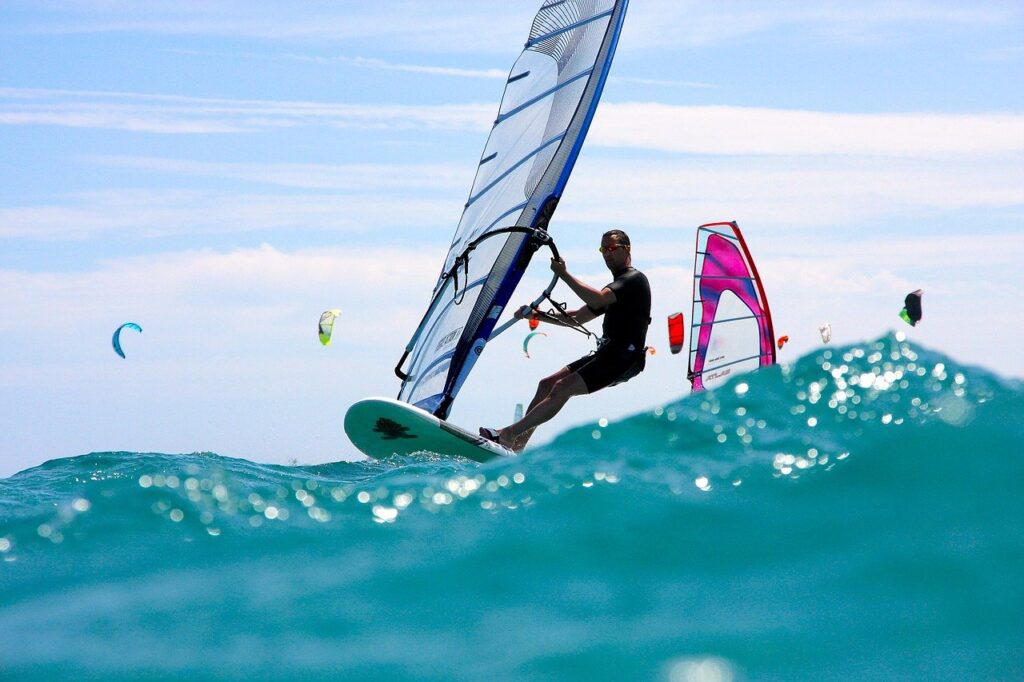 Lake Maggiore is Italy's second largest lake but, despite its size, we're always amazed how few locals seem to get out on the water. As a result, the lake is quiet even in peak Summer months, with plenty of space to enjoy a plethora of water sports.
You'll find many of the larger beaches boast on site facilities such as water sports hire, so that you can enjoy a range of activities from paddle-boarding to windsurfing, from water-skiing to canoeing, from wake-boarding and kite-surfing to sailing and from hover-boarding to fly-boarding for the most adventurous amongst you. Lessons are available if you're a novice or for the more experienced, you can opt simply to hire the necessary equipment. Or for younger children, why not hire a pedalo – you'll find some have slides at the back so that younger family members can splash into the water as many times as they like… or for as long as their energy holds up! A couple of our favourite water sport centres include the DK Summer Club at Ispra which offers a fantastic array of sports to try on the water (as well as having sports such as bocce, tennis and table tennis on land) and La Darsena.
Insider tip: Don't be put off by the laid back attitude of the staff at La Darsena. This is a water sports centre where you'll definitely not be pressurised or sold to! Instead, you'll almost have to pester the team for their attention. Don't assume all sports can be enjoyed at all times of the day either. Windsurfing is often only possible in the early hours of the afternoon when the wind picks up so if heading to the water sports centre in the morning, be prepared to adjust your plans according to the weather.
4. Explore the lakeside villages of Lake Maggiore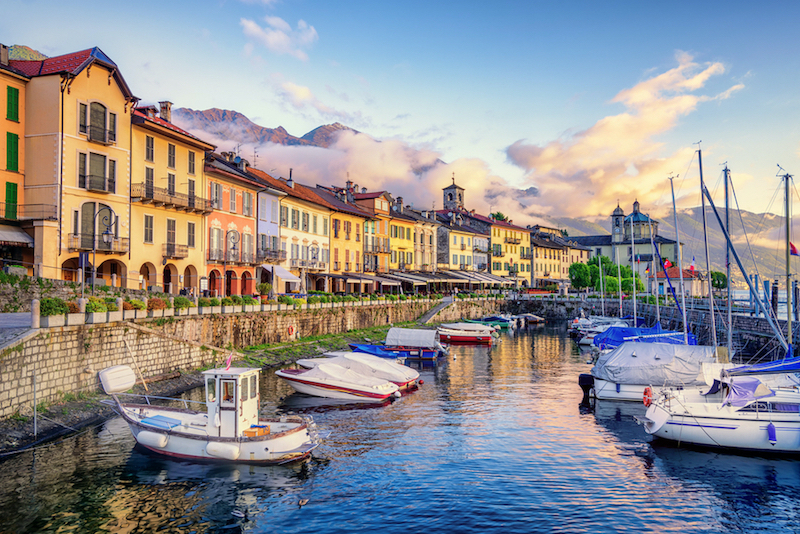 Lake Maggiore has lakeside towns and villages that will rival any of those on Lake Garda or Lake Como and taking a stroll around each of them is a very pleasant way to spend your day. Stresa is Lake Maggiore's most well-known town and is where you'll find most tourists. However, we prefer some of the smaller villages of Lake Maggiore. On the Eastern shores of the lake, our favourites include Porto Valtravaglia and Luino. The former is a charming village whilst the latter is one of Lake Maggiore's largest towns. Over the past few years, Luino has undergone a significant lakeside regeneration programme which has restored its lakeside villa facades to their former glory and created a charming lakeside park and promenade. Other favourites include Arona and Ascona, positioned at opposites ends of the lake but both just as charming and picturesque as each other. And finally, there is Cannobio and neighbouring Cannero on the Western shores of the lake. The latter is affectionately referred to as the 'Riviera of the Lakes'.
Find out more about the towns and villages of Lake Maggiore in our A to Z guide to Lake Maggiore.
Insider tip: Remember that Ascona and Locarno fall into the Swiss part of the lake. Whilst both have some excellent restaurants, you'll find prices much more expensive to eat out here than back across the border in Italy so we recommend heading back to Italy before enjoying your evening meal! Alternatively, visit some of the lakeside villages during the aperitivo hour which is typically between 5 and 8 pm. Break up your sightseeing with some time at the bar and you will be treated to some complimentary pre dinner snacks.
5. Spend the day at the water park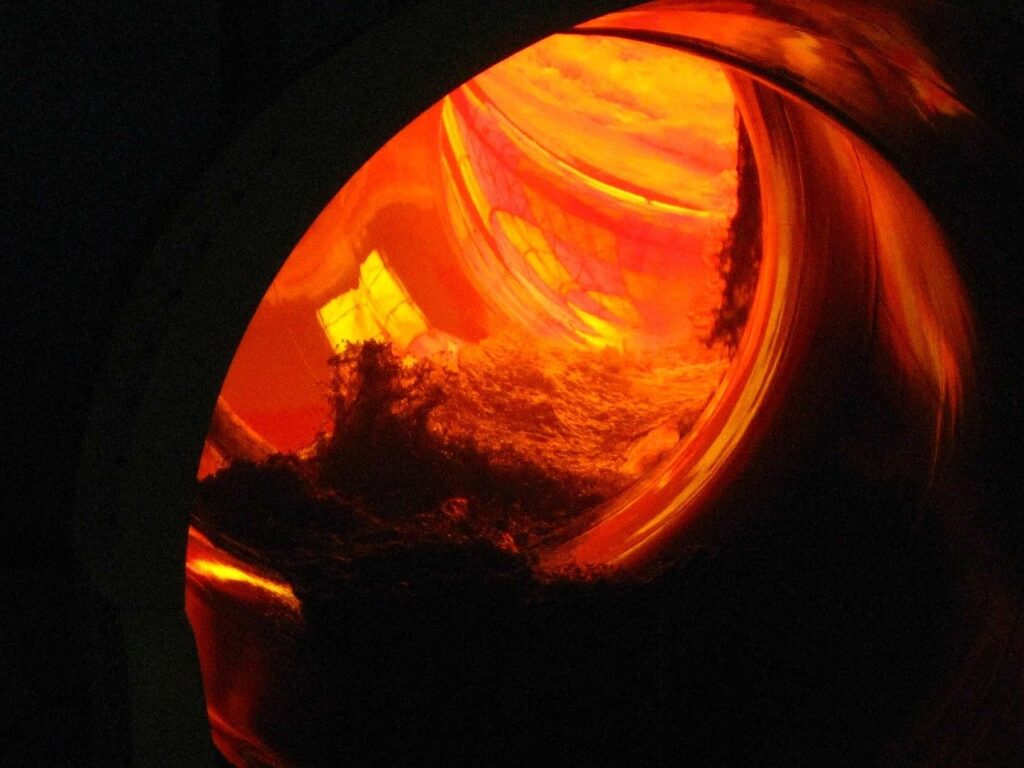 Lake Maggiore doesn't have the lake waters to splash around in. As well as the beaches, Lake Maggiore boasts some great lidos where visitors can access the lake as well as make use of the swimming pools on offer. Some of the larger lidos are more like water parks. The first of these is the adventure park at Baveno with a swimming pool that's open all year round. In the Winter months or in the case of bad weather, the pool is covered but, when the sun is shining, the roof slides back completely. Three different waterslides provide plenty of entertainment for younger family members. Also of note is Splash and Spa at Monte Tamaro. Here you'll find a number of waterslides as well as a wave pool, swim up bar and much more. Our favourite though is the Locarno lido which boasts not just one but 4 outdoor pools and 3 indoor pools along with waterslides, diving boards and inflatable obstacle courses both in one of the pools and on the lake.
Insider tip: Whilst it is possible to purchase drinks and snacks at the Locarno lido, lunchtime choices aren't always that inspired so we'd definitely recommend taking your own picnic. Visitors are welcome to take in their own food and drink. Take plenty as you can easily spend the whole day here.
6. Go hiking on Lake Maggiore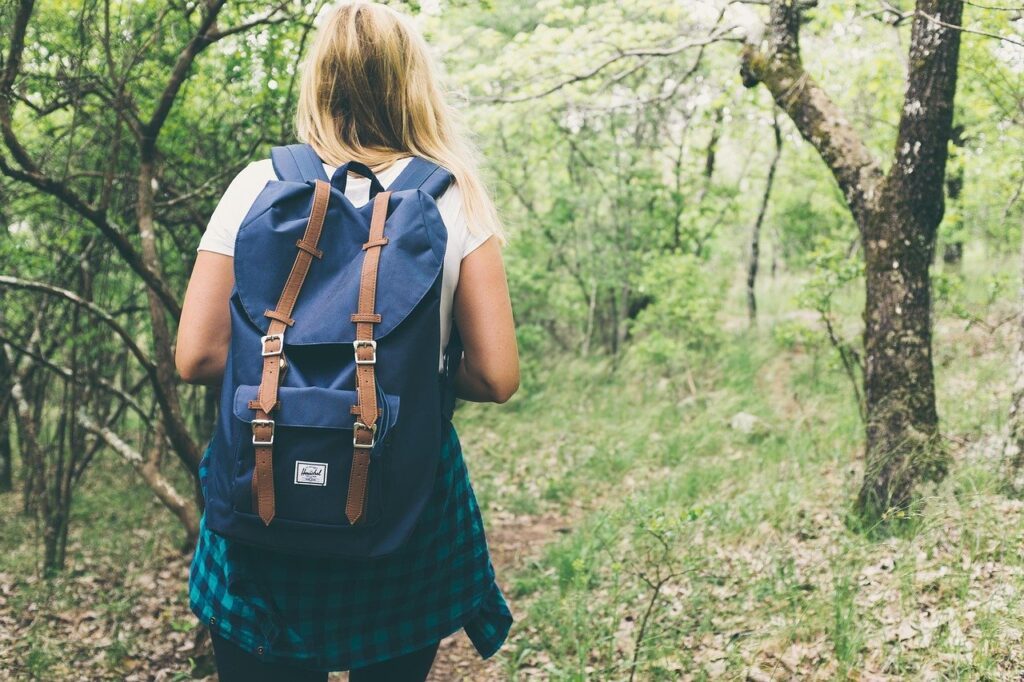 Lake Maggiore is the perfect place for keen hikers and walkers with numerous paths and trails to be discovered. On the Western side of the lake, there are plenty of paths leading from Cannobio into a hinterland of scenic hikes where you will discover remote villages, each with unforgettable views. Also on the Western side of the lake is the Fondotoce Nature Reserve which boasts a number of well laid out paths which will take you along the Cadorna Line, a WW1 defence line between Lake Maggiore and the Ossola Valley built to defend against a possible German – Austrian attack. Or there are some fantastic paths in the two valleys that come down from the mountain to the lake – Vallemaggia and Valle Verzasca.
Around Stresa, the Mottarone mountain is also an ideal destination for walkers. Keen walkers can actually reach the highest peak from Stresa and walk along the entire route. It will take approximately 5 hours of walking, covering a distance of 14 km with a climb of 1300 m. However, for those not looking for quite as strenuous a climb, opt to take the Stresa-Alpino-Mottarone Cablecar up to the summit instead and then walk from here.
On the Eastern side of the lake, a lovely spot for hiking is Val Veddasca, an area rich in vegetation and trees including beech, birch, rhododendrons, hazel, chestnuts, hawthorn, cherry, pine and ash. It's also home to numerous species of animals. Whilst the bears and wolves that used to live in this area have died out, today it's still possible to come across foxes, boars, squirrels, hares, beech-martens, badgers, roe deer and dormice.
Back on lower ground on this side of the lake, another great walk known more by locals than tourists is at Cascate di Cittiglio, a series of three waterfalls all approached on pretty pathways from a parking area. Local Italians tend to head here at the weekend with a picnic or BBQ to spend a few hours enjoying each others company. Don't forget to take your swimming costumes with you too so that you can enjoy a swim in the waterfall pools!
Alternatively, head to the Swiss part of the lake and enjoy the walks on offer here too. A nice route is to take the cable car up to the summit of Monte Bre and hike the many trails above Lake Lugano.
Insider tip: Wherever you want to go walking, all the information you need should be available at the local Tourist Office (Ufficio Turistico). They can provide you with maps and route suggestions.
7. Go cycling on Lake Maggiore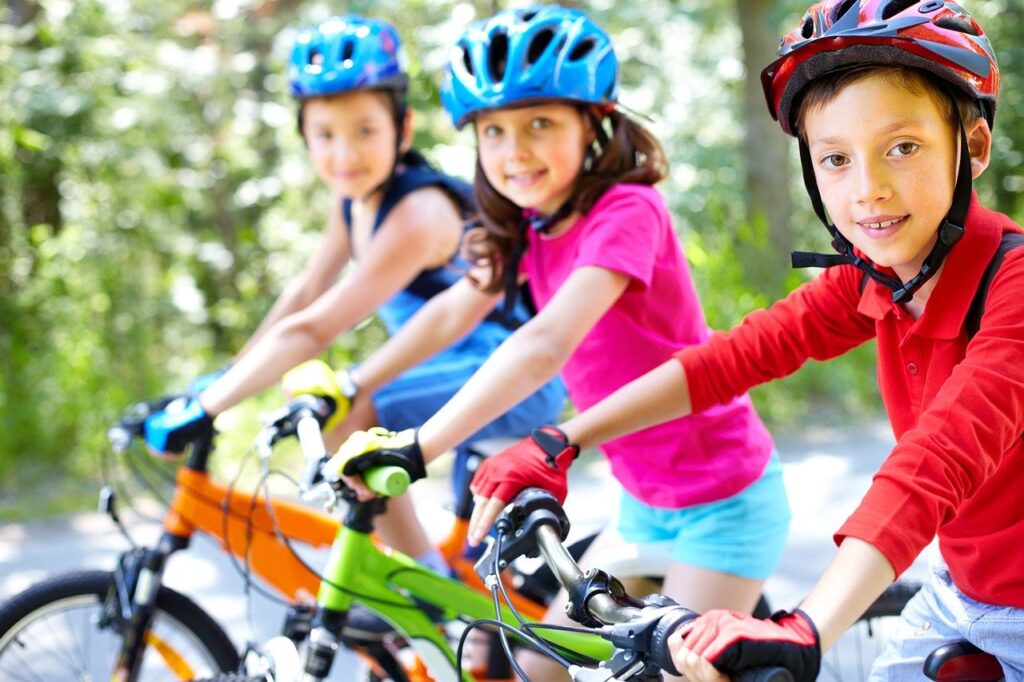 There are an abundance of superb mountain bike tracks around Lake Maggiore. Check out the best mountain bike trails on Lake Maggiore on our blog. Alternatively, Lake Maggiore is great for road cyclists too. The perimeter of the lake measures 170 km providing a serious challenge for cyclists. However, it can easily be broken up into smaller sections. The roads tend to be wider on Lake Maggiore than on Lake Como making it a little safer. Or, if you're like us and prefer a slower, more relaxing pace on holiday, then why not consider e-bike rental instead?
8. Play golf on Lake Maggiore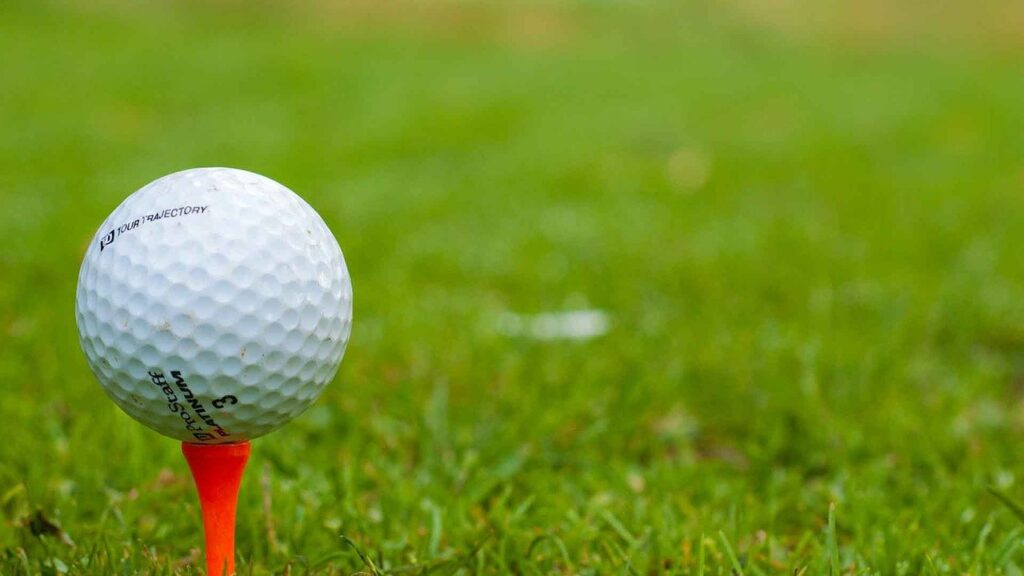 Whilst none of the golf courses on Lake Maggiore are perhaps as famous as the renowned Menaggio and Cadenabbia golf course on neighbouring Lake Como, golf lovers will find a number of excellent golf courses within easy reach of Lake Maggiore. Those closest to the lake itself include the Patriziale Ascona Golf Club, the golf clubs at Locarno and Arona as well as the Golf Des Iles Borromees and the Golf Club Alpino, both near Stresa. Also around the lake is the Golf de' Laghi Club in Travedona Monate and the club at Premeno that sits halfway between Intra and the Cannero Riviera.
There are several other golf courses easily accessible within a short drive of the lake though should you exhaust all these. These include a club at Varese and a course near Lugano as well as the Golf Club Gerre Losone.
9. Enjoy a ride on the Lago Maggiore Express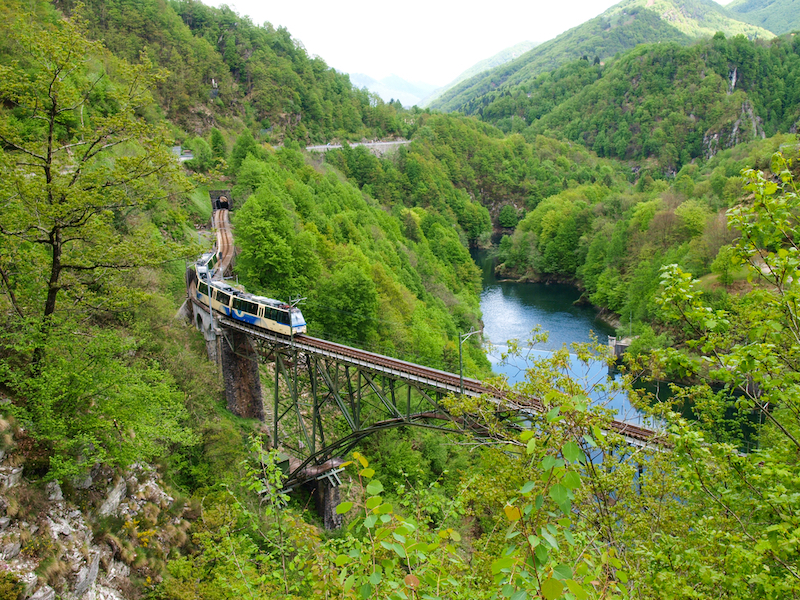 Whilst the lake probably conjures up images of boats rather than trains, a ride on the Lake Maggiore Express is an unforgettable journey by both train and boat. There are a number of places where you can choose to start your journey around the lake but, wherever you begin, you will have the opportunity to experience an unforgettable ride on the Centovalli railway as it takes you across the lake, past the Borromean Islands, Cannero Castles and Brissago Islands through meadows, over bridges, vineyards, forests and streams.
10. Visit the museums on Lake Maggiore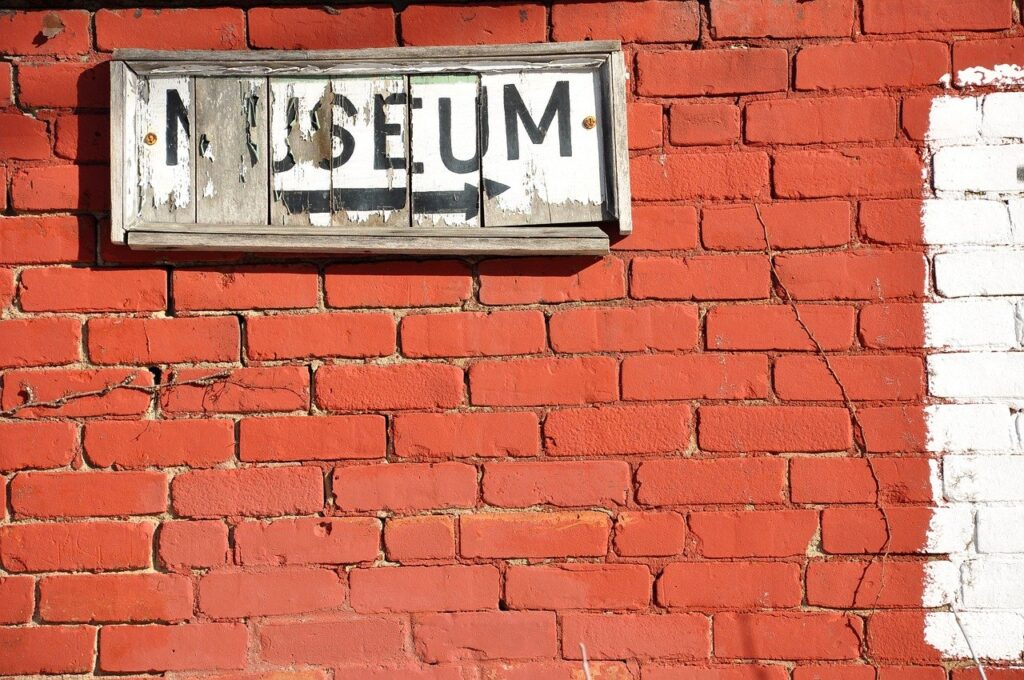 We always think it's a good idea to have some rainy day ideas wherever you're planning on holidaying. The good news is that, should it rain on Lake Maggiore, there are quite an eclectic mix of museums to enjoy, with something catering to all tastes. These include the European Museum of Transport in Ranco, the Chimney Sweep Museum in Malescothe, the Museum of Modern Art in Maccagno and the Angera Doll Museum. The latter is to be found in the impressive 13th and 14th century Rocca Borromeo di Angera castle.
Whilst not a museum per se, we'd also recommend a visit to the statue of San Carlo Borromeo near Arona. Standing at over 23 metres tall, it is one of the tallest statues in the world. Climb the interior steps and gaze out through the eyes of the statue at the spectacular views.
We hope we've whetted your appetite and persuaded you that Lake Maggiore has plenty to offer for your next holiday in Italy. If you'd like to try some of these days out for yourself, then check out the Lake Maggiore villas and Lake Maggiore apartments available to rent from Bookings For You.