Italy must surely be one of the most diverse countries in the world. Not surprising perhaps considering that Italy was only unified in 1871. Some of the states did not even join the Kingdom of Italy until 1918 after the end of WWI. A brief read of the history of Italy will quickly show that before this, Italy's past was rather tumultuous with plenty of fighting between states. These days, things are rather more peaceful and there are 20 regions of Italy just waiting to be explored. So here's a snapshot into each of them and what they offer holidaymakers if you're thinking about an Italian vacation.
Abruzzo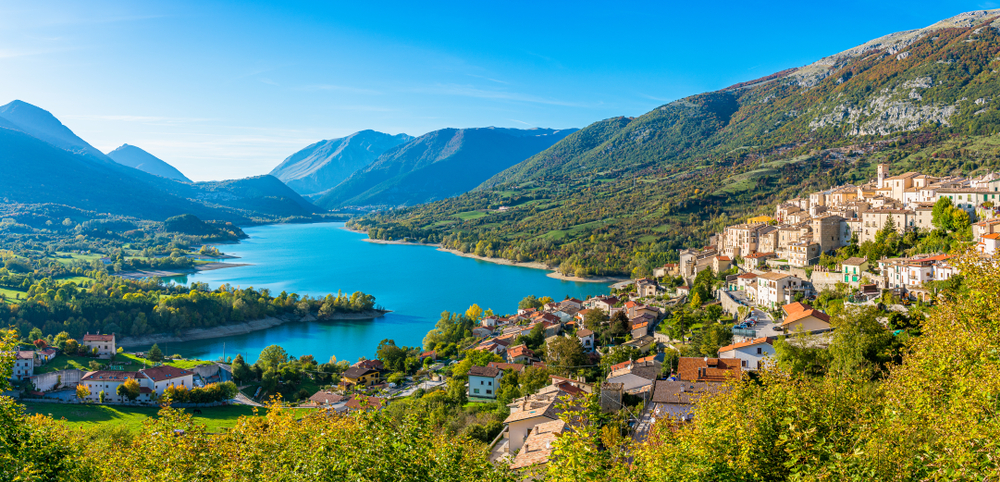 Nestled on the Eastern coast of Italy, Abruzzo shares borders with Marche to the North, Molise to the South and Lazio to the West. Whilst it can boast spectacular beaches on its Eastern coast, it's probably more famous for its inland scenery. With nearly half of the region protected by 3 national parks, 1 regional park and 38 nature reserves, it has earned itself the nickname as 'the greenest region in Europe.' These parks in turn are home to 75% of Europe's animal species. In other words, Abruzzo is the perfect holiday destination in Italy for nature lovers. Sadly, many holidaymakers were only made aware of Abruzzo after the tragic earthquake of 6 April 2009 which decimated L'Aquila, Abruzzo's capital. The reconstruction work still continues but don't let this put you off visiting.
Aosta Valley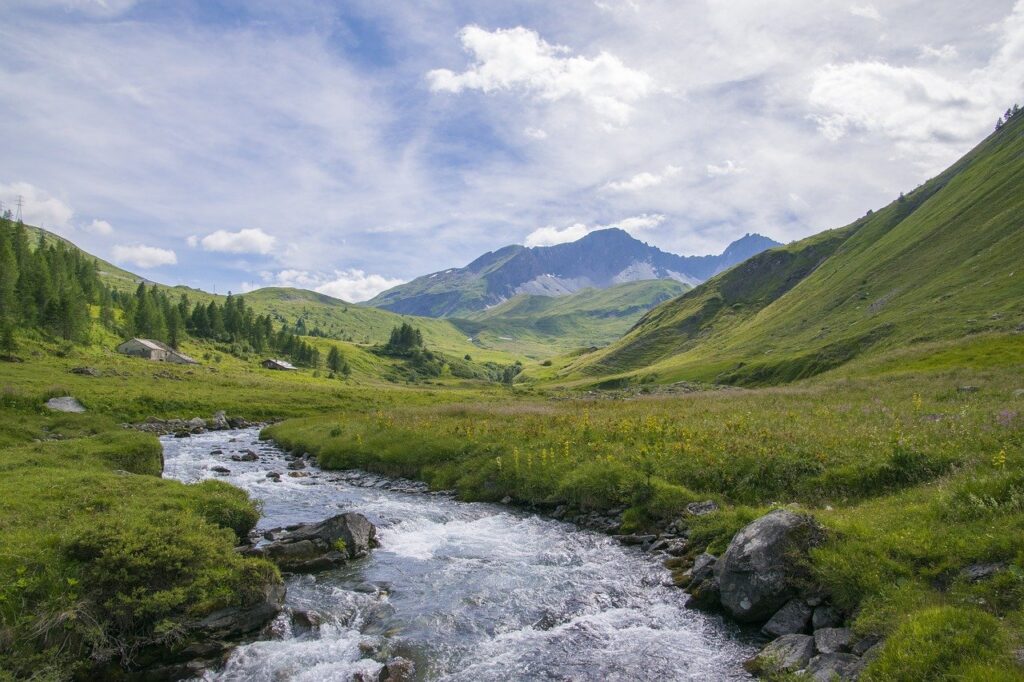 The Aosta Valley (Valle d'Aosta) is in the North West of Italy and is bordered by both France and Switzerland. Its landscape is dominated by the Alps and it's most famous for the iconic, snow-capped peaks of the Matterhorn, Mont Blanc, Monte Rosa and Gran Paradiso. Whilst there is more to the region than just skiing in the Winter and hiking in the Summer – some beautiful villages to explore and impressive castles to visit for example – these activities attract by far the most tourists each year.
Basilicata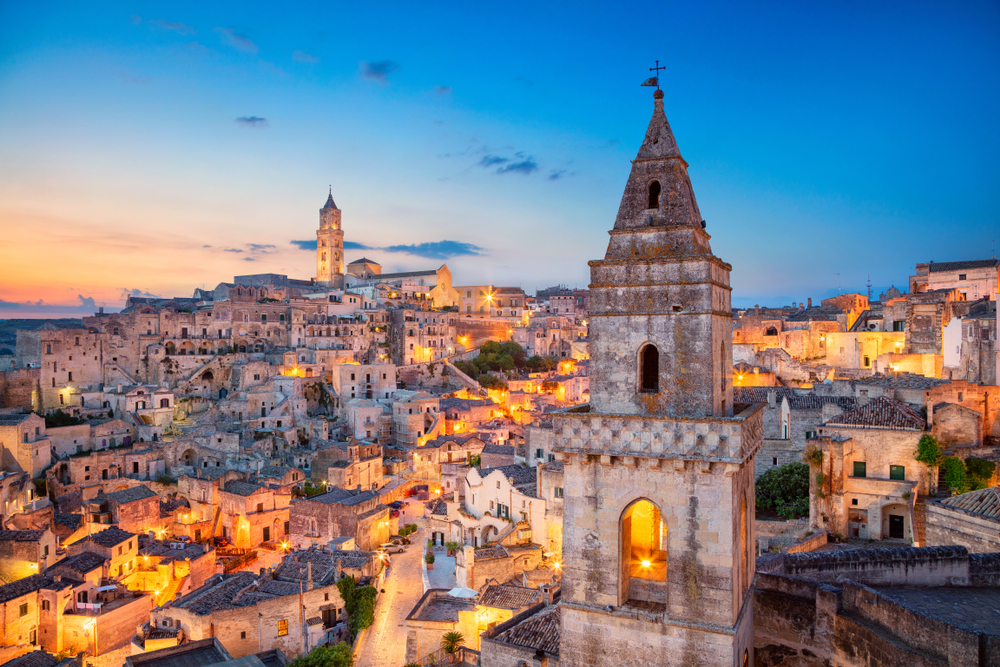 In the South of Italy, between Puglia and Calabria sits Basilicata. Nearly half of this region is covered by mountains and, when it comes to population, it's one of the least inhabited areas of Italy. This is also a very much undiscovered part of Italy, not least because of its poor transport links (you won't find an airport in Basilicata). However tourism here has been growing slowly but steadily since the early 2000s, largely thanks to one of its cities – Matera. Awarded UNESCO World Heritage status in 1993, Matera was also the European Capital of Culture in 2019. As recently as half a century ago it was a place of extreme poverty, of slums and cave dwellers but a resettlement project and significant investment now means its a vibrant, fascinating city, home to upmarket boutique hotels and Michelin star restaurants, all in the unique setting of Matera's sassi. Find out how to spend a day in Matera on our blog.
Calabria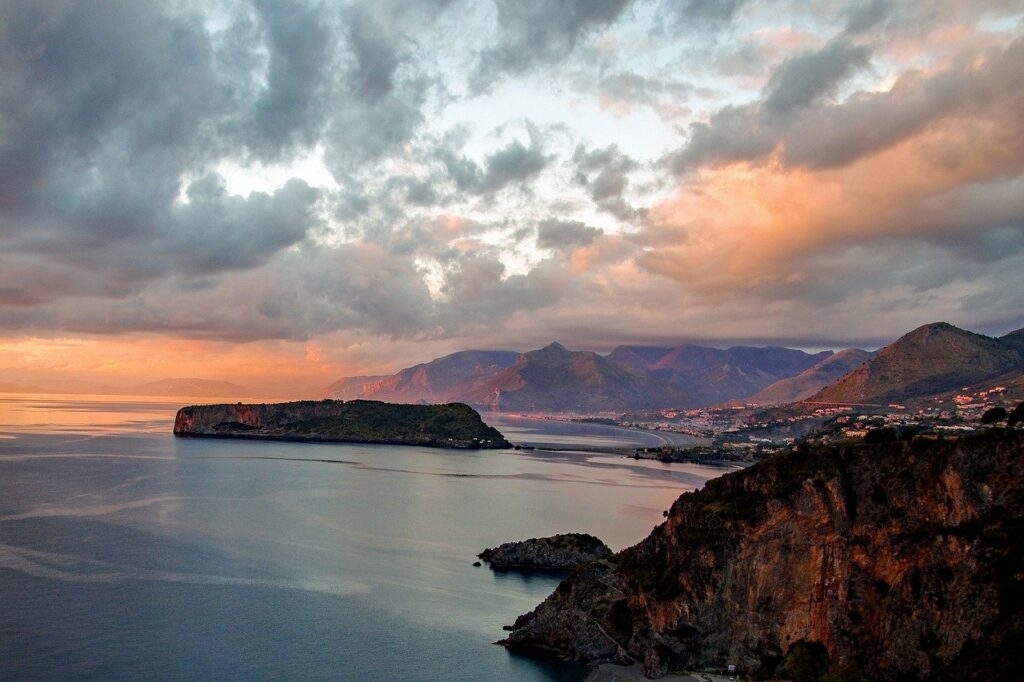 Calabria is situated in the toe of the boot of Italy. It can boast an extremely dramatic coastline. Home to the Violet Coast, one of Calabria's biggest draws is certainly its stunning beaches. In fact, Capo Vaticano is considered to be one of the 100 most beautiful beaches in the world. However, inland Calabria is just as beautiful. Think rugged mountains, old-fashioned villages and fresh mountain air. And think great food too. Calabria's regional dishes will allow you to literally taste the influence of its history under both Arab and Spanish rule. Temperatures can get extremely hot here in the Summer months though, so if you can't stand the heat, we recommend visiting Calabria in the Spring or Autumn. Find out more from Calabria residents, Craig and Lisa, the husband and wide team behind Our Lives in Italy.
Campania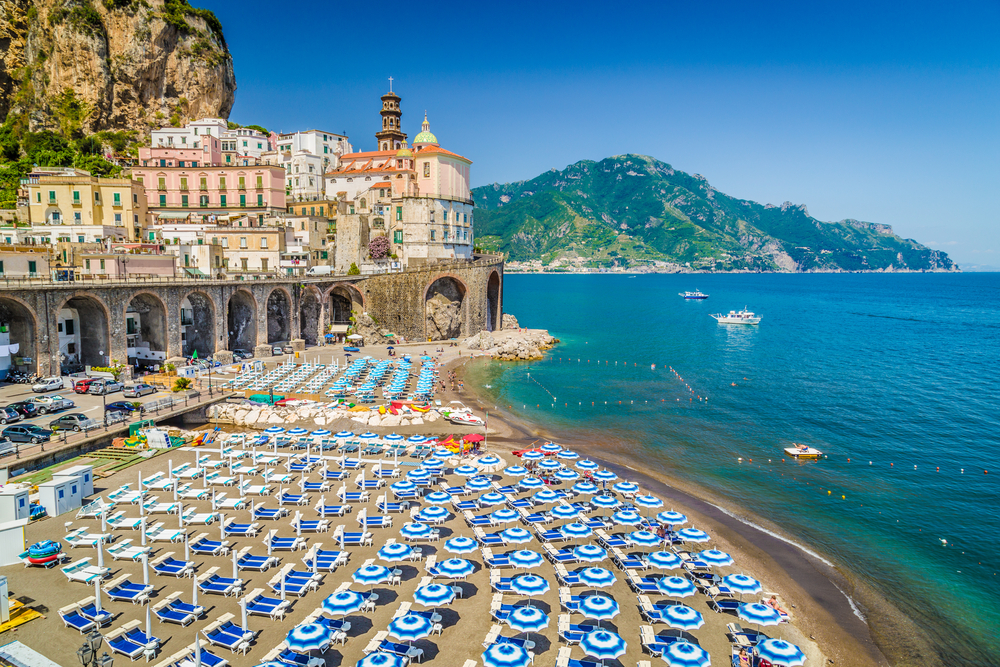 Home to the Amalfi Coast – the dramatic stretch of coastline between Punta Campanella and Salerno – visitors to the Campania region can't help but fall in love with its picturesque hilltop towns including Positano, Amalfi, Praiano and Ravello, not to mention the two islands of Capri and Ischia. If you're looking for a bit of Italian glamour, then look no further! The Amalfi Coast is not for the feint hearted though! You'll need to be brave to venture along the twisting, narrow coastal road with cliffs that plunge down to the turquoise sea below. The region is not without its history either. Mount Vesuvius looms over the region's most famous historical attraction – Pompeii – which provides visitors with a unique and fascinating insight into life during Roman times. Or for something more lively, head to Sorrento or the region's capital Naples, the home of pizza.
Check out our Amalfi Coast travel guide along with the selection of Amalfi Coast villas available to rent from Bookings For You.
Emilia-Romagna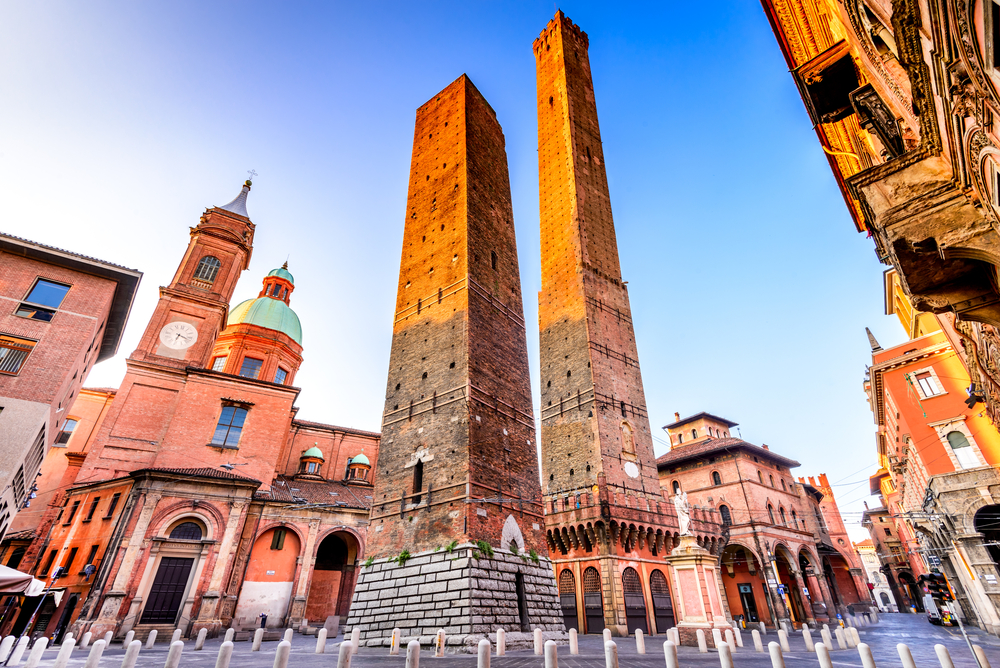 In the North of Italy, Emilia-Romagna deserves its reputation as a culinary and gastronomic hub. This is the perfect region to visit if you're a keen foodie. One of Italy's most fertile regions, it's home to Parmigiano Reggiano cheese. Not only that. Bologna is famous for the production of mortadella, Parma for prosciutto and Modena for balsamic vinegar. It's not just a centre for food production though. For those interested in cars, this is home to a plethora of automative companies including Ferrari, Maserati, Ducati and Lamborghini. The region is also a cultural and economic centre, home to the oldest university in the world in Bologna. And there is plenty of culture to soak up if holidaying here. The region is home to 11 UNESCO heritage sites and there are a number of key Renaissance towns to discover including Modena, Parma and Ferrara.
Check out our A to Z guide to Emilia-Romagna.
Fruili-Venezia Giulia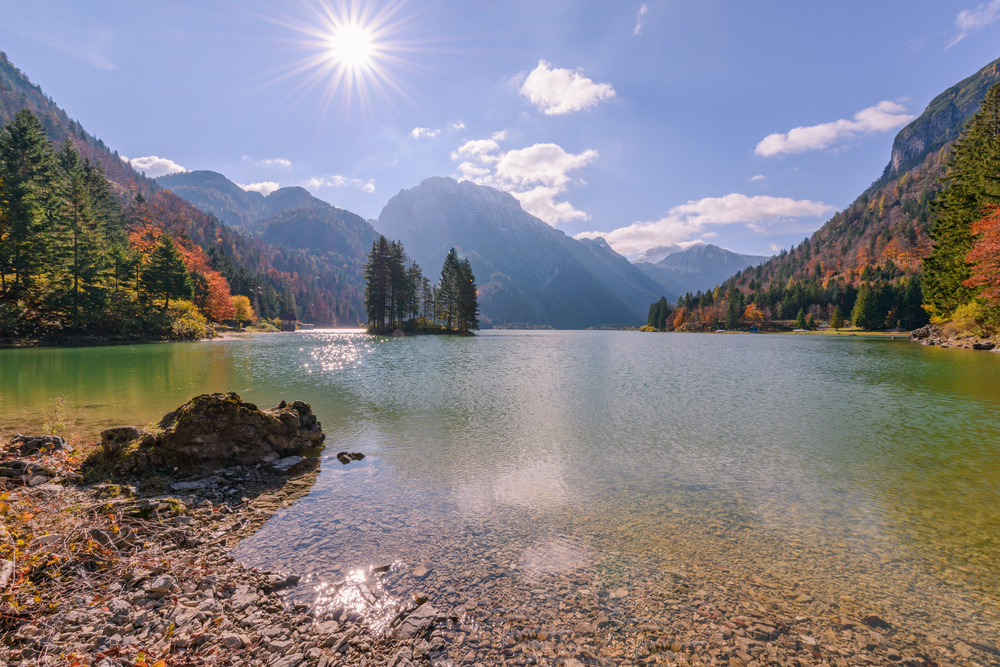 Italy's fifth smallest region, Fruili-Venezia Giulia is in the North East of the country, bordering Veneto as well as Austria and Slovenia. Fruili-Venezia Giulia's capital is Trieste. It's probably Italy's least visited region when it comes to tourists, but it's a great area for keen walkers, bordered as it is by the beautiful Eastern Dolomites. Its beaches are pretty spectacular too with long stretches of sandy beaches from the border with Veneto up to Monfalcone, after which the coastline gets much more rocky. If you decide to visit Fruili-Venezia Giulia, then make sure you don't miss the opportunity to explore Aquileia, a key town of the Roman Empire and now one of Italy's UNESCO World heritage sites.
Lazio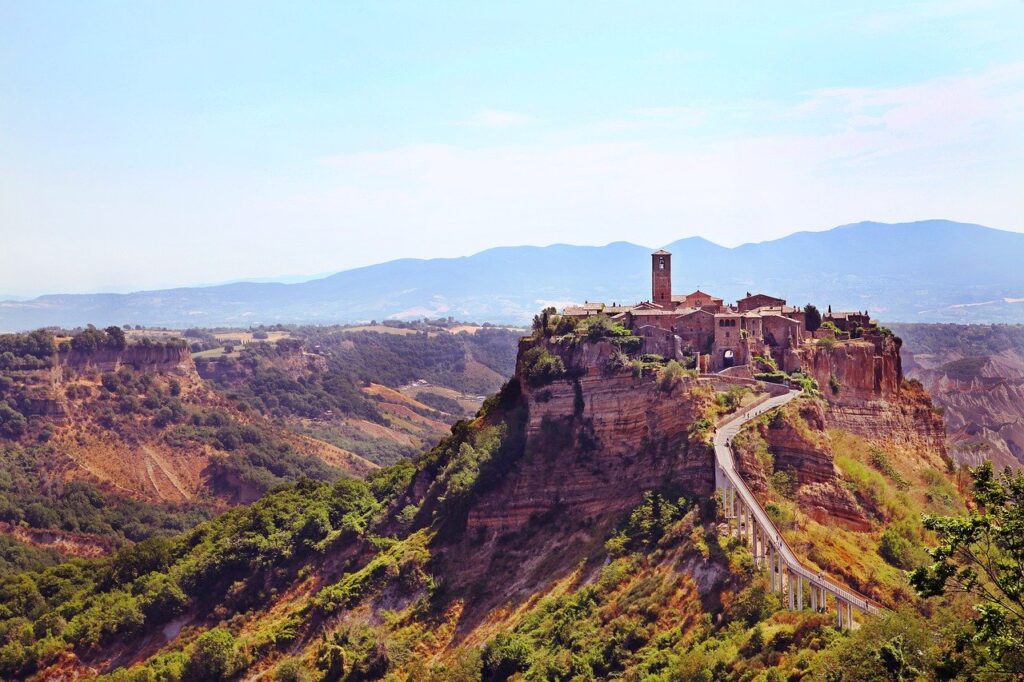 Most famous for being home to Italy's capital city, Rome, is almost goes without saying that Lazio is a great destination for history lovers. Of course, Rome is probably going to be your first stop, home to a wealth of Roman archaeological sites including the Colosseum and Pantheon but the region has plenty more on offer for history enthusiasts. Visit Hadrian's Villa at Tivoli or head further back to discover the Etruscan Necropolis of Cerveteri and Tarquinia. Or enjoy a step back in time to our more recent history with a visit to the Renaissance Villa D'Este. What may surprise you is Lazio's coastline and the beautiful inland scenery, it's charming picturesque villages and protected nature reserves such as the National Park of Circeo that lies between Anzio and Terracina.
Check out our Rome travel guide.
Liguria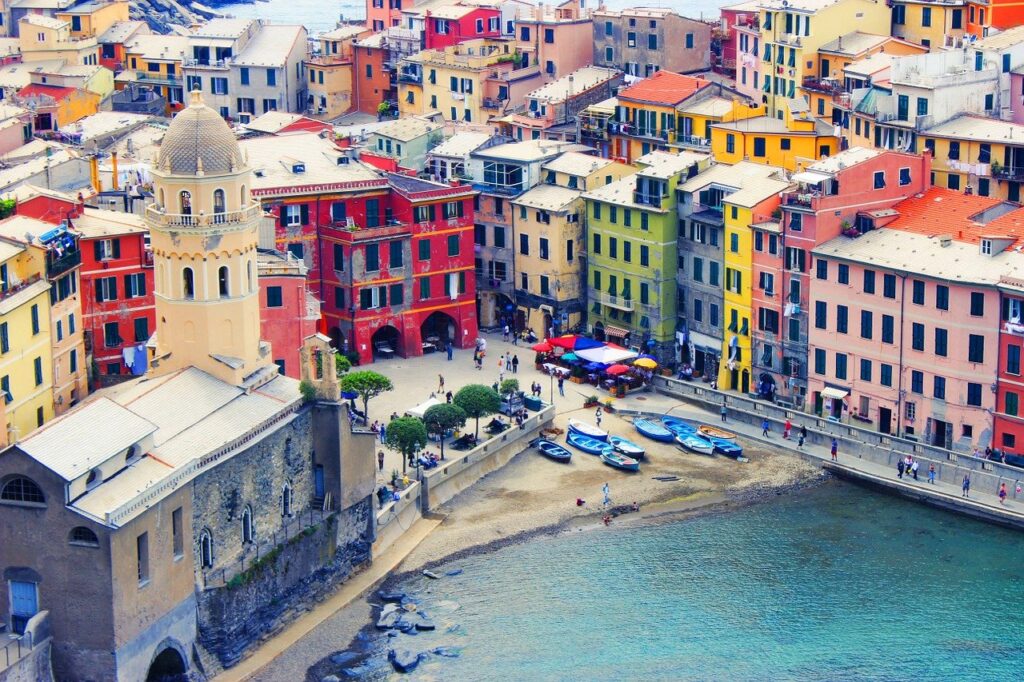 Liguria is most famous for its picturesque Mediterranean coastline, home to the Cinque Terre, a group of five villages – Monterosso, Vernazza, Corniglia, Manarola and Riomaggiore – that literally cling on to the rocky cliffs of the Italian Riviera. If you're into your social media, then the backdrop is an instagrammer's dream. There are few roads here but in their place are a network of coastal trails to be explored on foot so it's also perfect for hiking. If you're after a spot of sophisticated glitz and glamour on holiday, then look no further than the Ligurian coast and its beaches. Portofino is a coastal town and a famous celebrity haunt where you'll find a harbour filled with super yachts. Before you head home, make sure you try the pesto at least once. Made from basil combined with oil, garlic, cheese and pine nuts, it's Liguria's most famous foodstuff.
Lombardy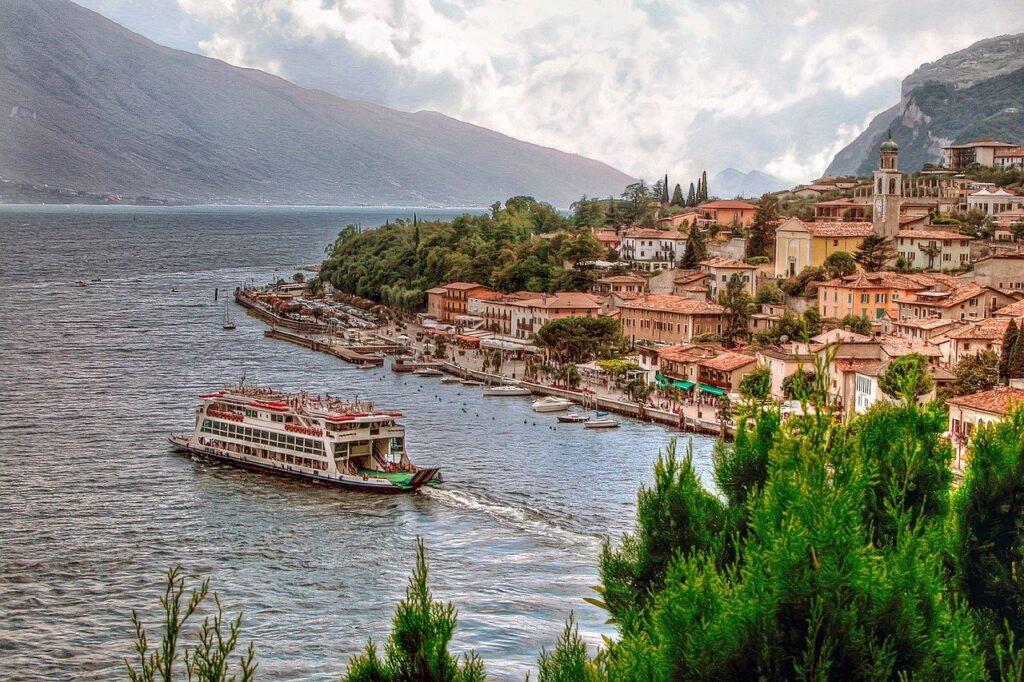 A region close to our hearts since it's where our first villas in Italy were located, Lombardy is also one of Italy's most diverse regions. Lombardy's capital is Milan, making it ideal for art, music and fashion enthusiasts. Art lovers will delight in the chance to see Leonardo da Vinci's Last Supper whilst music lovers can revel in an opera at La Scala and fashion lovers can shop in the world's most beautiful shopping centre – Galleria Vittorio Emanuele II. Not only that, but the region offers culture in abundance. It can boast a higher number of UNESCO World Heritage sites than any other Italian region and has around 500 museums to discover. But, Lombardy is also the perfect region if you like the outdoors and adventure. The Italian Lake district falls into Lombardy including Lake Como, Lake Garda, Lake Iseo and Lake Maggiore. Perfect for water sports, cycling, skiing, snowboarding and much more.
Check out our Italian Lakes villas if you fancy exploring Lombardy for yourself.
Marche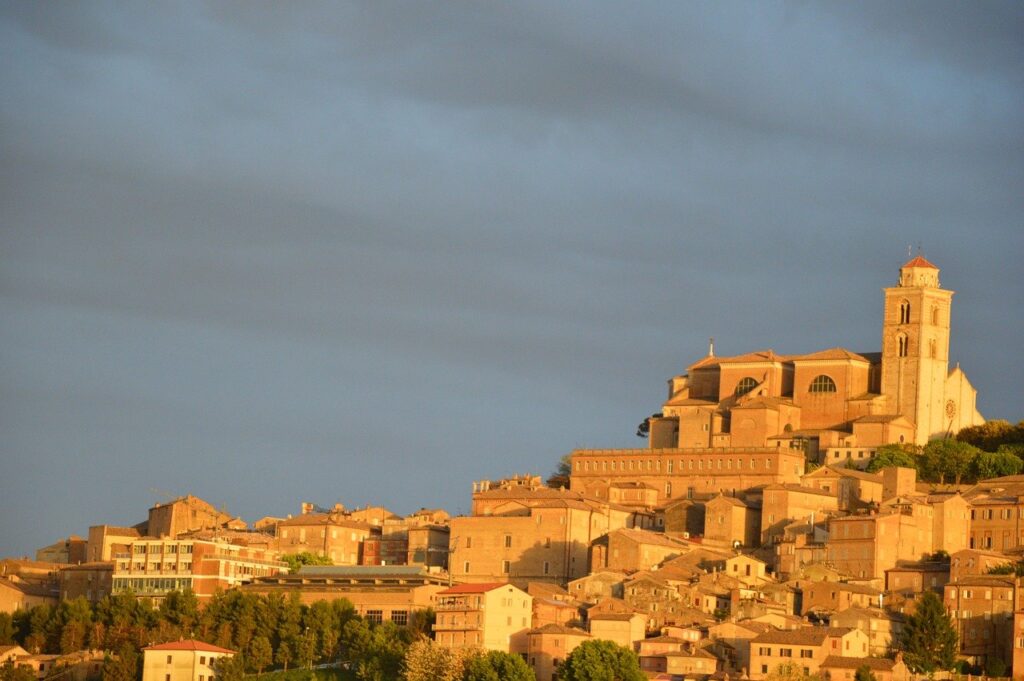 Currently unspoilt by mass tourism and unheard of by many, Marche is a region that we reckon could quickly become the next tourist hotspot. Like so many of Italy's regions, it's incredibly varied. It's home to some of Italy's best beaches, with crystal clear waters lapping against fine golden sand at beaches such as those at Senigallia, Pesaro and San Benedetto del Tronto not to mention the rugged unspoilt beauty of the Cannero Riviera. However, inland, the scenery is just as breathtaking. Protected by National and Regional nature reserves, the landscape is stunning. Don't miss the Frasassi Caves that lie under your feet either! And, whilst Marche may not be as well known as its more famous neighbours, many of its towns and cities will give the most famous Tuscan towns a run for their money when it comes to Renaissance history. In short, Marche is perfect for beach goers, history lovers and keen hikers.
Check out our Marche villa rentals if you fancy exploring Marche for yourself. Or find out more about what to do in Le Marche.
Molise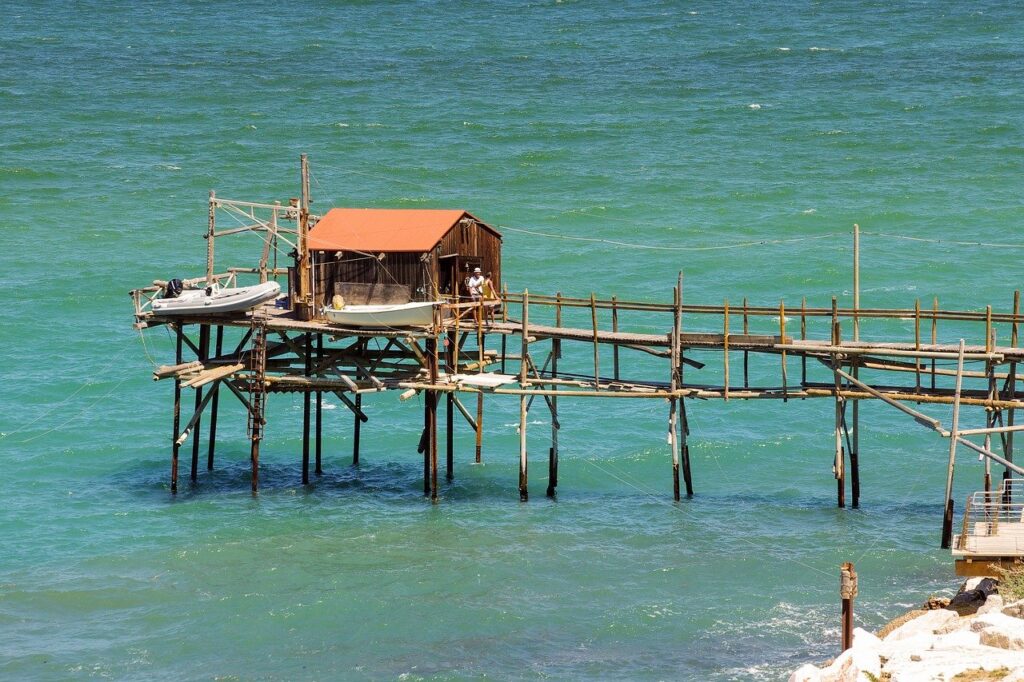 Italy's newest but probably least well known region, Molise is situated in Southern Italy. Split into two provinces – Campobasso and Isernia – the region can proudly boast beautiful rural and mountainous landscapes as well as stunning beaches on its Adriatic coast. Visiting Molise can almost feel like taking a step back in time. This is a region that prides itself on its traditions and customs and you'll discover craftsmen still producing wares using century old techniques. If you're the type of holidaymaker that wants to be the first to discover something, then Molise is the destination for you. With a rural landscape criss-crossed by tratturi, (historic trails used by people and livestock during seasonal migration) it's also great for those seeking a walking holiday. Or, if you're a keen skier, then Molise is also worth considering, home as it is to ski resorts such as Campitello Matese and Capracotta.
Find out more in our introduction to Molise.
Piemonte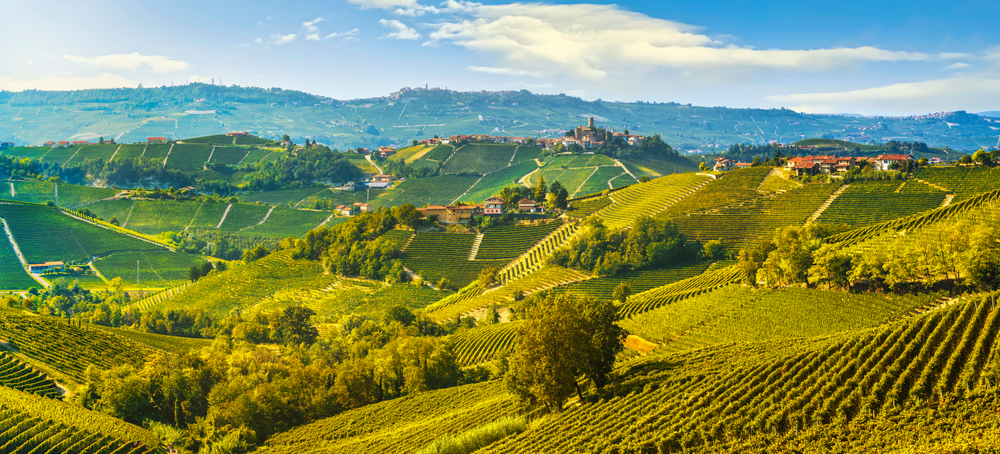 Bordering both France and Switzerland and situated in the North West of Italy, Piemonte is surrounded by the Alps on three of its sides. It comes as no surprise then that this is the ideal destination for walkers, skiers and snowboarders who flock to resorts such as Lattea and Sestriere. However, at the other extreme, Piemonte is also home to Lake Maggiore. The lake's most well known town – Stresa – is in the Piemonte region. And then, in between the two, you have a very different landscape – the vineyard landscape of Piedmont including Langhe-Roero and Monferrato, producing wines such as Barolo, Barbaresco, Asti Spumante and Barbera d'Asti. Now a UNESCO world heritage site, this area is also famous for its truffles, with Alba's annual white truffle festival attracting visitors from across the world. All this makes Piemonte the perfect destination for wine lovers and foodies.
Check out our Italian Lakes villa rentals, many of which if you fancy exploring Piemonte for yourself.
Puglia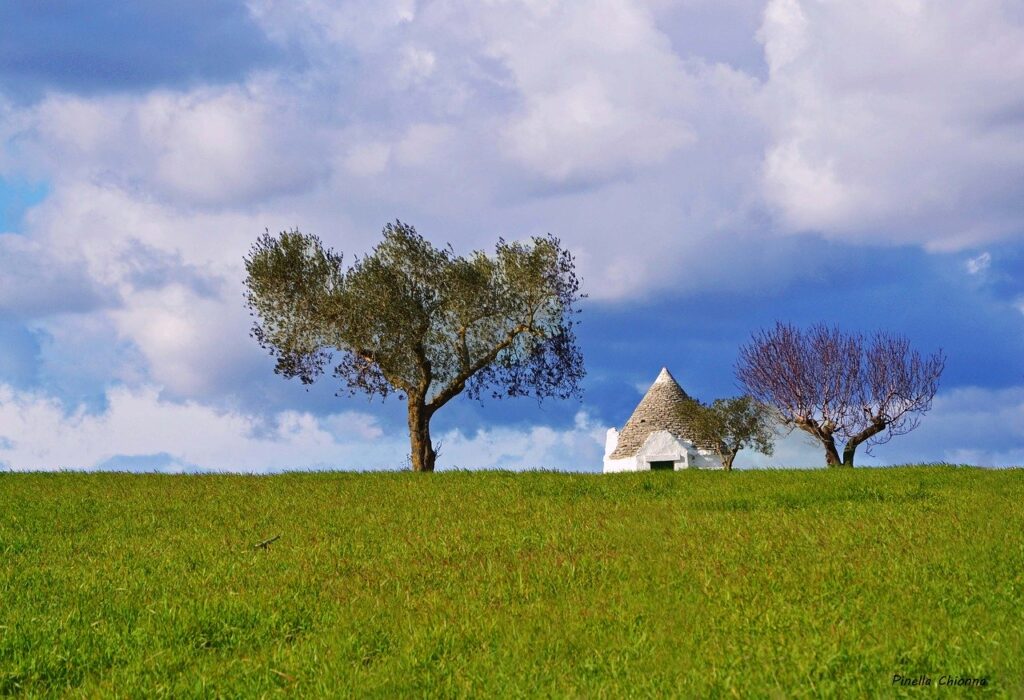 Located in the heel of Italy's boot, Puglia is famous for its hobbit-like trulli and masseria, incredible coastline and turquoise seas, delicious food and beautiful rural landscapes. You'll find the sandiest beaches in the very south of the region, nicknamed the 'Maldives of Italy' but we recommend any first time visitors base themselves in the beautiful Itria Valley, home to many of Italy's 'borghi piu belli' (most beautiful villages) including Locorotondo and Cicternino as well as other towns such as Alberobello and Ostuni.
Check out our Puglia villa rentals if you fancy exploring Puglia for yourself.
Sardinia
The Mediterranean's second largest island after Sicily, Sardinia is an island full of contrasts. The island is mainly mountainous, with many areas untouched and unspoilt by humans. It's this that attracts so many walkers and hikers each year. Watch out for the nuraghi as you explore the countryside. These mysterious Bronze Age stone ruins date back to the 15th and 16th century BC. Shaped like beehives, they are unique to the island. But most holidaymakers flock to Sardinia for its beaches. Its most well known resorts on the Costa Smeralda attract the rich and famous every Summer, who enjoy the nightlife, sandy coastline and water sports.
Sicily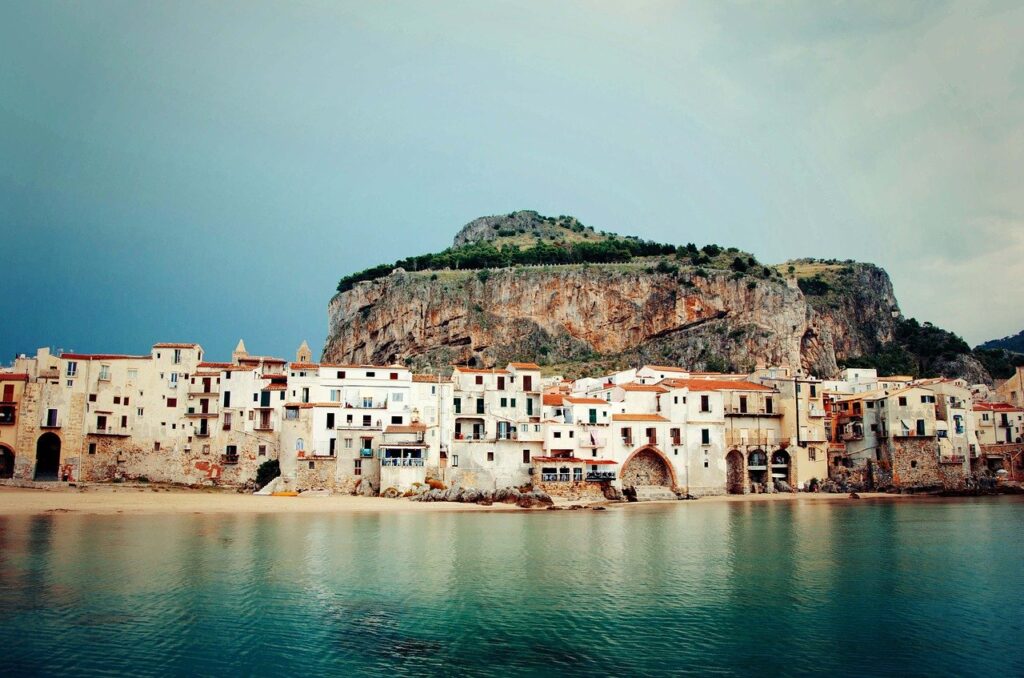 The Mediterranean's largest island, Sicily has an incredibly rich and diverse history. This is reflected in its towns and villages, 21 of which have made it on to the acclaimed list of 'borghi piu belli d'Italia' as well as the incredible plethora of architectural remains that it is home to. These include Agrigento and the Valley of theTemples as well as the Greek theatre in Taormina. However, Sicily can also boast a dramatic coastline and some incredibly beautiful beaches, so beautiful in fact that one of them – Rabbit Beach on Lampedusa Island – has in the past been named the most beautiful beach in the world. And let's not forget the food. Whilst the food is renowned all over Italy, the quality of Sicily's food is second to none. We recommend you try our favourite pasta dish – Pasta alla Norma – and make as many excuses as you can to stop for some cannoli or cool off with a refreshing ice cold granita. In short, head to Sicily if you want to be able to combine culture with the beach, all washed down with some great food and wine.
Check out our Sicily villa rentals if you fancy exploring Sicily for yourself. Or find out the best time to visit Sicily by learning more about each season on the island.
Trentino-South Tyrol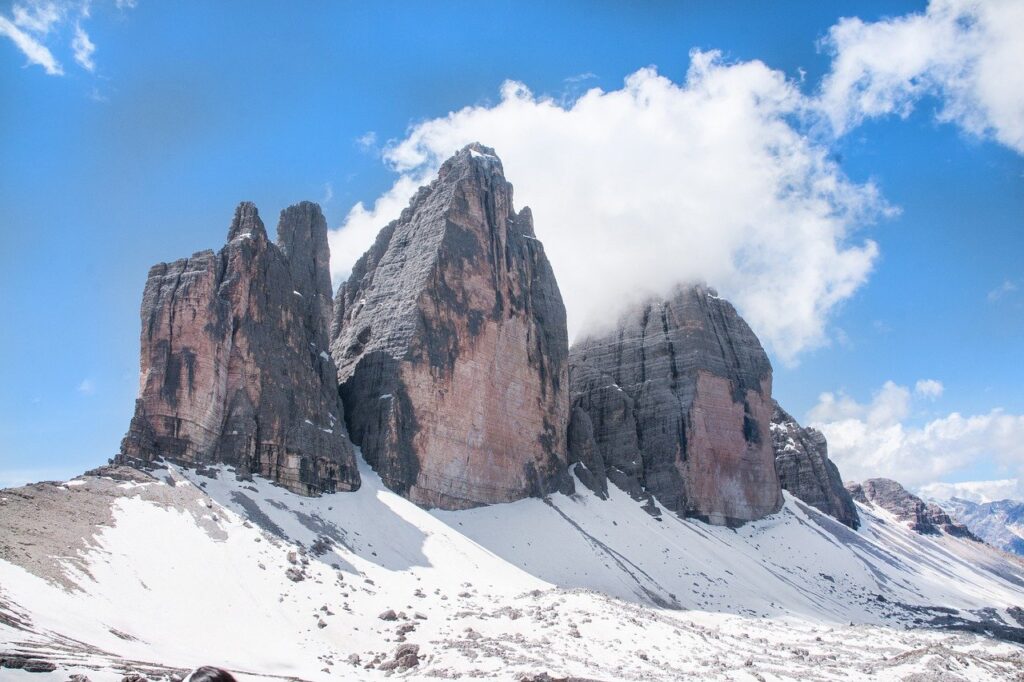 Italy's most northerly region, bordering Austria and Switzerland, Trentino-South Tyrol (Trentino Alto Adige) is most well known for its impressive peaks and is home to hundreds of miles of ski slopes including resorts such as Madonna di Campiglio, Canazei and Moena. However, part of Lake Garda also falls into Trentino. This is very much a region of Italy that is perfect for lovers of the great outdoors and those who are looking for an active holiday, whether that be walking, cycling, canoeing, windsurfing or skiing.
Tuscany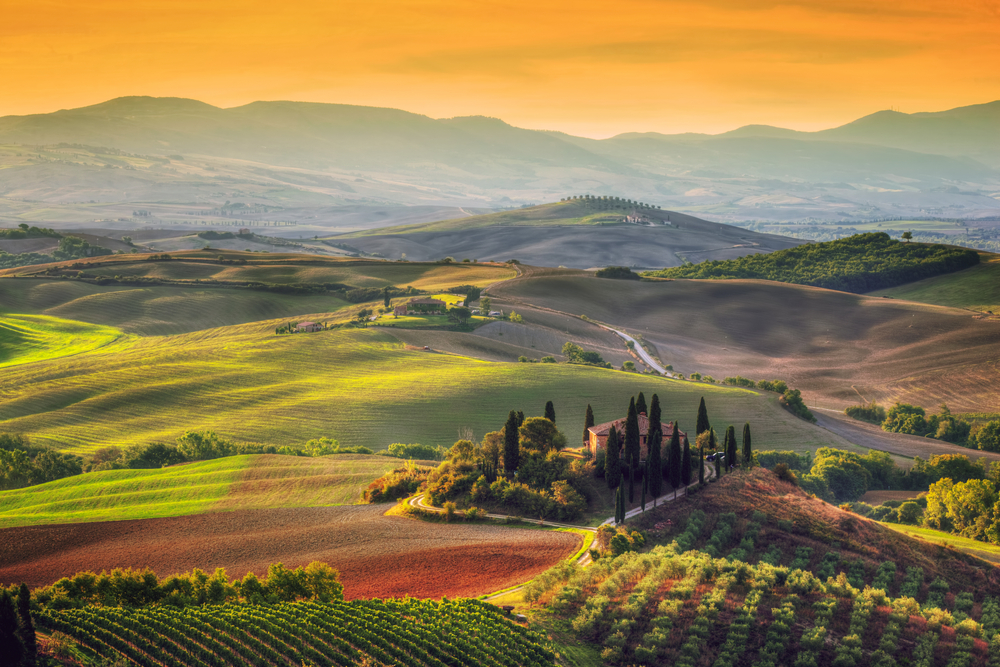 Probably the region that needs least introduction, Tuscany has been part of the 'Grand Tour' for centuries. These days, visitors flock to the region to admire its incredible countryside, home to the Chianti vineyards and incredibly beautiful, gentle rolling hills of the Val d'Orcia. But they flock just as much to its towns and cities too. Tuscany is home to Florence, Pisa, Siena, San Gimignano, Lucca and more such iconic cities.
Check out our Tuscany villa rentals if you fancy exploring Tuscany for yourself.
Umbria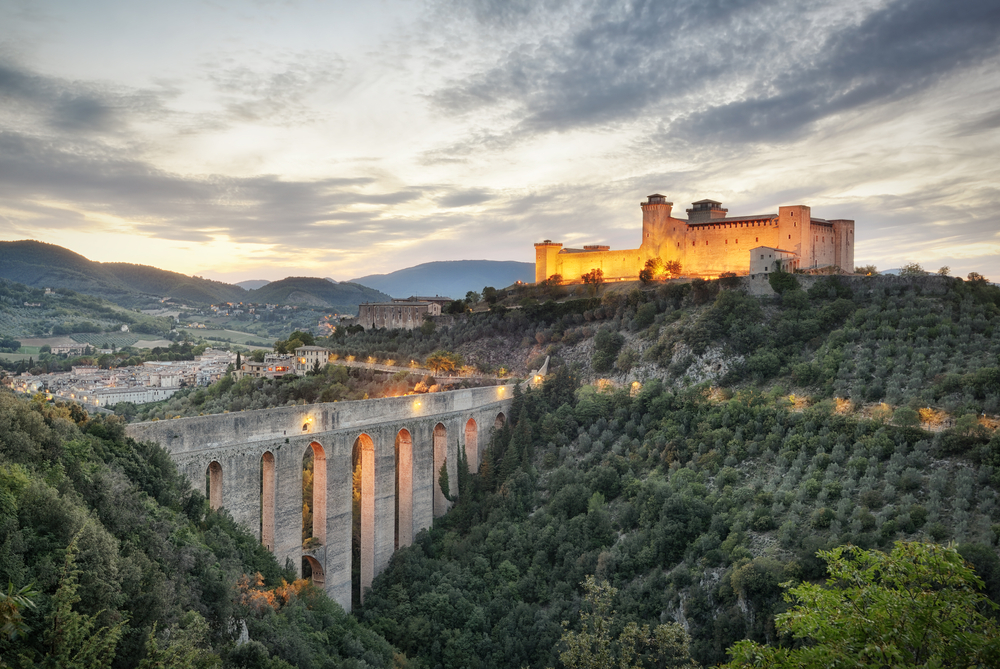 The 'green heart' of Italy, Umbria may be quieter than its more famous neighbour Tuscany to the West but it's just as beautiful. Whilst it may not have the big cities such as Florence and Siena to attract tourists, Umbria's hilltop towns and villages are absolutely charming and a delight to explore. Attracting hundreds of thousands of pilgrims each year, Assisi is the busiest of these but others such as Montefalco, Spello, Bevagna and Orvieto, are just as beautiful. Umbria may be landlocked but there are still opportunities to spend time at the beach or enjoying water sports on its main lake – Lake Trasimeno. And this isn't the only body of water in the region worth visiting. Umbria is also home to the Cascate delle Marmore (Marmore waterfalls), the second tallest waterfalls in Europe and the largest man-made waterfalls in the world feeding into the River Nera below. Head to Umbria for a relaxed, slow pace of life where you can just appreciate the beauty around you, soak up the culture and food and, if you fancy it, break up your Umbria villa holiday with a few more adventurous activities such as white water rafting and canoeing.
Check out our Umbria villa rentals if you fancy exploring Umbria for yourself.
Veneto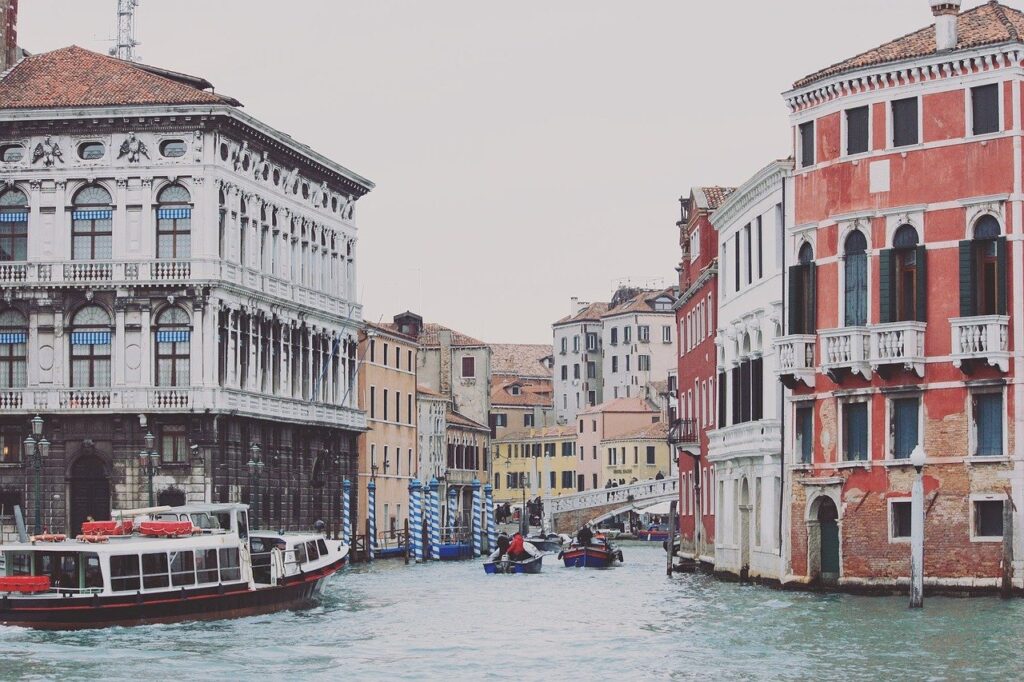 Veneto's main city needs no introduction. Venice means that Veneto is Italy's busiest region when it comes to holidaymakers. But don't let the lure of Venice's canals stop you exploring some of Veneto's other main attractions. Verona is the region's second most famous city but the area is also home to some beautiful rural landscapes including the Dolomite Mountains, the Prosecco hills and the Po River Delta, an immense area of wetlands that is heaven for bird lovers. And, of course, parts of Lake Garda also fall into the Veneto region.
We hope our guide to Italy's regions has given you some inspiration on the best places to holiday in Italy. Ready to look at where to stay in Italy? Then check out all the Italy villa rentals by region at Bookings For You.