Florence needs no introduction. One of the world's most famous cities, it has a skyline that is instantly recognisable and a history and beauty that is unrivalled.
What to see in Florence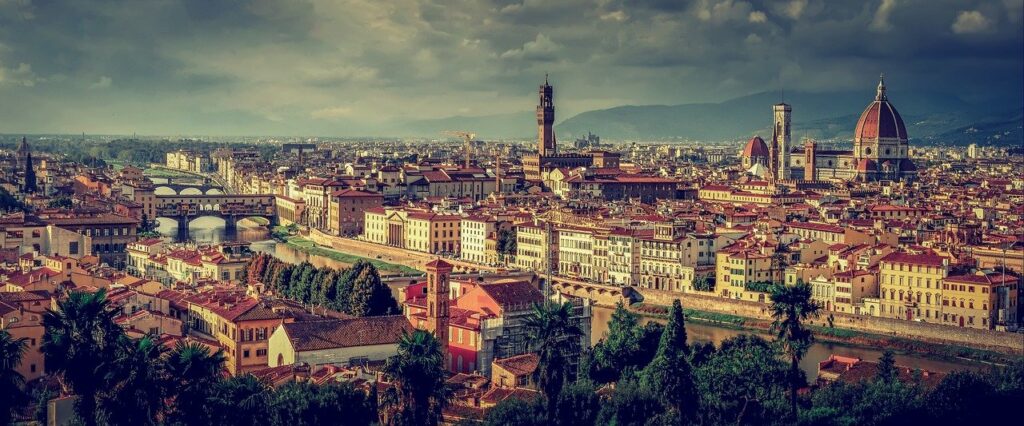 It would be easy to spend a week in Florence and still not see and do everything but if you do have just a weekend in this special city, then it's worth taking a look at our guide to spending 48 hours in Florence. In the meantime, we've listed the most popular attractions that you may want to prioritise:
Piazza del Duomo: Florence's most visited area and home to some of Florence's most famous landmarks including the Duomo itself (the Cathedral of Santa Maria del Fiore), Giotto's Campanile and the Baptistry, famous for its bronze doors. Choose whether to climb the 463 steps of Brunelleschi's dome or to instead admire the view from the 414 steps of the Campanile next door. We prefer the latter as it enables you to enjoy a completely different perspective of the Duomo itself.
Palazzo Vecchio: Florence's town hall, home to the Salone dei Cinquecento filled with incredible frescoes, as well as the Quatieri Monumentali, a series of rooms which are decorated by artists such as Michelangelo, Vasari and Donatello. It's also another chance to get a viewpoint of the Duomo by climbing the steps to the top of the tower.
Book your audio guide tour and tickets to the Palazzo Vecchio.
Piazza della Signoria: An L shaped square in front of the Palazzo Vecchio and home to the replica of Michelangelo's David along with numerous other statues.
Galleria dell' Accademia: Where you'll find the original statue of David along with numerous other artworks artworks by other accomplished artists including Fra Bartolomeo, Botticelli and Ghirlandaio.
Museo dell' Opera: One of many museums in Florence and where you'll find the original, ornate bronze doors of the Baptistry designed by Lorenzo Ghiberti and dating back to the early 15th century. (The doors on the Baptistry are in fact replicas).
The Uffizi: Undoubtedly, Florence's most famous museum and home to hundreds of breathtaking works of art dating between the 12th and 17th centuries, including works by Boticelli, Titian, Leonardo da Vinci, Rubens and Michelangelo among others.
Book skip-the-line tickets and tours to the Uffizi
Ponte Vecchio: The most famous bridge that crosses the River Arno and Florence's oldest bridge dating back to 1345, lined with jewellery and goldsmith shops.
Vasari Corridor: Sitting above the Ponte Vecchio bridge, the corridor was built by Vasari on the orders of Cosimo I de Medici in 1565 to connect the Palazzo Vecchio with the Palazzo Pitti. Currently closed but due to re-open to visitors in 2022.
Mercato Centrale: Florence's biggest food market, laid out over two floors and where you'll find not just stallholders but also a cookery school and restaurants.
Palazzo Pitti and Boboli Gardens: The palace was the former home of the Medici family as well as the House of Habsburg-Lorraine and the House of Savoy but is now home to four museums, all set within the beautiful Boboli Gardens.
Basilica of Santa Croce: The largest Franciscan church and the resting place for several eminent Florentines, including Michelangelo, Rossini and Machiavelli, to be found in the piazza of the same name.
Laurentian Library: A museum that is home to the most important collection of manuscripts in the world and where you'll find the most beautiful reading room in the world.
If you're lucky enough to be spending a bit longer in the city, how about searching out the more unusual things to see and do in Florence with our guide to 60 things to see and do in Florence. Or, check out our ultimate Florence bucket list to see how many of Florence's other sights and attractions you can tick off on your visit. Or, if you're travelling with kids to Florence, then check out our handy guide with the top 10 things to see and do with kids in Florence.
If you need any assistance when you're visiting Florence, then head straight to the Tourist Information centre. Located at at Via Cavour 1, it is open daily to help visitors find their feet!
Book tickets and tours of Florence.
When to visit Florence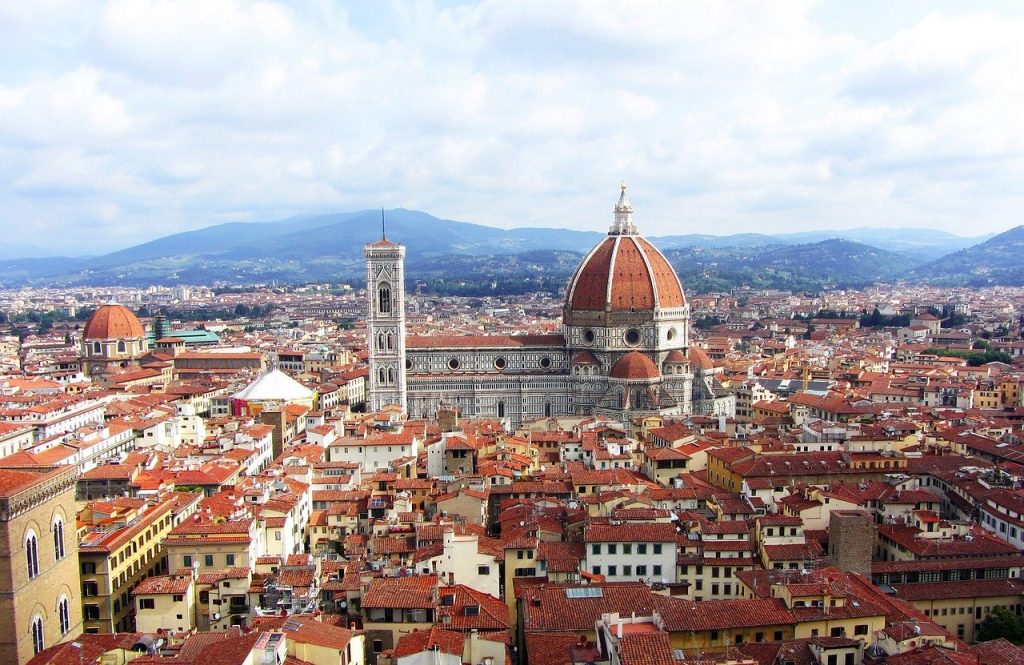 Whilst it may sound like a cliche, we think any time is a great time to visit Florence. However, temperatures can soar in the Summer months. Average temperatures of 25 degrees feel much hotter in central Florence and temperatures can even reach the low 30s across July and August. And, just as temperatures can soar, so can the crowds. So, for that reason, we'd probably recommend heading in the Spring, Autumn and even Winter months if you can. You'll find things quieter and cooler! Temperatures average between 7 and 13 degrees centigrade across the Winter months. They rise to a much more pleasant average of 15-18 degrees in the Spring months of April and May but can get into the low 30s. However, as the temperatures rise, so does the rain. Rainfall is actually lower in January and February than across April and May. In other words… we don't think there is ever a bad time to visit! After all, if you decide to opt to visit Florence in peak Summer, it just means you'll need to enjoy more gelato to keep cool!
Where to eat in Florence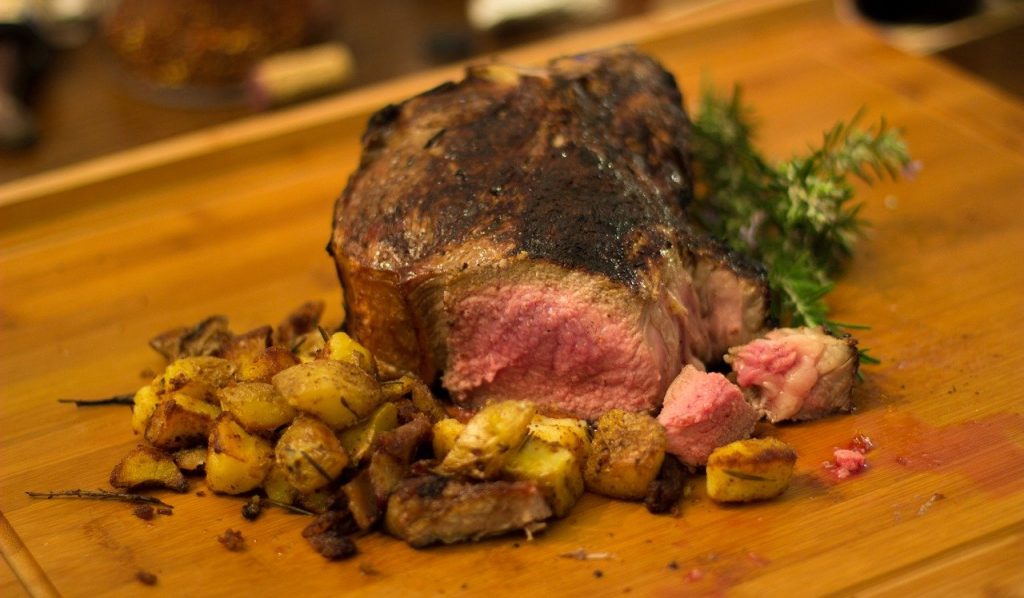 Like with so many cities, you are spoilt for choice when it comes to eating out in Florence. However, wherever you go, if you're a meat eater, one thing you have to try when you're there is the famous Bistecca Fiorentina. If you've not come across this dish before, be prepared to be amazed! This is a gigantic steak on the bone, normally around 2 inches thick and flame grilled for 3-4 minutes each side before being served.
Here are some options to start whetting that appetite!
Osteria della Enoteca is a great place to try a Florentine steak for the first time washed down with a superb wine list.
Cibreo is a firm favourite of ours. The original restaurant is more formal but they now also offer more casual dining at their trattoria. Their most recent development is the launch of Cibleo, their Tuscan Oriental restaurant which has a Japanese and Korean flavour.
Enoteca Pinchiorri is a high dining experience. There are a number of Michelin starred restaurants in Florence but no others can boast the 3 Michelin stars that this restaurant holds.
Where to stay in Florence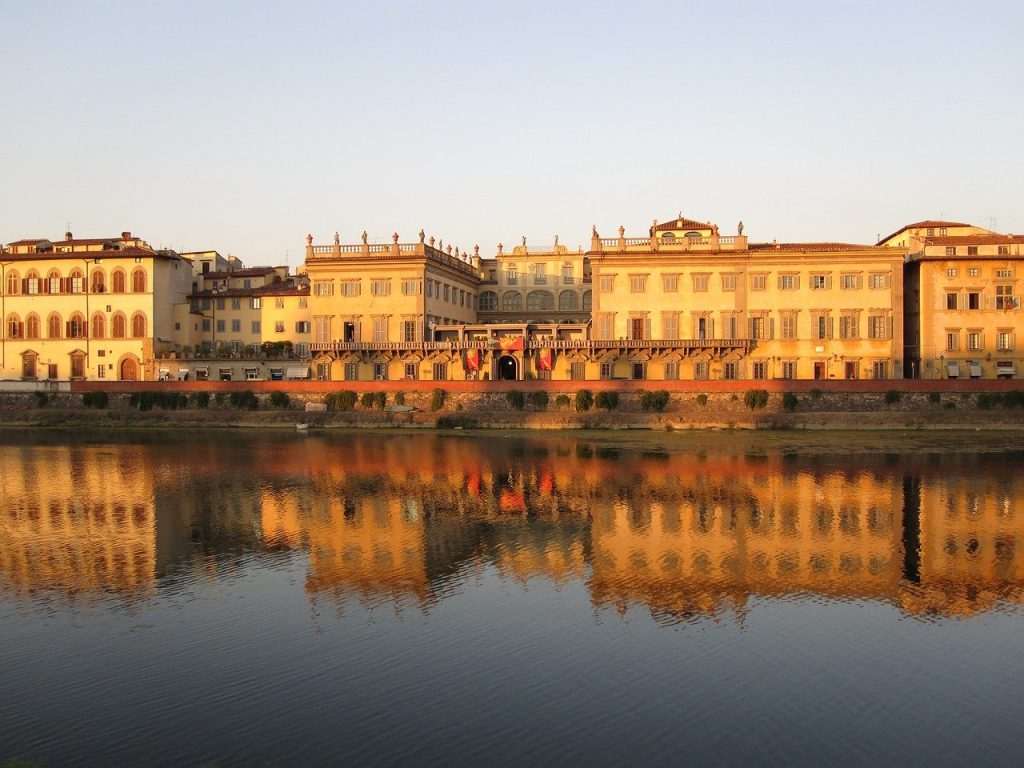 This 3 bedroom villa in Florence is the perfect base from which to explore the city. In the heart of the town, within easy walking distance of the main sites and attractions, but offering a more authentic slice of Florence surrounded by the locals, you'll find Villa Bastioni offers all the creature comforts you could wish for inside as well as boasting your own private garden outside.
Or how about this 1 bedroom apartment in Florence? Here, you'll find everything on your doorstep as well as a wonderful private rooftop terrace overlooking the River Arno on which to unwind with an aperitivo after a days sightseeing.
How to travel to Florence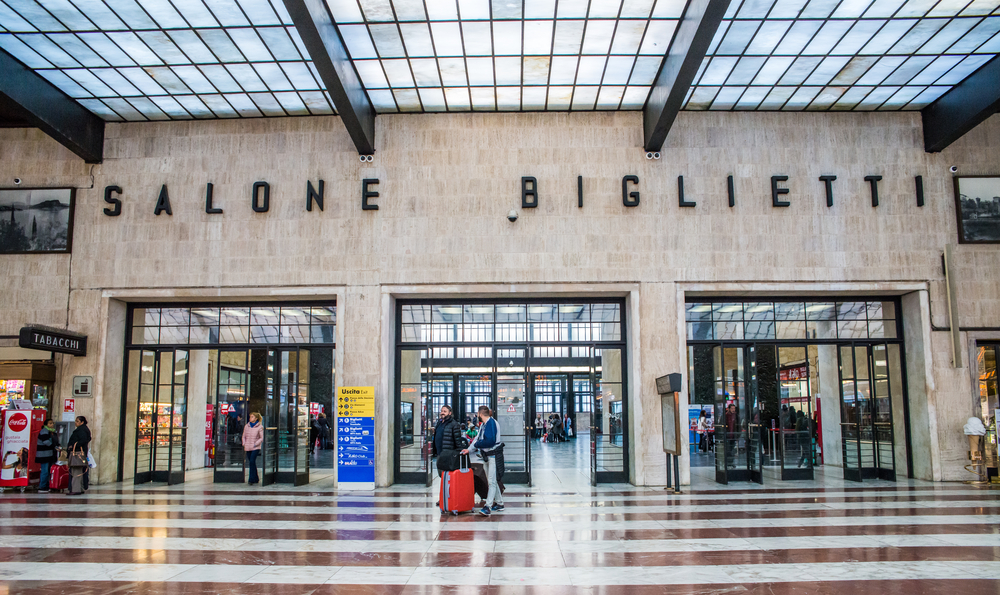 We recommend you book your travel to Florence using Omio. This is a really helpful travel website, which simplifies the journey planning process and saves you both time and money. Just enter your dates, departure and arrival destinations and it will allow you to compare the different flight, bus and train routes available as well as allowing you to book tickets. These can then be downloaded into a handy app to keep everything in one place.
By plane: If you're planning to visit Florence, then the most obvious airport is Peretola. Situated just 4 km north-west of the city, it's certainly the closest and arguably most convenient airport for those looking to reach the centre of Florence quickly. Taxis are readily available to transport you into the heart of the city in just 15 minutes and typically cost between 20 and 30 euros. Alternatively, a regular shuttle bus that runs from the airport to the Via Santa Caterina da Siena near the central Santa Maria Novella train station. For those travelling from the UK and elsewhere in Europe, flights can often be cheaper to Pisa's Galileo Galilei airport as it is served by more airlines including low cost options such as Ryanair and Easyjet. Whilst the airport is over 70 km further from the centre of Florence than Peretola airport, transport links from Pisa into the heart of Florence are superb. A bus leaves regularly from Pisa airport to Florence's central train station, takes just over an hour and costs just a handful of euros.
By train: The main train station in Florence is Santa Maria Novella (Stazione di Santa Maria Novella). With nearly 60 million visitors each year, it's one of Italy's busiest train stations.
By car: Driving in the centre of Florence (particularly in rush hour) is not to be recommended. Visitors also need to be aware of ZTL zones (zona a traffico limitato), which restricts traffic using a network of video cameras. Heading into controlled areas without permission will lead to heavy fines so, if coming by car, you may need to park outside of the ZTL and take a bus, taxi or walk into the restricted traffic area to reach your destination. As well as private garages and public car parks, there is street parking available. Opt for the blue spaces only as the white ones are for residents only. Or, there are yellow spaces for those with disabilities. Once you have found a parking space, find the nearest parking meter and make pre-payment for the hours you are staying for and display the split on the car dashboard. For information about the motorway network to bring you to Florence, or for details about tolls, please visit Autostrade per l'Italia.
We hope we've inspired you to visit Florence. If you'd like to explore more of the city, then take a look at our villas and apartments in Florence, perfect for your next European city break.