A couple of weeks ago, we shared our top 10 Lake Maggiore villa rentals with you. Now, we thought we'd also share our top 10 Lake Maggiore apartment rentals.
Whilst an Italian Lakes villa rental can often provide guests with more privacy than an apartment, apartment rentals can offer a number of advantages. Often, you'll get much more for your money with an apartment, ideal for those on a budget, whilst for those that like to meet others on holiday, a communal pool can offer the chance for children to make friends and socialise when on holiday. Apartments also often work much better for smaller groups and couples, offering more choice than villa rentals which usually tend to be larger and more suitable for groups and families.
So, here's our list of the top 10 Italian Lakes holiday apartments to inspire your next holiday in Italy.
One of the largest Italian Lakes apartments that we offer, this 4 bedroom property boasts four spacious bedrooms, two of which can be arranged as either twin or double rooms. A large open plan living, dining and kitchen area leads out to a private terrace which enjoys fantastic views over the pool area to the lake and mountains beyond. There is no better place to sit with an aperitivo and watch the sun set across the water. Guests are welcome to make use of the communal facilities on site including a large communal pool, separate children's pool and jacuzzi. Boat and bicycle hire is also available on site for your enjoyment.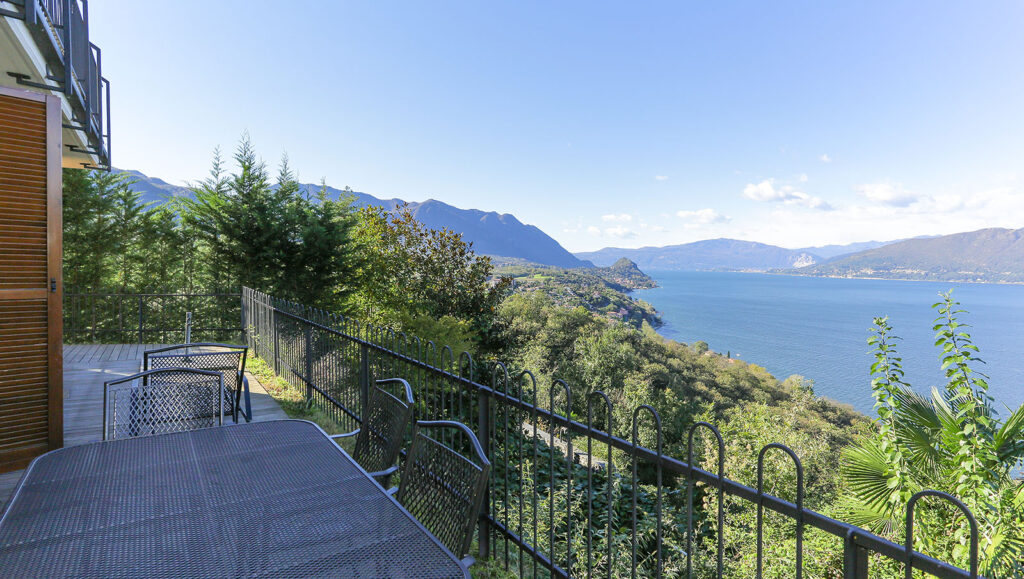 Views don't get much better than the ones you'll enjoy from the terrace and living areas of Sopra il Lago 4, a 3 bedroom apartment in the sought after village of Brezzo di Bedero on the hillside above Lake Maggiore. Comfortably sleeping up to 8 guests, this Italian Lakes apartment offers exceptional value for money. It's also just a short walk to the nearest restaurant, a popular spot with the locals. And for those that don't mind the steep walk back, it's even possible to reach the nearest beach on foot too.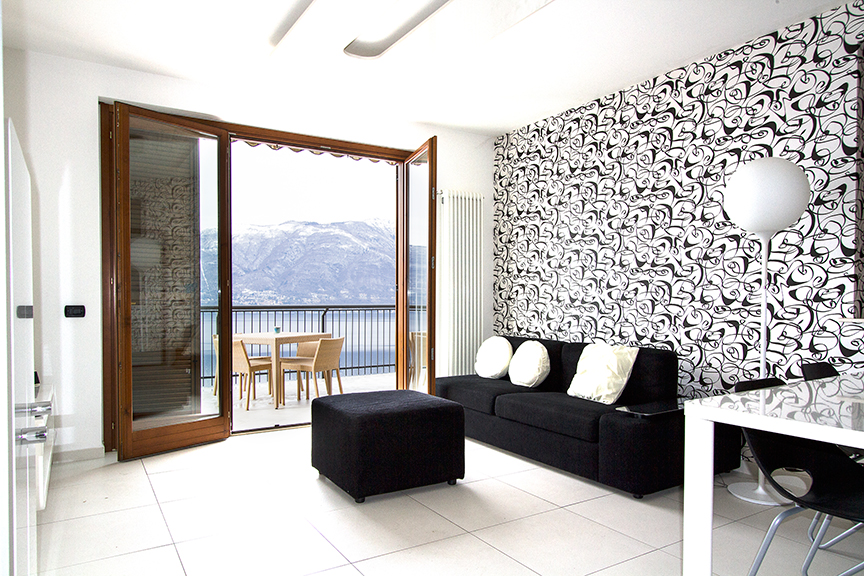 A stunning contemporary Lake Maggiore rental, Sopra il Lago 5 is the perfect holiday bolthole for a couple. The oversized terrace enjoys 180 degree views of the lake and is flooded in sunshine almost all day long. The living room and bedroom have both been positioned to benefit from these views, so that guests even have the luxury of being able to wake up and enjoy the stunning views from the comfort of their bed!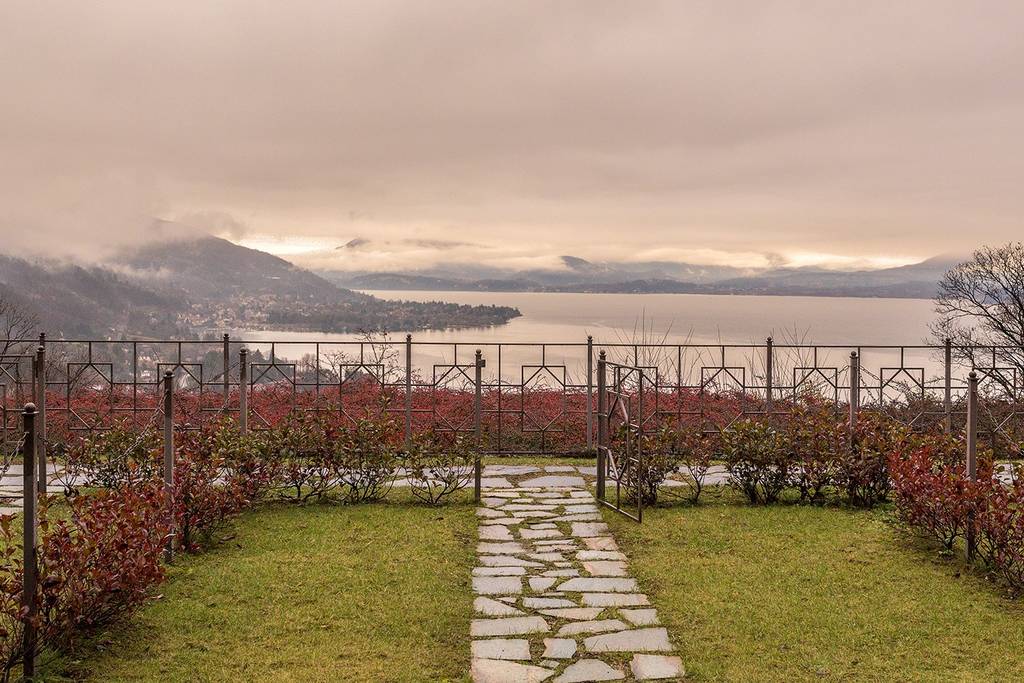 This is the perfect Italian Lakes apartment for a couple to enjoy. Inside, the property is equipped with everything you may need, whilst outside, guests won't tire of the incredible lake views from their own private garden. Plus, there is the added bonus of a communal swimming pool, the perfect setting to relax in the sunshine with a good book! This Arona apartment may not be within walking distance of amenities, but it's just a short drive to the nearest popular town of Arona where there is a wide choice of excellent restaurants and shops.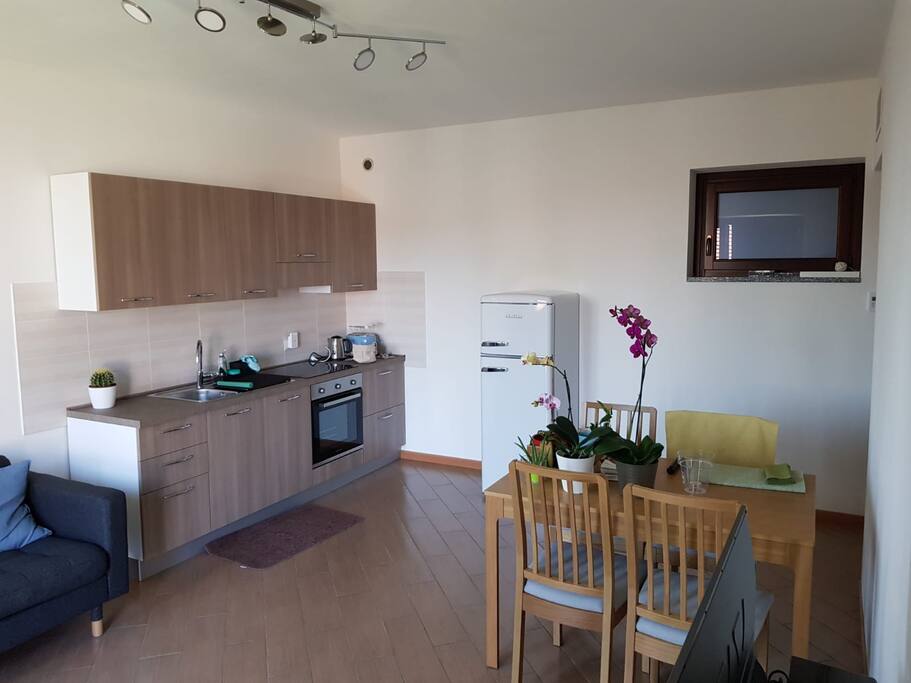 This Lesa apartment ticks all the boxes! Newly renovated in 2019, it offers contemporary living within walking distance of the lakeside, shops and restaurants. As all amenities are so close at hand, it also means that guests don't need to hire a car during their stay. One of our favourite restaurants – Hostaria la Speranza – is just around the corner and comes highly recommended. Otherwise, also within walking distance is the sailing Club at Lesa where, as well as enjoying a delicious meal, guests can also hire sports equipment.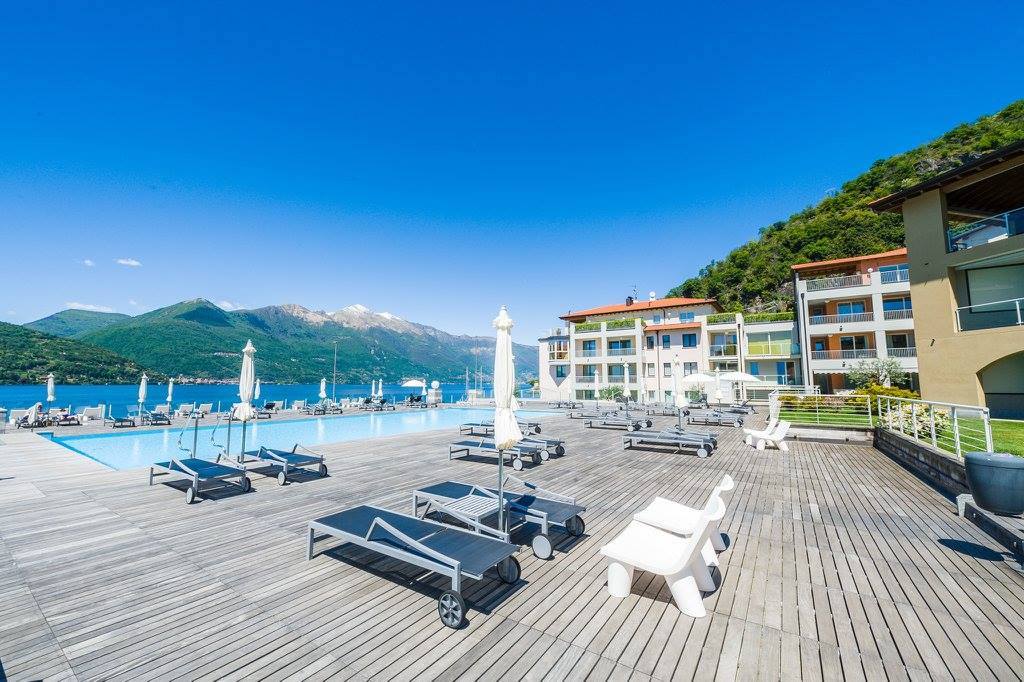 An enormously popular ground floor, 2 bedroom apartment in the sought after Golfo Gabella apartment complex, Casa Allegria is perfect for a family or for one or two couples to enjoy together. With a private terrace and garden area as well as extensive communal facilities on site including swimming pool and jacuzzi, it probably comes as no surprises that this is one of our most popular apartments. We love the location, directly across from the beach and lake (which is wonderful to swim in) and within an easy walk of a number of restaurants, cafes as well as a local supermarket. There's even a restaurant, bar and cafe on site where you can enjoy breakfast, lunch or dinner.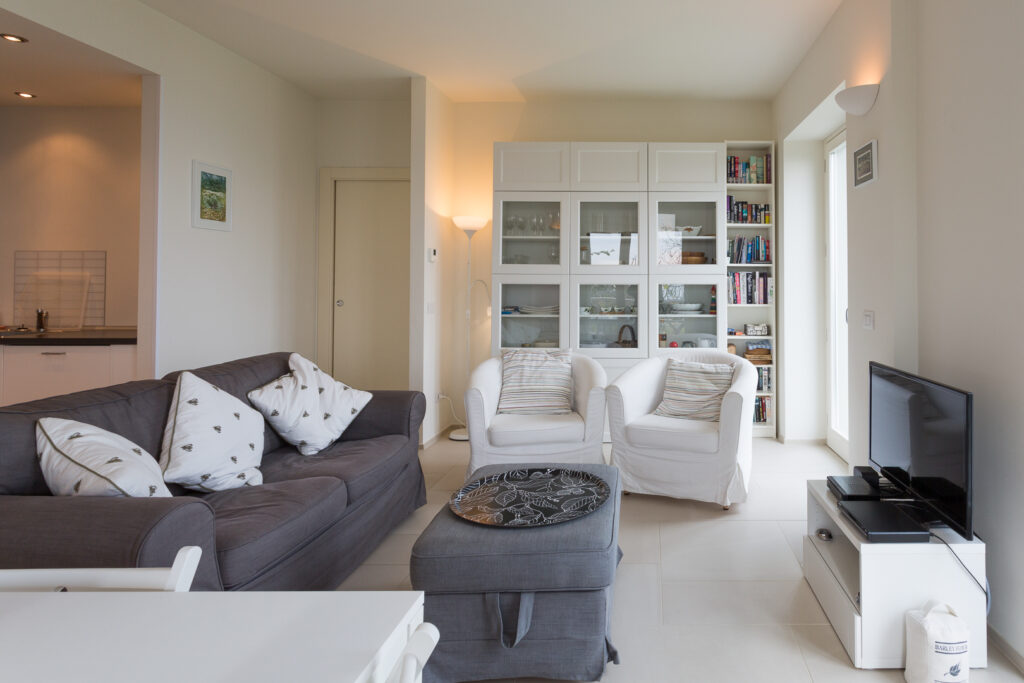 This Italian Lakes apartment has a distinctly Scandinavian feel which we love. Situated in the quiet residential neighbourhood of Massino Visconti, it's a popular spot for both families and keen walkers, with a range of fantastic hiking trails leading from the doorstep. The apartment has 2 bedrooms and can comfortably sleep up to four, but for those travelling with friends and in need for a bit more space, then there is one other, smaller 1 bedroom apartment within the building that is also available to rent.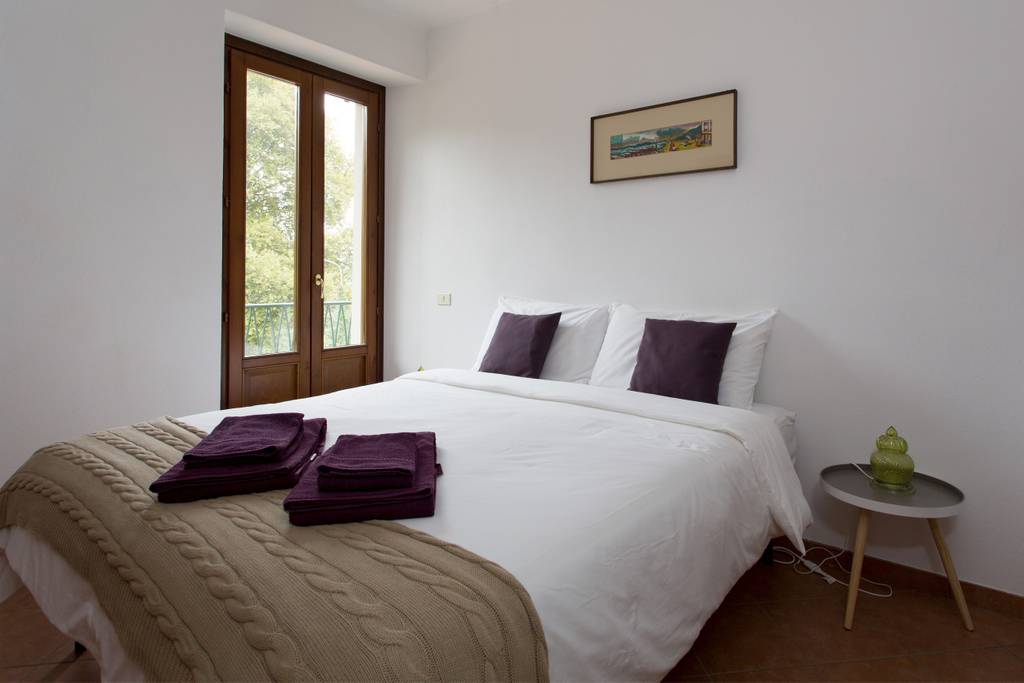 This apartment can sleep up to 8 guests and with prices starting from as little as £12.50 per person per night, this Stresa holiday rental represents incredible value for money. Directly across from the apartment, guests have access to a small beach area, a great place to cool off after a day spent sightseeing around Lake Maggiore. Whilst we do recommend guests hire a car if staying here, there is a bus stop just outside so it would be possible to use public transport to get out and about.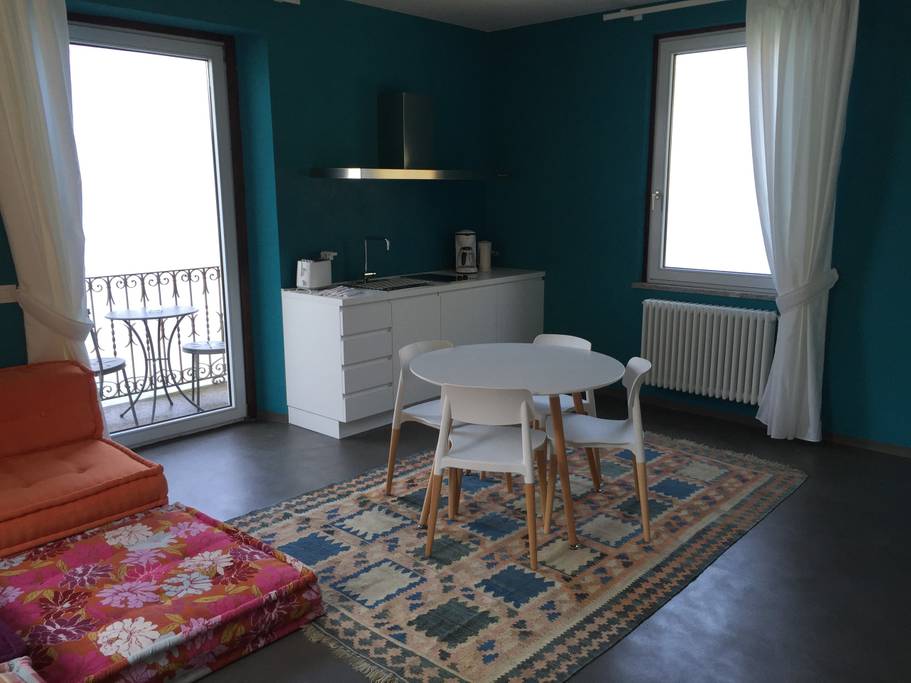 A beautifully furnished 2 bedroom Italian Lakes apartment, Apartment Margherita is perched on the water's edge and boasts a private beach area shared with two other apartments. For those with a boat, there is even the option of mooring it in the boat shed here. Whilst not large, the apartment has everything you need including an idyllic private terrace at the front furnished with a bistro table and chairs.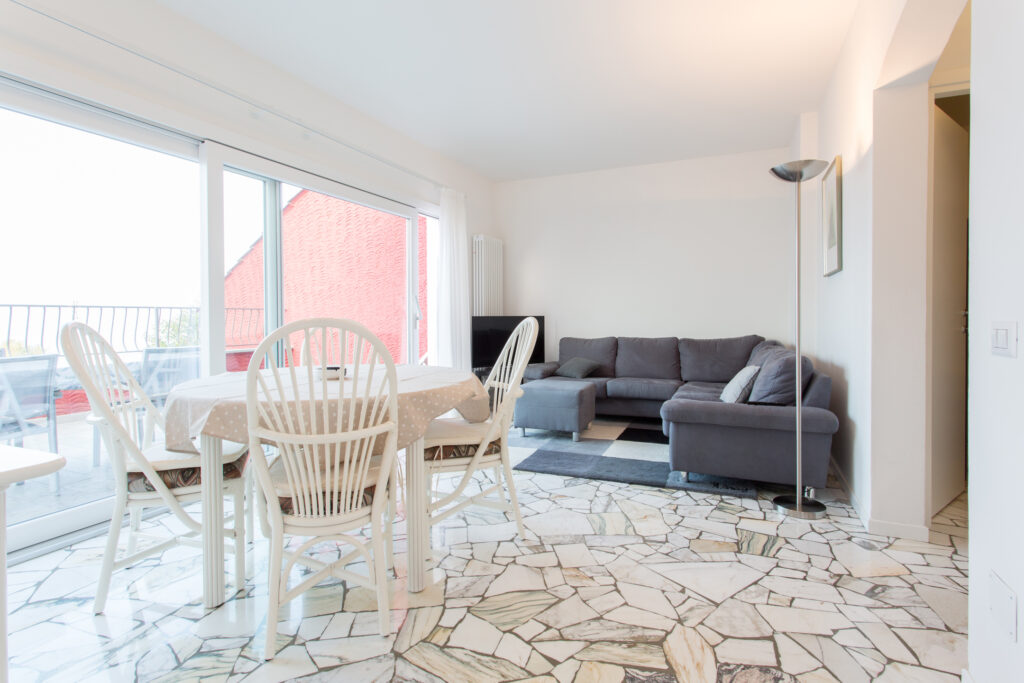 A charming 2 bedroom apartment, this is yet another Italian Lakes apartment within our portfolio that boasts incredible lake views from its private terrace. Even better, a set of steps takes guests directly down to the lakeside. Just a word of caution – the walk back up will burn off a few calories but at least this means that you can enjoy some guilt-free pizza and pasta!
We hope our top 10 list of Italian Lakes apartments has whetted your appetite but, if you'd like to take a look at the full range of Lake Maggiore rentals we have available, please do head to our website.