We're rather fond of the adage "work hard, relax harder", which is why we have curated some of Italy's finest properties for our collection. We know our guests want to relax in style without a care in the world (who doesn't?), and we're more than happy to provide the places for them to do so.
From azure infinity pools to personal chefs, we've selected a range of some of our most luxurious villas in Italy…
Villa Olivo, Le Marche
A stunning 6 bedroom villa in Le Marche, the interior of Villa Olivo has been refurbished to an extraordinarily high standard; six kingsize bedrooms all with exquisite Italian textiles and Egyptian cotton linens boast luxurious ensuite bathrooms.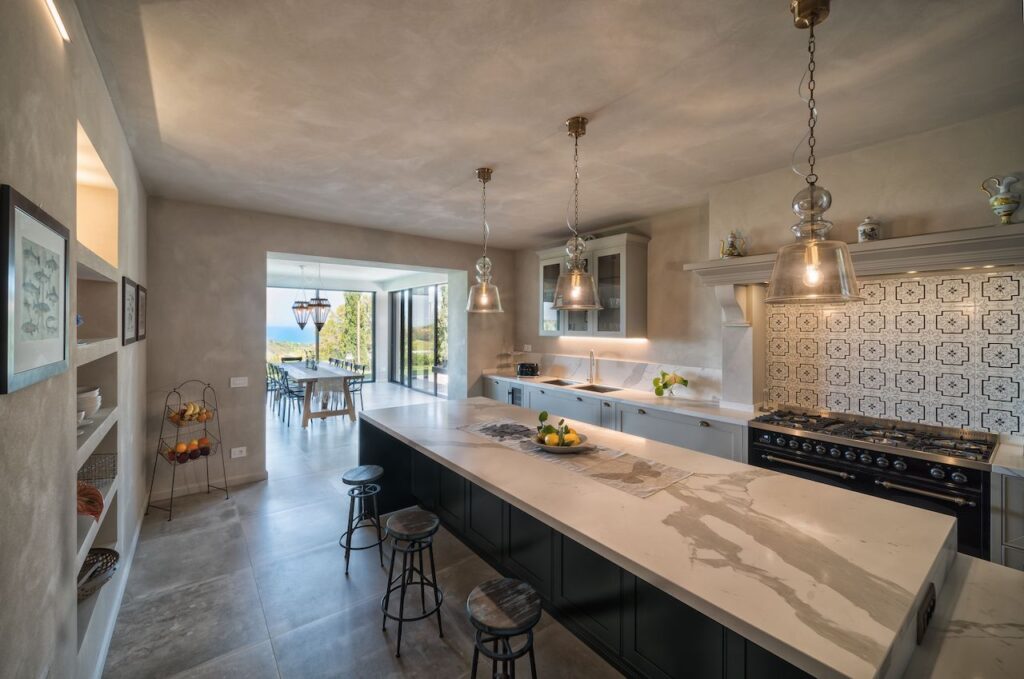 Good to know: There's an incredible infinity swimming pool outside as well as your own private spa and gym, and if you don't fancy cooking we can organise a private chef to cook for you too.
Perfect for: family groups or extended family
Villa Daniela, Tuscany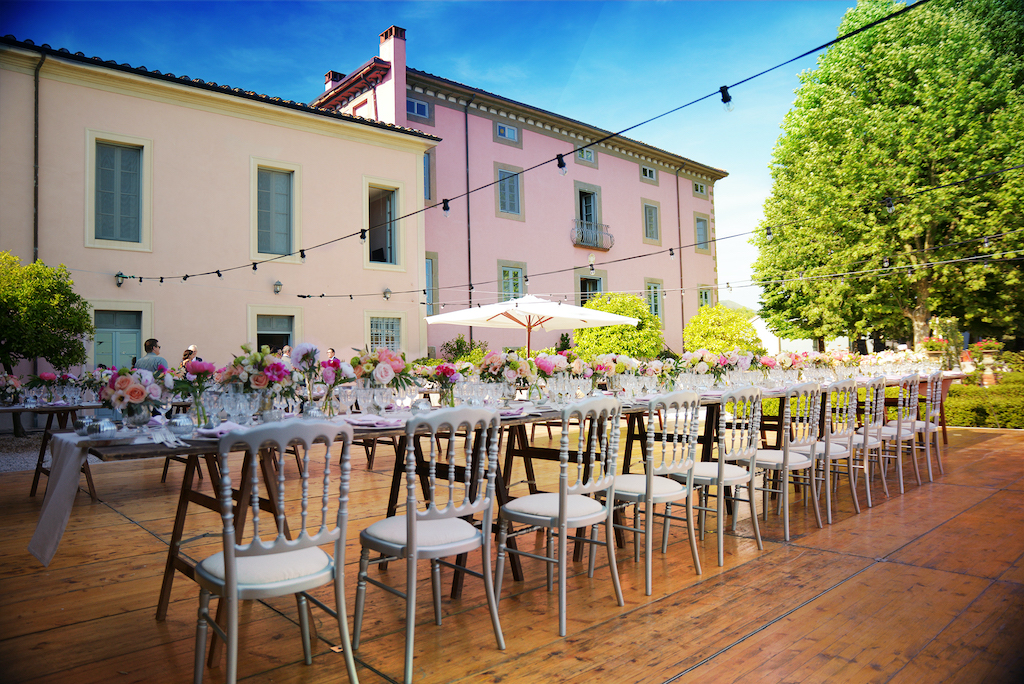 This fabulously large property has everything guests could need whilst on holiday; a modern kitchen, large living areas and fantastic bedrooms — some with their own minibars. The gardens are also stunning; there are formal walled gardens, a canopied gazebo and over a hundred lemon and grapefruit trees dotted around the grounds. It's a real haven for relaxing. Oh, and you won't have to worry about housekeeping either as a part-time daily maid service is included too.
Good to know: The orangery has been converted into a large space which can be used as a meeting hall or dining area (for an additional charge).
Perfect for: large groups celebrating special occasions (including weddings!)
Corte dei Messapi, Puglia
This spacious estate is spread out across several properties; the main villa, a trullo and two separate villas. This property epitomises luxury; a rooftop jacuzzi, a fully-stocked bar and wine cellar are all available for guests to enjoy.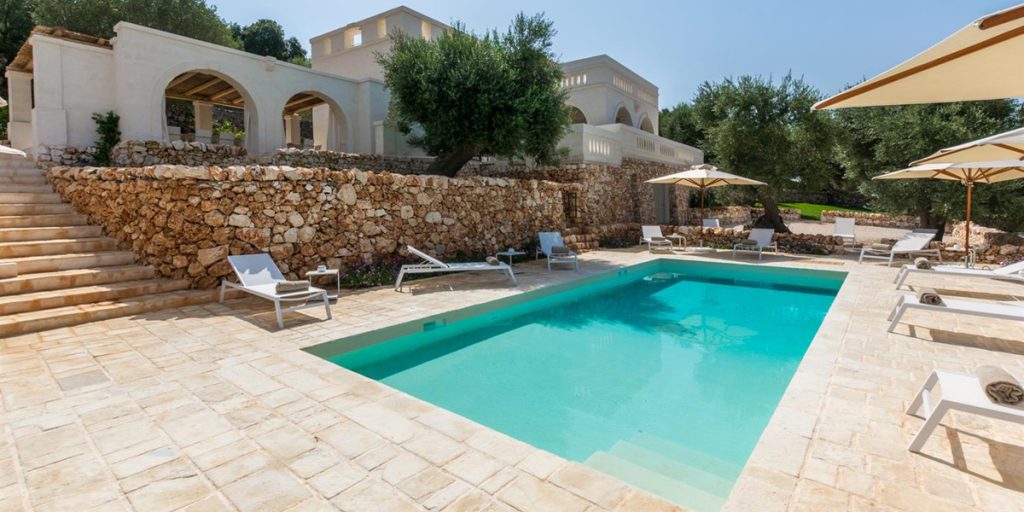 Good to know: This estate boasts two private pools — so you can guarantee there will be no arguments about whether it's moral to use the over-sized swan inflatable when it takes up half the pool.
Perfect for: large extended family groups
Villa Ermalinda, Italian Lakes
This is a stunning villa, thoughtfully redecorated to an extremely high standard. It is set in extensive gardens, with private pool, basketball area and table tennis table. Inside there's a private gym as well as a spa and wellness area, complete with herbal tea relaxation zone — what more could you want?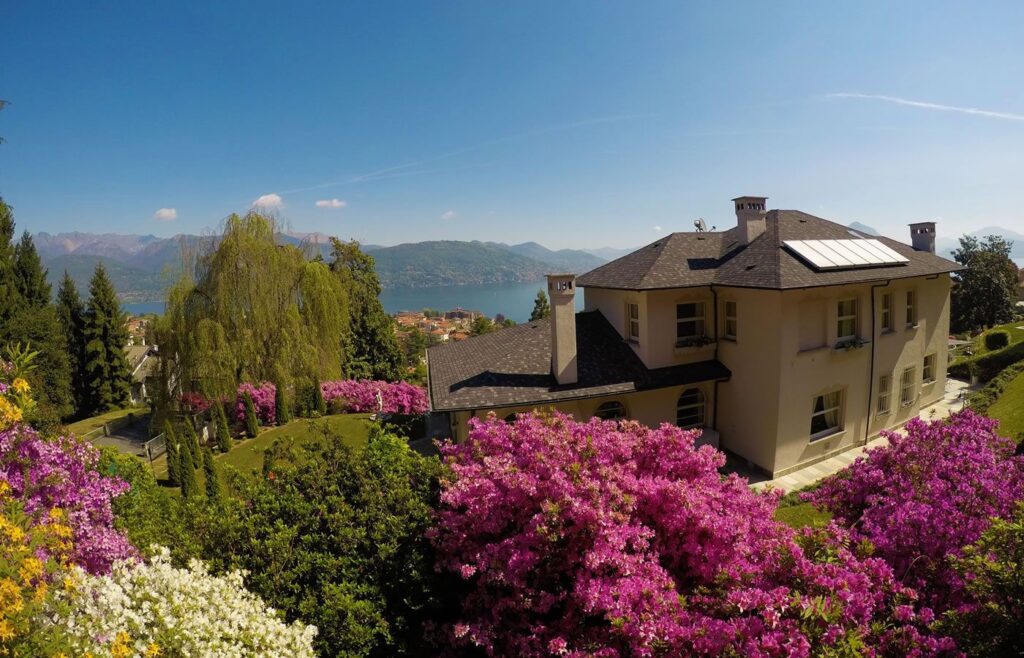 Good to know: The property is just 2km from the lakeside and close to some excellent restaurants. A daily weekday cleaning service is provided and on request, we can organise meals as well as other optional services including a masseuse, hair stylist, beautician and pianist.
Perfect for: families
Caidominici, Umbria
This stunning farmhouse has eight bedrooms, with gorgeous surroundings. Traditional and cosy, this property has been lovingly restored by the owners and has everything you could possibly need from a holiday property — a real home away from home.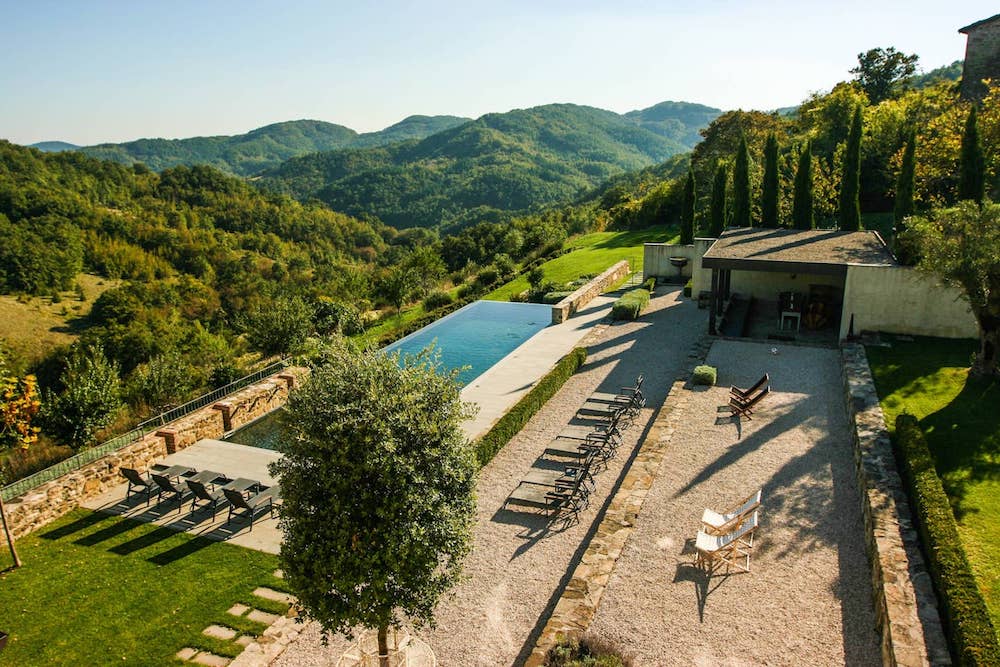 Good to know: There's a 20 metre solar-heated infinity pool, a cinema room, and the house is surrounded by miles of 'official' walking tracks — perfect for hikers
Perfect for: large families (and younger children)
Villa La Selve, Italian Lakes
This luxury villa overlooking Lake Garda is surrounded by lush green hills, and has recently been renovated to create a contemporary villa with plenty of space for guests. There are three master bedroom suites, with large ensuite bathrooms — creating an ideal place to unwind after a long day of holidaying.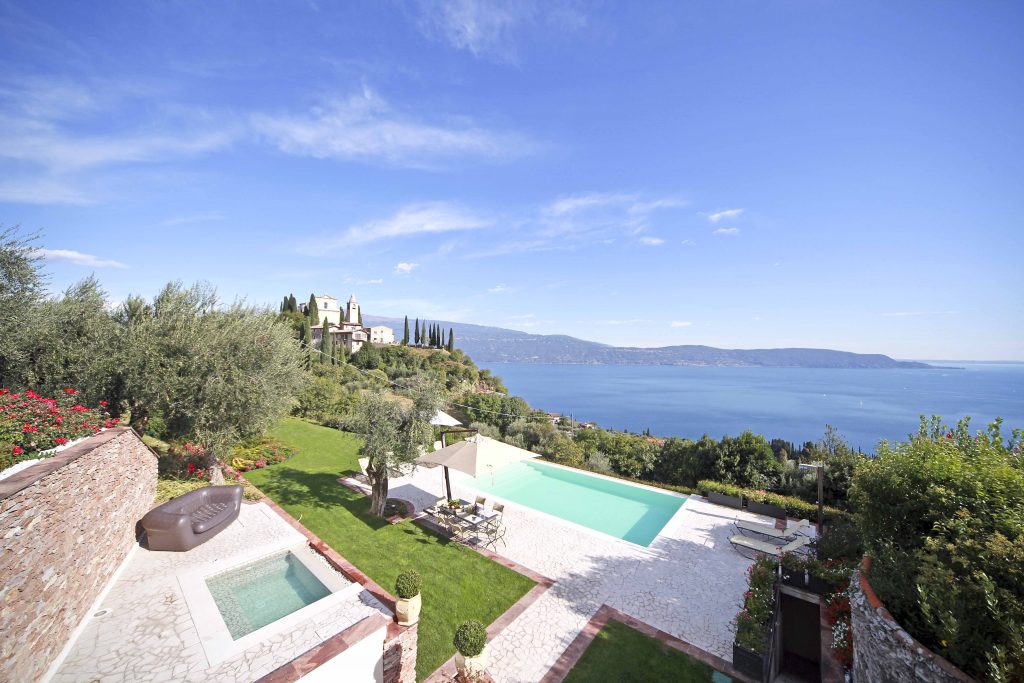 Good to know: Outside is a wellness area, complete with infinity pool, large whirlpool tub, Finnish sauna and relaxation area
Perfect for: family or friends
Villa Pinoni, Tuscany
A beautiful villa reminiscent more of villas in France than perhaps a villa in Italy with its pretty pastel-painted shutters and interior design. This is a luxury villa that oozes warmth and charm.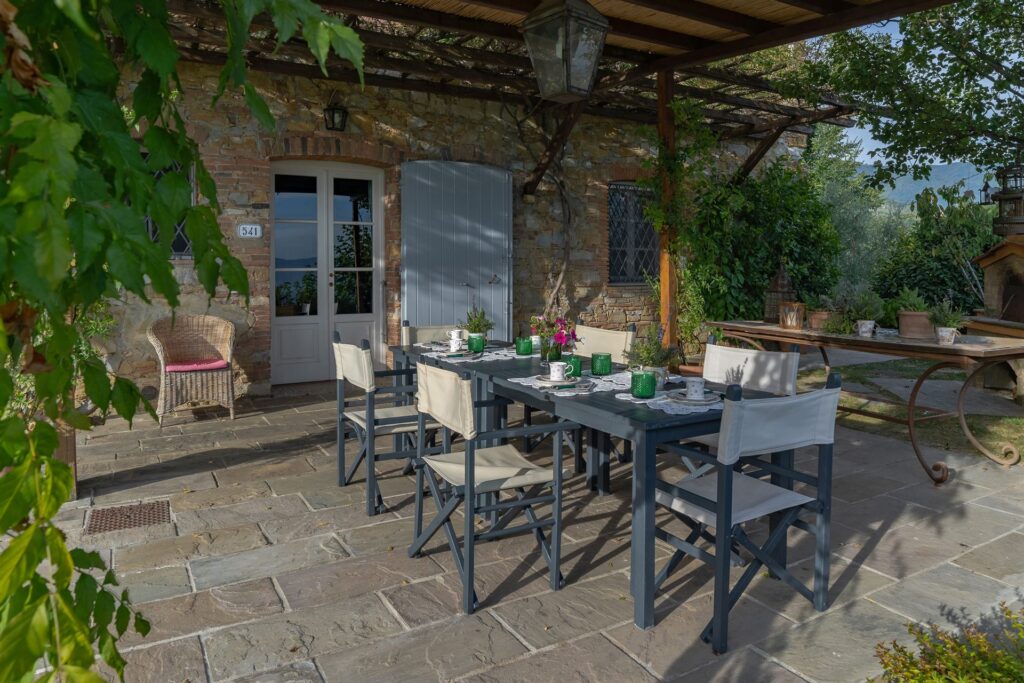 Good to know: The property is ideally placed for exploring this stunning area of Italy, just a few miles from Lucca and within easy reach of both Pisa and Florence. It's also perfect for those also hoping to spend some time on Tuscany's beaches.
Perfect for: family or friends