I always think a little piece of my heart belongs in Umbria. Having been lucky enough to stay at a number of Umbria villas over the years, I've explored so many of Umbria's towns and villages and either driven, walked or cycled through its countryside so often, that a trip to Umbria always feels a bit like I'm heading home. Umbria certainly is somewhere I can feel my shoulders drop and my body relax, a place to unwind and take a break from the everyday fast pace of life. So, we thought we'd share some of the best places to stay in Umbria, including some of our favourite Umbria villas and Umbria apartments, all of which we've tried and tested to make sure that they're up to our exacting standards!
Foligno features in our top 10 places to visit in Umbria and, whilst it may not have the character that perhaps other Umbrian towns can boast due to bombing which destroyed much of the historic centre during WWII, it's somewhere that we still have rather a soft spot for. Foligno also plays host to one of Umbria's most exciting events – the Giostra della Quintana – every June and September. This Umbria apartment is just a few minutes drive from Foligno. Offering exceptional value for money, it's one of five apartments here, all with either one or two bedrooms. These apartments share use of the swimming pool and each boasts their own private terrace, perfect for al fresco dining. Inside, they are all furnished tastefully and sympathetically. And, guests can relax knowing that they'll be looked after by the owner himself, Oscar, who is the most perfect host.
We absolutely love Montefalco and, if you want to explore this beautiful Umbrian town, then there is no better place to stay than this beautiful Umbria apartment, right in the heart of its cobbled streets and just round the corner from some of our favourite restaurants. Boasting two spacious bedrooms and with two large bathrooms, it's the perfect set up for a family or two couples to enjoy. And whilst it can boast a fully equipped kitchen, we're pretty convinced you won't want to eat in much when you have such a plethora of amazing restaurants on your doorstep!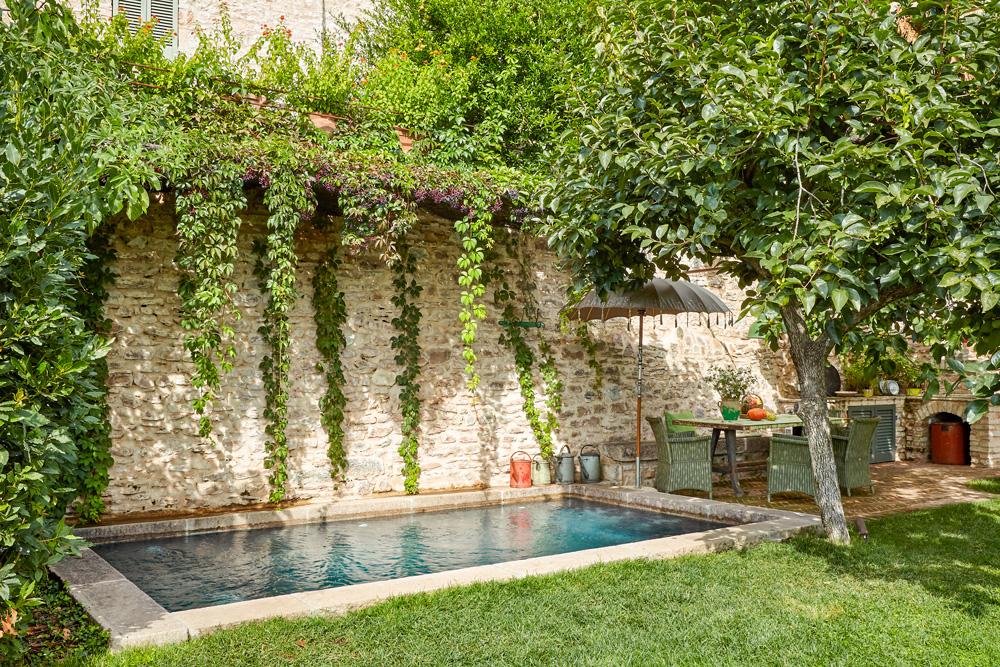 Spello is one of the places in Italy that I have returned to most often. Lured each time by the incredibly friendly locals, the wonderful restaurants, the picture perfect postcard setting, fascinating local history and most amazing wine bars, I just don't seem to be able to keep away! This Umbria villa is one of my favourite Spello rentals. With 3 beautifully presented bedrooms and stylish interior-designed decor throughout, this villa offers an oasis of calm. It also offers the best of both worlds – views over the stunning Umbrian countryside to one side but in the heart of Spello's charming cobbled streets to the other.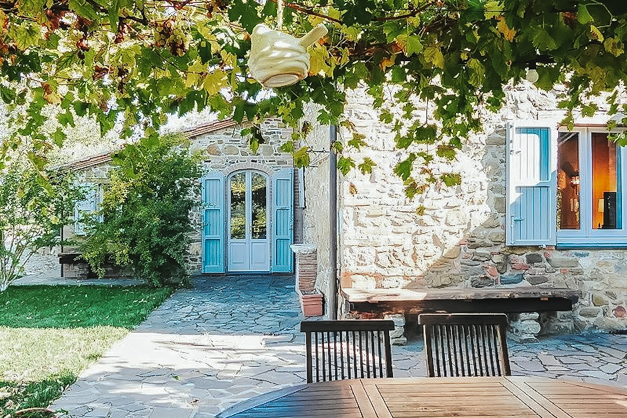 Paciano is one of Umbria's most charming villages. It may be small but it's perfectly formed and, if it's good enough for Ed Sheeran, then it's certainly good enough for me! This Umbria villa is just a short walk from its historic centre. Boasting five comfortable bedrooms, staying here is a chance to stay in an authentic Umbria villa where you have the choice of walking in to the village for dinner or cooking up a delicious dinner to eat al fresco at the beautiful outdoor dining area. It's the perfect Umbria villa for larger families or groups of friends looking to catch up in the most idyllic of settings.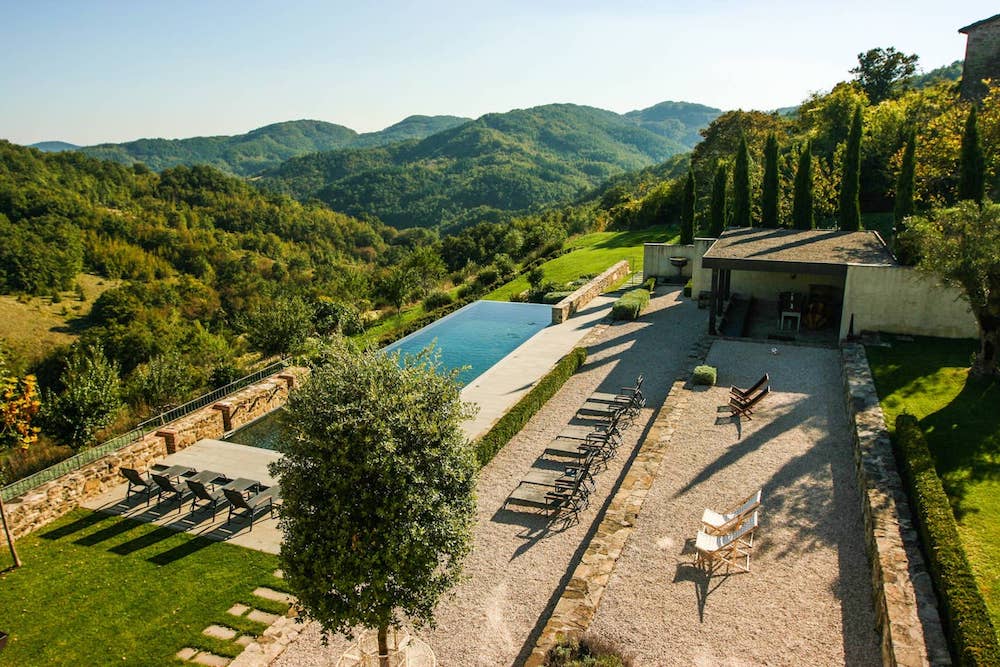 If you're looking for a high end luxury Umbria villa, then look no further than this stunning 8 bedroom Umbria villa near Pietralunga. Immaculately presented and with paddle board court, tennis court and table tennis all on hand, there is plenty to keep everyone entertained outdoors. There is just as much to offer indoors too including a fantastic TV and music room which boasts a cinema projector, perfect for family movie nights in, along with a table football table in the house bar! If you're travelling with a nanny or chef, then the villa can be set up to provide separate accommodation for any staff. However, we can certainly provide these services for you if required.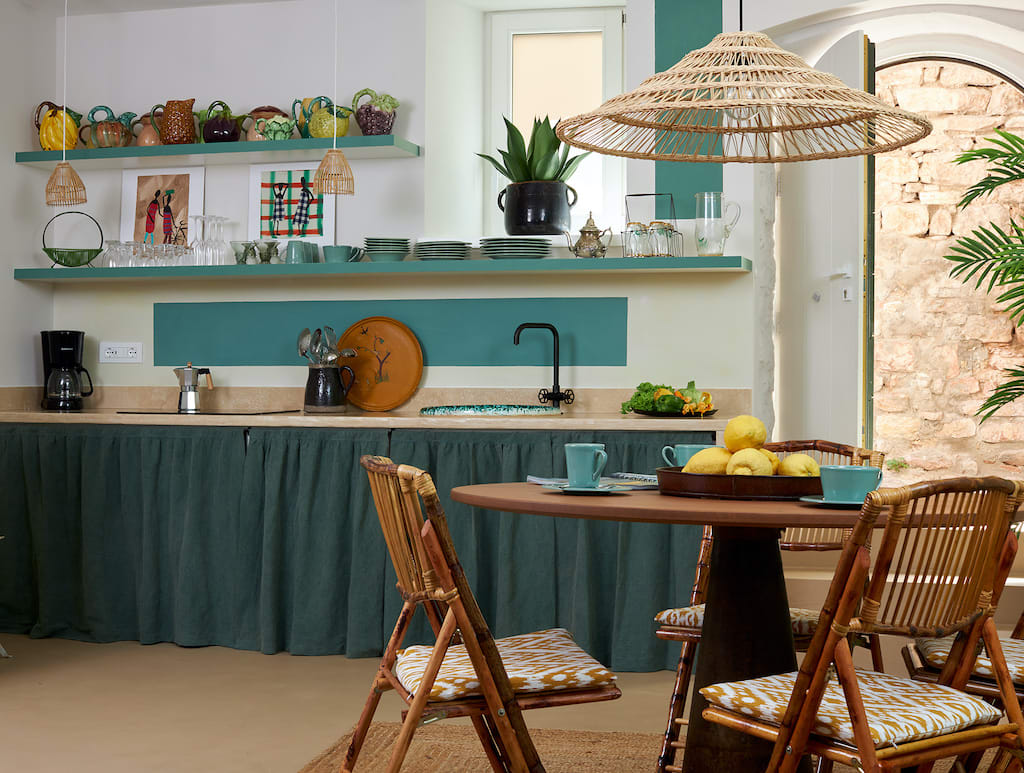 So, we couldn't resist including Spello twice in the top 10 best places to stay in Umbria and who can blame us?!! This little gem is new for the 2022 season. This Umbria apartment is set out over two levels and boasts a beautiful open plan living, dining and kitchen space, stylish bedroom and luxurious bathroom inside whilst outside there is a charming private courtyard overlooking the rolling hills of Umbria. The owner really has put all her interior design skills to full use creating the most incredible place to stay and we're delighted to be able to offer it to our guests for the first time.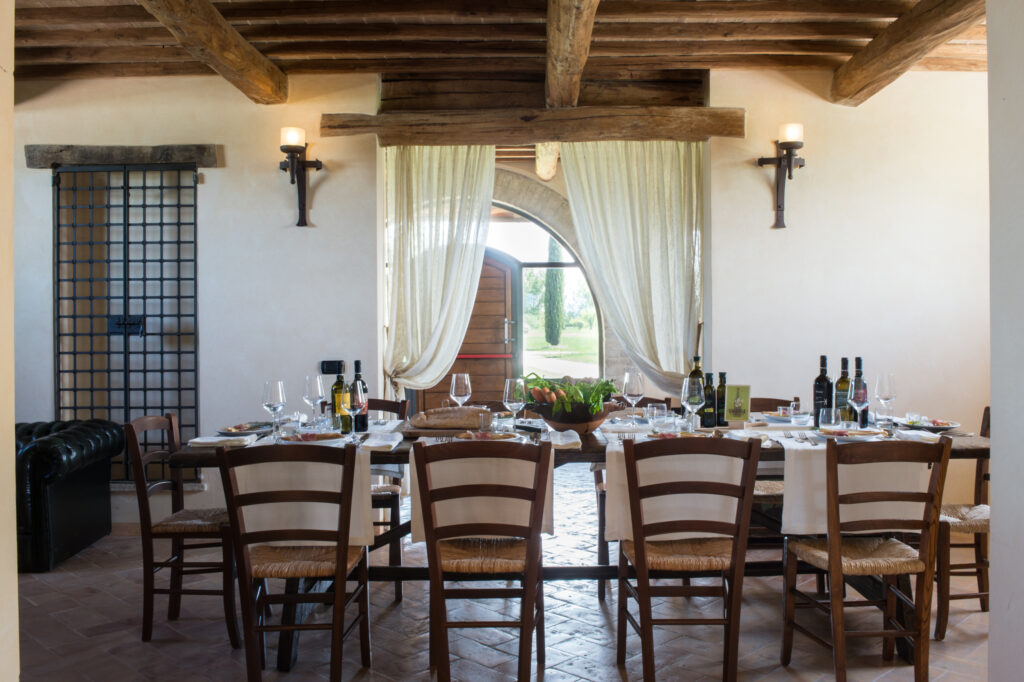 Set on a large estate and with views of Assisi in the distance, this Umbria villa comfortably sleeps up to 10 guests in 5 good-sized bedrooms. Offering the privacy of a villa rental but with the services of a hotel on tap should you want them, it really does offer the best of self catering and hotel accommodation combined. And there are plenty of services on site to enjoy including a golf course, football pitch, tennis courts, spa and restaurant. The only thing to be aware of is that it's more suited to families with older children or groups of friends since the bedrooms are accessed externally and not internally.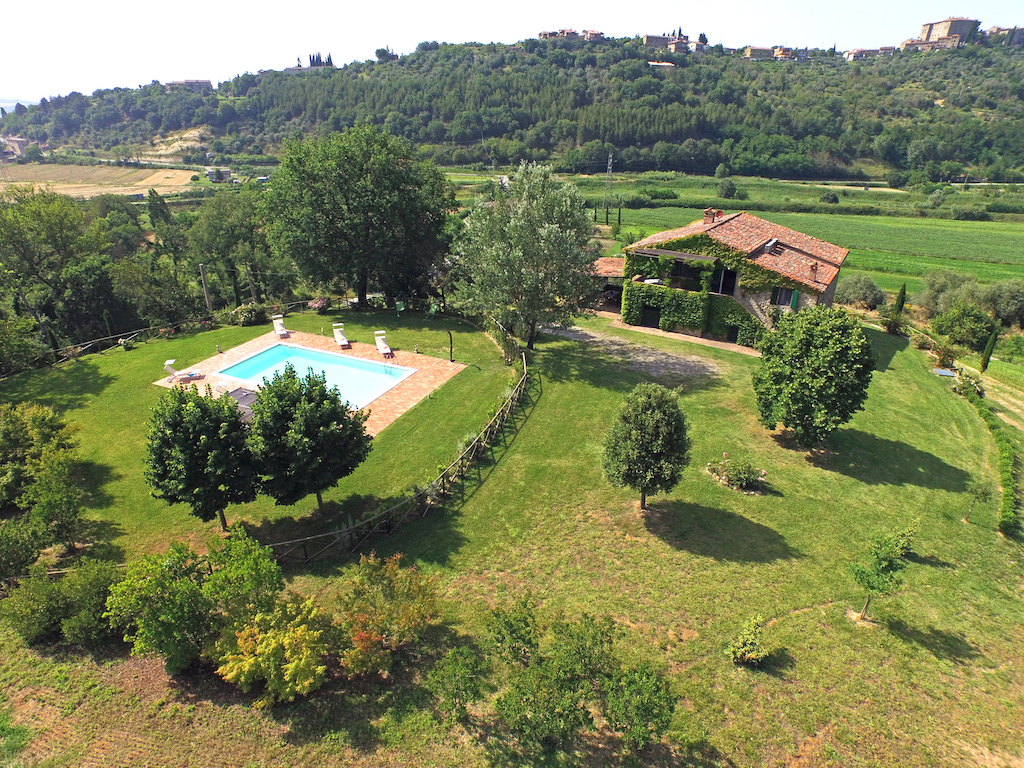 This Umbria villa oozes authenticity. With its ivy-covered facade, traditional fireplaces and wooden ceilings, it offers a real taste of Umbrian life. Three comfortable bedrooms accommodate up to 6 guests who can make the most of the large private swimming pool set behind a wooden fence, providing some added peace of mind for families with young children. For animal lovers, it has the added bonus of being pet friendly so even your four legged friend can join you on holiday!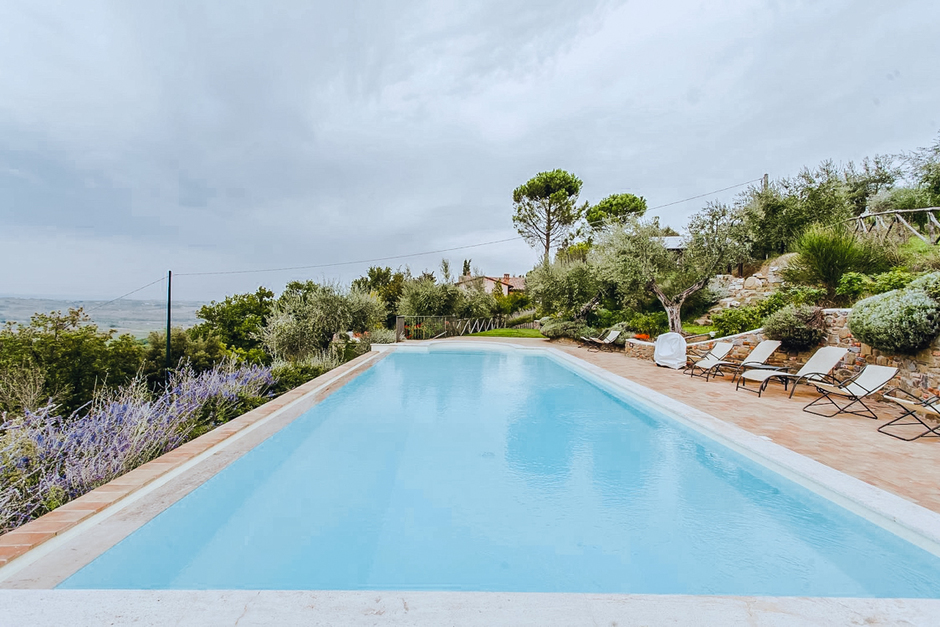 This Umbria apartment is one of just three apartments on this country estate in Paciano and it's also the largest. It's a fantastic option for families who are perhaps looking for a chance for their children to meet others whilst not being too crowded. And certainly, the owners have gone out of their way to make it family friendly offering guests a selection of children's toys to keep them entertained when they're not playing in the infinity swimming pool. Not only that, but children will love the chance to pick their own fruit and vegetables when in season from the well tended vegetable garden nearby, or to walk up to the nearby playground just 5 minutes away. If Mum or Dad fancy a night off, then your welcoming hosts will happily organise a babysitter for you. And there is plenty to keep all the family entertained too including a chocolate factory, a water park, horse riding, donkey riding and more. Or why not enjoy one of the cookery classes on offer locally or a family pottery making lesson?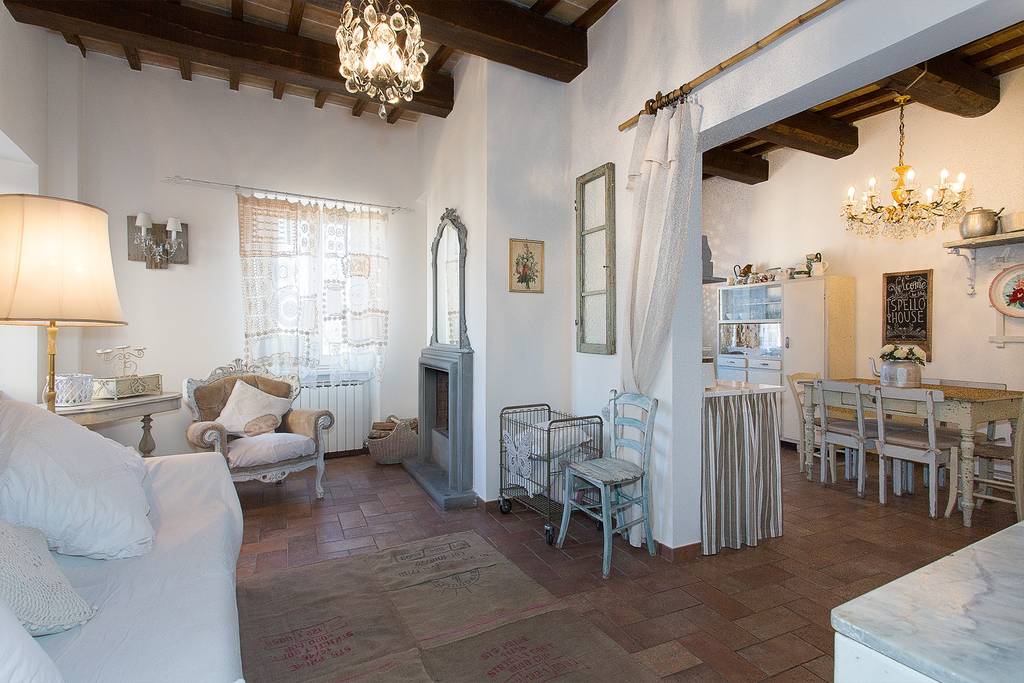 This Umbria apartment is perfect for those who want to be able to stay in Umbria without the need to hire a car. In the heart of Spello, there are shops, restaurants, bars and cafes all within walking distance whilst there is even a bike rental shop just a short walk up the hill should you wish to explore a little further afield on two wheels (the cycle to Assisi from here is stunning through olive groves and vineyards). Furnished in a 'shabby chic' country style, it can boast a delightful covered roof terrace – altana – which provides the perfect setting to enjoy an aperitivo as the sun sets.
Take a look at all the Umbria villa rentals available from award-winning villa rental company and Italian specialists, Bookings For You.