Our family friendly villas and apartments are those which welcome children, whatever their age and interests. They may provide additional toys and games for children to enjoy, they may have gated pools or they may simply be equipped with a cot and highchair for little ones. What they all have in common though is that they have been tried and tested by other families and found to be suitable for children of all ages. If your family has specific needs, please get in touch and we can advise which villas and apartments are most suited to you and your loved ones.


5 Bedroom
Sleeps 10
House
Large Puglia estate sleeping up to 38 guests
This estate is made up of 6 units which between them provide 18 bedrooms and 8 bathrooms for a group of up to 38 guests. There is a large swimming pool surrounded by beautiful gardens in which to relax and enjoy each others company.
18 Bedroom
Sleeps 38
Villa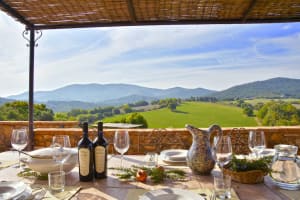 Large Tuscany villa
Villa Bibbona is a large Tuscany villa, perfect for large groups of family and friends. Faithfully restored using traditional techniques, it provides a stunning place to stay for your next Tuscany holiday. For those travelling in two groups who want to be together but also enjoy some privacy, the house can be split into two separate apartments each with 4 bedrooms. However, these can also be joined together via an internal staircase to create one large villa.
8 Bedroom
Sleeps 21
Villa
Lesa 2 bed apartment. Walk to shops & restaurants.
Apartment Michele is a charming 2 bedroom apartment within walking distance of the lakeside at Lesa and just a few steps from the nearest restaurant. It's also a short walk to the sailing club where it is possible to hire dinghies and electric bikes, both ideal ways to explore this beautiful area of Italy.
2 Bedroom
Sleeps 4
Apartment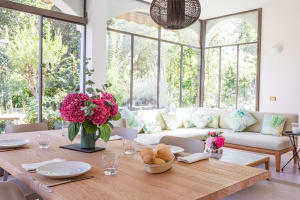 Lesa villa near the lakeside
This is a stunning 2 bedroom Lesa villa in the delightful lakeside village of Lesa on Lake Maggiore. Occupying one wing of a large country house, it boasts its own private terrace but is also set in mature gardens, part of which guests are welcome to enjoy.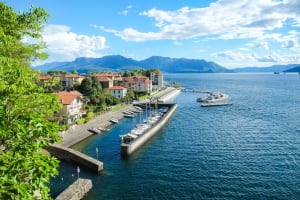 Lovely apartment with lake views, pool and jacuzzi
This is a modern and contemporary 2nd floor, 2 bedroom, 2 bathroom apartment located on the shores of Lake Maggiore. The apartment is well equipped and within the grounds, guests enjoy use of a superb swimming pool and jacuzzi surrounded by stylish teak decking and luxury loungers. There is a restaurant on site as well as a bar and cafe where guests can enjoy breakfast. The apartment is also within walking distance of a number of other restaurants as well as a supermarket and other shops.
2 Bedroom
Sleeps 4
Apartment
Luxury 2 bedroom Tuscan Villa
This is a beautiful 2 bedroom villa set within a small and perfectly kept Tuscan medieval village and situated atop a hill with stunning views over the Chianti vineyards. Completely renovated to a very high standard, with private garden & shared pool
Luxury 2 bedroom apartment in Puglia
This is an absolutely beautiful apartment in the Masseria Valle dei Ciliegi, close to Polignano al Mare. This is a lovely seaside town with Blue Flag beaches and a number of excellent bars and restaurants. This property definitely feels more like a five star hotel more than a self catering holiday rental.
2 Bedroom
Sleeps 4
Apartment
Luxury 2 bedroom apartment with pool and jacuzzi
This is a 2 bedroom apartment located on the shores of Lake Maggiore. The apartment is well equipped and guests enjoy use of a swimming pool and jacuzzi, surrounded by loungers. There is a restaurant on site and the property is within walking distance of a number of other eating establishments. There is also a beach just a few yards from the property, where guests can hire boats, pedaloes or canoes. For those with their own boat, there is a marina where you can reserve a mooring.
2 Bedroom
Sleeps 4
Apartment
Luxury 3 bed villa in Puglia. Sea views. BBQ. Table tennis. Bikes. WIFI.
Villa Papillon is a stylish and contemporary 3 bedroom villa nestled in the olive groves of Caravigno in Puglia. Enjoying stunning sea views, it's a beautifully furnished property offering the perfect romantic retreat for a couple or, for larger groups or families, it's a stunning holiday villa for up to 6 guests.
Luxury 3 bedroom villa on Lake Garda
Villa le Selve is a luxury villa situated on Lake Garda in the Italian Lakes. This 3 bedroom villa is in a peaceful location, surrounded by green hills and overlooking the lake and quaint village of Gaino, however it's also well positioned for those who wish to enjoy some sightseeing during their stay.
Luxury 5 bedroom villa in Puglia. Pool. Sea views.
Villa Mirage is an exclusive luxury villa in Puglia, enjoying sea views and boasting a private swimming pool and jacuzzi. Designed and built by a team of both international and local architects and interior designers, it is furnished immaculately and stylishly and offers the ultimate in self catering accommodation.
5 Bedroom
Sleeps 10
Villa
Luxury 8 bedroom villa in Puglia with heated pool
The Residence is an absolutely stunning 8 bedroom property in Puglia, sleeping up to 16 guests. This is a high end villa, beautifully designed and offering a calm, relaxing and luxurious place to stay. The property consists of a 7 bedroom luxury and adjacent 1 bedroom luxury trullo.
8 Bedroom
Sleeps 16
Villa
9 Bedroom
Sleeps 22
Villa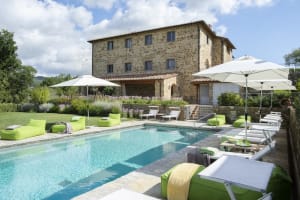 Luxury Chianti villa
Villa Vecchio is a super-stylish luxury villa in Tuscany, on a wine estate in the heart Chianti region. Originally a defensive look out point, this ancient Tuscany villa has been brought bang up to date with all the modern technology and creature comforts you could wish for, whilst retaining a host of historic features including vaulted ceilings, archways and stone walls. Guests will be well looked after. A complimentary daily buffet breakfast is provided along with maid service for 5 hours per day,
5 Bedroom
Sleeps 10
Villa
Luxury Italian Lakes villa
This is a beautiful luxury villa on Lake Maggiore in the Italian Lakes offering a host of facilities including a private swimming pool heated by solar panels, a wellness area, gymnasium, table tennis table and table football. It offers every possible creature comfort guests could wish for during their stay.
6 Bedroom
Sleeps 13
Villa
Luxury Italian Lakes villa with pool and 360 degree views
This is a luxury Italian Lakes villa set atop a hill on the beautiful Lake Maggiore, enjoying stunning lake views on one side and dramatic views over the village of Brezzo di Bedero on the other. With a private pool and extensive, well kept gardens, it's an idyllic setting for a holiday with family or friends in this part of Italy.
6 Bedroom
Sleeps 11
Villa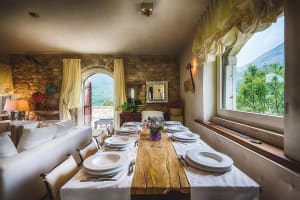 Luxury Marche apartment
Casa Sibilla is a unique luxury Le Marche apartment found within an ancient 11th century watchtower. It is set in the heart of the most beautiful and enchanting landscape between Mount Sibillia, the Infernaccio Gorge and village of Montefortino.
3 Bedroom
Sleeps 5
Apartment
Luxury Puglia villa
This is a magnificent holiday rental in Puglia sleeping up to 24 guests in 12 bedrooms and with not one, but three private pools to enjoy. The decor is simply stunning. This property offers the ultimate in luxury for anyone looking for a truly special stay in Italy.
10 Bedroom
Sleeps 24
Villa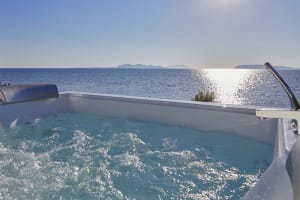 Luxury Sicily villa by the sea
Villa Maura is set straight across from the beautiful Sicilian beach and sea with views of the idyllic Egadi islands, just a few metres down the road from an ancient 16th century watchtower.
5 Bedroom
Sleeps 14
Villa
Luxury Sicily villa with pool, 50m from the beach
Villa Lux is an absolutely stunning villa, beautifully furnished throughout and set in an incredible position just 50 metres from the sandy beaches of Sicily. Guests also enjoy use of a private pool which can be heated on request for an additional charge.
5 Bedroom
Sleeps 10
Villa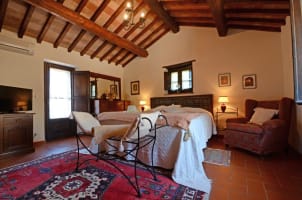 Luxury historic 7 bed villa in Tuscany. Sleeps 20
This is a 7 bedroom property, which can comfortably sleep up to 20 guests. It comprises a 4 bedroom villa as well as a further 3 bedroom suites within the estate grounds. It's a great place to stay for those looking for an authentic stay in this beautiful part of Italy. Originally a monastery and over 1000 years old, it's an absolutely stunning property within walking distance of the village of Anghiari.
7 Bedroom
Sleeps 20
Villa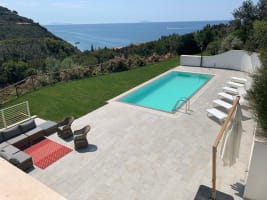 Luxury villa Punta Ala
Villa West is a beautiful, newly constructed contemporary 5 bedroom villa in Punta Ala in Tuscany overlooking the bay. It boasts a private swimming pool (10m x 4m) and is set in extensive private gardens measuring approximately 4000 square metres that in turn border a larger nature reserve. Guests staying here also enjoy direct access to a natural beach.
5 Bedroom
Sleeps 10
Villa
Luxury villa in Marche
Villa Olivo is a truly exceptional 6 bedroom villa in Marche, beautifully designed and offering guests the ultimate luxury stay in Italy. With stunning views over the Adriatic Sea and coastline which can be enjoyed from all levels thanks to floor to ceiling glass doors and windows, Villa Olivo offers 5 star service to guests looking for an authentic stay in Italy in the most exquisite of settings. Boasting 6 perfectly presented bedrooms, each with kingsize beds and ensuite bathrooms as well as over 600 square metres of living space, private spa and gym, Villa Olivo is the perfect destination for your next exclusive escape in Italy.
6 Bedroom
Sleeps 12
Villa