Anyone familiar with Bookings For You will know that part of our heart lies in the Italian Lakes and, more specifically, on Lake Maggiore. The concept behind Bookings For You was born out of a trip to Lake Maggiore and our very first properties within our portfolio were Lake Maggiore villas and apartments. It's now over a decade since that first trip and our portfolio of Lake Maggiore villas has grown massively from the four that we started with to over 50 today. After numerous trips to Lake Maggiore, we also think we've visited pretty much every lakeside town there is, making us experts on finding the best places to stay! We thought we would share our favourites with you.
Cannobio
One of the prettiest lakeside towns on Lake Maggiore, Cannobio sits on Lake Maggiore's North Western shores. Pretty pastel-coloured facades meet you as you embark the boat and its myriad of cobbled streets are a delight to explore. It's worth making sure you explore the perimeter of the town too. Behind the town, a rather wobbly, bouncing bridge will take you to some stunning walks along the Torrent Cannobino river to the dramatic gorge and waterfalls of Orrido di Sant' Anna. And head to the North of the town beyond the shops and cafes to discover a fantastic beach area, popular with locals and water sports enthusiasts alike thanks to its sailing club.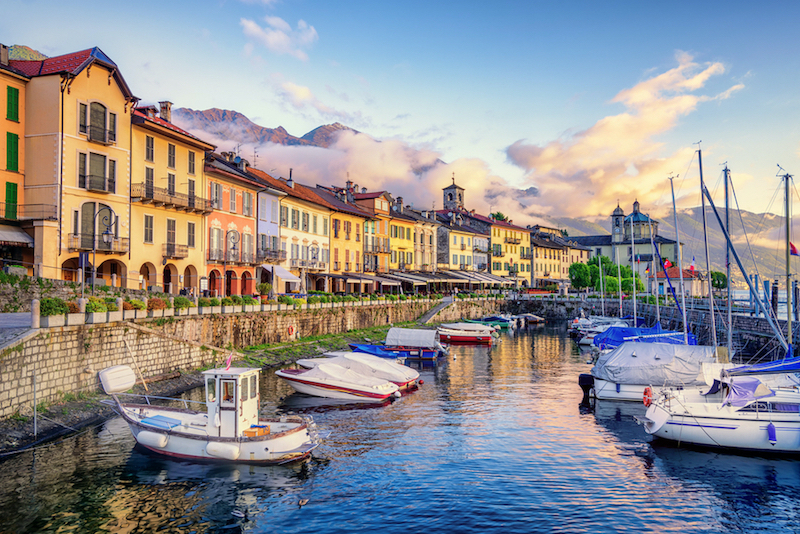 Check out our Cannobio travel guide for more information about what to see and do during your stay in Cannobio.
Luino
Luino has undergone quite a dramatic transformation since we first visited over a decade ago. Massive investment over the past 10 years has seen its lakeside transformed, making it the perfect location for your next Lake Maggiore villa holiday. Unattractive car parking has been removed and replaced with beautiful green lawns, viewing platforms, play areas and pathways. The tired shopfront facades have been re-painted and renovated and the town has been given a fantastic facelift to show it off in all its glory. Luino is also a very authentic place to stay on Lake Maggiore. One of the things we love about Luino is that it has a large local population making it busy and bustling all year round and giving it an authenticity that is perhaps lacking in some of the other towns around the lake.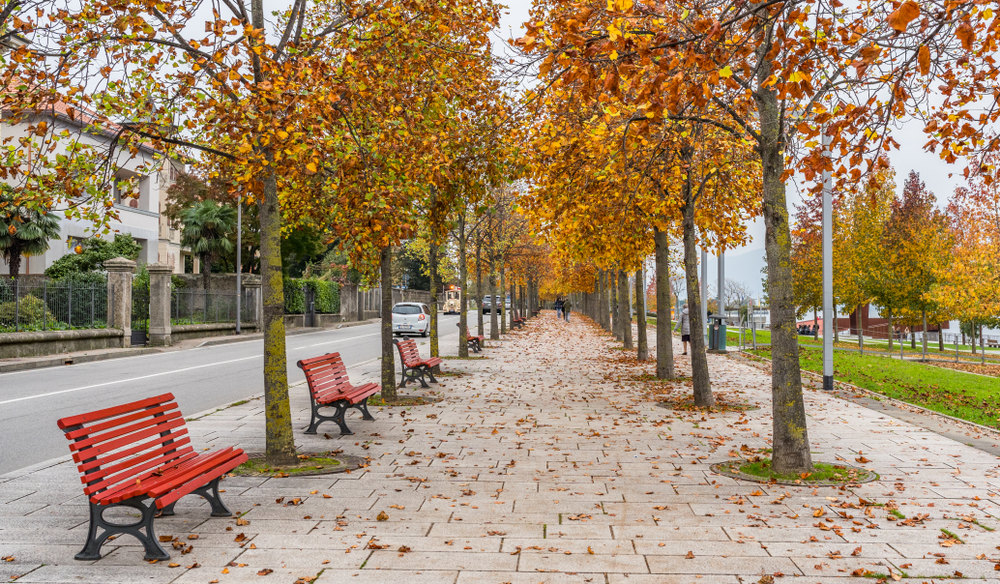 Where to stay in Luino: Villa Sereni is a fantastic family-friendly Lake Maggiore villa just outside Luino. Comfortably sleeping up to 6 guests, it is set in a quiet rural hamlet and enjoys wonderful lake views.
Check out our Luino travel guide for more information about what to see and do during your stay in Luino.
Cannero
We always think of Cannero as rather a sleepy Lake Maggiore lakeside town. The pace of life always seems that little bit slower in Cannero! It definitely deserves its nickname as the 'Riviera of the Lakes' though and we never cease to be amazed by the surprisingly Mediterranean climate which lends itself to the cultivation of lemon, lime and orange trees that thrive here, as do olive trees, palm trees and camellias. Its lakefront is absolutely charming and it's certainly worth a meander along its lakeshore promenade to the beach at the far end.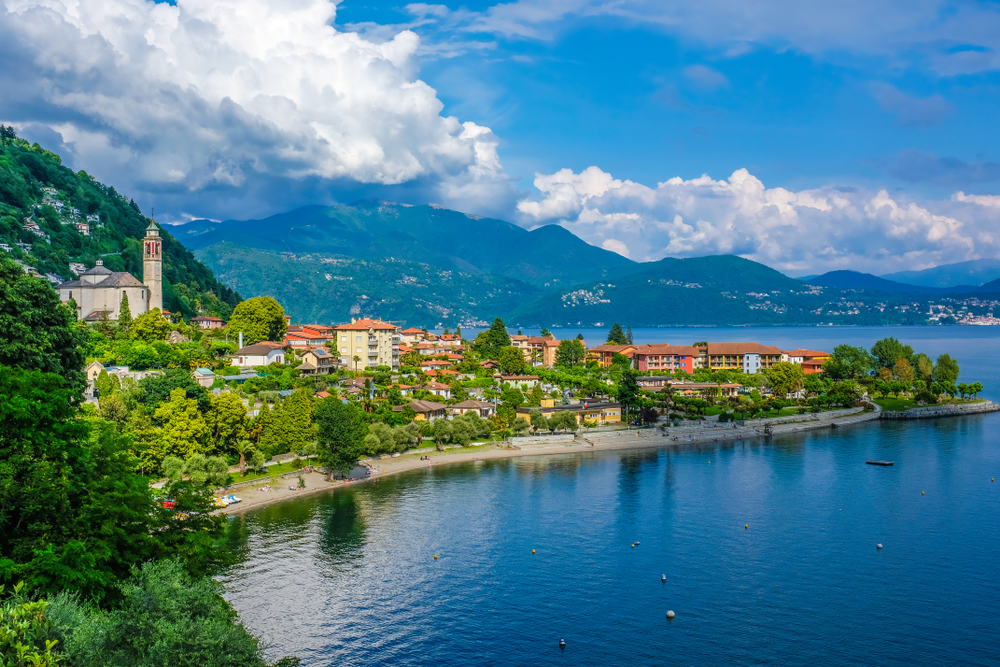 Check out our Cannero travel guide for more information about what to see and do during your stay in in your Lake Maggiore villa in Cannero.
Ascona
One of the Lake Maggiore towns that sits in the Swiss part of the lake, Ascona has a very different feel to many of its counterparts on the Italian side. Its upmarket, contemporary, Michelin star restaurants contrast with the more traditional, family-run eating establishments more typical of the Italian lakeside towns. But, then again, so do the prices! This is somewhere we'd definitely recommend visiting but if you're holidaying on a budget then enjoy a drink before heading back across the border to Italy for dinner!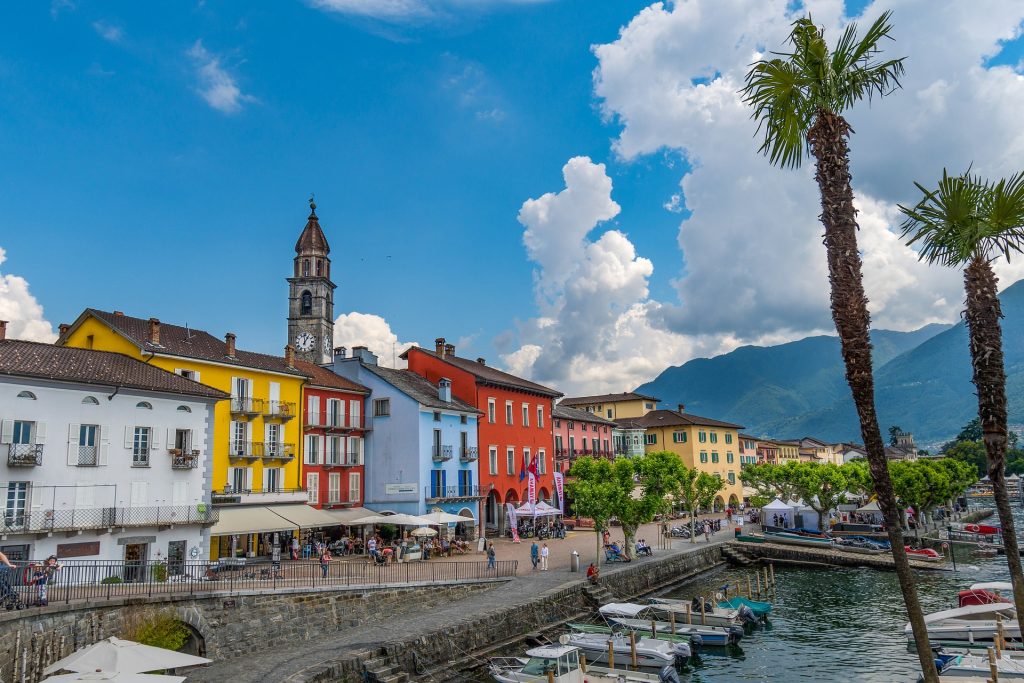 Arona
Arona is another very pretty Lake Maggiore town and a chance to enjoy a passeggiata from the central Piazza del Popolo along its lakeside promenade is not to be missed. Keep an eye out for the brightly coloured 18th and 19th century mansions and their extensive gardens and, as you wander through the streets of Arona, occasionally look up and you might find yourself under a sea of multi-coloured umbrellas suspended above you. Finally, make sure you take the time to visit the Colossus of Carlo Borromeo which is also to be found in Arona. Once the tallest statue in the wold (until it was overtaken by the Statue of Liberty in New York), at 35 metres tall, it towers above you.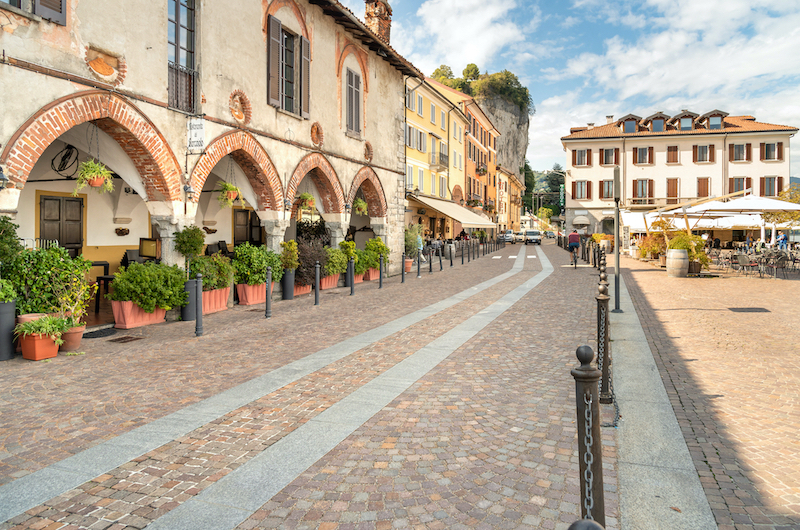 Check out our Arona travel guide for more information about what to see and do during your stay in Arona.
Lesa
A truly authentic Lake Maggiore town, Lesa may not be on the 'tourist map' but it's a great base for a Lake Maggiore villa holiday. Home to not just one but three different beaches as well as a lido complete with swimming pool, tennis courts, a gym and on site restaurant, Lesa is a town where you'll find everything you could possibly want in a holiday is right there on your doorstep.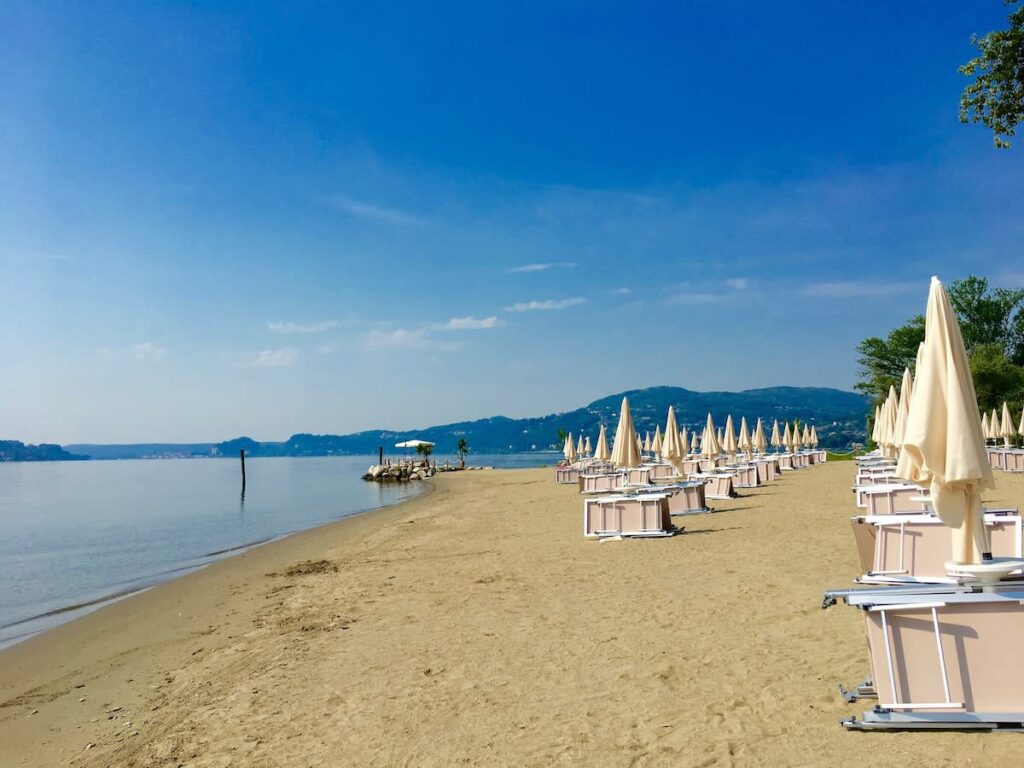 Where to stay in Lesa: Lake Maggiore villas don't get much better than the aptly named Villa Lesa. Set in picturesque, mature gardens, it is within walking distance of the heart of the town as is the nearby Apartment Manzoni. This recently renovated 2 bedroom Lake Maggiore apartment can sleep up to 5 guests and is truly in the heart of Lesa, sharing the street with a 17th century folly, a romantic botega and the town hall. Or, if you'd prefer to be slightly out of town on the hillside looking down over the lake, then Apartment Cassarini is a stunning Lake Maggiore apartment with infinity swimming pool.
Check out our Lesa travel guide for more information about what to see and do during your stay in Lesa.
Stresa
There is no disputing that Stresa is Lake Maggiore's most well known and widely visited town. A popular tourist spot since the mid 19th century, it continues to attract holidaymakers year after year. Whilst we prefer some of the quieter lakeside towns, there is no disputing that Stresa has a certain appeal. Its location close to the Borromean Islands makes it a convenient base to visit Isola Madre, Isola Bella and Isola Pescatori whilst its elegant mansions and Art Nouveau hotels give the town a rather refined air. And, with the backdrop of the Mottarone mountains behind, it's a great destination all year round with skiing on offer across the Winter months.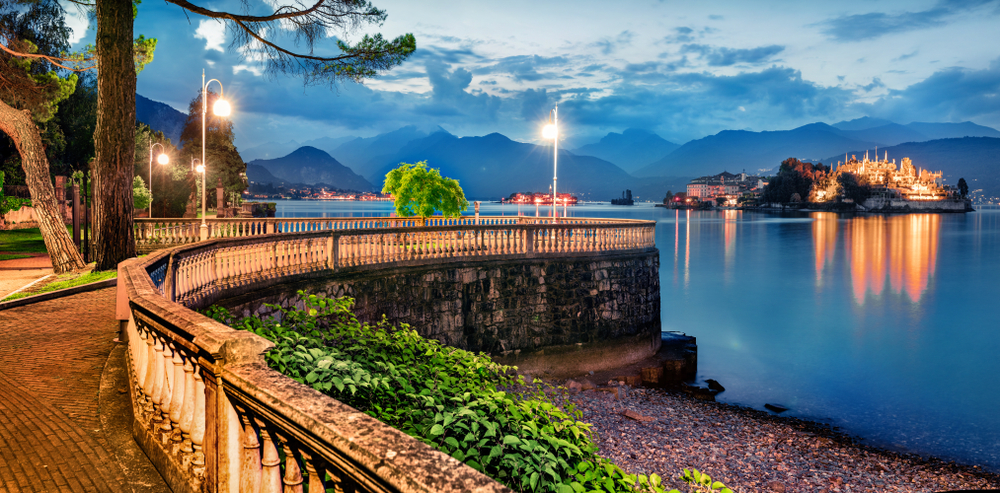 Where to stay in Stresa: If you're searching for a luxury Lake Maggiore villa, then look no further than Villa Ermelinda, a stunning 6 bedroom villa just a 5 minute drive from the heart of Stresa.
Check out our Stresa travel guide for more information about what to see and do during your stay in Stresa.
Wherever you decide to explore on Lake Maggiore, we're confident that Bookings For You will have the perfect Lake Maggiore villa or apartment for you. Check out all our Lake Maggiore villas on our website.