Our recent post on how to spend 4 weeks in Italy has proved to be one of our most popular blog posts to date. As you'll probably know, the team in the Bookings For You office are big fans of slow travel. We don't really believe in rushing around trying to tick off your entire Italian bucket list in just one trip. Instead, we think it's far more relaxing and much more enjoyable to see less but take the time to really absorb the culture, to stay in a villa in Italy, to get to know the locals and simply relax and properly enjoy your surroundings. However, whilst I'm sure we'd all love to spend a month in Italy doing just that, the reality is that many can't afford to be away that long.
The good news is that, if you only have two weeks in Italy, then this is still enough time to see most of Italy's most famous landmarks, explore a few of Italy's 20 regions and get a feel for which parts of the country you just can't wait to visit again when you have the time to do so. Let's be clear… this isn't an itinerary for allowing you to explore `Italy off the beaten track or an itinerary in favour of slow travel with long stretches staying in the comfort of a villa in Italy. It's very much about hitting as many of Italy's most famous sites as possible in just 2 weeks whilst also getting a glimpse of the wonderful variety between regions that is one of the things that makes Italy so special.
So here's a suggestion for an itinerary that will allow you to explore Italy from top to bottom in just two weeks. We'll also include some suggestions for villas in Italy where you make want to stay en route. Just make sure you've got comfortable shoes packed for this whistle stop tour!
Base 1: Spend 2 nights in the Italian Lakes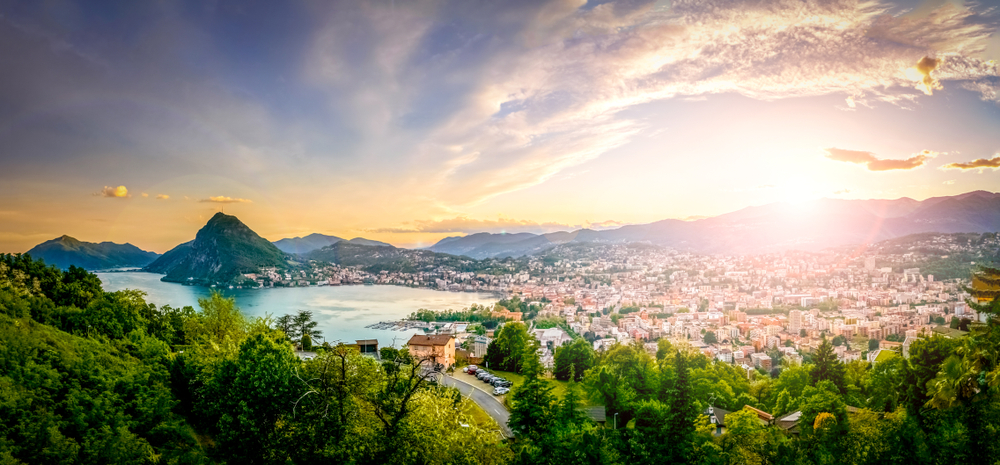 We'd recommend opting for Lake Maggiore for your first stop on your two week tour of Italy. It's our favourite of the lakes, providing a really authentic introduction to your Italian journey. It's also home to the beautiful lakeside towns of Cannobio, Cannero and Arona as well the breathtaking Borromean Islands and Santa Caterina monastery. There are also some lovely Italian Lakes apartments to choose from here.
But, opting to stay on Lake Maggiore also means you're well placed to visit the other Italian Lakes. Lake Maggiore is conveniently nestled in between Lake Como and Lake Orta. In other words, should you choose, you can easily spend one day exploring Lake Maggiore and the next on either Lake Orta or Lake Como. Alternatively, if you prefer, you could instead opt to have one day on the lake and the other in nearby Milan. Milan is a great city and easy to explore in a day. Book tickets to view 'The Last Supper' in advance along with skip the line tickets to the Milan Duomo to make the most of the time you have there.
Apartment Manzoni is a fantastic 2 bedroom Italian Lakes apartment, within walking distance of public transport links so if you prefer not to hire a car during the first stage of your trip, this is a great option for you. Alternatively, head to the eastern side of the lake apartment and opt for Sopra il Lago 5, a fantastic 1 bedroom Italian Lakes apartment with stunning lake views.
Base 2: Spend one or two nights in Verona or Venice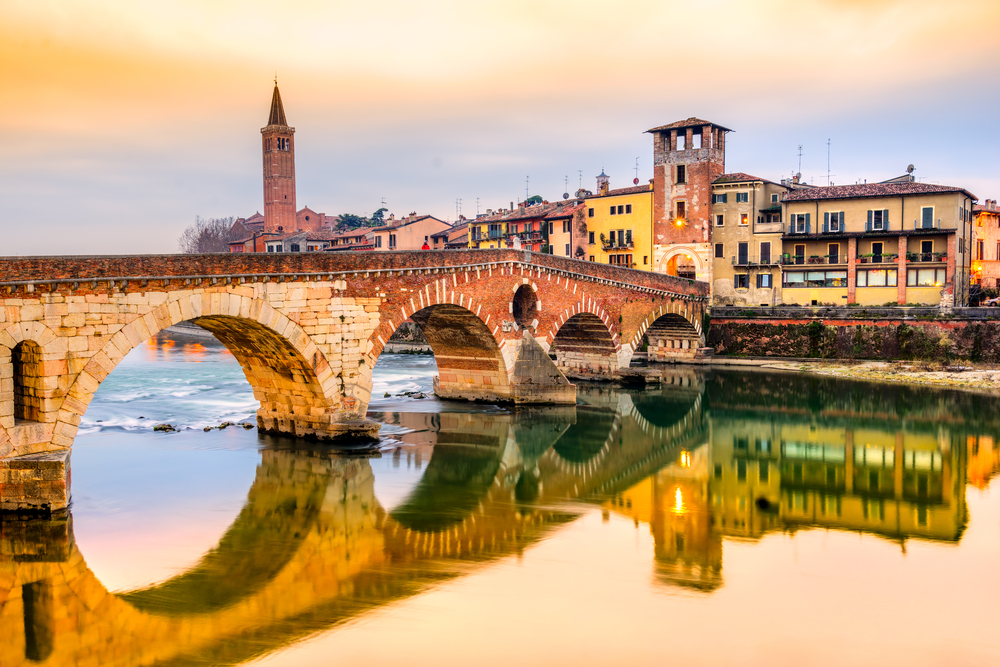 Whilst you could enjoy a day trip from Lake Maggiore to Verona and Venice (the journey time by car would be around 3 hours to Verona from Lake Maggiore), the danger is that you'll feel you've spent too much time travelling and not enough time spent doing justice to either city. As a result, we recommend you enjoy one or two nights in either Verona or Venice. Using one city as a base to explore the other makes perfect sense. After all, there are over 70 trains each day that run from Verona Porta Nuova station to Venezia Santa Lucia station and vice versa with a journey time of just over an hour.
Highlights of this part of your trip include the chance to visit La Casa di Giulietta and the Arena in Verona, along with the Piazza San Marco and Basilica di San Marco in Venice. And let's not forget the chance to explore Venice's famous canals, bridges and museums and that obligatory (and arguably overpriced) gondola ride.
Base 3: Spend three or four nights in Tuscany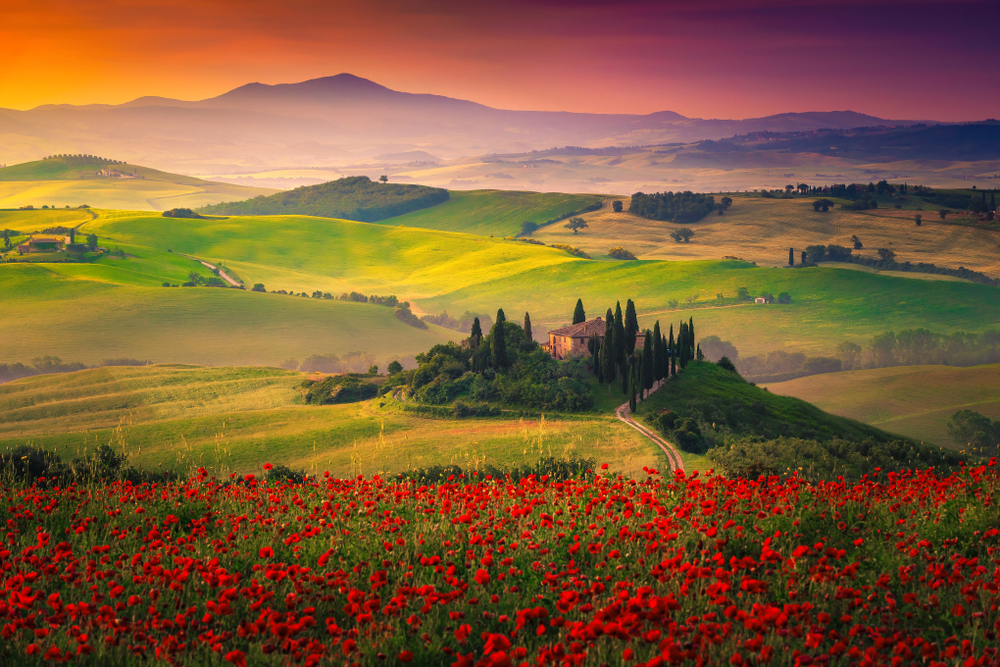 Next we recommend you head to the central swathe of Italy and to one of the country's most famous and most visited regions – Tuscany.
You have a couple of options of how to get here. The first is to take the high speed train from Venice to Florence. A non stop train can take you there in as little as 2 hours. From there, you can choose either to rent a car or opt to continue to use the train. Otherwise, another option is to hire a car or take a private transfer from Venice to Florence. Whilst not as quick, it does have the advantage of allowing you to stop en route. After all, the journey will take you through places such as beautiful Bologna, the capital of Italy's Emilia-Romagna region, or charming Ferrara which has a stunning historic centre.
Tuscany needs no introduction. Tuscany is home to a whole host of cities that are famous the world over – Florence, Siena, Pisa, Lucca, San Gimignano and Arezzo – and anyone visiting Tuscany will want to cross at least a couple off their bucket list. There are plenty of tours offering day trips in Tuscany which will allow you to explore a few cities in just a day, allowing you to trick off some of Tuscany's most famous sights such as the Duomo in Florence, the Piazza del Campo in Siena and the Piazza dei Miracoli in Pisa.
But to do Tuscany justice, we highly recommend you spend time in its beautiful countryside too. Take a drive through its vineyards and olive groves, visit some of Tuscany's borghi piu belli and perhaps take the time to enjoy an experience in its rural landscape – a wine tasting, some truffle hunting or perhaps a cooking class in Tuscany.
Using Tuscany as a base, we can also highly recommend enjoying a day trip to Cinque Terre. The Cinque Terre is a collection of five centuries-old villages that cling to the coastline of the Italian Riviera in Liguria. There are few roads there, but instead the five villages – Riomaggiore, Manarola, Corniglia, Vernazza and Monterosso – are linked via the Sentiero Azzurro hiking trail offering some of the most staggering views on any walking path in Italy. Either opt for a private driver and guide to take you or catch the train from Pisa, a journey which will only take you just over an hour on one of the fast trains.
Base 4: Spend a night in Umbria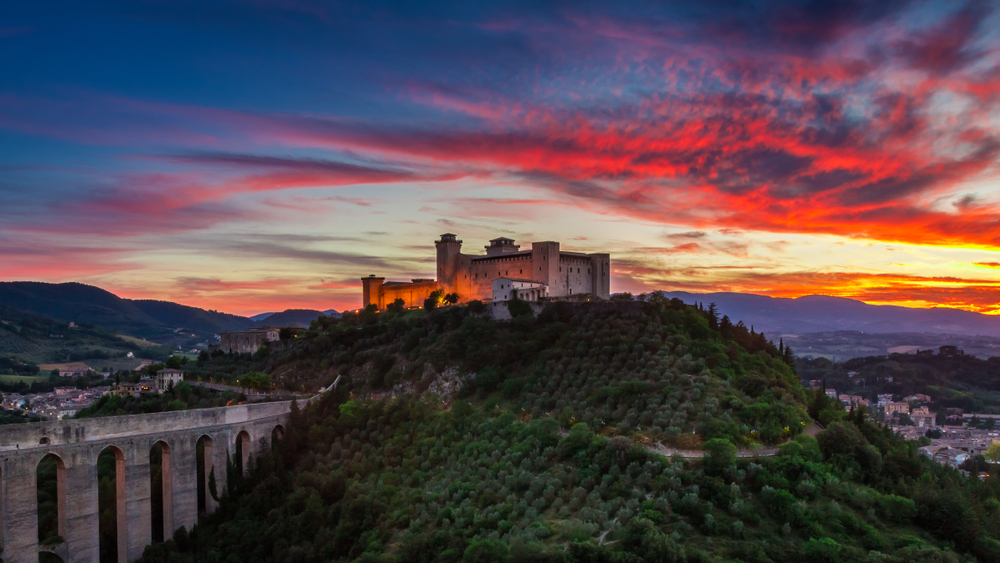 Whilst I hate to suggest skipping Umbria as it's one of my favourite regions of Italy, if you're looking to tick off the bucket list destinations and big cities, you're better spending more time in Tuscany than in Umbria. If you prefer quieter, less tourist places, then I would say Umbria is a better bet. If you can make the time to tick off both regions, then great!
Umbria's main towns include Spello, Assisi, Orvieto, Perugia, Montefalco, Spoleto and Bevagna. Any would make a nice stopping point for the night. However, our favourite would definitely be Spello due to its authenticity and incredible restaurants. It's also a lovely cycle ride from Spello to Assisi which is Umbria's most visited town thanks to the prescence of the Basilica of Saint Francis. Some accommodation options in Spello include the beautiful Courtyard Apartment for up to three guests or Apartment Patio accommodating four.
However, dependent on what time of year you're visiting Umbria, you may actually prefer to visit its rural countryside rather than its towns and cities. Umbria is home to Europe's tallest man-made waterfall – Cascata delle Marmore – and it's also where you can witness the spectacle known as the 'diorama' (flowering) of Castelluccio di Norcia when the wildflower-filled meadows look absolutely spectacular across May and June.
Base 5: Spend two nights in Rome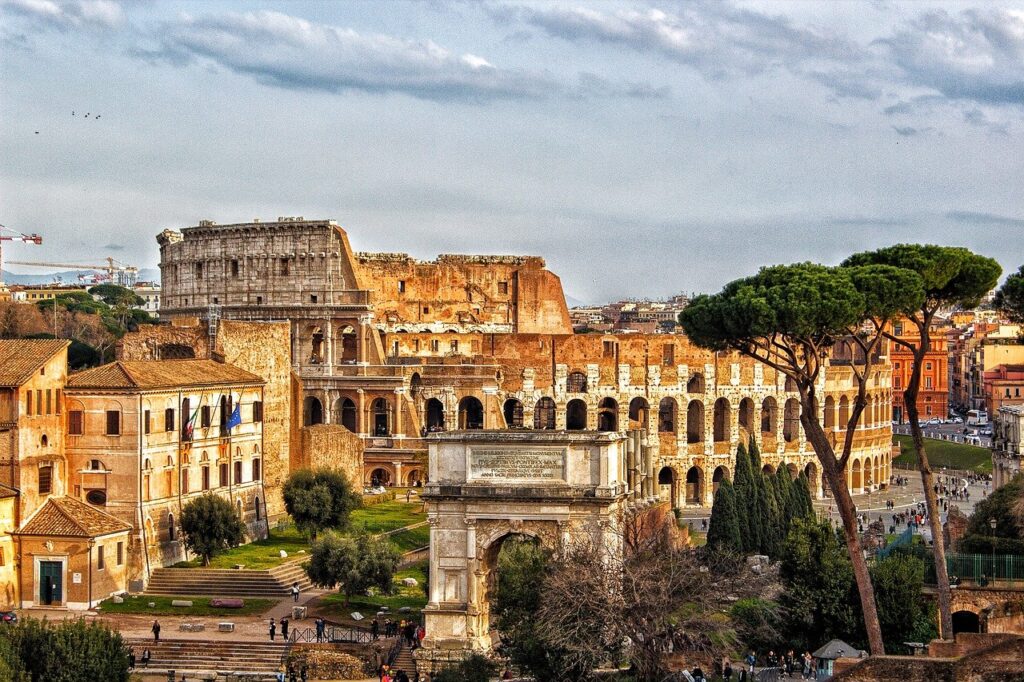 You could stay a whole week in Rome and still not do it justice but I would say it's worth setting aside a couple of nights here and I think you would feel you have ticked off enough without having to feel you're rushing round like headless chickens trying to see everything! Our guide to spending 48 hours in Rome will show you how you can tick off all the main sights – the Trevi Fountain, Spanish Steps, Colosseum, Roman Forum, Pantheon, Castel Sant' Angelo, Vatican City and Vittoriano in just a couple of days.
Base 6: Spend two nights on the Amalfi Coast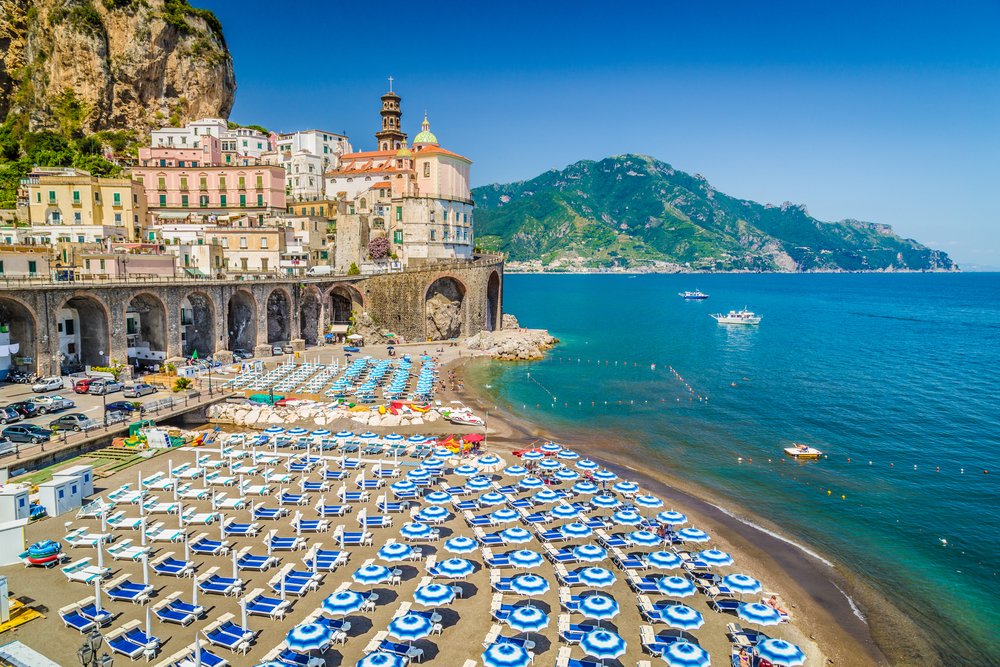 A popular holiday destination, the Amalfi Coast is a 50 kilometre long stretch of stunningly beautiful coastline in the Campania region on the southern edge of ltaly's Sorrentine peninsula. It includes a number of very pretty clifftop towns and villages. All of these – Positano, Ravello, Amalfi and Minori, Praiano, Vietri sul Mare amongst others – are incredibly picturesque, often characterised by pastel coloured houses clinging to the cliff face whilst pretty little coves and beaches are dotted between them. And it's also where you'll find some of Italy's prettiest islands – Capri and Procida and Ischia – and Europe's only active mainland volcano – Mount Vesuvius.
The main historic site to see in this area is Pompeii and Herculaneum. To explore these sites properly, you really will need a number of hours to do them justice. Now, you can actually see Pompeii on a day trip from Rome but, if you can spare the time, I do think that a few days on the Amalfi Coast might feel like a nice calming few days after the hustle and bustle of Rome. Incidentally, if you're a fan of hustle and bustle then perhaps think about including a visit to Naples in your itinerary whilst on the Amalfi Coast. A gritty city, Naples is also the birthplace of pizza.
Base 7: Spend 2 nights in Puglia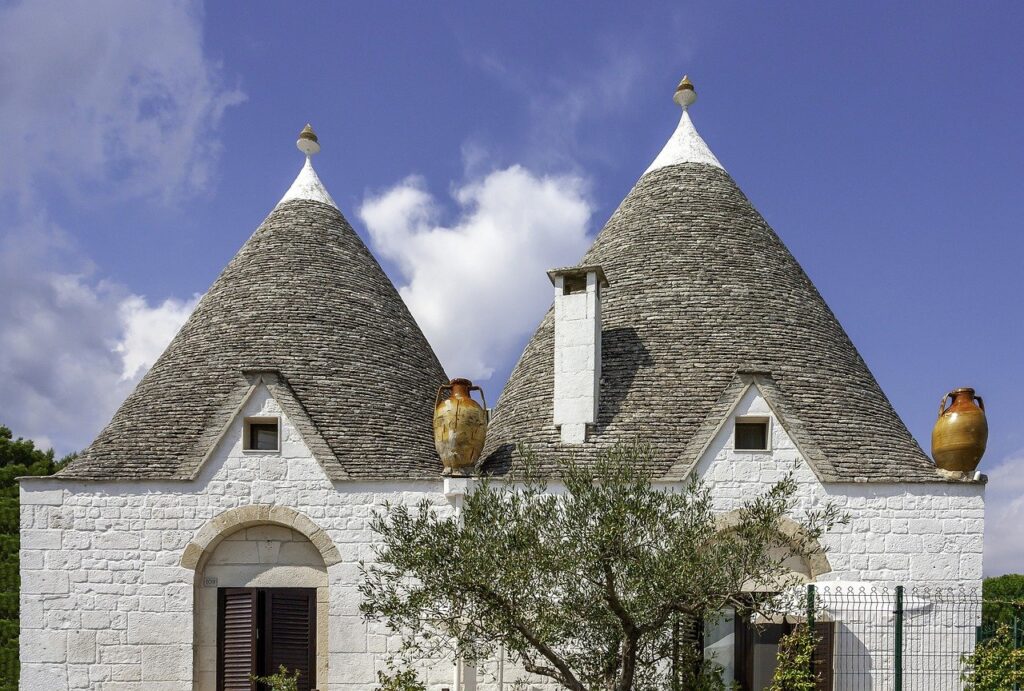 Situated in the 'heel' of Italy's boot, Puglia is a land of contrasts, differing in looks and feel not just from the rest of Italy but even from north to south within Puglia. The lush green forests of the Gargano National Park and the rugged cliffs of the seaside town of Polignano a Mare in the north contrast quite noticeably with the central swathe of inland towns of the Valle d'Itria which contrast again with the vineyards of Manduria and incredible white beaches of Salento in the south.
If visiting Puglia for the first time, I would always suggest staying in the Valle d'Itria area home to towns such as Ostuni, Alberobello, Cisternino and Locorotondo. It's where you'll find the picture postcard scenes that spring to mind when you think of Puglia. Just be aware that public transport options aren't as easy here as further north so it may be worth hiring a car for this part of your trip if you have not done so before.
Whilst you are in Puglia, if you have time, you can also use it as a base to visit Matera in neighbouring Basilicata. Whilst the wider region of Basilicata hasn't really made it on to the tourist map just yet, Matera definitely has arrived with a bang and is less than 15 minutes from the Puglia border. Matera really is unique, home to the sassi which make up one of Italy's most unique landscapes.
We recognise that this itinerary excludes some key regions – Sicily, Sardinia, Marche and Calabria to name just a few – and we're not by any means saying that these aren't worth a visit. Not in the least! But, with a limited time of just 2 weeks in Italy, difficult choices have to be taken and compromises sadly made.
If you're planning an Italian holiday and need some advice on where to stay in Italy, get in touch with Bookings For You and we'd be happy to help provide you with a suggested itinerary for your villa holiday in Italy.