Bookings For You are proud to offer a stunning collection of villas in Italy
We might be biased, but Italy has to be one of the best holiday destinations in the world. From the rolling hills of Tuscany to the Amalfi coast, it has something for everyone. And so do we. We have some of the finest Italian villas available for rent, from the super-luxurious, to authentic masserias, to trendy city apartments where you're in the heart of it all. All of our Italian villas are handpicked by us, which is why we can help you find the perfect holiday accommodation.
It's not just a villa – because it's never just a holiday.
Can't find the perfect Italian villa for you? Get in touch with your requirements and we'll send you our suggestions.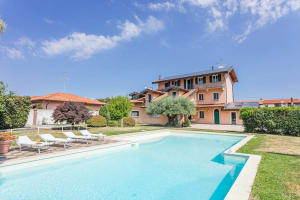 Villa near Milan with swimming pool
This is a 4 bedroom villa near Milan dating back to 1899 but which was completely renovated in 2001 and then further expanded in 2007 and completely decorated again in 2020. It is situated just 20 minutes drive from the lakeside at Arona on Lake Maggiore but is also within easy reach of Milan.
4 Bedroom
Sleeps 13
House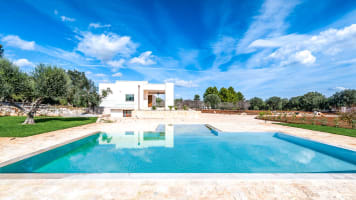 Villa near Ostuni
This Ostuni villa sleeps up to 6 guests in 3 comfortable bedrooms. Inside, the decor is crisp, bright and modern whilst outside, the pool area is extremely stylish. Its layout means it can work well for families travelling with grandparents, for families with teens or for friends holidaying together.