Tuscany is arguably one of the most well-known regions of Italy. So many of us have been lucky enough to enjoy a holiday in Tuscany, marvelling at some of the most famous sights in the world – the leaning tower of Pisa, the Duomo in Florence and the Piazza del Campo in Siena. However, for those looking to enjoy a more undiscovered Tuscany on their next holiday in Italy, take a look at this more unusual Tuscany itinerary. Perfect for when a villa holiday in Tuscany is possible again…
One Week Tuscany Itinerary ideas:
Gallicano: Located at the foot of Monte Pania, Gallicano boasts a huge duomo which towers over the town and is full of lush forests and surprisingly priceless art.
Barga: A big surprise awaits in this little hill top 'borgo' nestled in the heart of the Serchio Valley.
Lucca: A little town and truly a hidden gem, safely nestled inside medieval walls and offering 4km's of panoramic strolls.
Bagni di Lucca: Known for it's wonderful natural spas, great food and lots of outdoor pursuits!
Borgo Mozzano: A small town with an incredibly photographic bridge and an unusual, intriguing story of a devil and a pig!
Gallicano and the Garfangnana region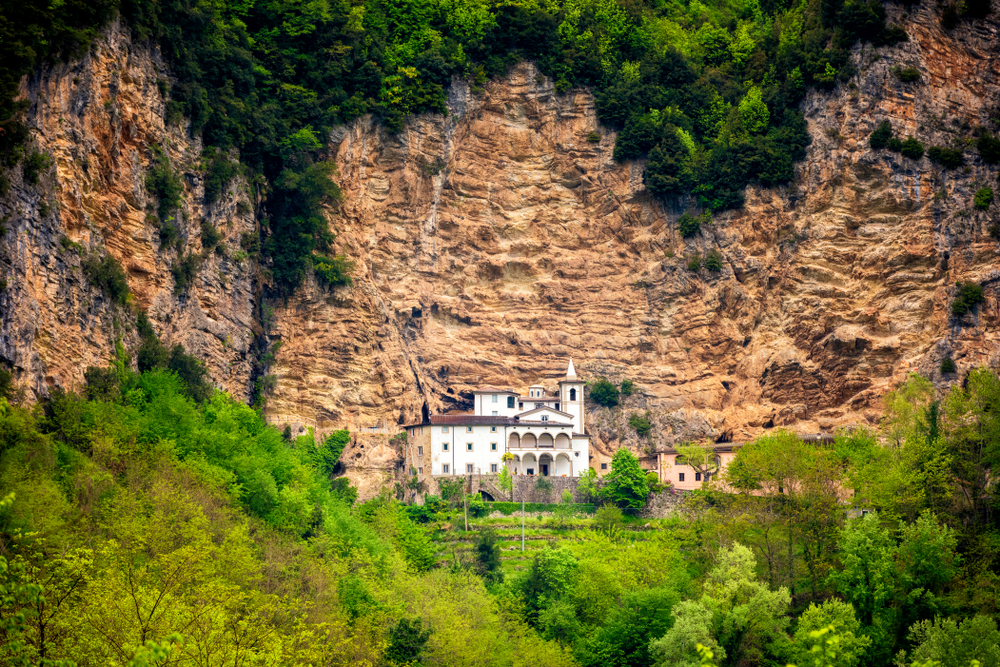 Deep in the warm greens of the Garfangnana in Northern Tuscany lies a unique realm where silence meets peacefulness. Here you will find skies of wispy blue and enchanting valleys where nature's liberating serenity washes over body and mind.
Carved ever so delicately into the rocks rests the Monastery of Calomini, an ancient place surrounded by the essence of the hermits who once dwelt there. Legends, superstitions and a dash of mystery brings beautiful emotions no matter what your spiritual orientations may be. Known locally as the Eremo di Calomini di Vergemoli, it offers a host of opportunities.
Turning off the gently winding road, a medium hill (which is drivable) leads to this outstanding splendour. Circular mountain bike trails run around the mountain, whilst nature walks long and short, easy and advanced, are plentiful. More than anything else, you will find that 'time' itself is paused as you first breathe in the rare beauty of the little monastery built in the rocks with its simple elegance. Then, slowly turn, and find yourself literally transported into total magic as the land below quite truly fills your heart with the energy you so need to restore body, soul and mind! Pack your camera, but don't use it on your first visit – you'll feel drawn to return here several more times in the duration of your holiday.
The village of Gallicano, located 186 metres above sea level, retains the typicality of a medieval town. Strolling through the charming streets, you'll reach San Jacopo Church at the very top, the oldest building which was built during the middle ages and which boasts a wonderfully Romanesque facade.
There are numerous events held throughout the year but a special mention must go to the traditional 'Palio di San Jacopo', which is generally held on July 25th in honour of the Patron Saint. There is a religious procession, accompanied by challenges between the city's districts for the allocation of the Palio… all lots of fun! However, the highlight goes to the parade of papier-mâché floats – it's incredibly beautiful and an absolute must see!
In true Italian style, the Garfagnana offers a range of delicious delicacies no matter what the season. From chestnuts, mushrooms, honey, spelt and tasty pork sausages – 'Biroldo della Garfagnana' – there is something for every palate. There's even an agritourism restaurant next to the Eremo offering home-made meals and the best apple pie ever!
With so many amazing villages, towns and wonderful sights to see you'll fall in love with this area instantly. Pisa airport sits conveniently just over one hour away. Buses run from Pisa airport to the town of Gallicano for those on an economy trip, or car hire is available from the airport as are local taxis.
The Eremo is one of the most romantic places, full of inspiration and a personal favourite!
Barga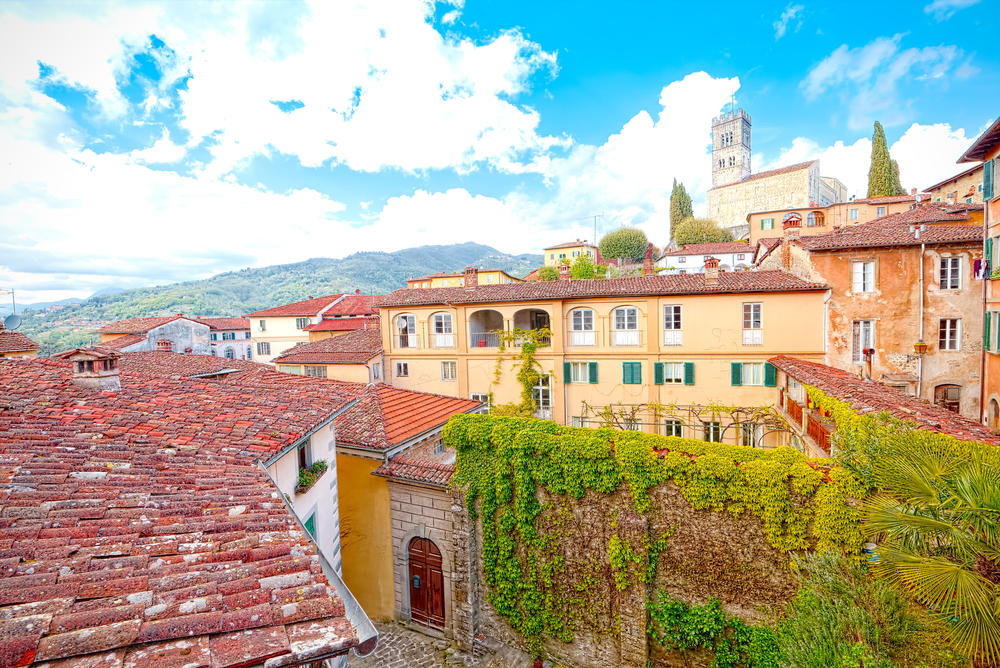 Barga is a little town with A LOT to offer! Perched on a hilltop surrounded by lush green mountains in the Serchio valley rests an unusual little town named Barga. The little pastel coloured town houses run side by side along narrow lanes weaving their way throughout this mysterious and charming town.
For history buffs the town is actually quite important, you will revel in 'Piazza Salvi', the grand Cathedral / Duomo with its breath-taking views and the 'Loggio dei Merchant' where silk, salt, sheep, cheese and honey were traded through the centuries! It's a friendly place dotted with lots of excellent restaurants and bars and it holds a little secret!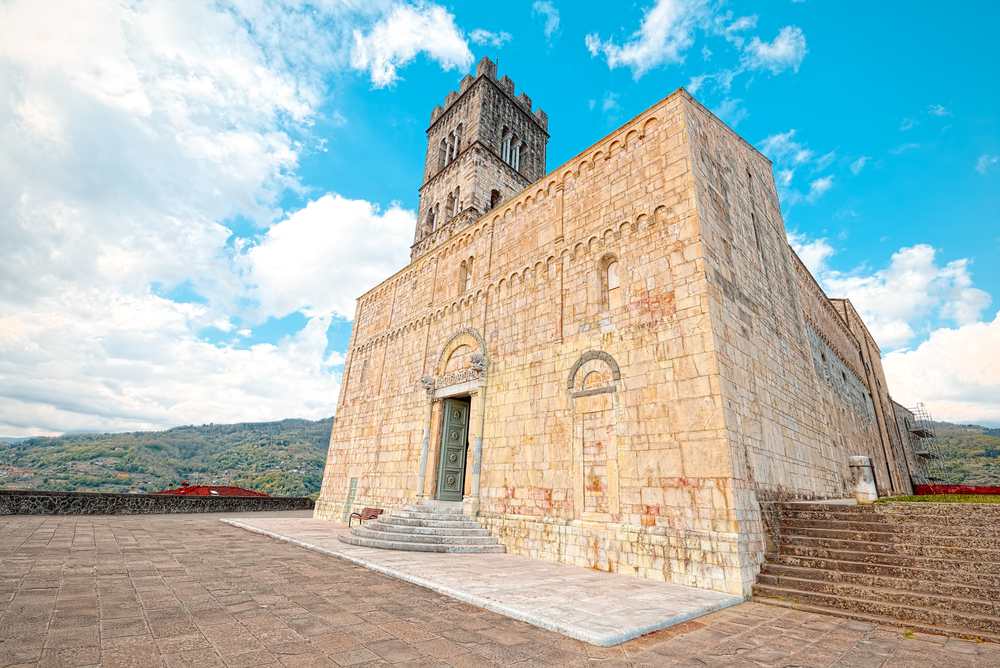 Order a 'gelato' from one of the many artisan gelaterias and chat with a local. Initially they sound and look Italian, but don't worry if you can't quite find the right Italian words, as this is where you're in for a big surprise! Most actually speak English, or more correctly Scottish! Most of Barga's ancestors emigrated to Scotland at the beginning of the 20th century then returned to their roots with the addition of a Scottish accent!
Every season is wonderful here. Walking trails are quite simply superb in the Spring, whilst Summer comes alive with live music every evening. The little town even has its own Barga Jazz festival! What's extra great is that the shadowy streets are excellent to explore even in the peak of summer, as temperatures remain usually quite pleasant. An ideal place to stay or visit even when the sun is at its hottest. In Autumn, the changing hues of the chestnut and beech forests are spectacular and this is also the perfect time for 'mushroom' lovers! Even Christmas time is sparkling and enchanting!
Something extra is that this little town celebrates a 'fish & chip' festival every year! There are so many things to do and to see here that it'll take more than one trip but your first visit will most definitely be a love story – it would be impossible not to absolutely fall head over heels with this stunning little town.
Lucca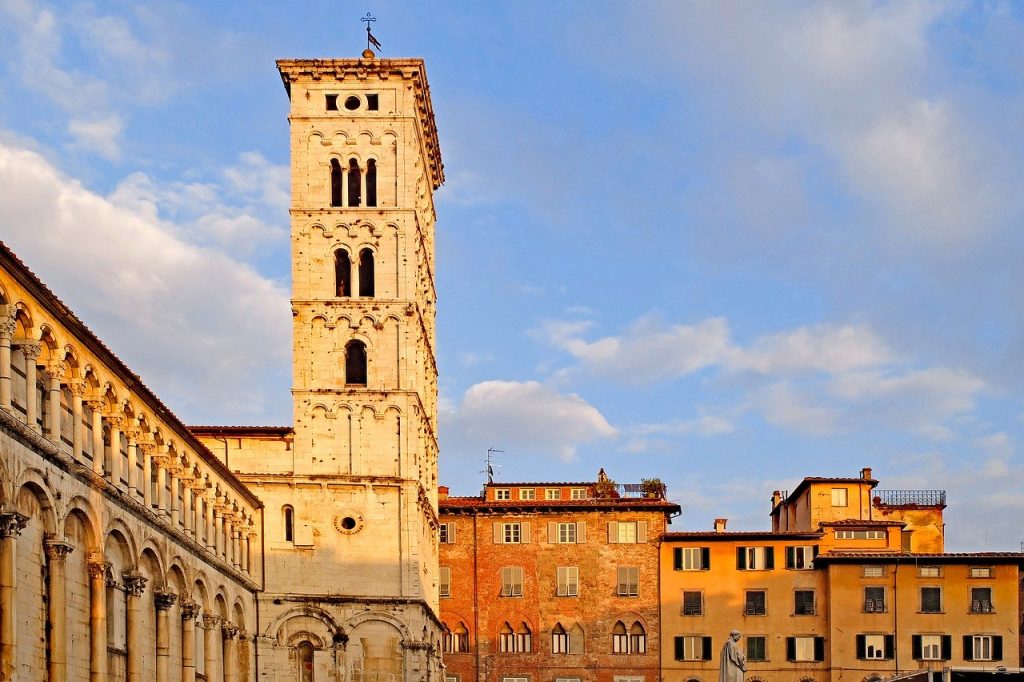 Lucca will capture your heart. It is a 'must visit'. The fantastic, magical and medieval walls which encircle the old town come complete with a wide beautiful path to enjoy walks, cycling or jogging and are definitely the first things that make for a lasting impression.
Originally the city was founded by the Etruscans, then became an important Roman colony and a favourite meeting place for Julius Caesar and Crassus. The city has certain points which make it truly unusual. There's a tower with a tree, a maze of winding streets, a huge central square surrounded by bars and restaurants offering 'local treats', such as tortelli Lucchese, farro soup (barley grain) and baccalà (salted cod), a clock tower, an anfiteatro and over 100 churches! Also, look out for all the mirrors along the main street (Via Fillunga) entering from Santa Maria – the aristocrats of the past loved to admire themselves as they strolled through the town, what's more the language the locals preferred to speak back then was actually French!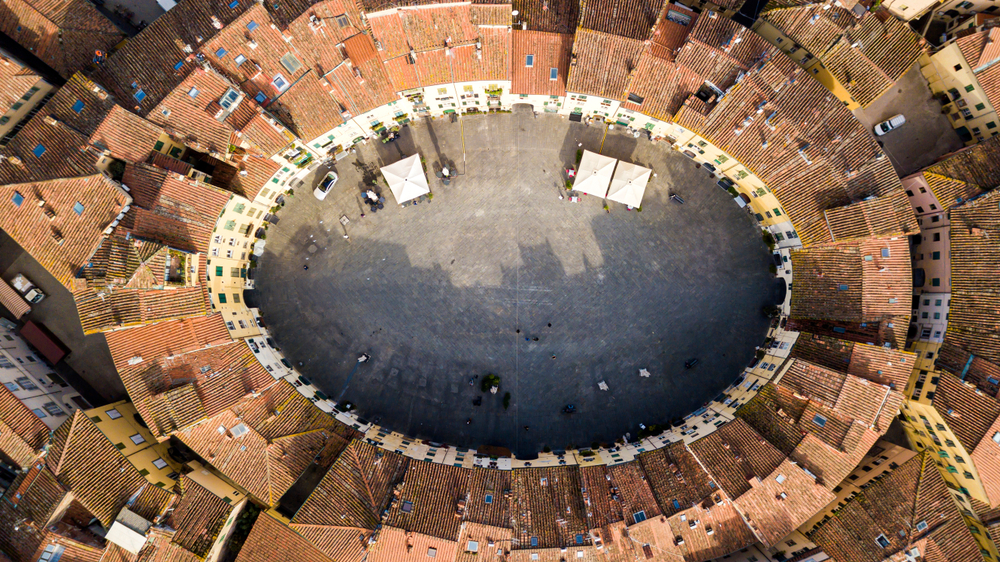 Lucca's walls, designed by Leonardo Da Vinci, are constructed in a perfect ring around the city: 4 kilometres and 223 metres of imposing embankments carefully planted with beautiful centuries-old trees, many of which are ornamental species changing colour with every season. You can also explore underground by going through one of the gates or tunnels, just to see how impressive the fortifications are from below!
Lucca also plays host to a number of notable events each year, including the Lucca Summer Festival (a rock music festival held each July), 'Lucca Comics and Games' (the largest meeting related event for comics and games in Italy held at the end of October) and the Santa Croce Festival held in September each year. The latter is a spectacular occasion, when all the streets and squares are lit up with thousands upon thousands of lights and candles, and people in medieval costume parade through city. You don't have to be religious to enjoy it!
Over the years, Lucca has been home to a number of famous residents. These include Giacomo Puccini, a composer who wrote a total of 16 operas including the famous Nessun dorma from Turandot! His piano bar sits open to the public on the main street – Via Fillunga – and his house is a museum which is open to visit.
Another famous resident is Mario Cipollini, a retired Italian professional cyclist whose name is often abbreviated to 'Cipo'. He was most noted for his 'sprinting' ability, the longevity of his dominance (his first pro win came in 1988 and his last in 2005, with a total of 170 professional wins in that time) but is also well known for his colourful personality! His nicknames include Il Re Leone (The Lion King) and Super Mario. He is regarded as the best sprinter of his generation.
Napolean's sister, Elisa Bonaparte, who became the Princess of Lucca (and Piombino), and who then finally became the Grand Duchess of Tuscany, loved Lucca and today you can see her powerful statue in the main square (Piazza Grande). Visit Villa Marlia (aka Reale) sitting just outside of Lucca town, a huge country mansion which Elisa acquired and restored to her own taste. A wonderful villa with exquisite gardens. Open to view!
Lucca really is a city brimming over with things to see and so, yet it is so easy to explore on foot. Wandering about is totally peaceful and fun, given it is a complete pedestrian-friendly zone (with the exception for those who live in the city). With its random and enchanting narrow streets and alleys it really is a magical little place!
If you would like to use Lucca as a base for your villa holiday in Tuscany, then Villa Pinoni is a stunning luxury villa in Lucca. Situated just outside the city, it offers luxury accommodation for up to 14 people.
Bagni di Lucca
We think that you'll find what you didn't expect to find in Bagni di Lucca! The first thing that springs to mind about the town is that from the early 19th century, royalty and nobles throughout Europe flocked here, drawn by the therapeutic powers of the spa waters. These are still present today and visitors can still enjoy a host of wonderful treatments including mud packs.
The gently flowing sounds from the River Lima, which runs through the town centre, hold a special attraction. Over the years, many great literary and artistic figures of the 19th century were captivated by the small towns charms such as Shelley, Byron, Puccini and Browning. The architecture around Bagni di Lucca will certainly continue to appeal to photographers and artists today.
What's more exciting is that Bagni di Lucca is home to one of the very first ever casinos to open in Europe – The Royal Casino (Ponte a Serraglio). This re-opened in 2005 after extensive renovations and is now available for exhibitions and private functions. With glorious interiors including walls decorated with gilded lilies on a blue background, quite similar to the Florentine iris, and original ornate crystal chandeliers and with many pieces of the original furnishings still in place, it really is s sight to behold.
Yet, it's a town with a lot of activities. From peaceful walks along the River Lima to really serious mountain climbing, the choice is yours. Visit Orrido di Botri known as Tuscany's Grand Canyon (organised tours available), and definitely make time for a perfect swim at Laguna Blu, a natural swimming pool accessed via a stony beach.
Other places to see nearby include the remarkable beauty of Strette di Cocciglia, where the smooth rocks have created spectacular shapes and the Riserva Naturale Orrido di Botri, which is home to a spectacular limestone gorge with walls up to 200 metres high.
To the east of Bagni di Lucca is Lucchio, a semi-uninhabited village and a magical place, known as the vertical village because of the extreme slope on which it is situated. At the very top, there are the remains of a medieval fortress. Oh and do make sure you have packed your camera for those splendid panoramic views which are not to be missed!
Borgo Mozzano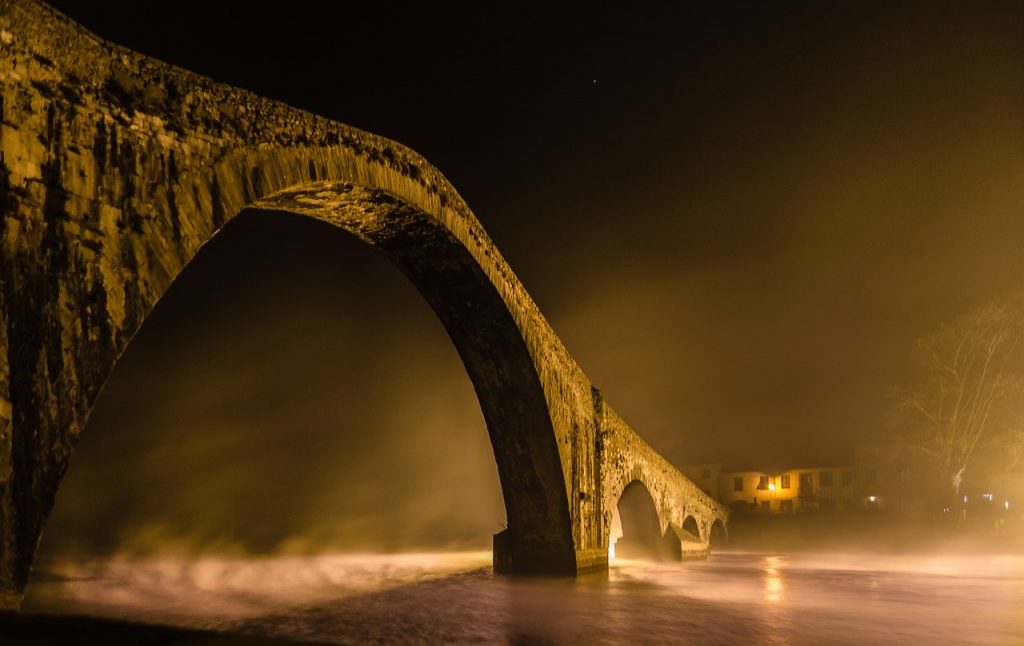 Borgo Mozzano is a village with a story! It sits at 97 metres above sea level along the Serchio Valley. Nestled on the Serchio River, it offers some wonderful strolls along the surrounding wooded valley, whilst the small town itself offers sights such as the Oratory of the crucifix (housing some excellent 16th century sculptures) and the Church of San Jacopo and its bell tower. The most ancient part of the town is situated around three main streets which face medieval palaces crowned with vegetable and flower gardens.
However, the main focus is the famous 'Ponte della Maddalena', otherwise known as 'the devils bridge'. This is an absolutely stunning bridge both to walk over and to stare at in awe with the exquisite sweeping Garfagnana landscape around you. The bridge holds both mystery and intrigue and there is a strange and curious legend regarding its design. The bridge has a peculiar yet elegant shape with a high arch in the middle which is known locally as the 'donkey's back', while the rest of the arches are asymmetric. Old and young delight in this truly amazing place and of course what could be more perfect but to stop off at the adjacent local pizzeria with delicious Italian pizza (on the opposite side of road). Borgo a Mozzano is also one of the few Italian towns which really gets excited with Halloween events throughout the entire town. Maybe it's that bridge which has everyone under its spell!
Periodically, Borgo a Mozzano also becomes a theatre for other fascinating events. Flower lovers will truly appreciate the Azalea Festival, an event which usually takes place in April, a truly colourful time when the old town turns into a flower garden! The 'Baccalà Festival', (Cod fish festival) is sure to satisfy those more interested in their stomachs. This is usually organised every May in the Anchiano area. Held in collaboration with the Norwegian city of Aalesund, it is another great time to join the locals and delve into another time and place!
We hope that this itinerary for a week in Tuscany has inspired you to visit some of the lesser known towns and villages in the region. This article was written by Annette Kelly, a property manager, itinerary planner and property scout.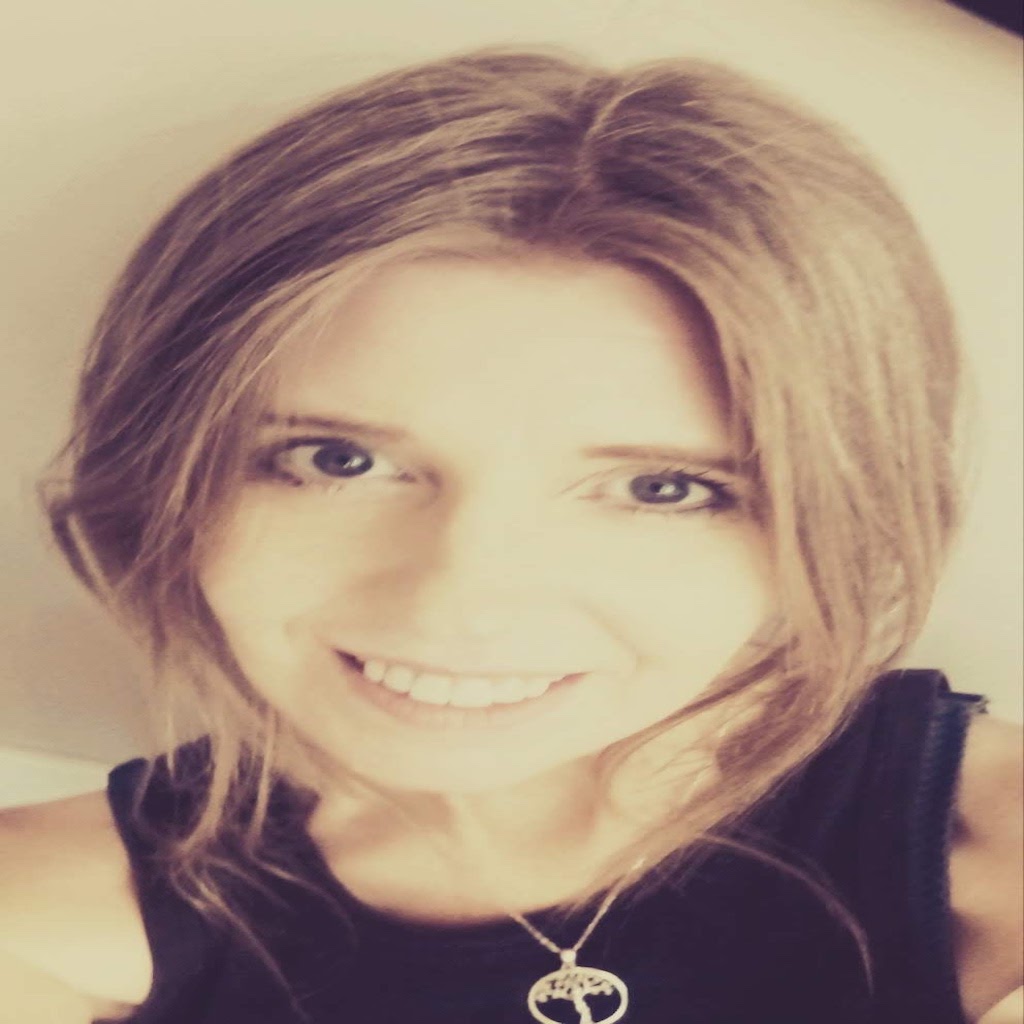 In her spare time, Annette enjoys walking, art and writing and she loves to share her passion for Italy with others. Annette was born in the UK but fell in love with Italy when she made her first trip to the country back in 2000. She now lives in Northern Italy with her family. Bookings For You are very proud to work with Annette and her team on a number of the properties we work with in Northern Italy including this stunning luxury Italian Lakes villa. If you have been inspired by this Tuscany itinerary, and you'd like Annette's help in creating a bespoke itinerary for your next villa holiday in Italy, whether in Tuscany or elsewhere, then do get in touch. Or, if like Annette, you fancy a move to Italy, then she can also help find you that perfect Italian home!