Whilst travel may not be possible just yet, there is definitely hope on the horizon and holidaymakers are definitely looking ahead to this Summer. So, for those who haven't yet taken the plunge and booked their Summer 2021 vacation, we thought we'd share with you some of our favourite Tuscany villa rentals, all new to the Bookings For You site for the 2021 season.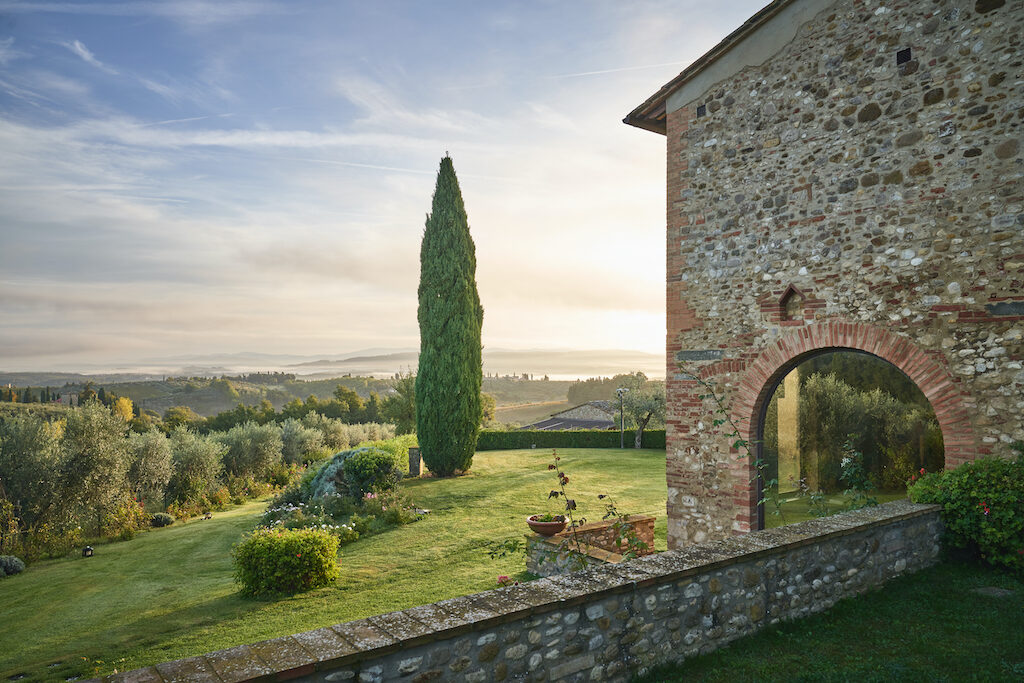 Tuscany villa rentals don't get much more dreamy than this beautiful 10 bedroom villa situated between Florence and Siena. Sleeping up to 20 guests, the property has been beautifully and carefully renovated to a high standard. The whole of the lower ground floor is home to your own private wellness centre, complete with gym, sauna, jacuzzi and massage beds.
Sleeps 20
Prices from 60 euros pp per night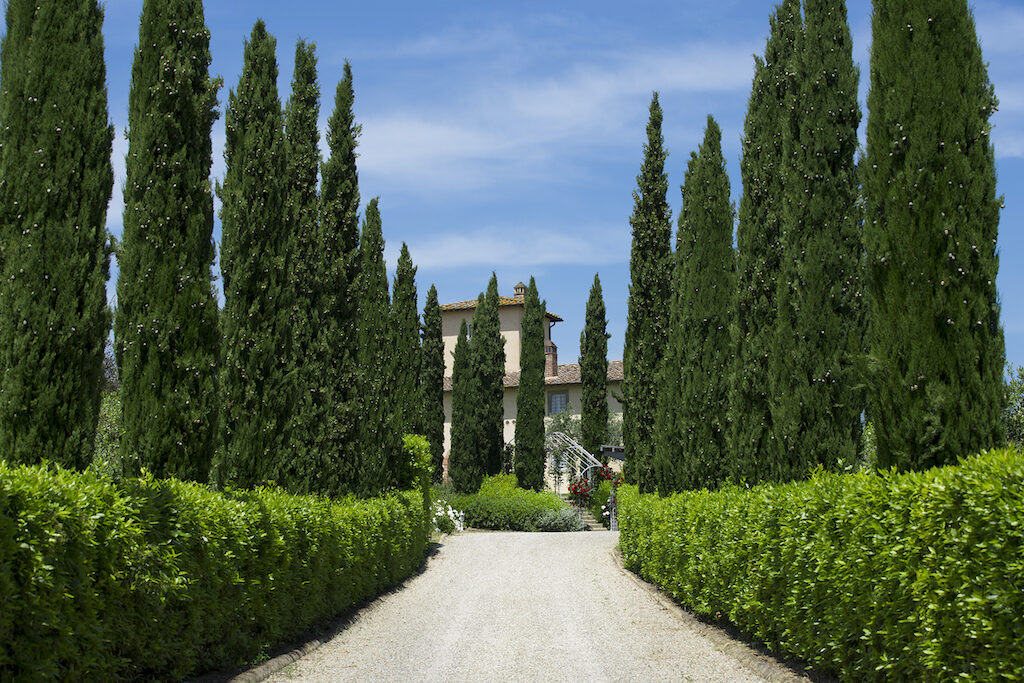 Another stunning luxury villa in Tuscany to be added to our 2021 collection is Villa Chianti, a beautiful 6 bedroom villa in the heart of the Chianti countryside. Once more you'll holiday in Tuscany in the lap of luxury with your very own private spa area, complete with Turkish bath, sauna and jacuzzi as well as a billiards room and bar.
Sleeps 12
Prices from 80 euros pp per night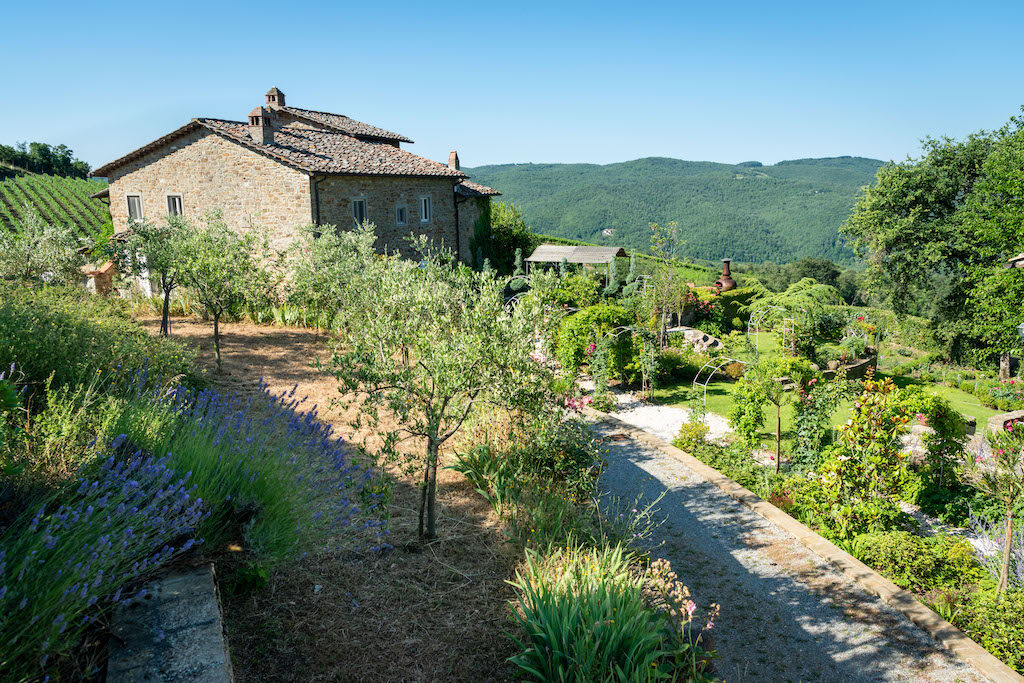 For wine lovers, villas in Tuscany don't get much better than this one. Situated in the heart of a working wine estate, Villa Maggia is a stunning 3 bedroom villa in Tuscany. Whilst the building itself may date back to the 7th century, the interior certainly doesn't! It offers incredibly chic and stylish accommodation for up to 6 guests in 3 beautifully appointed bedrooms. But what we love the most is the outside space. The gardens are incredible and remind us of a quintessential English country garden, packed full of vibrant colours and incredibly fragranced blooms. Not only that but, surrounding the immediate gardens are acres and acres of glorious vineyards for you to delight in each day. Don't miss the chance to enjoy a half day wine tasting experience to sample the estate's wine during your stay!
Sleeps 6
Prices from 190 euros pp per night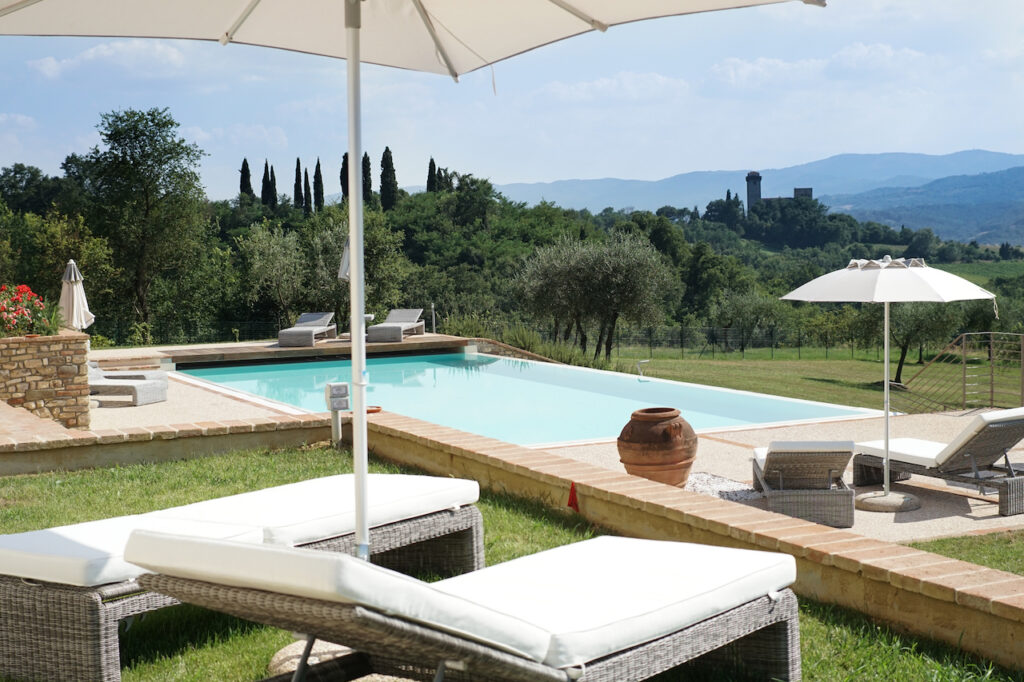 Villa Palagio is a beautiful 8 bedroom Tuscany villa divided into a newly renovated 16th century villa and adjacent barn. Immaculately and meticulously restored by the current owners, it boasts a private heated pool and gym and is furnished in a classic but contemporary style with a nod to traditional Tuscan design. Decorated in elegant neutral tones throughout, this is the sort of holiday rental in Italy where you feel your body relax as soon as you walk through the door. For the shopaholics amongst you, it's only a couple of kilometres from 'The Mall', arguably Italy's most famous outlet mall where you can buy designer goods for a fraction of the normal price.
Sleeps 18
Prices from 25 euros pp per night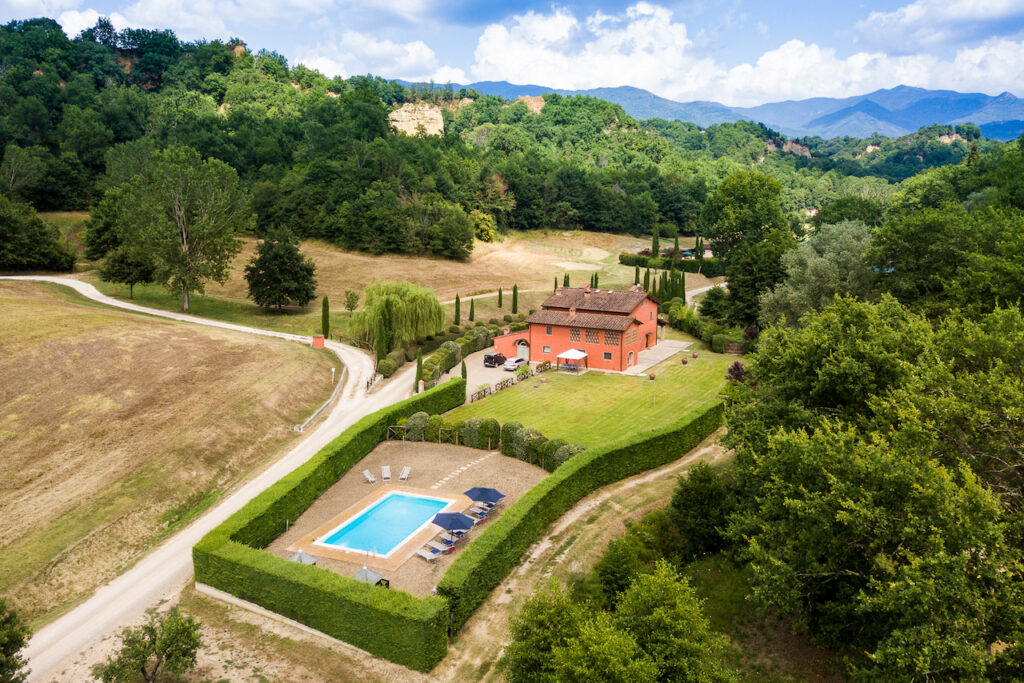 Villa Rossa is the perfect villa in Tuscany if you're looking for an authentic place to stay in this beautiful region of Italy. Located in what we think is one of the most beautiful parts of Tuscany – the Upper Valdarno – and bordered on the west by the Chianti hills, the property enjoys complete privacy in a stunning rural landscape but is only 3 kilometres from the nearest amenities. With a small relaxation area inside, equipped with sauna and plunge pool, it's also the ideal property to enjoy throughout the year, not just in the Summer months.
Sleeps 16
Prices from 22 euros pp per night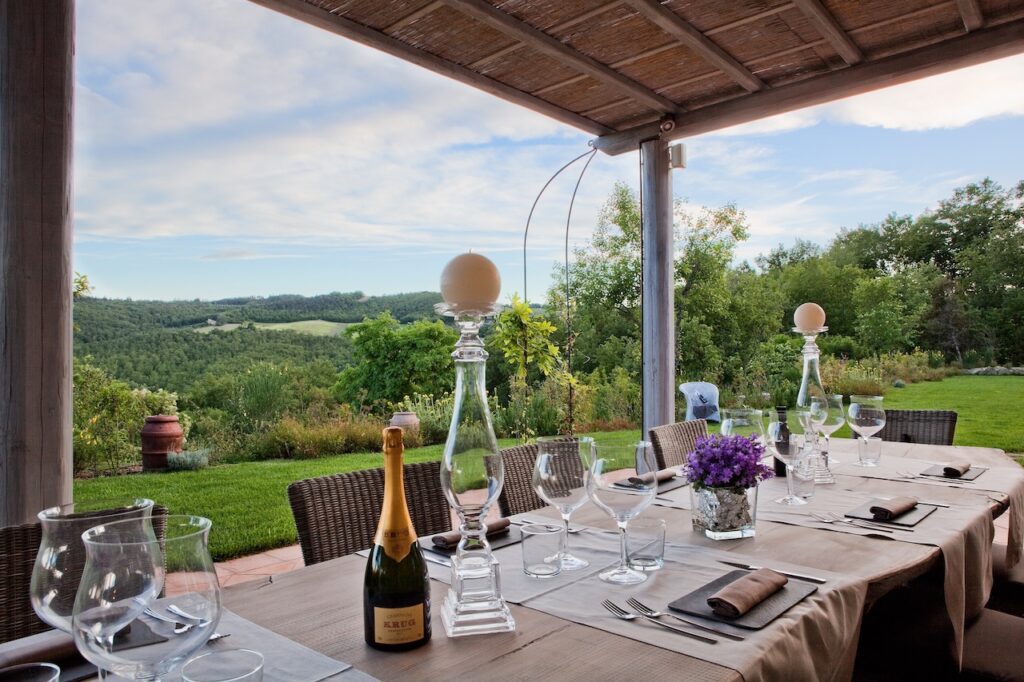 This 8 bedroom Tuscany villa is absolutely charming. Authentic and yet up to date, it's the perfect villa in Tuscany in which a large family or group of friends can holiday together. You can't help but fall in love with the idyllic setting, situated in nearly 100 acres of private land which be easily explored on foot or on two wheels using the complimentary mountain bikes provided. And after all that exercise, cool down in your own private swimming pool.
Sleeps 15
Prices from 30 euros pp per night
Check out the complete portfolio of Tuscany villas available to rent from Bookings For You on our website or get in touch today.