Tuscany is synonymous with beauty. Whether it's the beauty of its rolling hills, vineyards and olive groves or the beauty of its most famous cities such as Florence, Siena and Pisa, Tuscany has been attracting visitors for centuries thanks to the wealth of what it has to offer.
It's a popular destination with families too, perhaps attracted by the lure of being able to combine lazy days at the poolside in the sunshine with a wealth of sightseeing opportunities on your doorstep. Not to mention the attraction of all that incredible food!
Here's our guide to the top 10 luxury villas in Tuscany, perfect for your next holiday with friends and family.
1. Villa Pinoni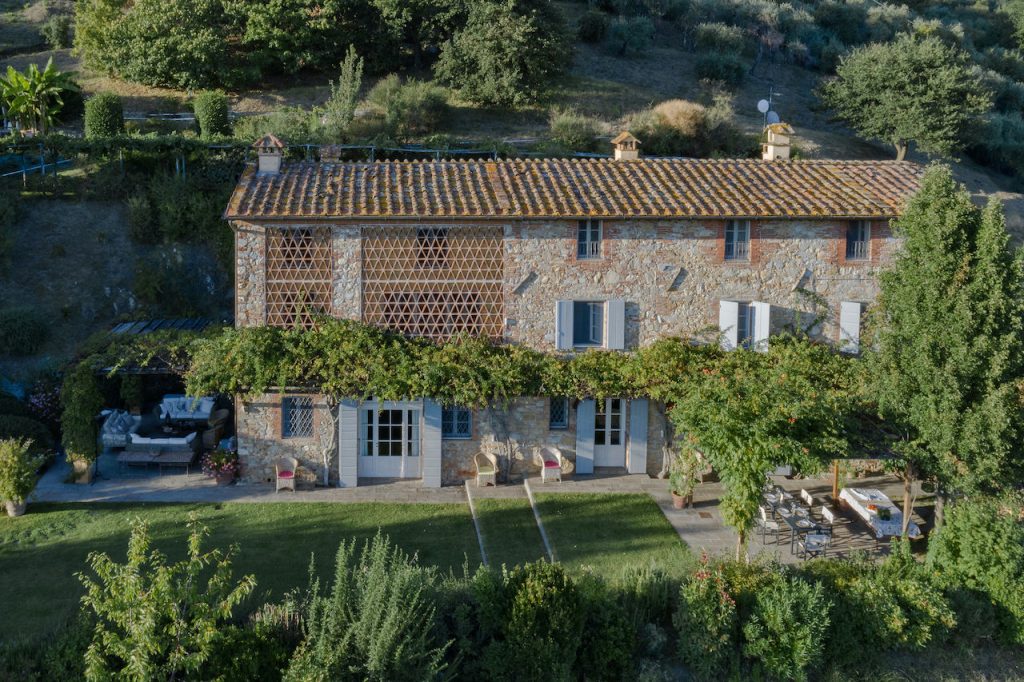 Hitting the hot spot is this stunning 6 bedroom villa in Lucca. Set just outside the outskirts of the city, stepping into Villa Pinoni is stepping into a world of luxury and charm. The owners have furnished the villa with style and elegance, with personal touches that means this feels like no holiday rental you have stayed in before!
Sleeps: Up to 12 guests
Prices from 48 euros per person per night
2. Villa Ronco, Tuscany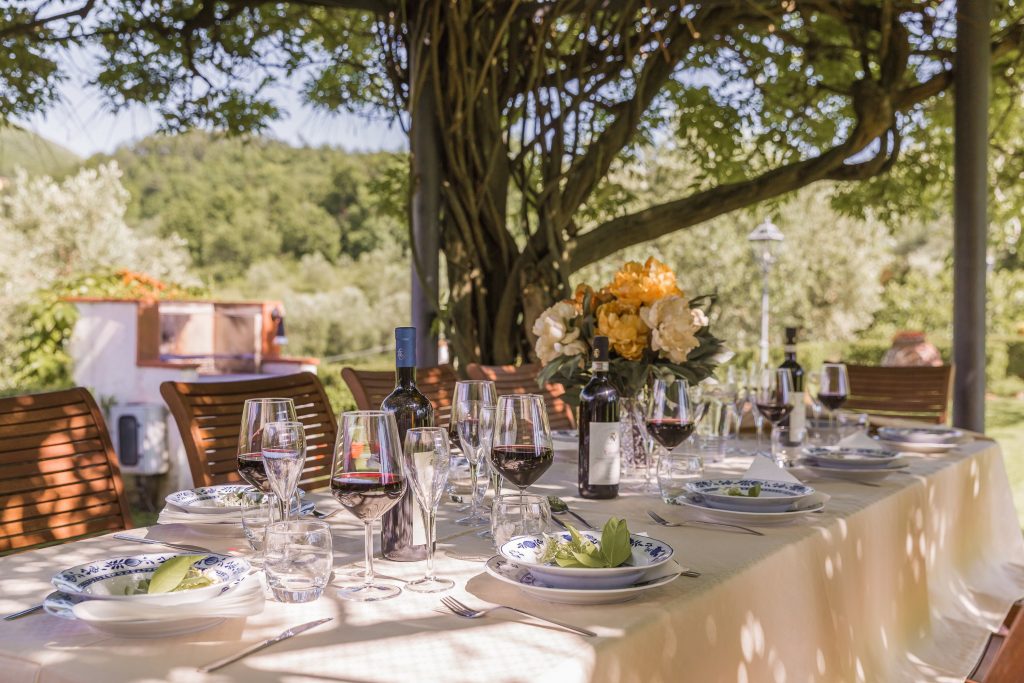 Villa Ronco is the perfect luxury villa in Tuscany for large groups of family and friends. The property oozes quality but with its traditional style, it's an ideal choice for those who want to experience an authentic slice of Tuscany. It's also a great option for those travelling with young children. With an alarm system for the swimming pool, families can enjoy that little extra peace of mind during their stay.
Sleeps: Up to 16 guests
Prices from 30 euros per person per night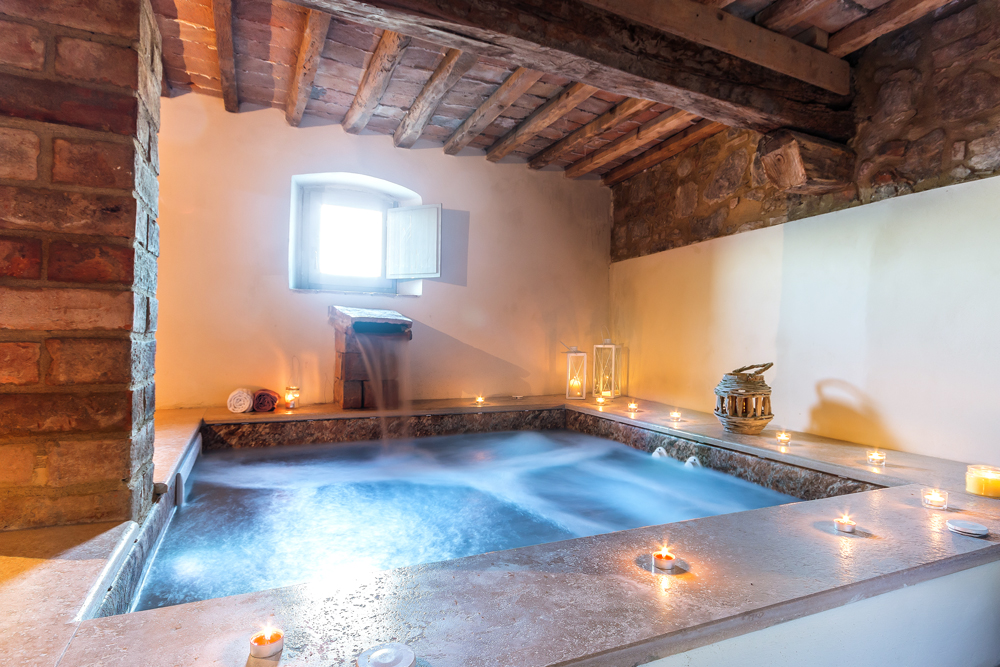 Villa le Capanne is so idyllic that it's frequently used as a wedding location. Certainly, its glorious setting overlooking the rolling hills around Volterra provides the perfect backdrop for any celebration. Inside, the house is warm and welcoming. Meticulously restored and renovated by its owners, it offers an indoor spa area in addition to an outdoor pool and recently constructed pool house. There are a range of catering options available to guests allowing you to enjoy the best of both worlds – the space and privacy of a self catered property with the benefits of the services of a hotel.
Sleeps: Up to 20 guests
Prices from 42 euros per person per night
4. Colombaio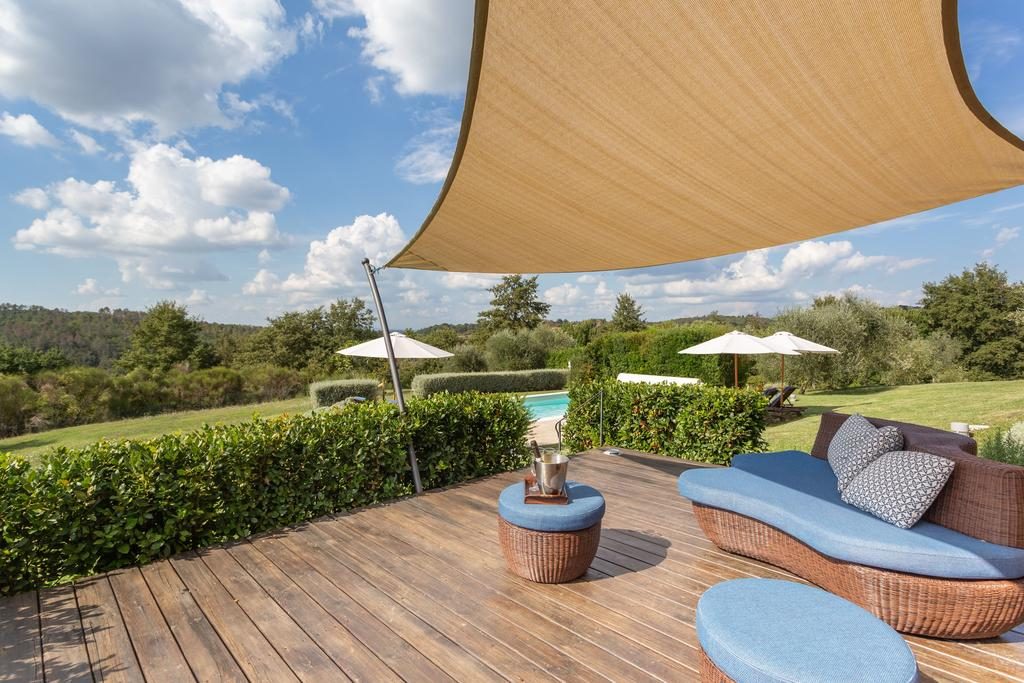 Colombaio is such a beautiful villa. Sleeping up to 11 guests in 6 bedrooms, the house is within easy reach of Siena and is perfectly placed for exploring the very best that Tuscany has to offer. That's if you can manage to drag yourself away from the immaculately presented gardens and house! Enjoying complete privacy, the owners have furnished Villa Colombaio with pieces from around the world, particularly from their time in the Far East, whilst retaining the character of this beautiful old Tuscan home.
Sleeps: Up to 11 guests
Prices from 32 euros per person per night
5. Villa Ann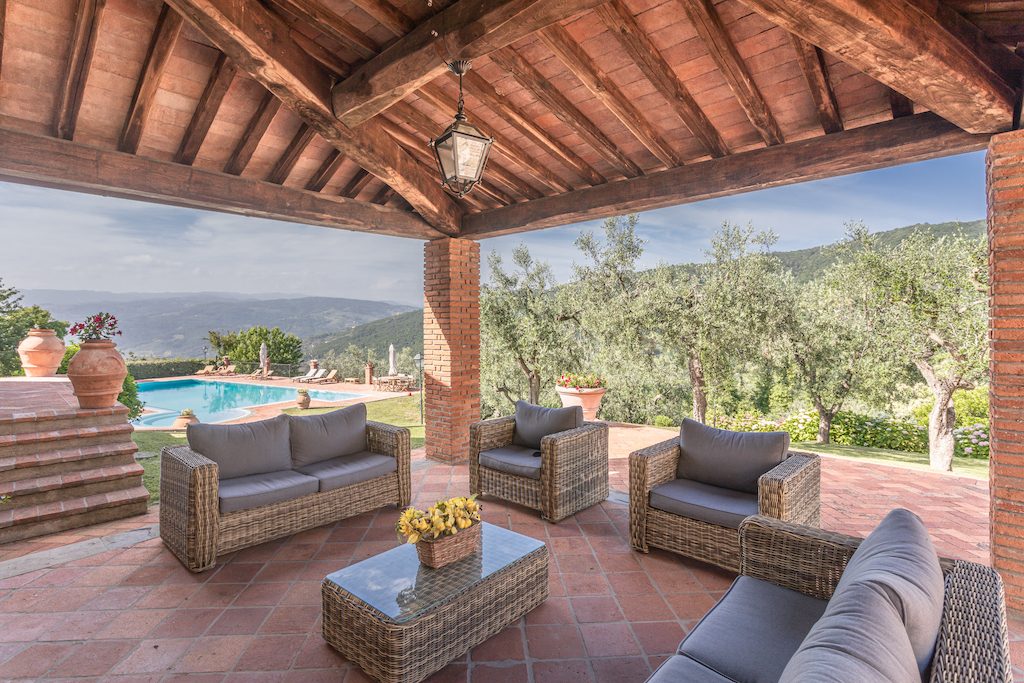 Villa Ann truly offers the best of both worlds – a traditional, characterful Tuscany villa with all the 21st century amenities that you would expect from a luxury villa in Italy. Work out in the fitness suite, wallow in the pool or cycle around the countryside on the mountain bikes provided… whatever you choose to do with your time, you'll be doing it in style at Villa Ann!
Sleeps: Up to 10 guests
Prices from 42 euros per person per night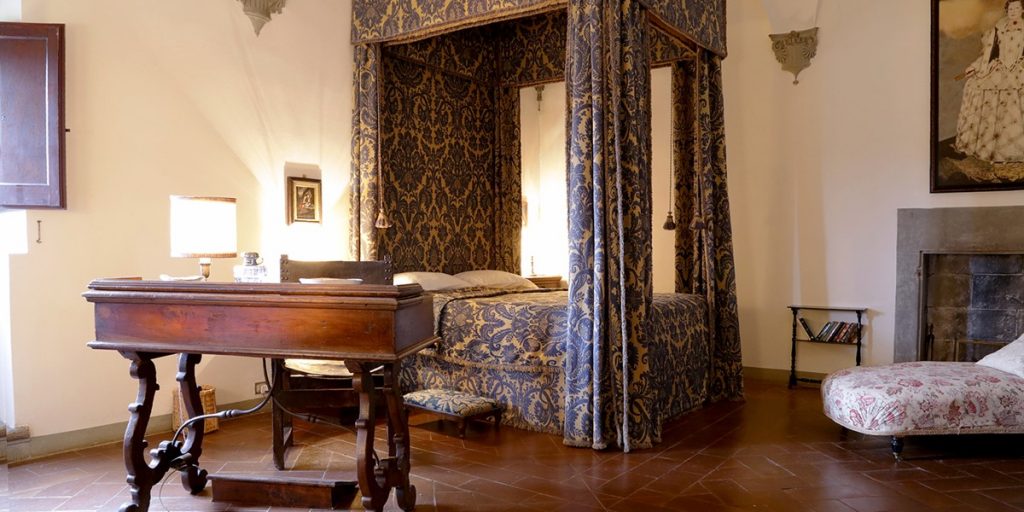 Why stay in a villa, when you can stay in your very own castle in Tuscany?!! Castello di Pergolato is a stunning property just 18 kilometres from the heart of Florence. Originally a Medieval feudal castle, the property was converted to its current use as a villa in the 15th century. Walk in and you'll feel like you have stepped back in time. With beds that look like they're fit for a king or queen, this is a unique villa for your next holiday in Tuscany.
Sleeps: Up to 26 guests
Prices from 46 euros per person per night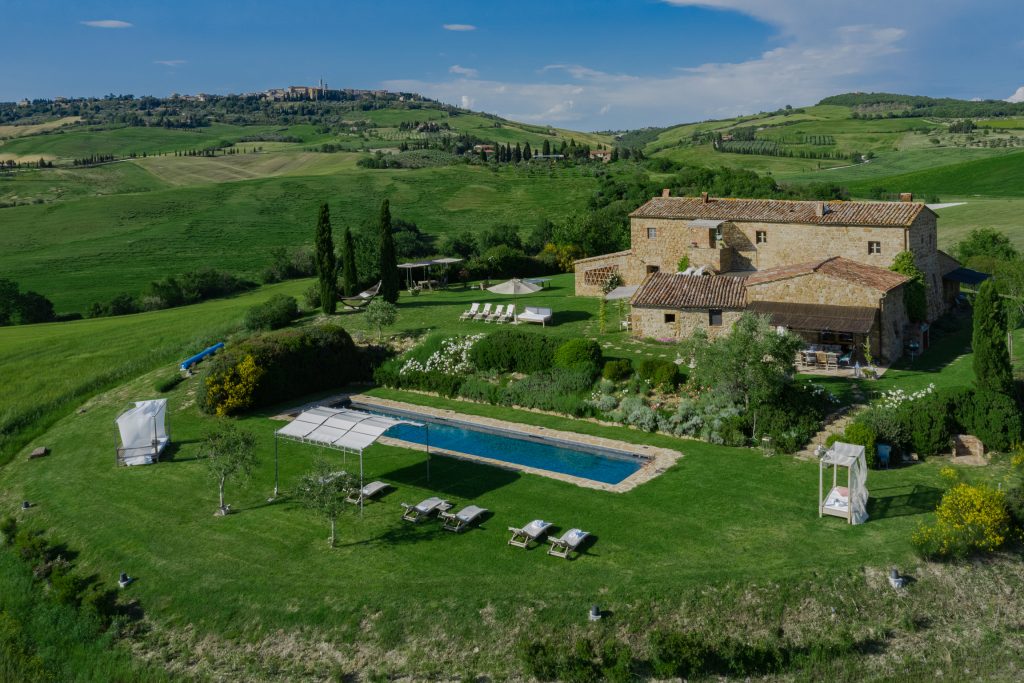 Villa Romantic is a villa that truly lives up to its name. This wonderful villa in Tuscany enjoys the most incredible position in the heart of the beautiful Val d'Orcia. Enjoying 360 degree views of the gently rolling hills, there can be no more romantic or peaceful setting for a holiday in Tuscany.
Sleeps: Up to 12 guests
Prices from 48 euros per person per night
8. Villa Borgo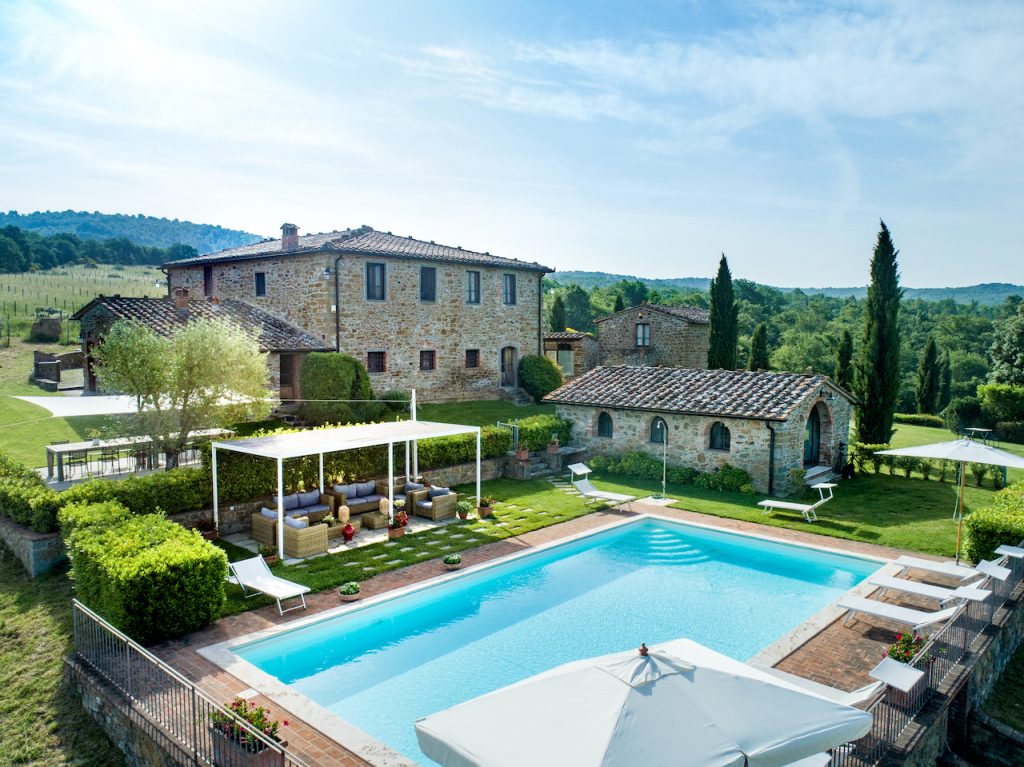 Villa Borgo is a stunning luxury villa in Tuscany. Step inside the door and you'll immediately feel your shoulders start to drop and your body start to relax! With your own private jacuzzi and immaculately kept outdoor areas with large private pool and multiple covered seating areas, as well as beautifully presented living areas inside, Villa Borgo is a villa you'll want to come back to again and again.
Sleeps: Up to 20 guests
Prices from 51 euros per person per night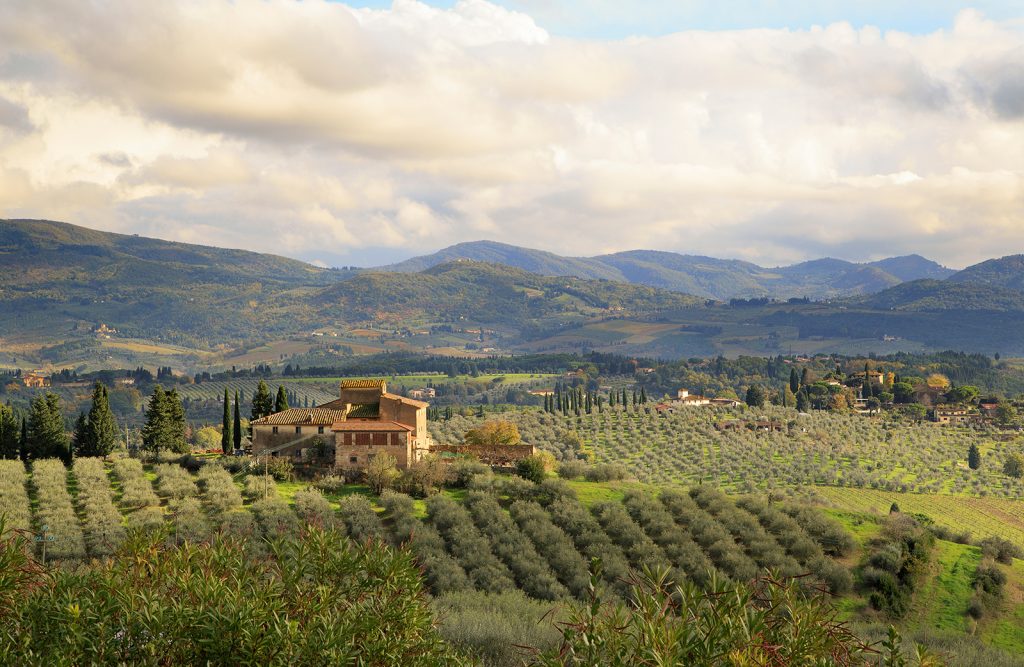 Whilst not strictly a villa but two apartments that can be jointly rented to form a larger property, we couldn't resist sneaking Villa Mona Lisa into this top 10. Between them, the two apartments can sleep up to 12 guests. Situated in the hills just outside Florence, a stay here will mean the opportunity to wake up to the most wonderful views over olive groves to the Chianti Classico vineyards beyond. Other unmissable experiences during your stay include a cookery class under the tutelage of the generous owner, Eleonora, who is also an amazing cook, and a tour of the olive groves to learn more about their olive oil production.
Sleeps: Up to 12 guests
Prices from 45 euros per person per night
10. Villa Laura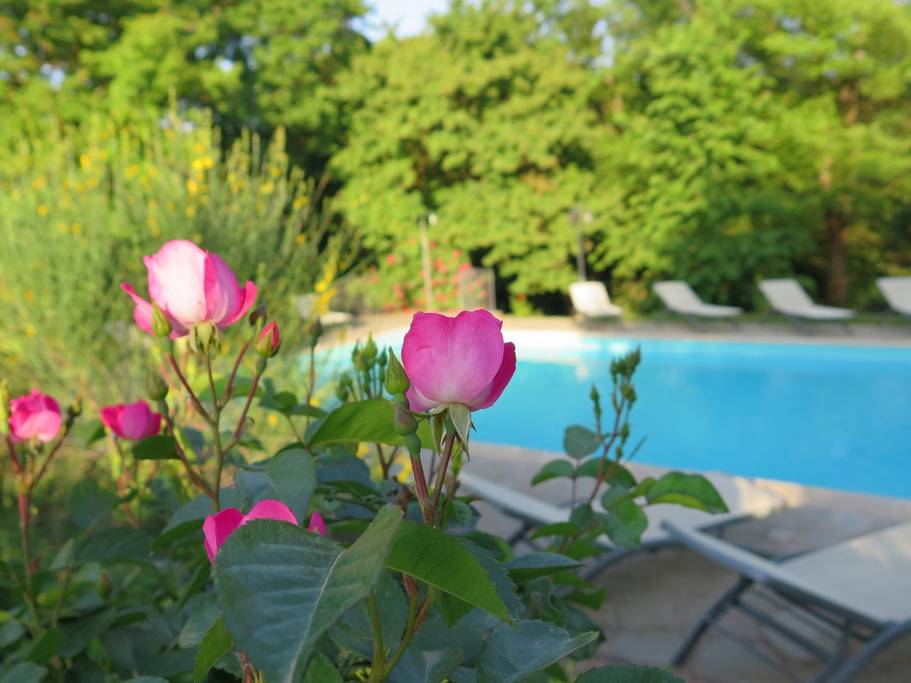 There is something enchanting about Villa Laura. The library at the top of the house has something of a Harry Potter charm to it whilst the setting on the edge of woodlands is picturesque. As an added bonus, guests can walk through these woodlands to the hilltop town of Anghiari, famous its annual musical festival.
Sleeps: Up to 12 guests
Prices from 40 euros per person per night
For more help finding the perfect villa in Tuscany, get in touch with the team at Bookings For You and they can help search for the right property for your next holiday in Italy.