A few weeks ago we shared with you our favourite new Tuscany villa rentals for 2022. We're now thrilled to be bringing you our selection of the top 5 best new Puglia villa rentals for 2022. All these Puglia villas are new to the Bookings For You site this season, but all have been checked by our local support teams to ensure that they meet the exacting standards that we expect for our guests!
Puglia has fast become one of Italy's most popular tourist destinations, with holidaymakers attracted by the incredible coastline and beaches, stunning rural landscape, fascinating history and delicious food. All factors that lure tourists back time and time again! We're absolutely delighted to be expanding our portfolio of Puglia villas yet again in 2022. Here are some of our favourite new Puglia villa rentals for you to enjoy.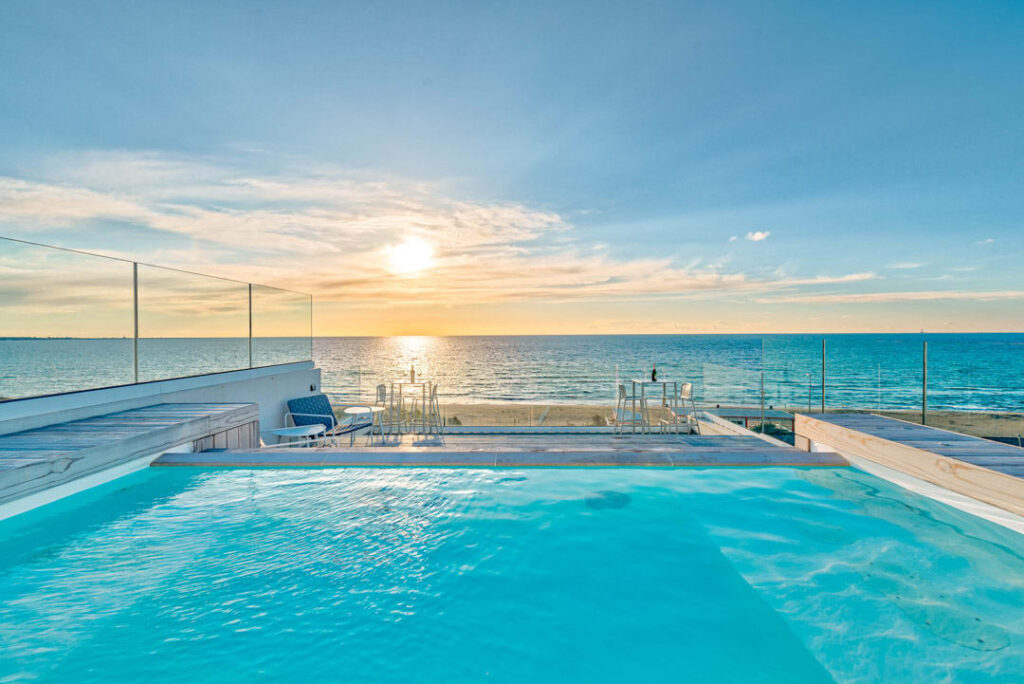 With this Puglia villa, it's all about location, location, location! This luxury beachside villa is just a few metres from some of Puglia's best sandy beaches. But if you prefer not to get sand between your toes, at this Puglia villa you also have the luxury of your own private rooftop heated pool with massage jets to enjoy (4m x 2.5 metres) whilst gazing out to sea. This is certainly a popular spot to enjoy a pre dinner drink whilst watching the sun set each evening. For those that prefer to eat out, it's also an easy walk or cycle into the centre of Gallipoli where you will find a host of excellent restaurants, bars, shops and cafes.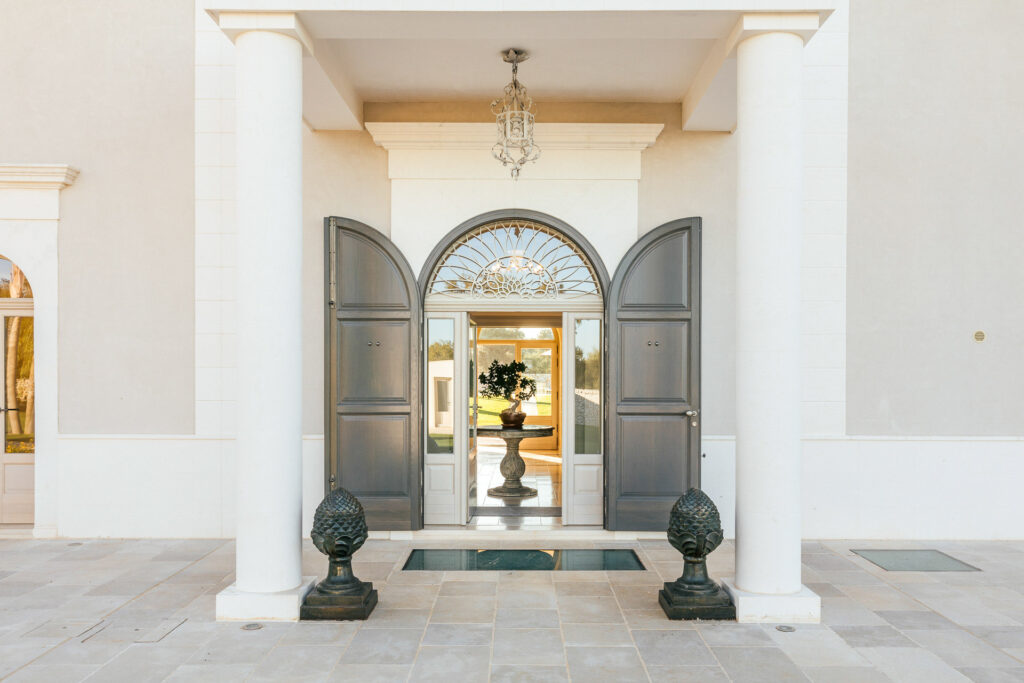 We absolutely love this beautiful Ostuni villa. Comfortably sleeping up to 9 guests, the interior decor is elegant and stylish. A beautiful palette of pastels creates a calming and relaxing space, occasionally interspersed with flashes of contemporary colour. Outside, the space is just as immaculately presented. Set in an acre of private gardens, a private heated pool is available for your enjoyment. And I can promise there is no better view from the pool than that of Ostuni in the distance. With a restaurant just a short walk away, what more could you want from your next Puglia villa rental?!!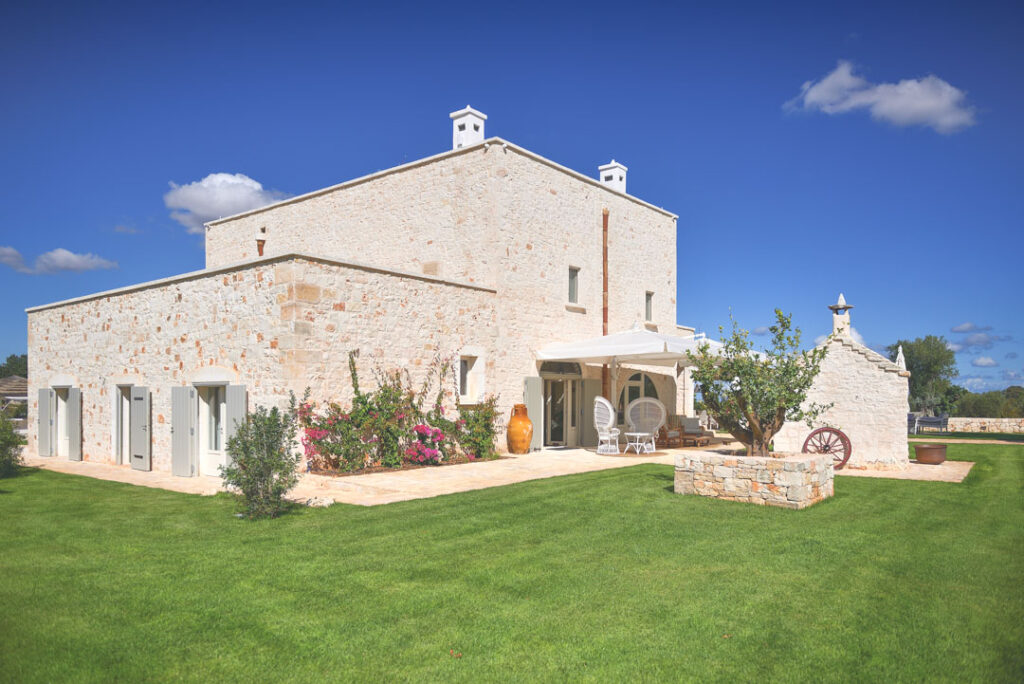 This 5 bedroom Puglia villa is oozing in character and style. Recently renovated but retaining a wealth of original features such as vaulted frescoed ceilings and beautiful stone flooring, it ticks all the boxes when it comes to finding your next Puglia villa rental. Plus, if you're looking for somewhere to get married in Italy, or perhaps a venue where you can renew your vows, then this villa in Polignano a Mare is the perfect place for you as there is even a small but incredibly beautiful private church within the grounds. And once the ceremony is complete, you can party the night away at your very own poolside bar!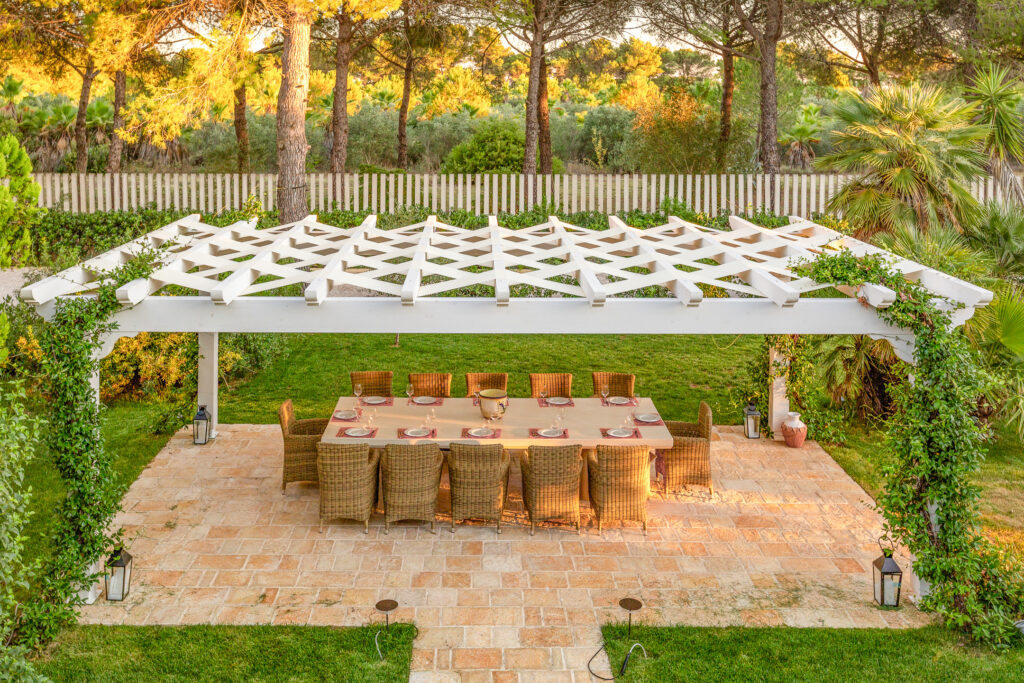 A great option for large groups of family and friends, Villa Oriana offers the ultimate in luxury villa rentals in Puglia. This luxury Puglia villa oozes luxury from every pore. The interior furnishings are simply exquisite and the owners have equipped the property with everything a guest could need to ensure absolute relaxation, from a private spa to a large infinity swimming pool with outdoor jacuzzi and from a gym and sauna to a suite of massage and treatment rooms. And for those that like to travel in style, there is a heliport on hand too. This all comes with a hefty price tag but, I can promise you, it's worth every penny!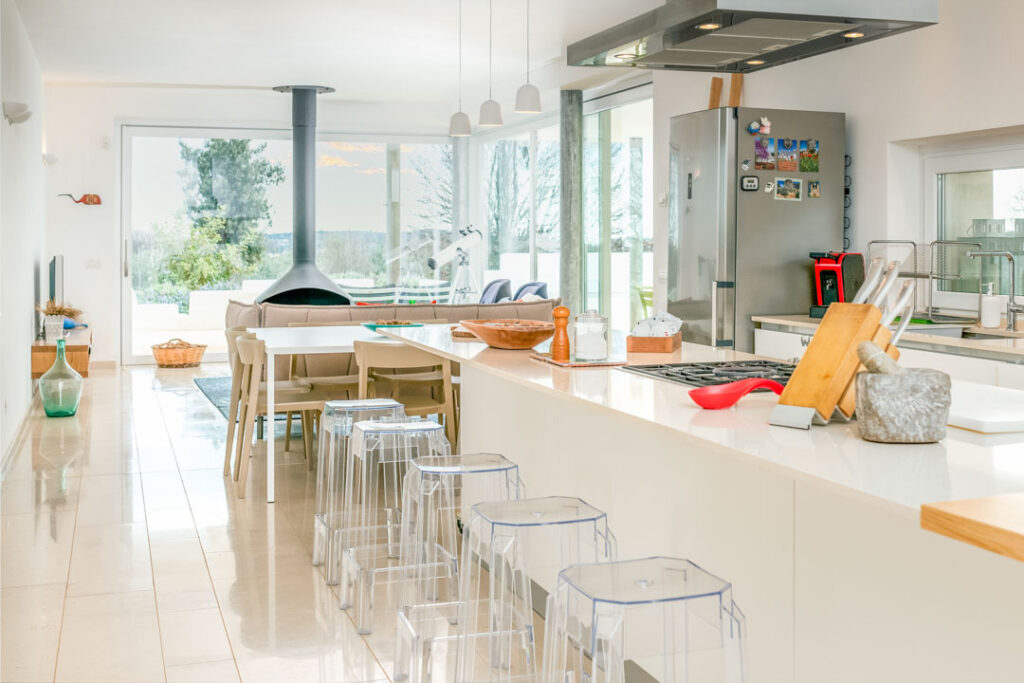 A contemporary 5 bedroom villa in Puglia, Villa Florrie is a great family friendly option. We think it's particularly suited to those travelling with grandparents who we find tend to love the separate accommodation found within the historic lamia just a short distance from the main villa. We also find that Villa Florrie works well for families who like to cook together. The open plan kitchen and living area in this Puglia villa is a really sociable space to entertain, especially with the doors leading directly out to the terrace and outdoor space.
Check out the full range of Puglia villa rentals at Bookings For You or get in touch with us and we'll happily put together a bespoke list of villas in Puglia perfect for your next trip.